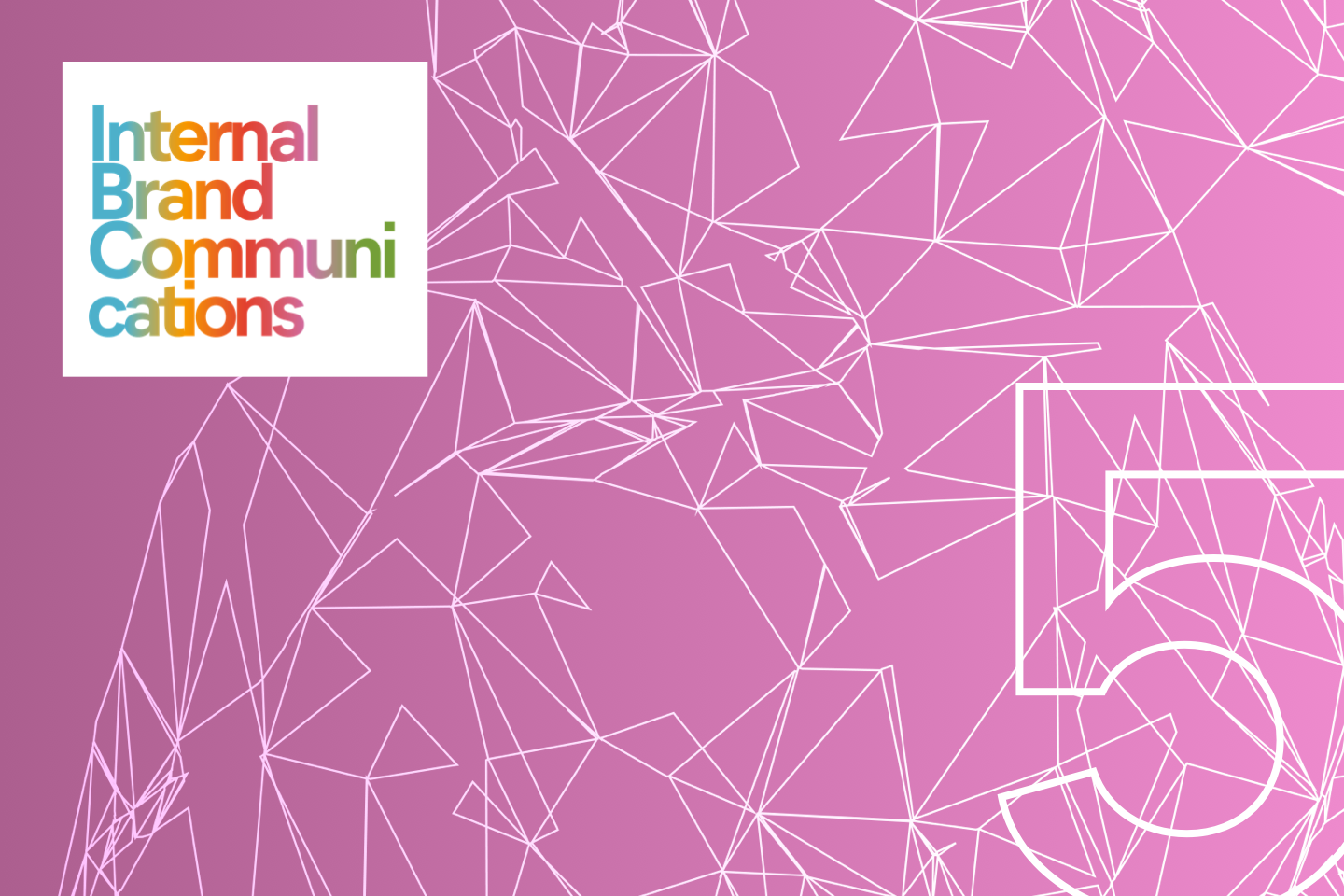 Internal Communication: Tips & Tools for Brand Managers
Finding good advice for building a great internal communication program is difficult. We have the scoop for brand managers, here.
There are a lot of articles, blog posts, and videos out there offering tips and tricks for internal communication. But, the truth is, most are generic. Either they provide vague advice or they speak to a broad audience. Not exactly helpful for brand managers, who have specific, ongoing communication needs and the entire company as an audience.
That's why we've decided to put together a list of the best internal communication tips for brand managers. By narrowing the scope for you, and delivering specific guidelines to help you build a communication strategy around your brand management needs, we'll help you get your program up and running smoothly.
So, without further ado, let's get to the good stuff. Here are our top five tips for creating a great internal comms program for your brand.
5 Tips to Building a Strong Internal Communication Strategy
1. Decide on a Primary Communication Tool
With so many communication tools out there, it can sometimes be hard to pick just one. But it's important to have a core method for sharing information with your employees. The reason for that is two-fold:
It minimizes the work you have to do to communicate with your employees – since you only have to focus your attention on one channel.
And it decreases the likelihood that your employees will miss something – because most (if not all) of the information they need can be found in a single place.
The sky's the limit when it comes to choosing a primary communication tool, though. You can post on an in-house blog. You can send messages via a designated Slack channel. You can even send out a weekly email newsletter to keep everyone in the loop.
Sending branded email newsletters is actually a tactic that BananaTag and their customers use to engage with their own employees. They post about job openings, share leadership and policy changes, and send out surveys. They even include sections with FAQs and reminders to keep important information front and center.
As a result, they're not only able to provide their employees with a reliable source of information, but they're also empowered to efficiently manage high volumes of news and updates, even as small or single person teams.
2. Make It Two-Way
No matter how perfect your communication is, there will still be times when your employees will need to reach out to you – either to ask questions, request additional information or offer feedback.
This is a good thing, because it encourages your employees to be active participants in your communication strategy, and it creates a more positive atmosphere around your messages. But it does mean that you need to have a designated way for people to contact you.
This might be a Slack channel, where people can send you direct messages. It might be a reply button at the bottom of each email newsletter. Or it could be something else entirely. The point is to have a consistent way for people to connect with you, so inquiries don't get lost in the cracks or have you toggling between tools to respond.
3. Automate What You Can
Even though communication is a large part of your job description, it shouldn't take over your day. But being hands-off can be challenging, if you're constantly fielding questions or sending out information to different teams and departments.
One thing you can do to take some of the pressure off is automate. You can write emails in advance and schedule times things are sent out. You can set up a place where employees can go to get FAQs answered. And so on.
This will ensure that your employees get all the information they need, and you can spend more of your time focusing on approving projects, creating content or polishing your branding.
4. Keep It Interesting
Each and every one of your employees joined the company to perform a specific task. Maybe that's marketing. Maybe that's managing your company's data or designing new algorithms to make processes run more smoothly. Whatever the case, very few will understand branding or be as interested in it, naturally, as you are.
So, when you send out newsletters, messages or any other type of communication, drum it up. Keep it interesting. Use your marketing know-how to "reach" your employee audience. After all, they're people with interests and pain points, just like your customers. By treating your internal communication the way your teams treat external communication with customers, you'll be able to engage them much more deeply.
5. Use Analytics Data
The same way analytics plays a key role in the work your sales, marketing, and customer support teams do, it also has a major impact on your ability to communicate effectively with your teams.
With analytics data, you can see which of your communications are being received, read, and responded to. This enables you to track the success rate of specific types of content (like emails or in-house blog posts), determine the best time to send out content, and figure out what topics your employees are interested in reading about.
In essence, it gives you the ability to really optimize your strategy.
Tools to Help You Build an Internal Communication Strategy in 2020
While it's useful to have some tips and tricks up your sleeve to make your internal communication strategy more effective, it's not the only thing you need.
In fact, to make it work, you need to have the right tools and apps in your arsenal, as well. So, as an added bonus, we've included a list of must-have tools to help you capitalize on the tips above and optimize your internal comms strategy.
1. Brand Management Tools
Since the most important information you communicate regularly is related to your brand assets, the most valuable tool in your arsenal is the one you use to share this information.
But, as you already know, traditional methods of communication aren't ideal options for this. Not only are they not efficient – as you still have to constantly answer trivial questions about your brand assets and send copies of logos and images – but they don't allow you to be part of the conversation, after you've sent over the requested information.
Brand Management tools change the game, by fixing both of those problems and a whole lot more. They enable you to save and store your brand assets in the cloud, so your employees can access them whenever they want, without bothering you. They allow you to set parameters on the use of your brand assets – like the size of your logo or the color scheme of a design. They give your employees the ability to collaborate on brand related campaigns and marketing collateral. They even allow you to check in on the progress of different projects and approve final drafts, in one place.
Frontify is a great option for brand management, because it allows you to do all of the above things, and a whole lot more. With Frontify, you can create, save, share, and update brand assets in one secure location. Your employees can collaborate cross-functionally on projects and loop in external partners and freelancers throughout the process. And projects can be saved as templates and reused later, as needed.
2. Internal Content Hubs
Communicating non-essential information with teams can be tedious and time-consuming – especially if those teams rely on different tools and apps.
But that doesn't mean you shouldn't share news about your brand or distribute innovative ideas from time to time. It just means you should have a common place to keep this internal, "blog-like" content organized. That's where internal content hubs come in.
Functioning as a space where information on a specific topic (like say, your brand) can be shared and saved, internal content hubs are great tools to include in your toolstack. In essence, they function as an in-house blog, an internal social media site, a newsroom and a robust set of FAQs, all rolled into one.
As a result, they do two things for your brand.
First, they allow you to be more hands-off in your communication strategy. With internal content hubs, you can talk about your brand, highlight industry trends that your employees should be watching, share company news, and provide inspiration for projects – and your employees can access all of it on a self-serve basis.
The second thing they enable you to do is spark engagement over your branding. Your employees can like and comment on your posts, or start full-fledged conversations about the topics you introduce. You can even gamify the experience, by encouraging your employees to create and share content with their external network and earn points based on their audience's engagement.
3. Instant Messaging App
Sometimes, information has to move fast. Maybe there's a workplace emergency. Maybe a deadline is looming. Or maybe a popular influencer, blog, or news station just posted an awesome article highlighting your brand, and you can't wait to share it.
Whatever the case, when information has to move across your organization quickly, instant messaging apps are often the way to go. They update instantaneously. They can be accessed on desktops, laptops, tablets, and mobile devices. They deliver notifications that pop up, even when the screen is turned off. And they're incredibly intuitive to use.
Take Slack, for instance. As the go-to instant messaging solution for businesses of all shapes and sizes, Slack enables you to have quick, easy, ongoing conversations with anyone. You can chat with individual teams or create a thread to house the conversation about cross-functional brand projects. You can collaborate with freelancers or discuss initiatives with your partners. Regardless of who you want to communicate with, Slack makes it easier than ever to keep it relaxed and conversational, without sacrificing professionalism or speed.
4. Video Chat App
No matter where we work, we can all benefit from face-to-face conversation. In fact, in some cases, they're more effective than other means. But talking in person can be virtually impossible, if you aren't in the same physical location.
Unless, of course, you use a video chat app.
Video chat apps are exactly what they sound like. They're cloud-based tools that allow you to visually see the person you're on a call with, regardless of their time zone or office location. With video chat tools, you can call anyone who has an email address and access to the app. All you have to do is send them an invite or hit the call button. In seconds, you'll be connected.
As remote work has become more mainstream and necessary, Zoom has grown in its popularity. People across the globe, in all professions have taken to using it for one reason or another. Any why not? With Zoom you can host one-on-one conversations or host dozens of people on the same call. You can turn on and off the camera – depending on how professional you look that day – or add in a fake background to hide the chaos happening behind you. You can send files and chat messages, to make sure the information you discuss isn't lost. And you can schedule a follow-up and send a calendar invite to participants – making it a whole lot harder for people to forget about it.
Conclusion
Creating a good internal communication strategy takes a lot of thought and creativity. But, by following the tips above and relying on the tools we shared, you'll be able to hit the ground running.
Oskar Duberg
Senior Brand Marketing Specialist
Hayley Campbell
Branding Expert & Content Writer