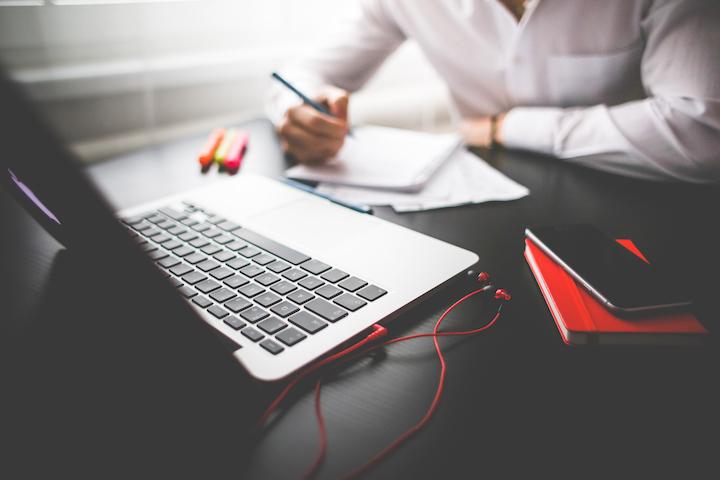 6 Ways You're Sabotaging Your Brand
Branding is one of the most important aspects of your business. It takes time and concerted effort. If done well, branding can turn your agency from the new kid on the block to a leader in your industry.
"Branding is built upon people's emotional attachment to something iconic and eternal" - Aaron Taylor of Hinge Marketing
Why do consumers pay $4 for a cup of Starbucks coffee? It's less about the quality of the coffee (although important), and more about how the brand makes them feel. The sense of pride they feel carrying a cup with the logo. Why is Apple so iconic? Not because Steve Jobs invented the PC (which he didn't)--the brand provides an experience. A sense of innovation.
Your brand is what differentiates you from the competition. How you build your brand increases brand equity, and impacts your customer acquisition strategy.
Agency branding is an art, and many agencies are doing it wrong. Agencies brand themselves through the services they specialize in, and how they approach their work. Their purpose drives their methods. How do you know if you're destroying your brand? There are several telltale signs that will reveal this to you.
Before we discuss the common missteps, let's take a look at the characteristics of a strong brand:
It is authentic
It has vision
It has a specific target audience
It has exceptional products and or services
It builds trust and credibility with clients
It has a human connection with clients
It effectively communicates the true brand
"Through your brand you are able to create focus, intention and energy in building your business" - Nafissa Shireen, business and success coach
If you're having trouble connecting with potential clients, losing clients or not bringing in the revenue you want, you're probably sabotaging your brand with at least one of the following habits.
1. Not Having a Defined Strategy For Your Agency
Agencies are a dime a dozen. Prospective clients don't know what distinguishes your agency from another. Think of two agencies who provide the same services. Why should the client choose one over the other? If you're too focused on what other agencies in your niche are doing, you could be missing opportunities that could really set your brand apart from others.
Just because you have a company name and a service to offer, doesn't mean a brand magically appears. It's something you must establish, and constantly work at. If you don't establish a branding strategy, the marketplace will, and you may not like the result.
As a brand, you must provide a personal experience for your audience. Gone are the days of just selling a product or service, without telling a story of why your customer should do business with you.
The foundation of your brand is your:
Purpose
Approach
Team
Logo
Website
Social media profiles
Packaging
Promotional materials (ie. email marketing, app, whitepapers, infographics)
To build off this foundation, invest in content marketing. This method is essential to your branding strategy. There is no way you can communicate your message, without fresh, engaging content. Content marketing humanizes your brand. It can establish your agency as an authority in your industry. For example, American Express revolutionized its position in the market with OPEN Forum. With over one million monthly visitors, the Amex brand is leading content marketing in its niche.
Your agency needs an emotional approach to your branding strategy. If you're directing clients to the About Us page on your website, a stale, cookie cutter message could cause them to move on to your competitor's website. Provide a backstory about your company and employees. Does your website have a team page, with photos and brief personal bios? Your clients want to know who they'll be working with, and this is an effective way to introduce them.
Your brand must provide value, as 73% of brands are forgettable. For example, you aren't just building a website. You must communicate how building your client's website will impact their business. Your brand is directly connected to results.
2. Not Having Online Brand Guidelines To Streamline the Branding Process
Brand Guidelines create consistency. They document important decisions about your brand when creating a marketing strategy. Stakeholders such as designers, developers, and marketing managers can pick up where you left off on a project, if you have materials like logos, colors, spacing, typography, photos, graphics and tone in your guidelines.
Which colors do you want people to identify with your brand? How do you want them to feel when they see your brand in the marketplace? Include these details in your guidelines.
Your guidelines should be available online for your team to access from anywhere. It's easier for you to log in and make changes, than to create a document, edit as a PDF, and email it to the appropriate team members (whew.)
Your clients should get the same branded and formatted documentation (i.e., proposals, invoices, etc). With an onlineguide to pull from, stakeholders can gather all necessary elements quickly and without frustration.
3. Not Defining the Brand Voice.
The enemy of clarity is confusion. Too many cooks in the kitchen can kill your branding strategy. Too many ideas of what the brand should be, can lower the quality. Lack of quality can then lead to failure. If some believe the tone should be conversational, while others believe it should be authoritative, the messaging gets blurry. There must be a singleness of thought for it to work.
Compile a small group to collaborate on the messaging, and communicate it to the rest of the team.
4. Leaving Agency Branding to the Intern
Agencies often rely too much on interns--who don't have prior experience or a vested interest in the company to establish the brand. Don't compromise the integrity of your brand, by not fully investing in it. Establishing a strong brand requires time, commitment and nurturing.
The intern can assist the team in growing the brand--after it's established. For example, they can find opportunities for guest posts on industry sites, and monitor your social media and website traffic.
Yes, your brand is just as much about your people as your product or service. Give your team a voice that aligns with the brand's voice. Allow them to be an advocate through agency blog posts, content marketing, speaking engagements and social media to name a few opportunities.
5. Not Communicating the Brand Goals With Proper Stakeholders
Continuity is important to brand messaging. Once the brand strategy is established, it's important to communicate it to the stakeholders. Inaccurate or incomplete information, can not only slow the progress your brand could make on the onset, but offer different messages in the marketplace--which could lead to loss of clients and revenue.
All involved should be passionate about the brand. This passion will produce great work, and never get stagnant. If you don't have a passionate team, well, you don't have a contagious brand. For example, if the designer doesn't hand off quality work to the developer, the constant revisions could cause delays, and in turn, unhappy clients.
6. Focusing More On Your Client's Brands Than Your Own
While it's important your work provides value for your clients' brands, it's just as critical that your agency has a strong brand as well. This means focusing on your own work.
Launching a product internally can offer a firsthand perspective of the pain points clients experience while putting their products to market. It's also a proactive way to show clients your own innovations, and expand your team's skill set.
This is a great opportunity to test campaigns, products, messaging and research in different industries. What could work for one company's brand, may not work for another, so it's nice to have case studies.
Elevating your agency's brand with internal projects, will give you credibility with clients. It will boost their confidence in your team to strengthen their brand.
Now that you know which habits can sabotage your brand, you can take the right steps to build a strong brand for your agency. Remember, strengthening your brand takes time. A set of goals is where you can start, and a defined strategy is your roadmap to a brand that clients feel proud to work with.
Ready to streamline your branding strategy? Develop your own Brand Guidelines today to get started on your journey to a stronger, more profitable brand.

Roger Dudler
Founder & CEO