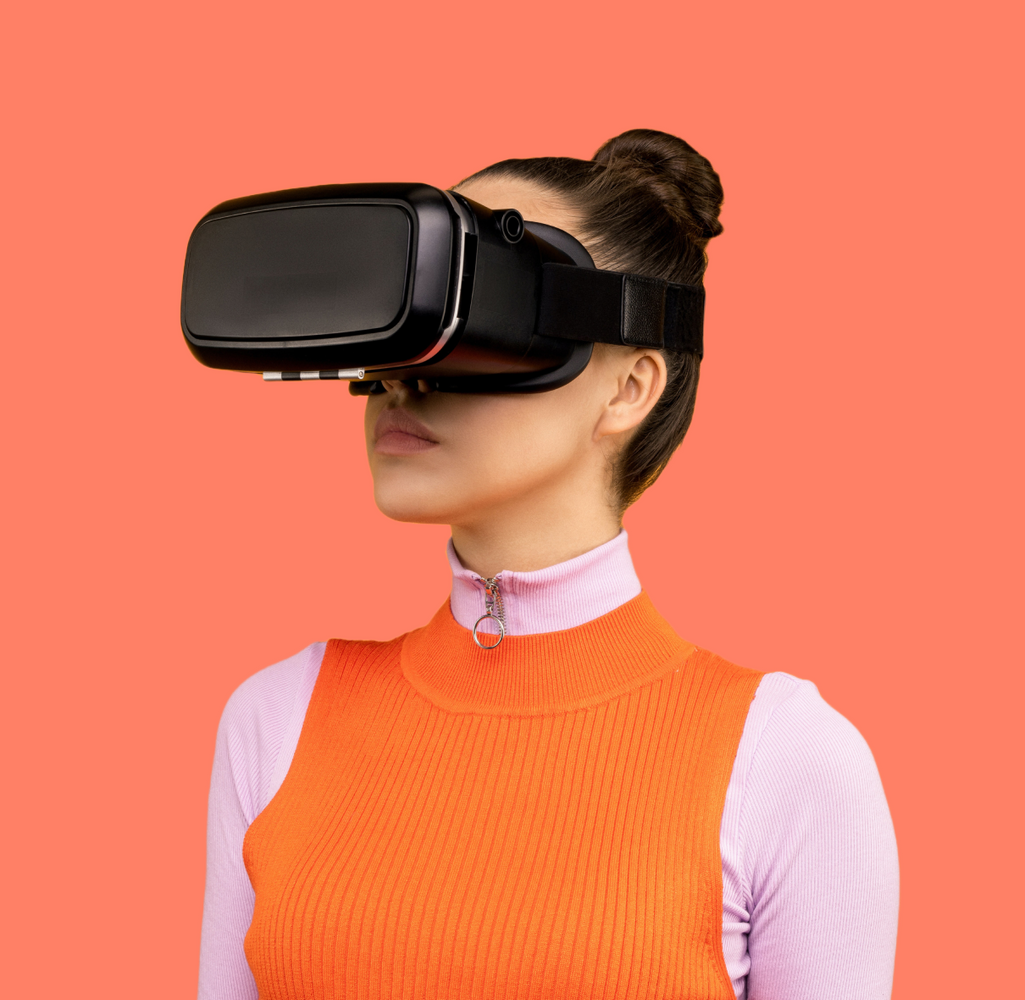 4 examples of brands taking over the metaverse (+ the secret of their success)
Brands like Nike and Manchester City are already embracing the Metaverse. And paying attention to what they're doing can help you with your own brand marketing.
The metaverse is a catch-all term for the various virtual worlds where individuals can interact and create with each other — and, increasingly, their favorite brands. But the metaverse is still incredibly new. And no one knows for sure what its future holds.
Still, brands are already experimenting with the metaverse's potential as a marketing tool. And looking at examples of how they're establishing themselves with this new technology will help you understand how you can expand your own brand into the metaverse.
1. Meta becomes a household name and redefines social media
It's impossible to talk about the metaverse without looking at Facebook's rebrand to Meta. Branding expert Willem Haen notes that brands are now turning to Meta as an inspiration on how to dip into the metaverse.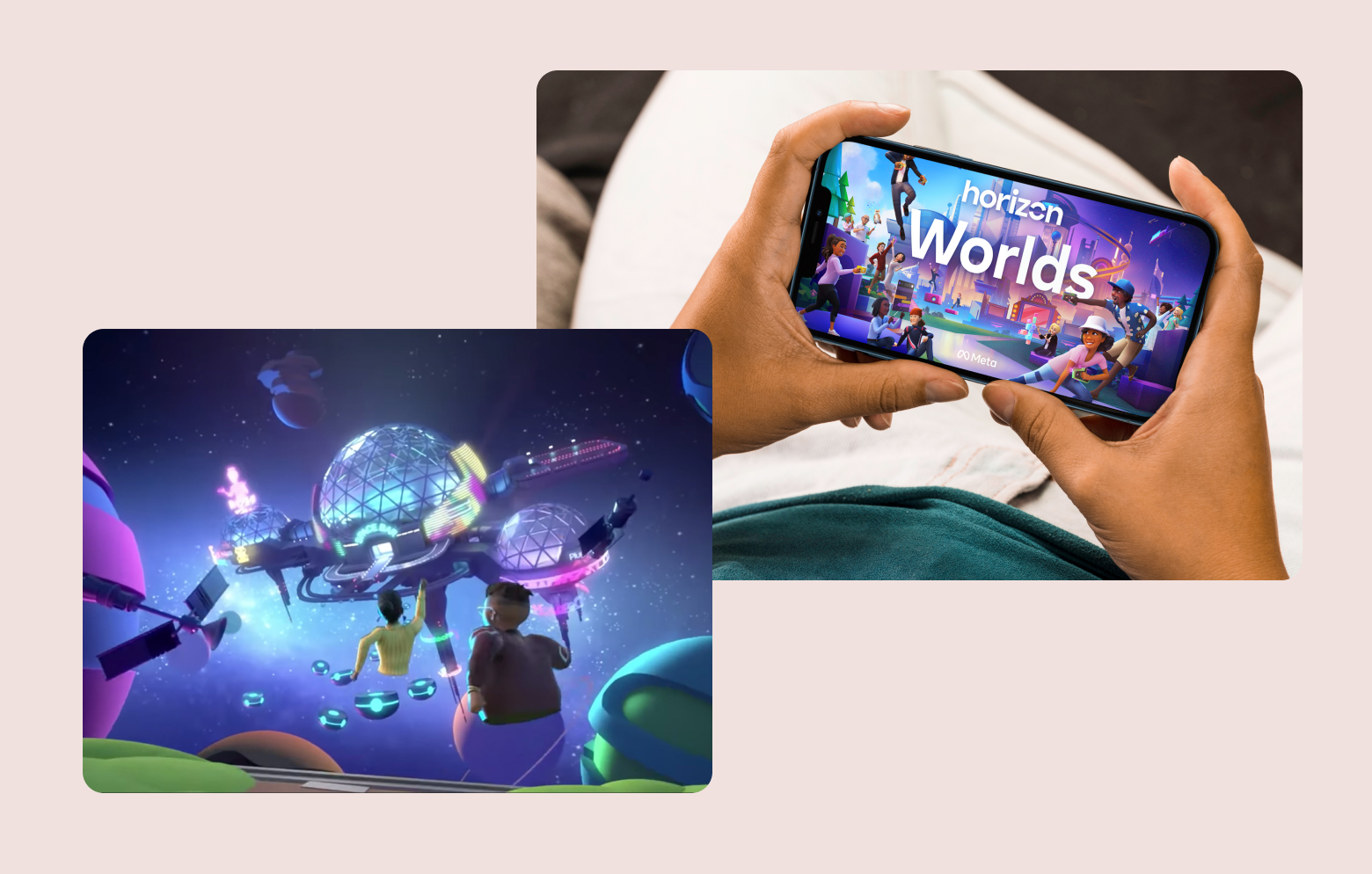 This is a little surprising — especially because Meta hasn't even met its own standards for success. Meta's Horizon Worlds was meant to be a wildly popular social experience in virtual reality. But Willem says, "it hasn't been very popular," likely because it didn't live up to the hype once it launched.
So, why are brands following the lead of a brand that still hasn't created a perfect metaverse experience? Because before Meta launched Horizon Worlds, it generated a lot of publicity with its rebrand. Even people who knew nothing about the metaverse before now know exactly what it is — and which company is leading the way.
By changing the company name to Meta, the brand positioned itself as the baseline for the metaverse in general. And Willem says that establishing the brand's identity in the metaverse before launching its technology is the secret to Meta's success.
Before the rebrand, Facebook had a significant hand in defining social media as we know it. The platform replaced MySpace as the most popular social media platform and remains a dominant player today. By rebranding as Meta, the company asserted that it would do the same for the next generation of virtual worlds. And because Meta established such a strong brand identity in the metaverse, the consumer perception of Meta was able to combat the pitfalls of the Horizon Worlds experience.
Along with all of the publicity, Willem explains that the brand's transition to Meta "triggered something." Today, when you see or hear other brands talking about the metaverse, they "refer to Meta in one way or another" — and then feel like they need to jump on the bandwagon.
2. Nike creates NIKELAND, a virtual replica of its real-world headquarters
Nike set up its own immersive experience by partnering with Roblox to create a replica of its headquarters called NIKELAND that users can explore in depth. And within the virtual world, users can do almost anything, including:
Build community by interacting with other users' avatars.
Buy Nike apparel for their avatars and customize their looks.
Compete in games like "The Floor Is Lava."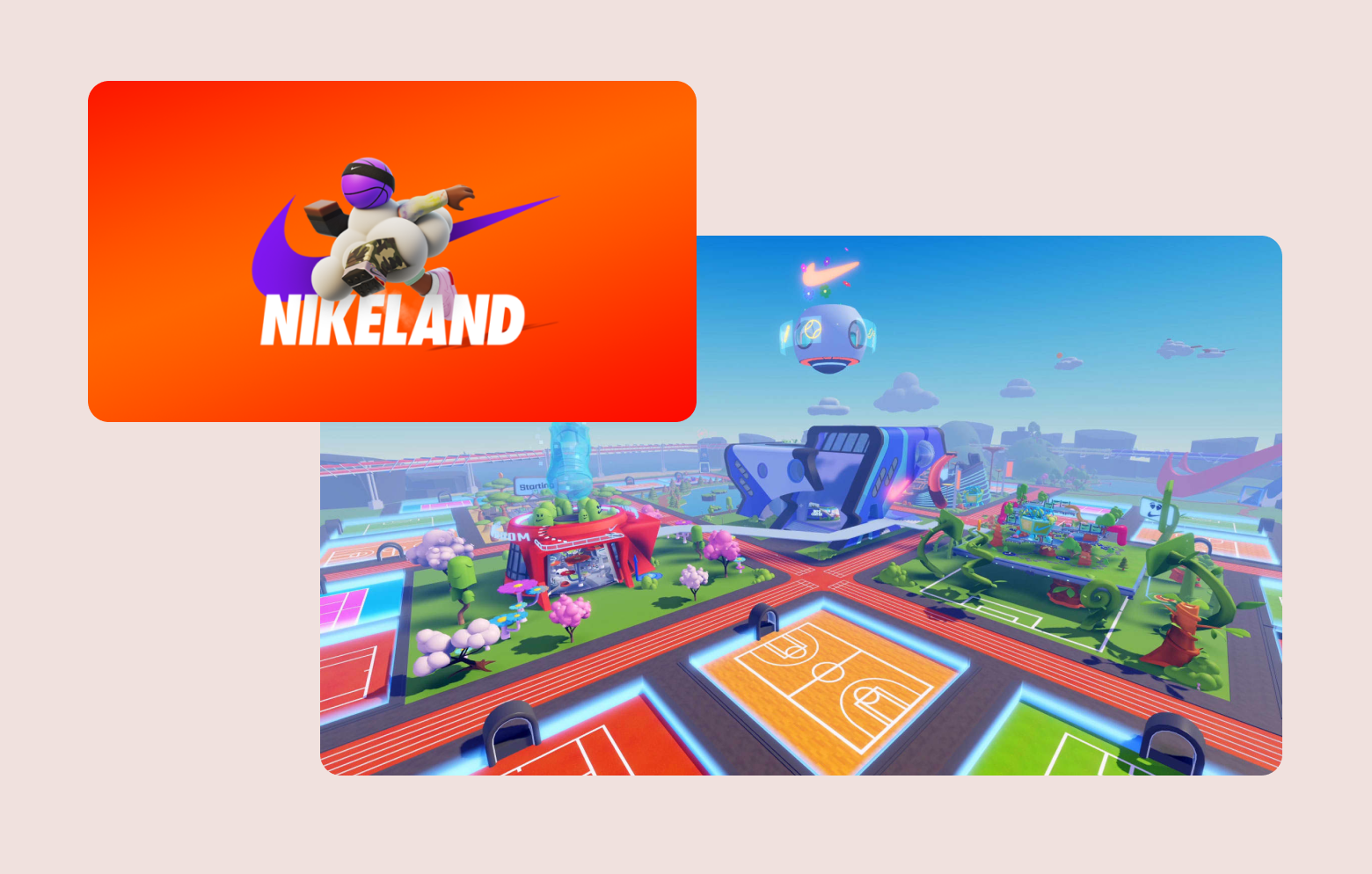 Some users can even use their mobile devices to translate their real-world movements into the virtual actions of their avatars. It's an impressive virtual space, and it's free to access. And as Willem notes, connecting the real-world experience to virtual reality is a perfect fit for Nike's brand.
Nike "is bigger than just the items it sells." The brand has an entire lifestyle story that surrounds it. And according to Willem, that makes the brand "a great match for the metaverse." Why? Because it allows users to "play with the line" between the real world and augmented reality.
Once a user signs up and creates a NIKELAND avatar, they can experience many real-world activities in the digital world — including playing games like dodgeball. But because they can customize their avatar to look like anything they want, the experience doesn't have to be identical to how it is in real life.
So, even if an individual in the real world has a mobility limitation and relies on a wheelchair, their avatar could still walk, run, and jump without assistance. Or, if they prefer, they can establish their avatar as a replica of who they are in real life.
Customization is key in the metaverse. As Willem says, "the beauty (of a virtual experience) is really that people can be who they want to be."
3. Manchester City turns fans into players and immerses them in the game
UK soccer club Manchester City partnered with Sony to virtually recreate the team's home playing field, Etihad Stadium. The idea behind the concept, Willem explains, is to "get everyone into the stadium and give them a sense of that stadium atmosphere."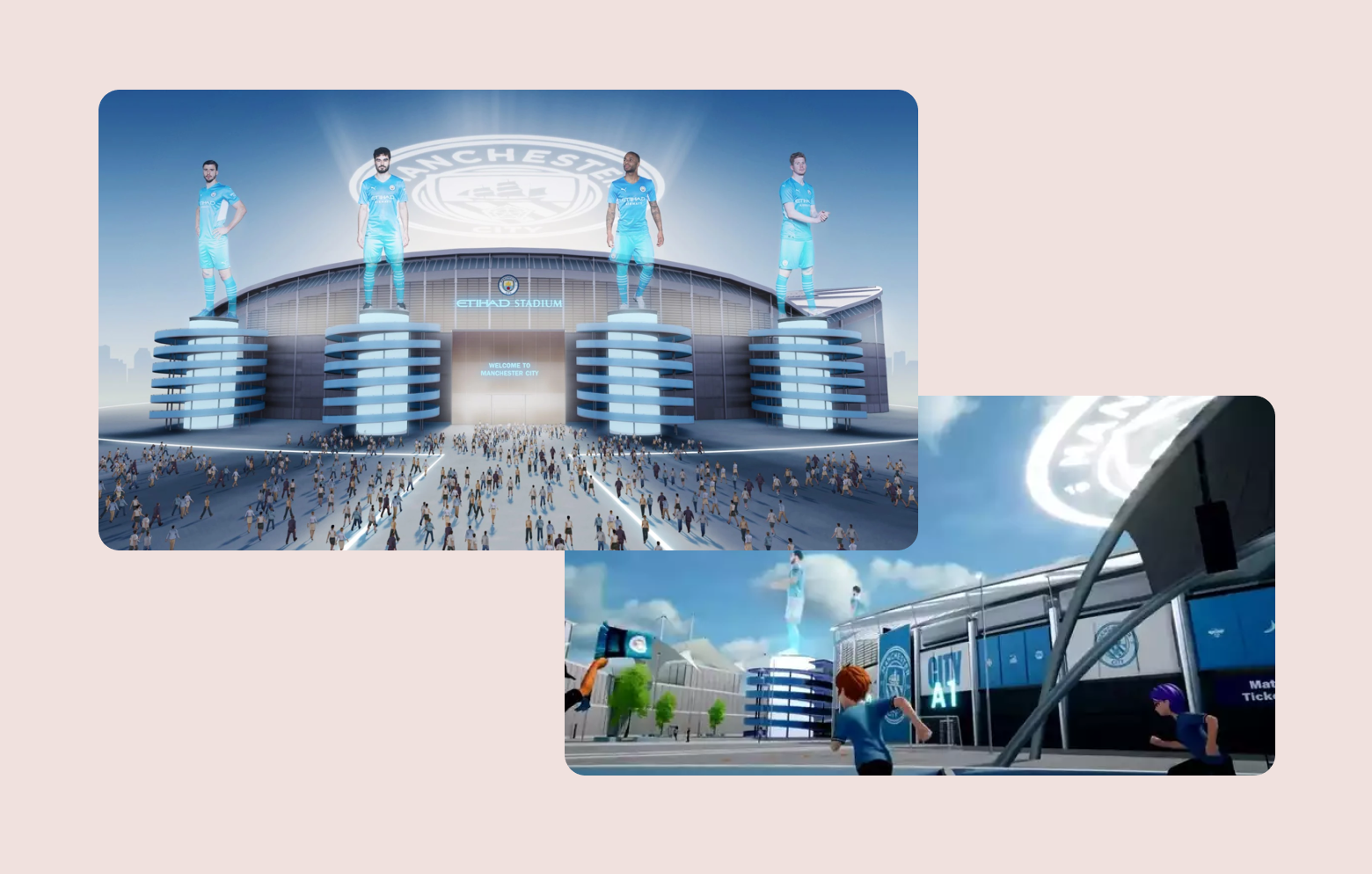 Once users create an avatar and enter the virtual stadium, they can explore and even play in-world games. And Willem thinks it's a great concept because it helps Manchester City build a connection with a broader audience by expanding access to the stadium.
On average, more than 50,000 fans visit the stadium on match day. But as a top-ranked team, Manchester City has a global fanbase.
While international fans can't visit Etihad Stadium as often as local fans, they still see the stadium on TV every time they watch a home match. And now they can visit the virtual stadium, even if they never plan a trip to Manchester. Willem says it's also an excellent option for local fans who can only attend one or two matches in person due to cost restrictions.
But Willem still wonders, "What's the next step?"
The key to Manchester City's success is that the virtual stadium provides global access to a venue that many fans might not be able to visit otherwise. But the purpose of virtual experiences is to break down barriers and create new experiences. In the case of a virtual stadium, that means simulating a real-world sporting event experience that users can participate in from the comfort of their own homes — regardless of what country the stadium is in.
Manchester City could work with Sony to develop a feature that allows fans in the crowd to interact with each other in real time. That way, they can simulate real-world sporting event experiences, like starting the wave.
4. Balenciaga sells luxury Fortnite fashion in VR and the real world
Rather than creating its own metaverse platform, Balenciaga focused on a single initiative: launching an exclusive apparel collection for the multiplayer smash hit Fortnite. And as a fashion brand that's known for selling "nonstandard stuff" and "just trying things" to see what works, Willem thinks that this was a perfect strategy for Balenciaga.
For better or worse, Balenciaga regularly makes headlines with its marketing campaigns and collaborations. So, even if the luxury brand's Fortnite collection failed completely, Willem says the whole project could easily be written off as "just another collaboration type thing." And that means Balenciaga had nothing to lose by entering the metaverse — and plenty to gain in potential sales.
And part of the reason why creating apparel for Fortnite was such a safe bet for Balenciaga was that it was a relatively small test for the brand. Rather than establishing itself in the metaverse as a complete virtual world, the brand focused just on the gaming aspect.
"
It's smart to take a big brand name into that space and just go for it by saying, 'they've got the avatar and we have the fashion. Let's combine the two.'
"

Willem Haen
Branding Expert
Focusing solely on the video game side of the metaverse offered another benefit: more targeted concept testing. And Willem says that following Balenciaga's lead and doing small, one-off partnerships is a great option for brands that "aren't quite sure how to enter the space."
By creating a small campaign with a narrow focus, Balenciaga can see what works and what doesn't without taking significant risks. Once Balenciaga finds a niche that works, it can invest fully in it without wasting effort in areas that don't do anything for the brand.
What to take away from these metaverse brand examples and how to use it to your advantage
Now that you're feeling inspired, think about how your own brand can dip its toes into the metaverse. Willem advises leaning into what makes your brand unique and memorable. But don't just "copy and paste" something that already exists in the real world.
Instead, consider your brand's story and its most significant selling points. Think about the real-world barriers that limit what you can realistically deliver to your customers. Willem points to the automotive industry as an example. Car manufacturers can use virtual reality to combat challenges like rising gas prices that would otherwise limit how customers use their cars.
An experience like the Hyundai Mobility Adventure creates a complete virtual world where users can create avatars and drive virtual Hyundai cars through one of five theme parks. The experience eliminates the real-world hassle of having to stop for gas. That means users can take advantage of an endless road trip and explore Hyundai's virtual environment without limitation.
Once you're ready to conceptualize your brand in the metaverse, Willem advises:
Creating a committee to brainstorm, generate diverse ideas, and discuss options.
Starting small with a single metaverse marketing campaign before fully committing to anything large scale, especially if you aren't sure of the best way to enter the metaverse or if you can't afford to invest in a full-scale, immersive experience.
Following Manchester City's lead and finding an experienced partner like Sony, who can help you execute your vision within the metaverse. That way, gaps in your own technical knowledge don't limit you.
Don't be afraid to experiment and try new things, especially right now, while everything is still new and the metaverse's rules aren't fully defined. And Willem says there aren't as many consequences for your brand if your bold idea doesn't work out.
Before making your metaverse debut, set yourself up for success by using a fully customizable brand management platform like Frontify. Our platform can help you centralize all of your brand resources, so you can easily access your digital assets and upload them to your virtual space in the metaverse when you need them.

Willem Haen
Branding Expert
Oskar Duberg
Senior Brand Content Specialist