367% ROI: See Brand Management In Action
Frontify enables companies to improve processes and save time while increasing the consistency and quality of design as well as messaging across teams. A study by Forrester revealed three quantified benefits that, when combined, deliver a 367% return on investment for brands in just three years.
Find out more by downloading our guide, where we'll show you some of the positive impacts our platform can have on your bottom line.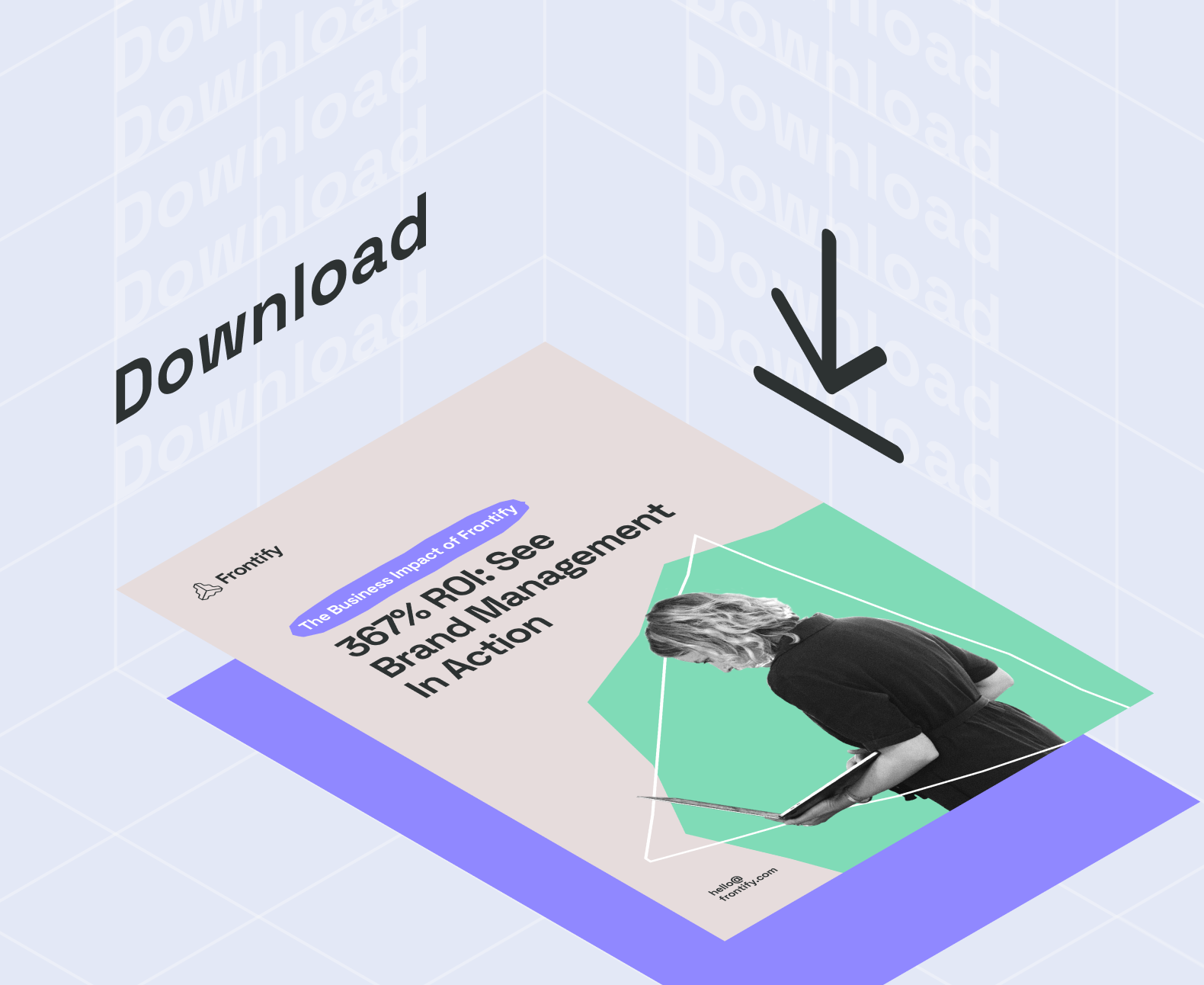 Inside, you'll find information relative to:
Brand Adoption & Culture Accelerates Across the Business
Companies Have a Single Source of Truth
Marketers Can Re-Focus on Higher Value Work
The Total Economic Impact of Frontify
Frontify's Connected Solutions
Don't be shy. We've got room for everyone. Let's start your journey towards a stronger brand today. Okay? Okay.