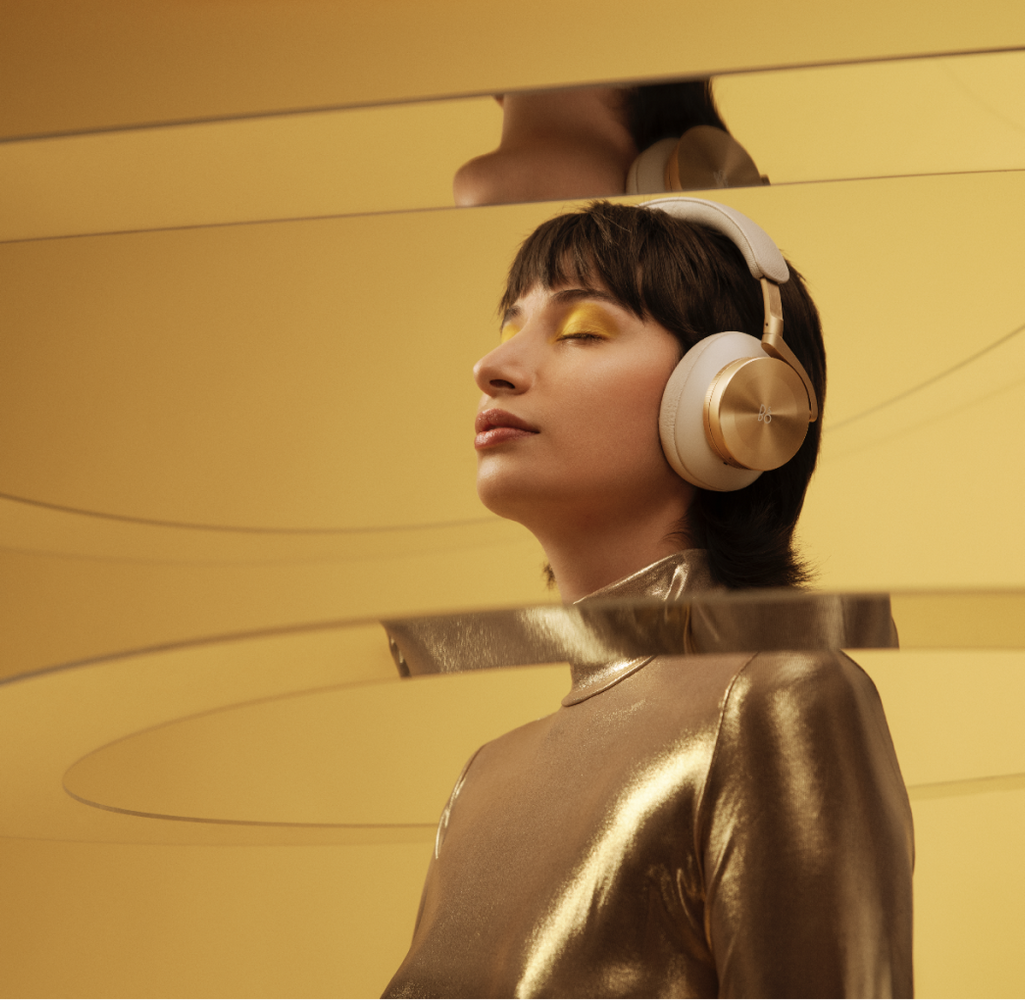 B&O: Rebranding from functional to experiential
We talk to two branding experts at high-end audio-visual company Bang & Olufsen (B&O): Paul Collins, Global Creative Director, and Matthew Bostock, Creative Lead, take us behind the scenes of the brand's transition and transformative journey toward contemporary luxury.
B&O is on a journey of redefining its true self by supporting its values, strengthening an already strong DNA, and moving closer to tomorrow's generations. Paul and Matthew will speak at Paradigms 2023 in Lisbon and share more thoughts on how B&O stays relevant and connects with younger generations in today's fast-paced culture. After all, the nearly 100-year-old brand needed to reignite itself with a new visual identity and tone of voice — without alienating loyal customers.
Sending DNA into the future
How do you reshape an iconic brand? It's a question that has a myriad of answers. For B&O, this journey started by analyzing its DNA: The company has always been about redefining how people experience sound and vision and has done so since its inception. By designing the unexpected, B&O disrupted the category and has gained so much credibility over the years.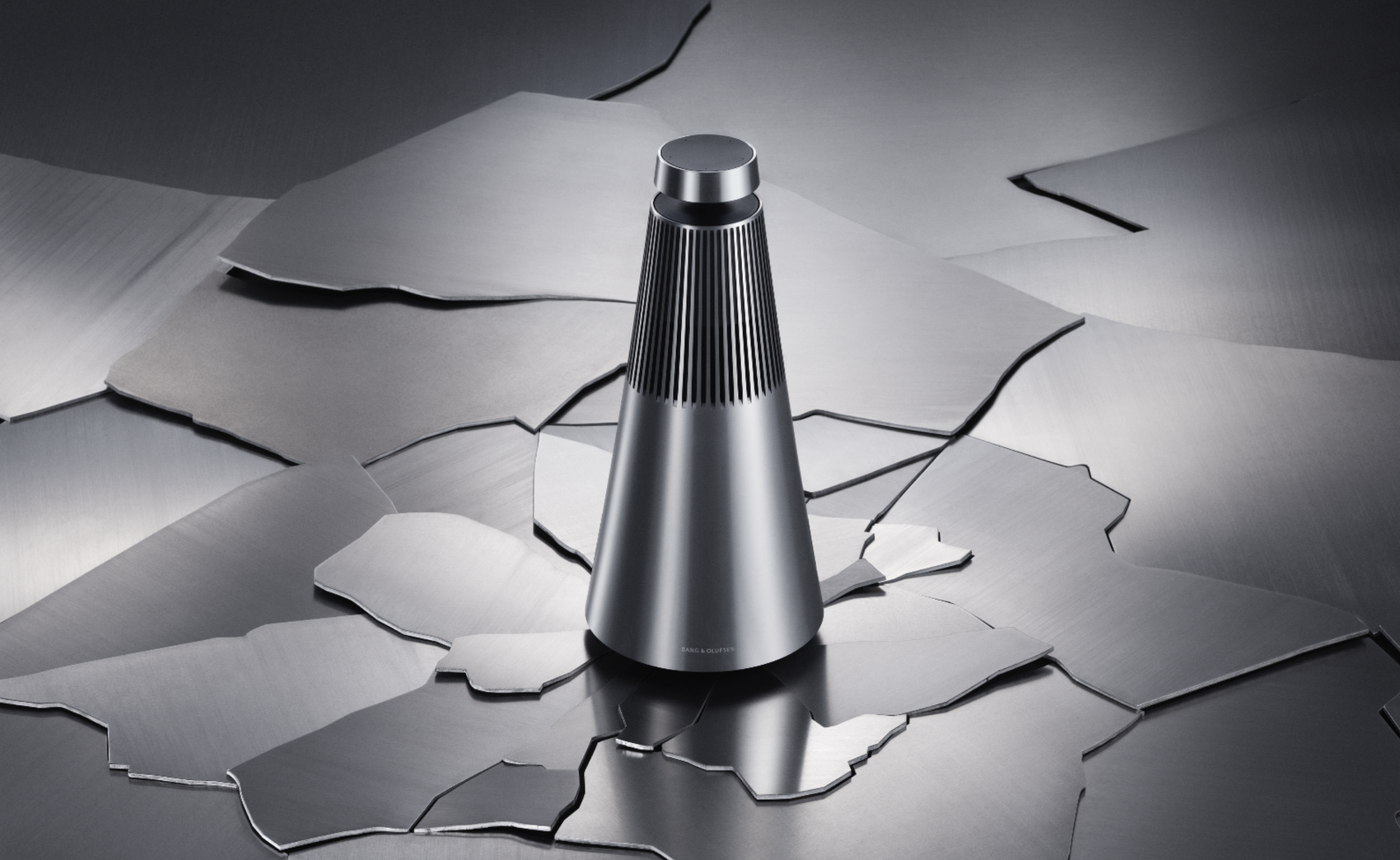 But the world has changed. Technology has become a commodity, design has become more homogenous, and consumers are now making decisions based on convenience rather than self-expression. B&O wants to change this. Buying B&O products is about making a conscious choice and statement. They're built to stand out, not blend in, and elevate the idea of product creation to an art form. So, the role of aesthetic pleasing extends beyond beauty and continues toward the idea of well-being. That's where B&O's new brand platform on Frontify takes its insights from.
Liberating moments in a noisy world
Standing out, self-expression, the unexpected — all these notions hinge on cutting through in a noisy world. Our brains are overstimulated, and technology is rewiring our ability to be truly present in the moment. Finding moments of fidelity is difficult, but this has always driven B&O: From the artist's brain to your ear as cleanly as possible. Liberating these moments is what the company is all about. On this quest, B&O commissioned Snask, a Stockholm-based design agency, to support refining and challenging its thinking. They helped them set a new visual direction and, together with verbal branding and copywriting agency Reed Words, a new verbal identity.
"
It means we can reclaim our boldness while being mindful of our DNA.
"
Matthew Bostock
Creative Lead
Engaging with externals is a great working model: Outside partners don't have all the corporate baggage, which means they can look at the work objectively, helping to leave comfort zones to advance true growth.
Moving from functional to experiential
Historically, B&O has been a brand that's very good at explaining what something does or how it works. But in the luxury space, it's rarely about that. It's about how something makes you feel. This idea of blind curiosity ­— of the illogical or magical — is what makes the brand so special and its products so sought after. Today, the team crafts multi-sensory physical and digital experiences that convey emotions. B&O wants to connect people and start conversations — that's how the brand extends its reach and communicates its core values.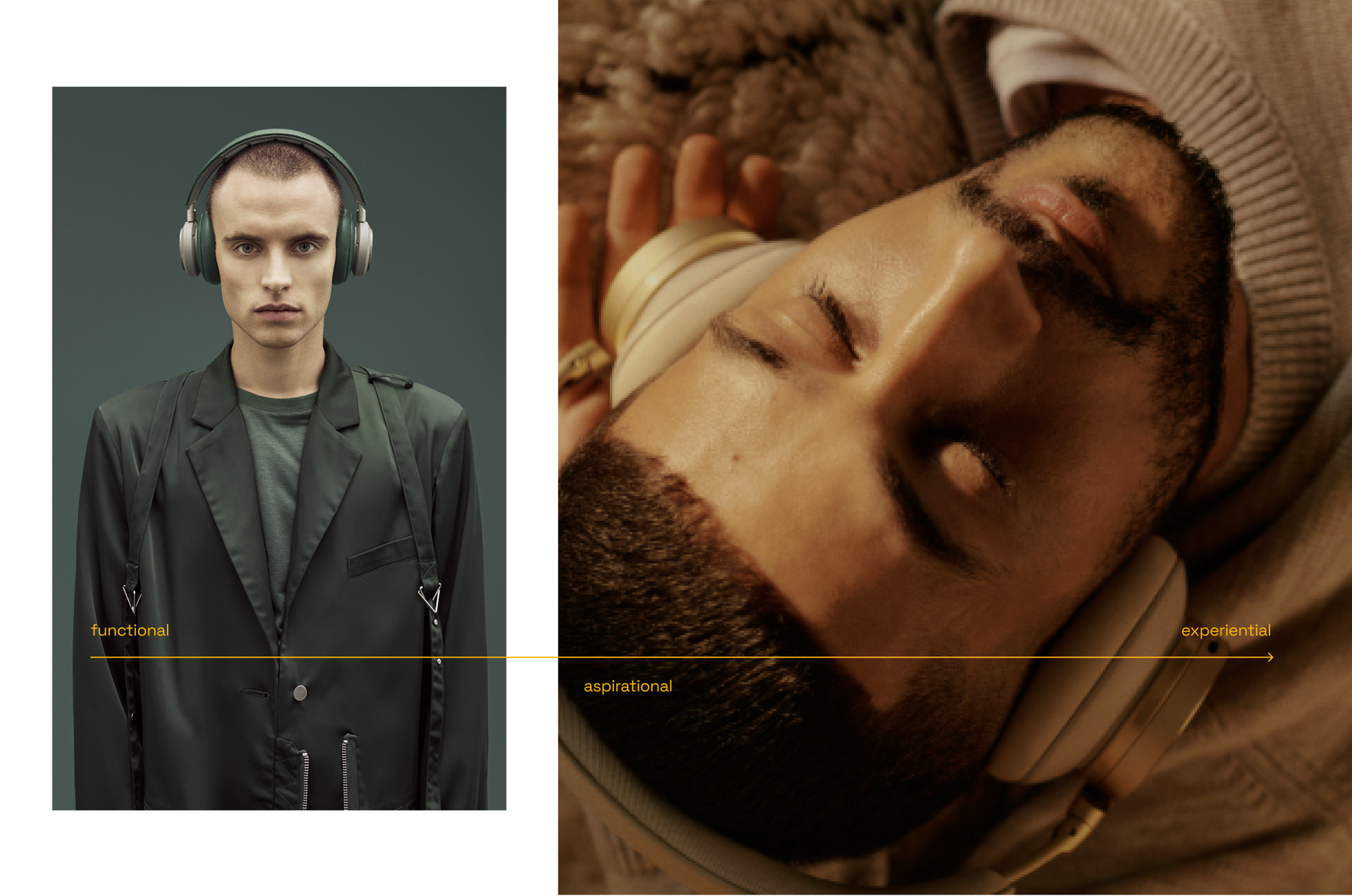 B&O's experiences lean heavily toward music and film, and the brand team is currently working on something that answers a simple but interesting question: If your music taste had a shape, what would it look like? Asking weird and wonderful questions like this is a new approach to B&O's brand experience. Finding new ways to express this is key and comes back to its new visual and verbal identity.
Cue the copy
B&O's new tone of voice has helped capture its truths in the most interesting ways, and it's heavily bolted into the company's brand DNA: being rebellious (expressing ideas that go against the grain), being witty (doing it in a way that engages the intellect), being knowledgeable (explaining these complex ideas in a simple way), and being friendly (never being cold or distant, which is an easy trap for luxury brands to fall into). Not only does copy allow you to capture the emotional essence of a product or campaign, but it also carves out a distinct personality for its overall creative.
"
We don't want to fall into the trap of talking the same way about the same thing all the time — repetition kills curiosity. So by using copy as a mechanic to push our thinking and execution little by little, we can keep consumers on their toes — without straying too far away from who we are.
"
Matthew Bostock
Creative Lead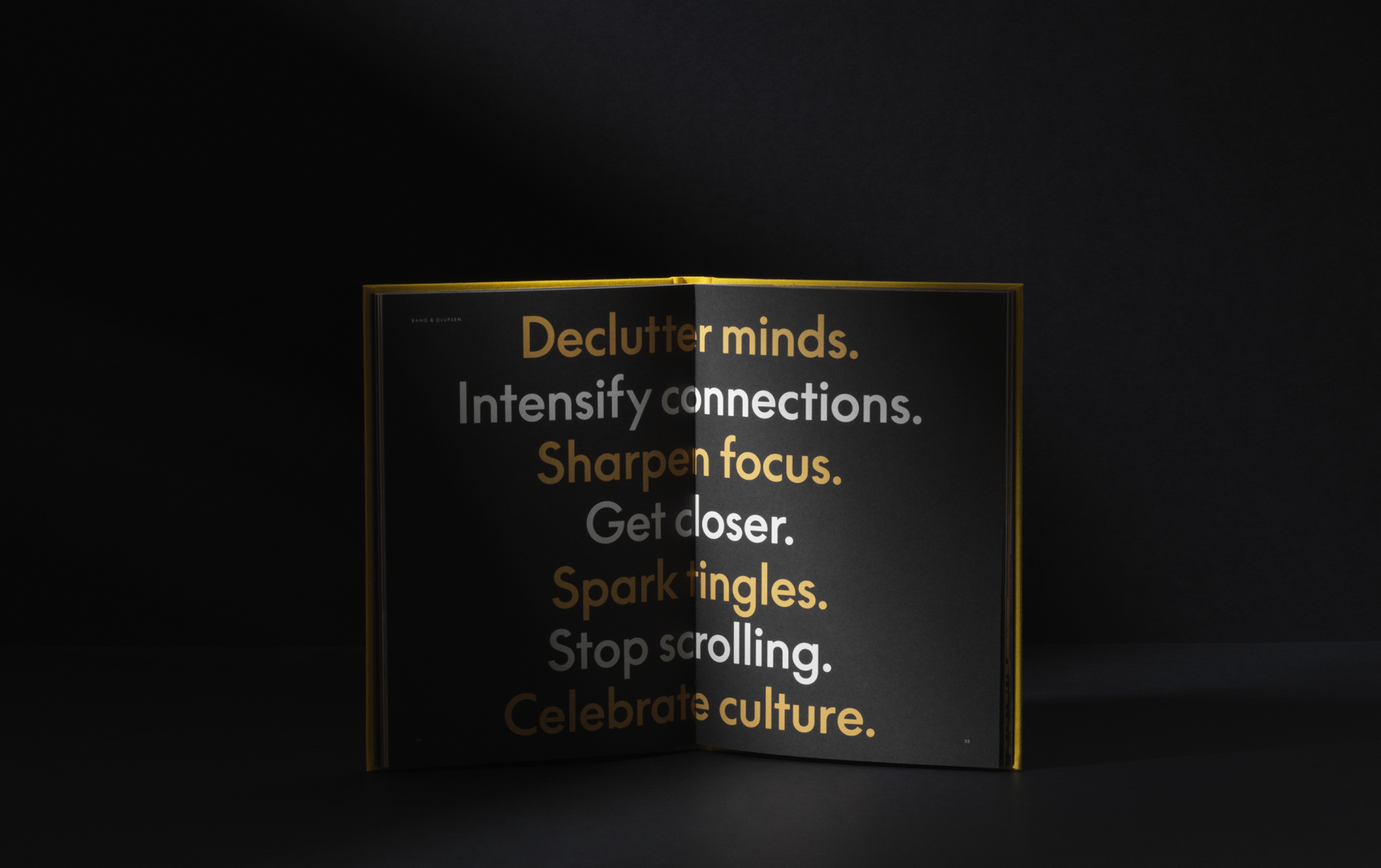 Amplifying art
Stories are multi-sensory, so they tie copywriting and visual expression closely together. Once the truth is defined and shaped by copy, you can look at how to amplify it through art direction, design, and photography.
"
At B&O, a large cornerstone of the identity is photography, which we have been pushing the envelope on a lot — the way we show how our product makes people feel, and how it's portrayed in homes, is rooted in the idea of realism.
"
Paul Collins
Global Creative Director
Historically, the company's brand expression has been very Scandinavian — muted, overly styled, and expected. People that consume B&O's brand are music and design lovers with eclectic tastes, so portraying homes and environments in a singular look and feel doesn't represent how its consumers live.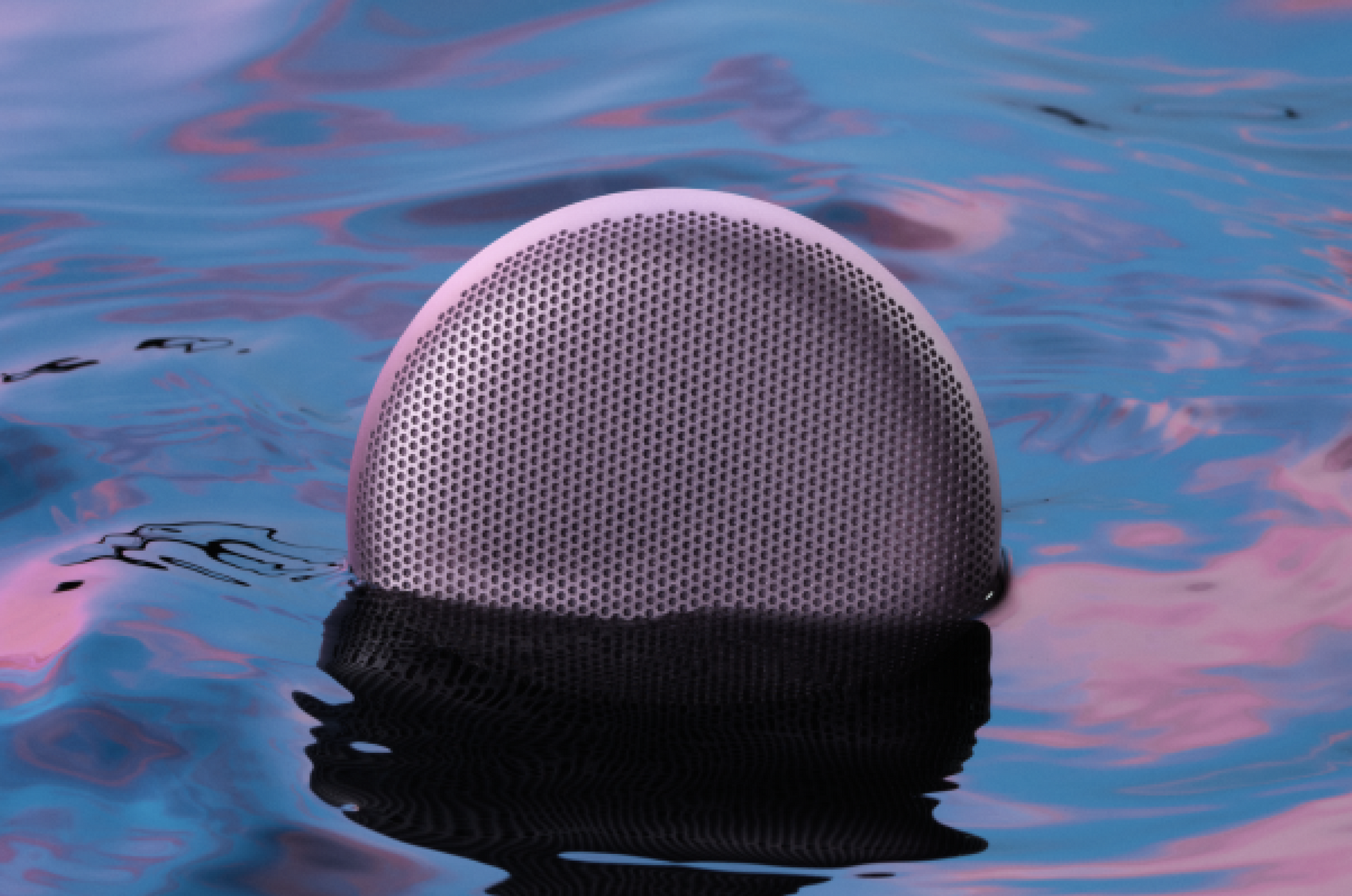 Even the best strategies can die in execution
Helmuth van Moltke famously stated that "No plan survives first contact with the enemy." This quote describes how ideas often die in execution. The thinking may be sound, but the execution is often where the rubber hits the ground. At B&O, things have not been any different and the brand team knew it had to strip out all the ambiguity to protect their bold work. The team has given extra care not to lose any of the creative essence it has put into ensuring its new visual identity and tone of voice hits all the right notes while trying to reignite it across the company. A large part of driving change is indeed stakeholder management — driving the work through the organization to adhere without dilution. The company was aware that explaining the narrative and onboarding an organization, especially when it's something as subjective as creativity, are extremely critical for a successful rebranding.
Takeaway
If you don't adapt to change, change will not slow down for you to catch up. Nothing is more true for brand. B&O's process for its new brand platform took roughly 1.5 years from the start until today.
"
We've used ongoing campaign workstreams to help validate our thinking and tweak elements of the identity that weren't working in practice. And we'll keep doing it.
"
Paul Collins
Global Creative Director
It's fair to say that this has been an intense project. But the foundations the brand team has set will keep B&O, hopefully, in the heads and hearts of generations for another 100 years — and beyond.
We look forward to hearing more about this amazing journey of transformation at Paradigms 2023!

Oliver Baumgartner
Customer Advocacy