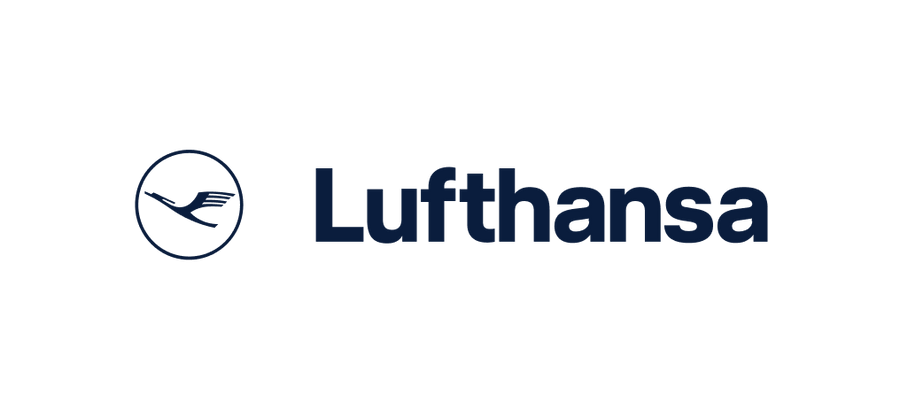 Connecting Its Brand With The World
Achieving brand consistency across all channels and touchpoints is paramount for any strong brand. For Lufthansa, this means future-proofing its consumer brand on an international scale across the organization with a complete brand management platform at the core of it all. This commitment to brand centralization and enablement through Frontify has built a trust that's carried through since the very early days of our long-lasting collaboration.
Lufthansa uses Frontify since 2014
Brand Guidelines
Creative Collaboration
As one of the world's largest and most recognizable airlines, Lufthansa employs over 36,000 people under its wings across the globe. And for all these stakeholders, bringing its brand to the next level and achieving proximity with its users has been a major focus over the last years. Since 2014, Lufthansa has been using Frontify to make its mission of connecting the brand with the world a reality – an amazing journey we're thrilled to be part of.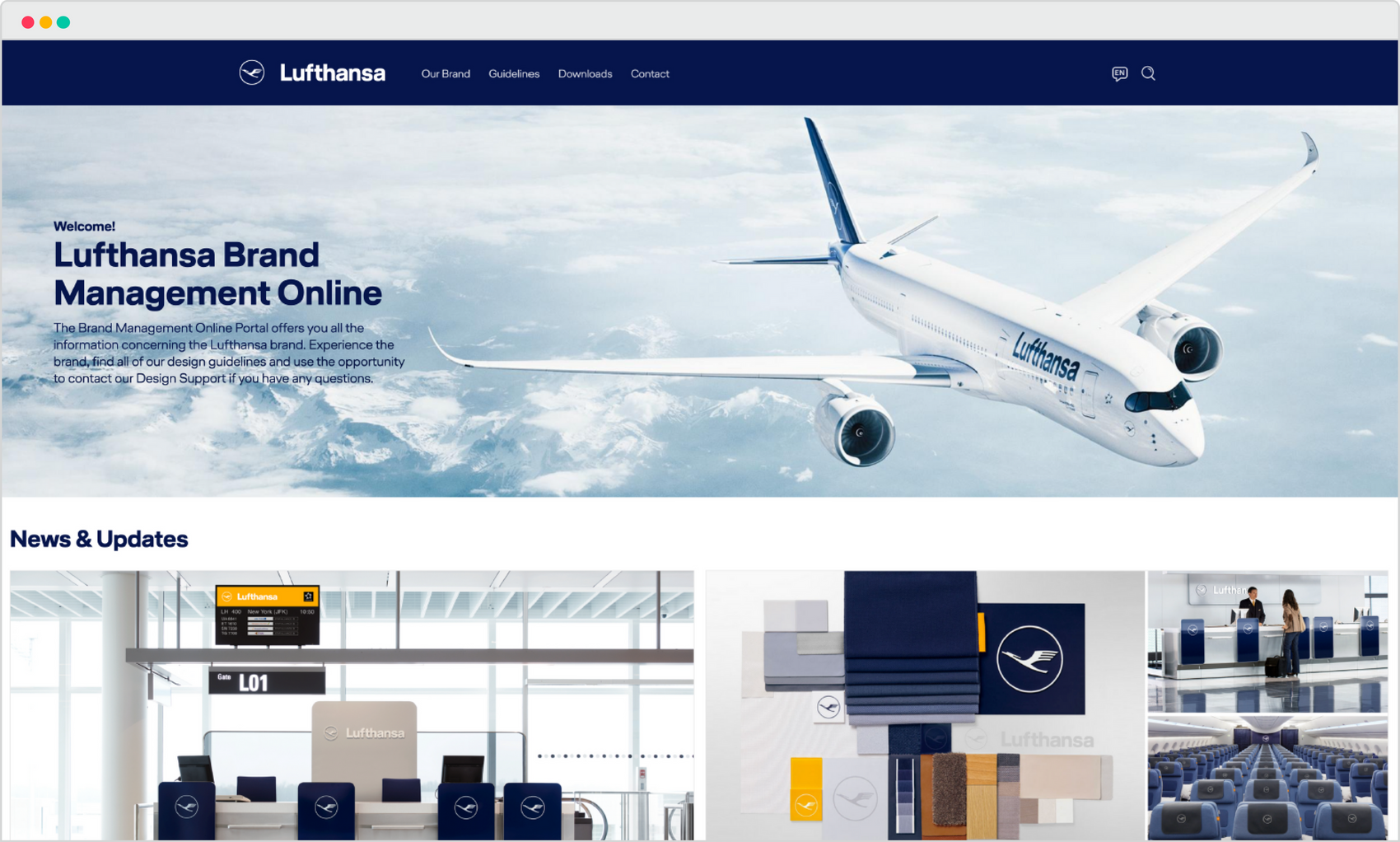 According to Ronald Wild, Chief Designer at Lufthansa, Frontify enabled the company early on to attain brand access and consistency seamlessly across their vast enterprise. More importantly, they've been able to bridge the gap with their partners and external users with whom they collaborate more effectively on a project level on a global scale.
Back in 2013, we used to work with an old brand portal. It had a tremendously complicated frontend, with time-consuming updating and very low flexibility. It was very unsuitable for us. From a corporate identity view, we saw that we needed to take care of our corporate design issues.
It was clear that the sheer scale of Lufthansa's organization and brand footprint, meant that only a very intuitive and fully-scalable cloud solution would be able to consolidate and centralize all its brand related touchpoints at the level it needed, while effortlessly supporting the vast array of users needing access to the platform around the world at any moment (agencies, partner airlines, regional offices, etc.). As a result of this need, Lufthansa's Brand Portal has seen steady growth from the start, continuing to adapt to the expanding user base and securing Frontify as the single source of truth for its brand – always connected to everyone for optimal user experience and convenience.
Today, over 40,000 guidelines pages are viewed across 3,000 sessions on average each month. With access spread over 90 guidelines, this highlights the volume of content and brand information can be instantly accessed and updated.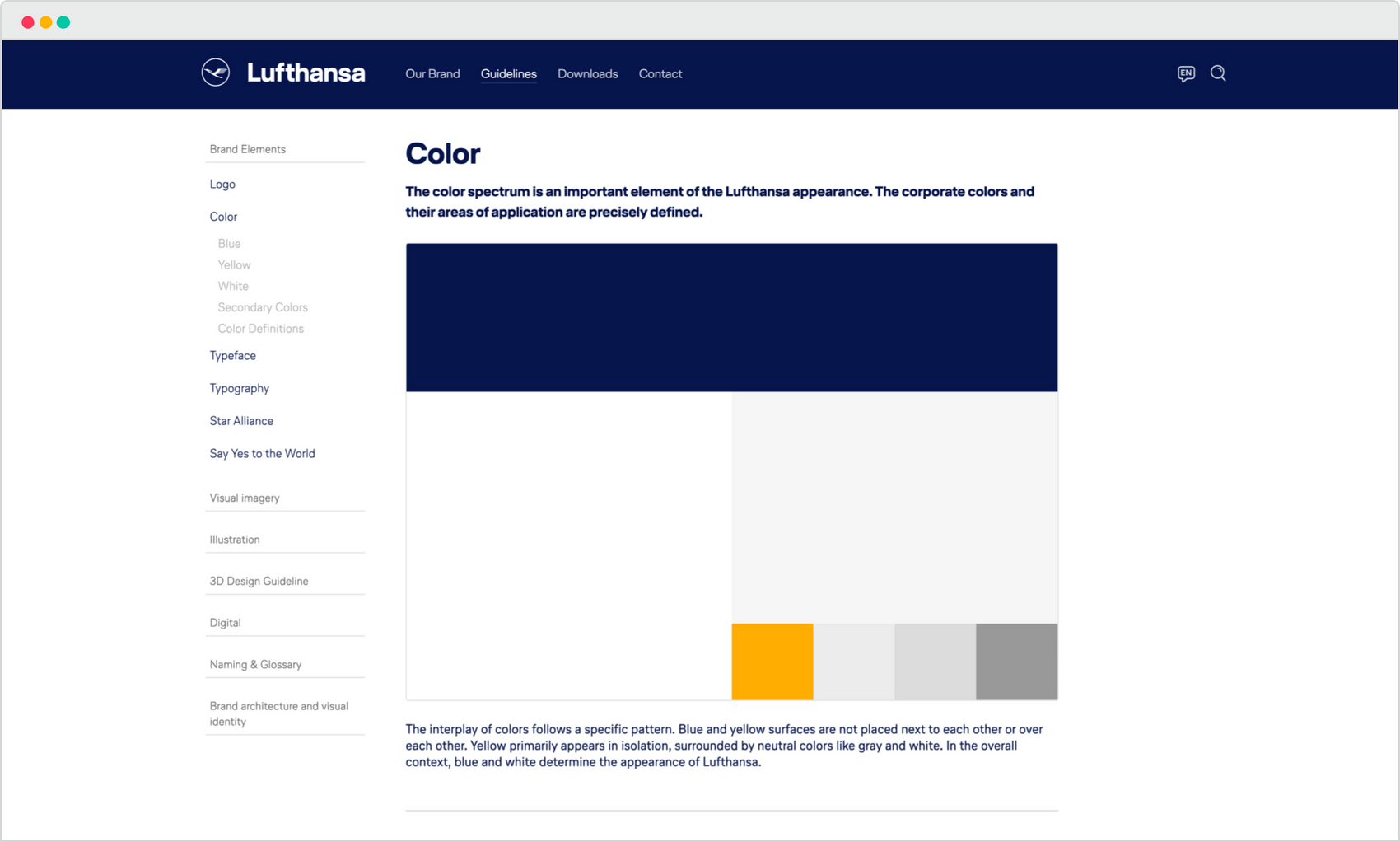 Another major use case seen with Lufthansa is in the Creative Collaboration space, which is used extensively for most digital projects – over 600 to this point and counting. The sheer scale of collaboration happening on Frontify today, particularly with digital projects, has simplified otherwise cumbersome processes that involve internal and external stakeholders. Such projects vary in scale and scope, including everything from design app creation to website facelifts, newsletter production to banner creation, and even agency communications. This wide appeal and overarching usability has resulted in high user engagement, greater brand consistency, and increased productivity.
The effect of Frontify was immediate. We increased the quality of communication through a higher brand consistency, we strengthened individual work due to better access to information and measured a considerable cost reduction – resulting in a possibility for higher production rate.
Today in 2021, Lufthansa has more than 14,000 registered users with over 8,000 more active on Frontify. Opening the communication flow with transparent and easy exchange, for users to work with other teams and partners on content creation – and successfully run cross-team initiatives – has raised the bar for sustainable collaboration across departments and regions.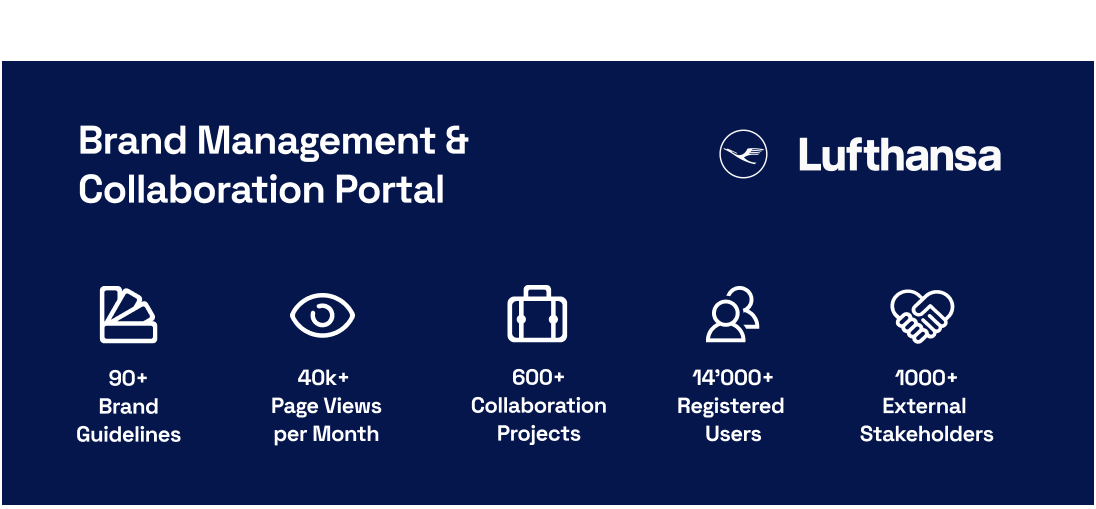 Building bridges between the brand, its market, its users, and customers, the implementation of Frontify has enabled Lufthansa to scale through reduced complexity triggered by a culture switch – which has seen Lufthansa go from a push to more of a pull method for working – essentially simplifying their entire branding process. Together with Lufthansa, we're excited to continue supporting their brand journey as needs and functionality adapt and evolve together.