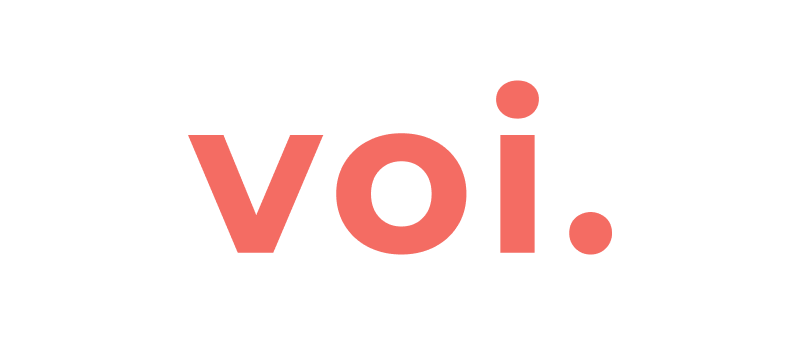 Reimagining the way we move
In just over four years, Swedish micromobility company Voi Technology has progressed from a local startup to a multinational company of more than 1000 employees across more than 100 European cities. Voi's purpose is simple yet significant: "Reimagining the way we move — for greener cities and healthier communities." The company is on a mission to forward mobility with innovation and sustainability in mind, setting the pace with shared e-scooters and e-bikes as an extension of public transport — one honorable cause reflected in its strong brand.
Voi uses Frontify since 2021
Brand Guidelines
Digital Asset Management
Digital & Print Templates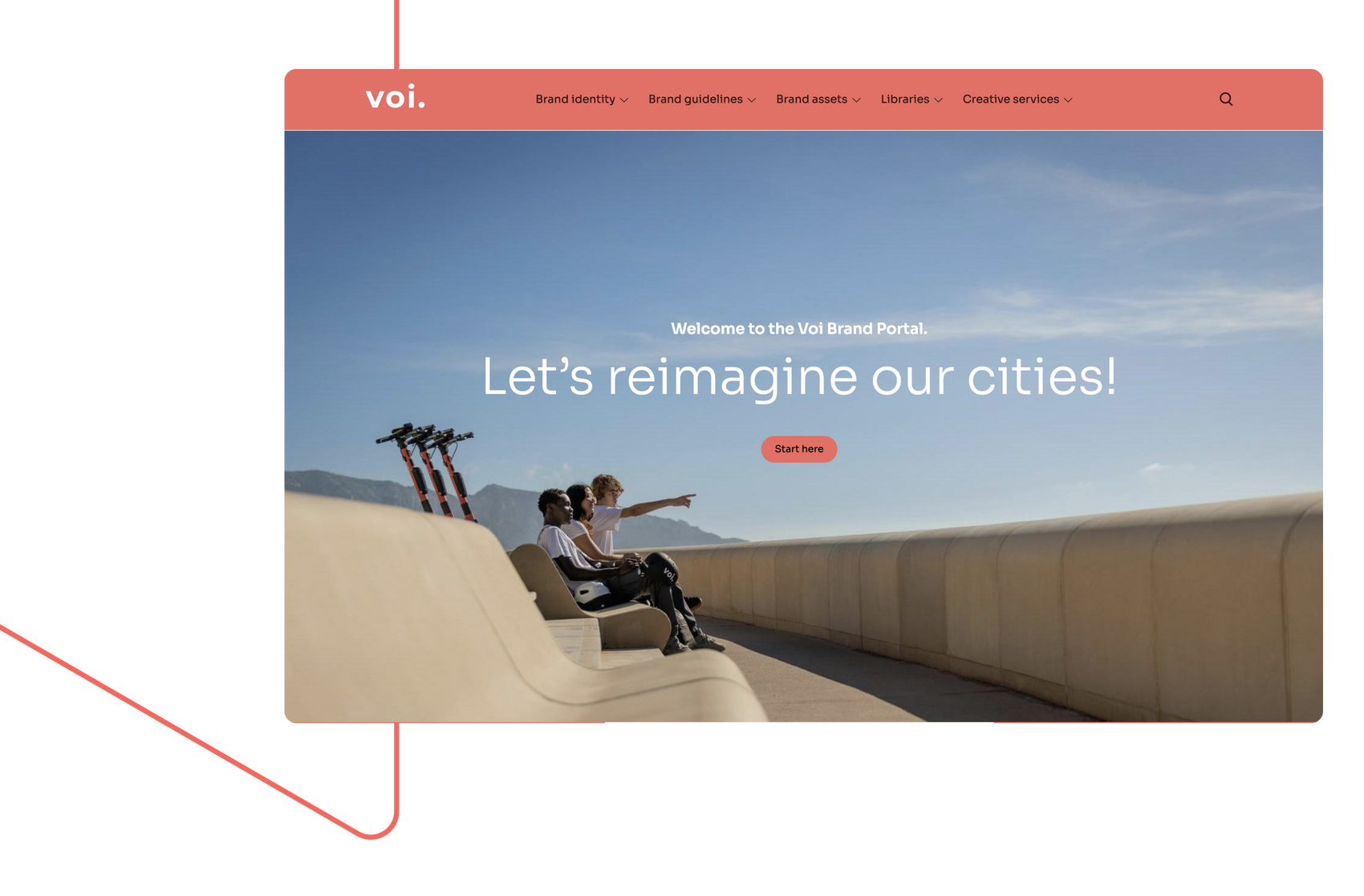 Voi Technology leads the way for more sustainable transport by putting people first and providing them with a more affordable, accessible, and cleaner alternative to cars. People use the Voi app to locate and rent an e-scooter or e-bike to get to their destination before parking it for the next "voiager." Through innovation and technology, the company enables people to move around the city at their convenience, putting them back at the center of urban transformation.
Voi's operations affect the lives of millions of people across Europe every day. Understanding the behaviors, motivations, and pain points of all stakeholders — including riders, citizens, and cities — guides the company's mission and brand. Collaboration, communication, and customer focus help Voi achieve its technology-driven sustainability commitments.
"
It's very rewarding to be part of a collaborative team that actively contributes to the progress of sustainable cities. At Voi, we are always up to challenge and rethink current norms in close collaboration with others who share our ambition to change cities for the better with inclusivity top of mind.
"
Fredrik Hurtig
Head of Brand and Creative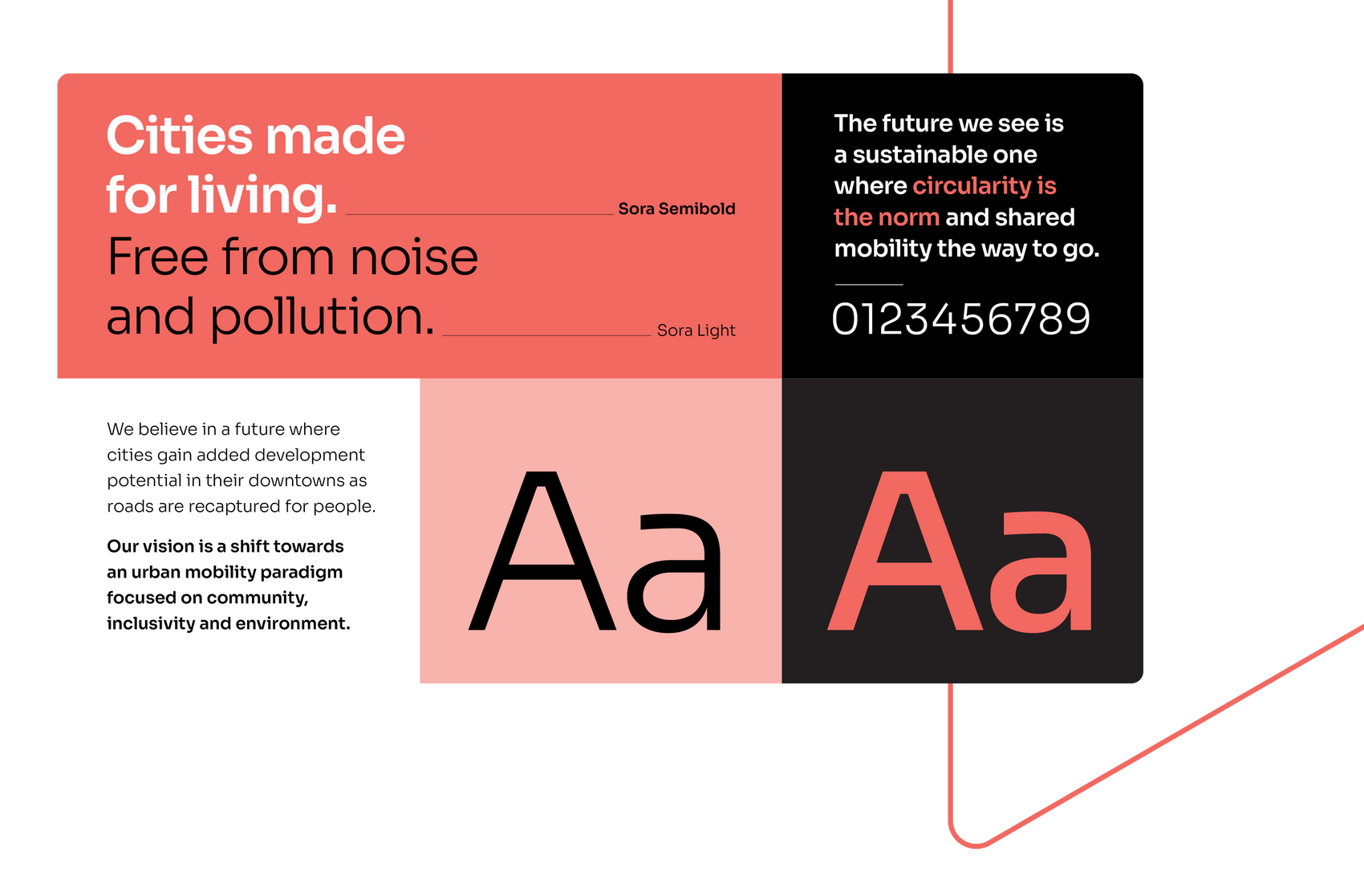 Voi's operations affect the lives of millions of people across Europe every day. Understanding the behaviors, motivations, and pain points of all stakeholders — including riders, citizens, and cities — guides the company's mission and brand.
The beginning of the brand
Voi's first steps in brand building included a lot of trial and error. The early days were all about testing ideas and experimenting to formulate a new and inspiring identity in the micromobility sector. A life lesson for all is that sometimes, failure can be an accidental enabler of success: One of Voi's primary brand carriers, its distinctive "Voi Coral" color, was initially the result of a bad color reproduction. Funnily enough, this "wrong color" established itself as their primary color — becoming a strong brand equity and key differentiator.
Voi's ascent is remarkable: In the last couple of years, the small, fun, and rebellious startup has become a trusted, accessible, and scalable company. This amazing journey is best highlighted when looking more closely at the evolution of Voi's brand. At first, a small team managed everything centrally. Now, the teams have got a lot bigger, oversee dedicated focus areas, and use established tools and processes to continue to grow Voi.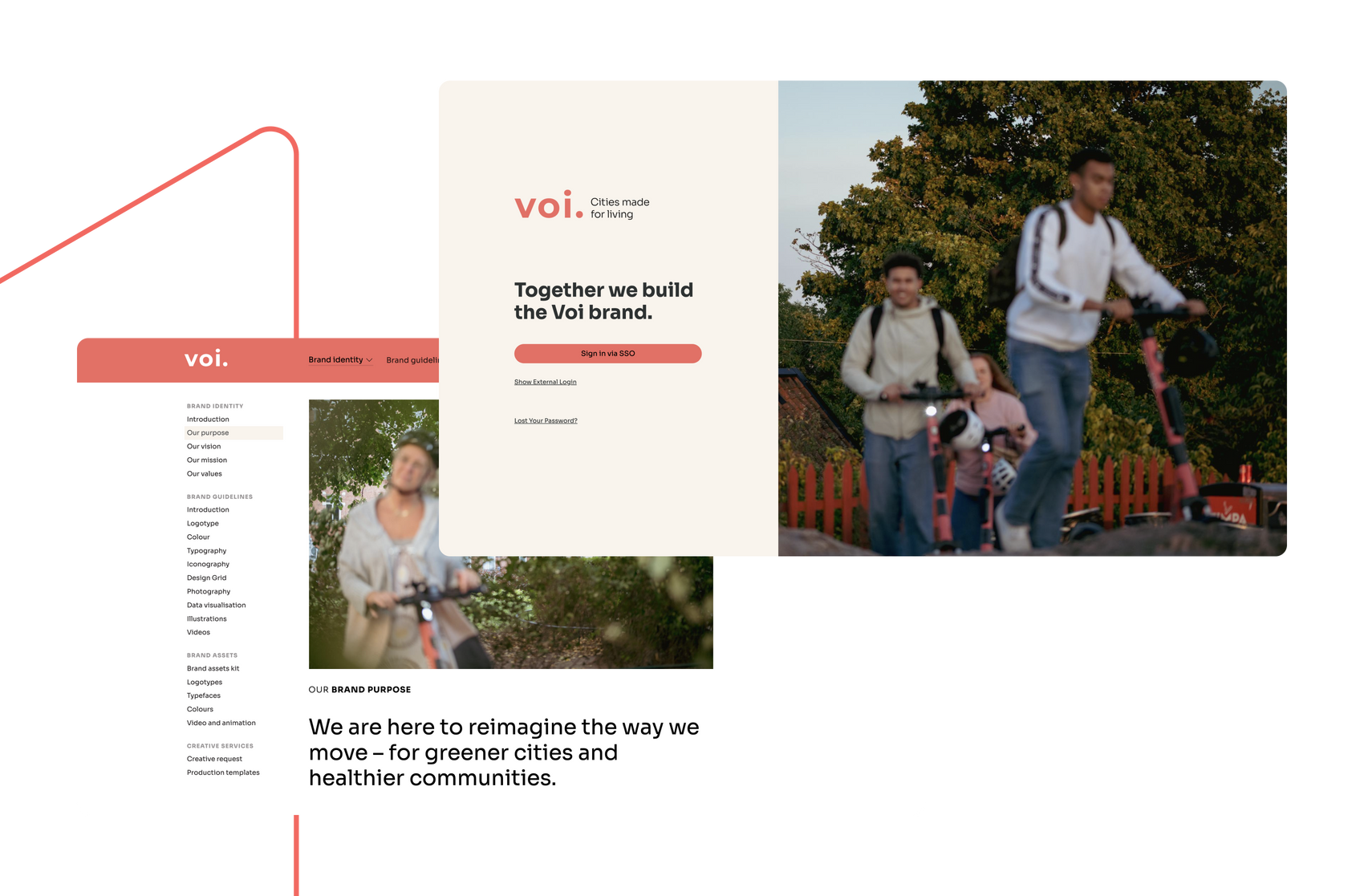 The start of our collaboration
The brand team started using Frontify in September 2021, after evaluating the team's needs and testing other alternatives. This period was a major milestone and enabled the organization to work consistently with its brand identity across the entire company. Using Frontify simplified and scaled all aspects of brand management and increased internal brand engagement and commitment — from understanding and connecting with the core identity to finding the right assets at the right time.
This was a significant change: Before implementing Frontify, Voi's brand management was mostly based on finding and keeping track of various files spread across different drives. Users spent hours searching for the right material, not knowing if an asset was actually the correct version or even approved for the desired application.
"
There was simply no one-stop shop for all things brand related.
"
Fredrik Hurtig
Head of Brand and Creative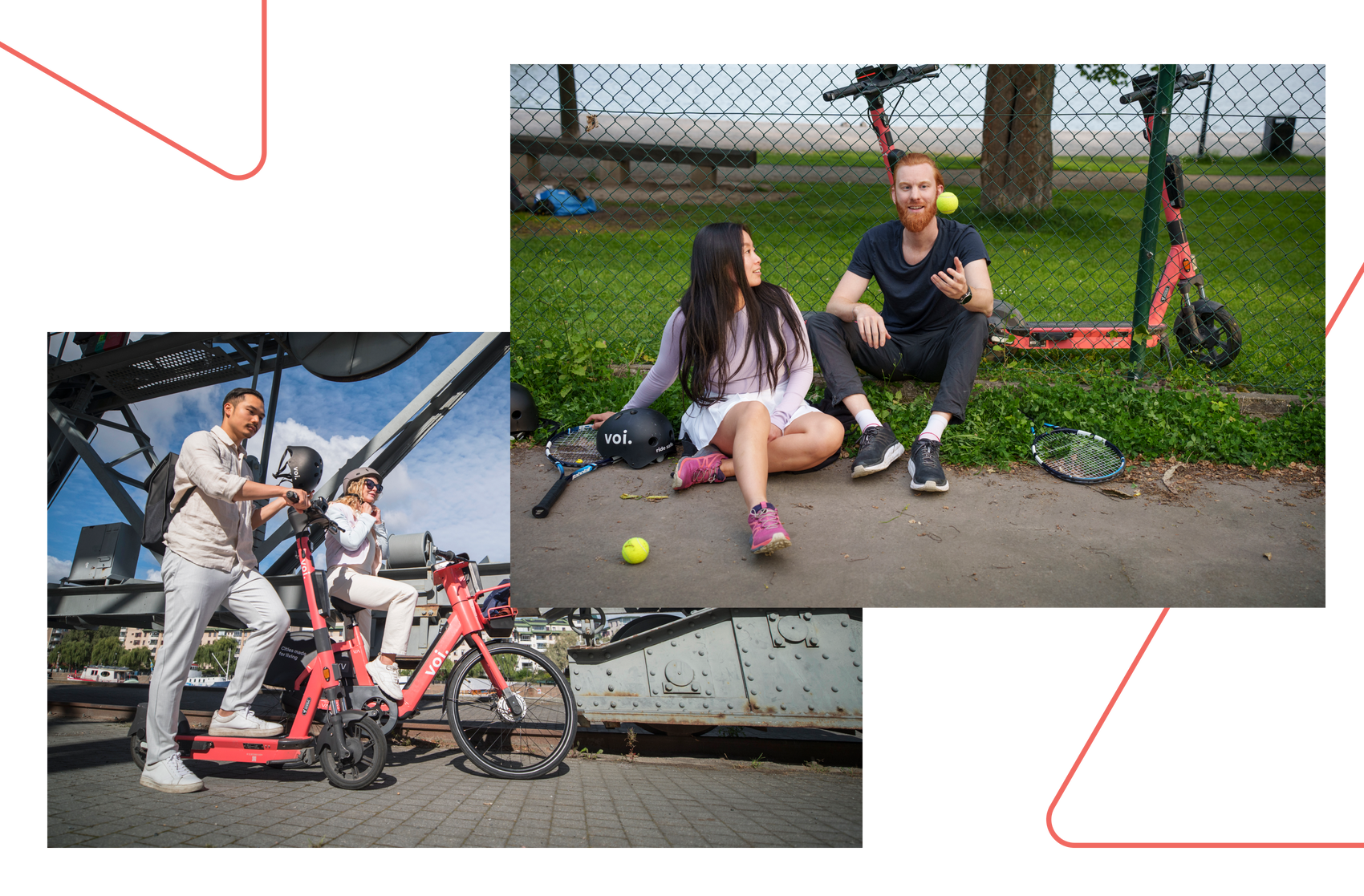 "
Managing and accessing different parts of our brand identity and assets has now become way more efficient, saving the organization precious time and effort. But maybe, more importantly, the consistency of our holistic brand expression across channels has increased considerably, which has helped us differentiate ourselves and put us in a great position for further brand awareness and growth.
"
Fredrik Hurtig
Head of Brand and Creative
Product adoption
According to Voi, adoption has been successful, and usage is exceeding expectations: Over half of the employees have been actively using the platform. And this number grows further when including the many external partners working closely with Voi's brand. The positive feedback and the number of active users are a strong testimony to the impact and need for a consolidated platform. Frontify has seamlessly integrated itself into Voi's tool ecosystem and has become a staple for brand consistency and efficiency across the board.
The main use cases range from absorbing and understanding brand identity to finding and downloading different brand assets to making creative requests and using production templates for content creation. As Voi is present in 11 European markets and more than 100 cities (and growing), a brand management tool like Frontify enables scaling while instilling a consolidated and cohesive brand expression and narrative for all to follow and shape.
Moving forward together
Voi builds and nurtures a cohesive, trusting, and locally relevant brand experience that people love. Centralizing the brand allows the company to combine emotional and rational perspectives. This will ensure users want to engage with the brand even more in the future. The company leads by example and empowers its users to make a positive difference through their active choices. And knowing that we all can be part of the solution — to help make cities and communities greener, healthier, and more inclusive — sends a strong signal for others to follow. After all, motivating citizens and policymakers to join Voi's mission will help the company transform cities into people-focused living spaces free from noise and pollution.