Branding Made Beautiful
For over 55 years, Mary Kay's mission has been to enrich women's lives by making them feel confident, beautiful, and connected. With Frontify, Mary Kay can now count on a partner to assist with a digital style guide that helps to bring the Brand Identity to life in digital products and platforms.
Mary Kay uses Frontify since 2020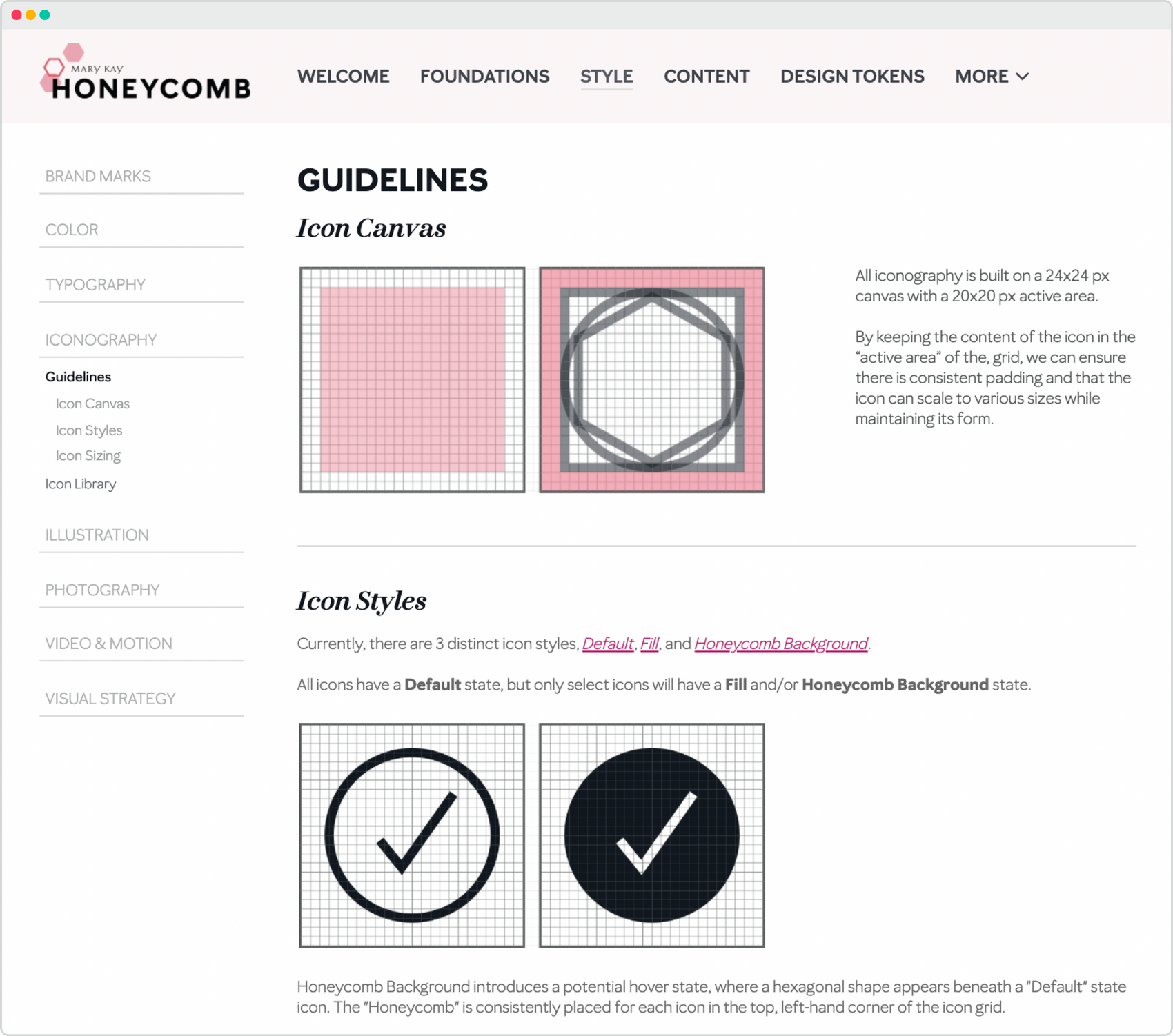 One of the original glass ceiling breakers, Mary Kay Ash founded her beauty company in 1963 with one goal: enriching women's lives. That dream has blossomed into a multibillion-dollar company with millions of independent sales force members in nearly 40 countries. As one of the pioneer direct sales Companies, Mary Kay is committed to providing an entrepreneurial sales opportunity, empowering women on their journey to independence through education, mentorship, advocacy, networking, and innovation. Mary Kay is dedicated to investing in the science behind beauty and manufacturing cutting-edge skincare, color cosmetics, nutritional supplements, and fragrances. Mary Kay believes in enriching lives today for a sustainable tomorrow, partnering with organizations from around the world, beautifying communities, and encouraging children to follow their dreams. Mary Kay Ash's original vision continues to shine – one lipstick at a time.
Prior to Frontify, Mary Kay's brand guidelines and assets were housed on an intranet, and marketing files were delivered to markets and partners using a combination of DAM software and file-sharing solutions. As a successful company with a global presence, Mary Kay realized the need for a more streamlined, easily accessible experience, where its internal users and third-party vendors could securely access brand assets and guidance. The solution came with Frontify, providing a flexible portal where Mary Kay's developers and digital designers could access the latest brand standards to be used across all channels and digital touchpoints. Honeycomb was born, becoming Mary Kay's central design system for design assets ensuring brand consistency company-wide.
Honeycomb was our "go-to" place for any questions or needs related to creative and brand assets as we were developing and designing the new Interactive Catalog. Before, we used far less effective methods to share assets between our Corporate Creative team and vendors. Having access to the platform allowed SheMedia to quickly access the brand standards and share them with their internal teams, as questions and decisions were made in the Catalog's development process. Honeycomb also serves as a great way to maintain brand consistency while we build and update the UI of our digital tools.
As a first phase, the implementation of Honeycomb consisted of documenting the style guide with brand elements that could be leveraged fully for Mary Kay's recent launch of its new Interactive Catalog (iCatalog), a key business tool for its independent sales force globally. The all-new Mary Kay Interactive Catalog – following the motto: "Simplified shopping meets beauty inspiration" – brings its pages to life with simplified product ordering, on-page videos, shareable wish lists, seamless access to instant AR makeovers, and more.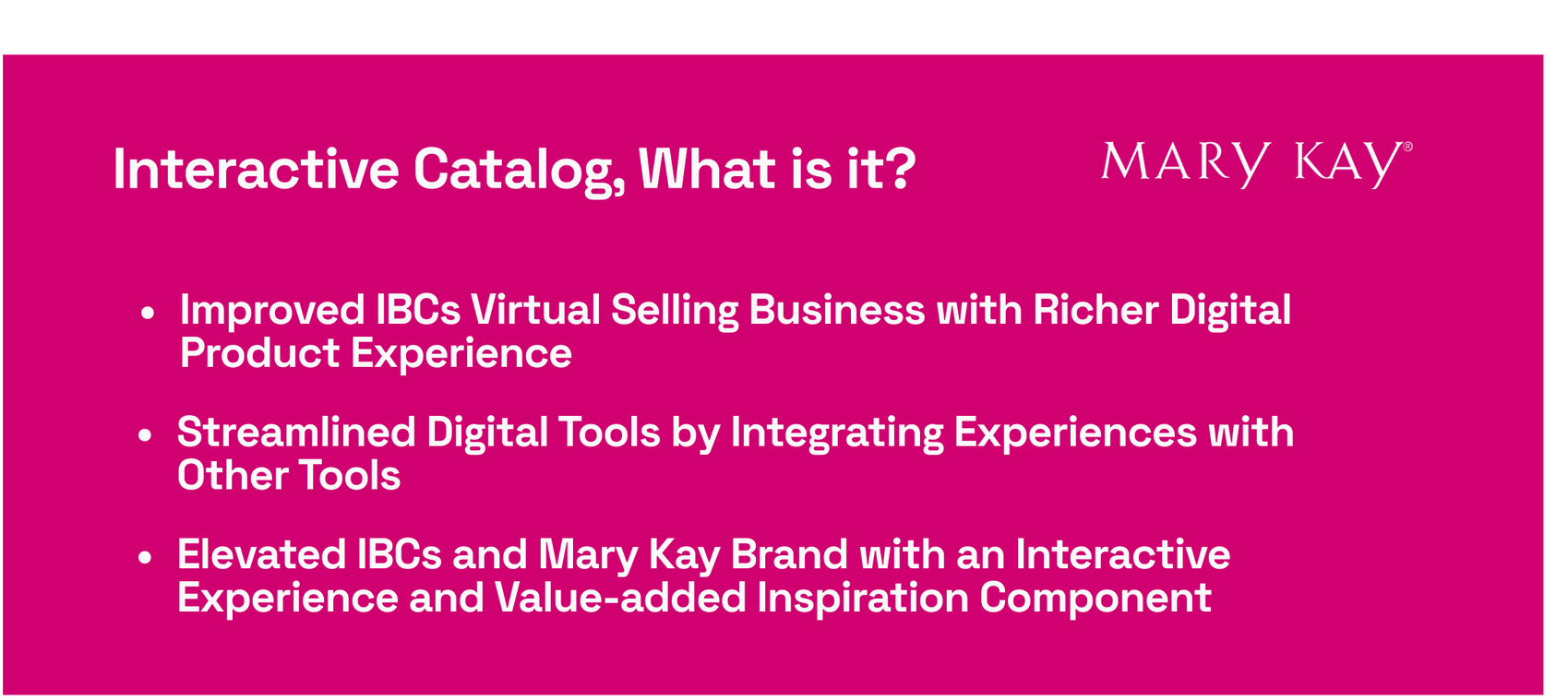 The iCatalog was launched in November 2021 across 25 markets. For its creation, Mary Kay worked closely with vendor-partner SheMedia to efficiently leverage Honeycomb for all its digital platforms and brand elements. As Mary Kay's principal design system built on Frontify, Honeycomb is divided into 7 sections and serves as a resource for developers and designers helping them ensure brand consistency while reducing technical and design debt over time. Such efficiency gains are only set to continue in the future as Mary Kay plans to leverage the full extent of Frontify's capabilities by enabling its front-end developers, UX designers, and graphic designers to leverage its content fully as part of the planned global redesign of its corporate website.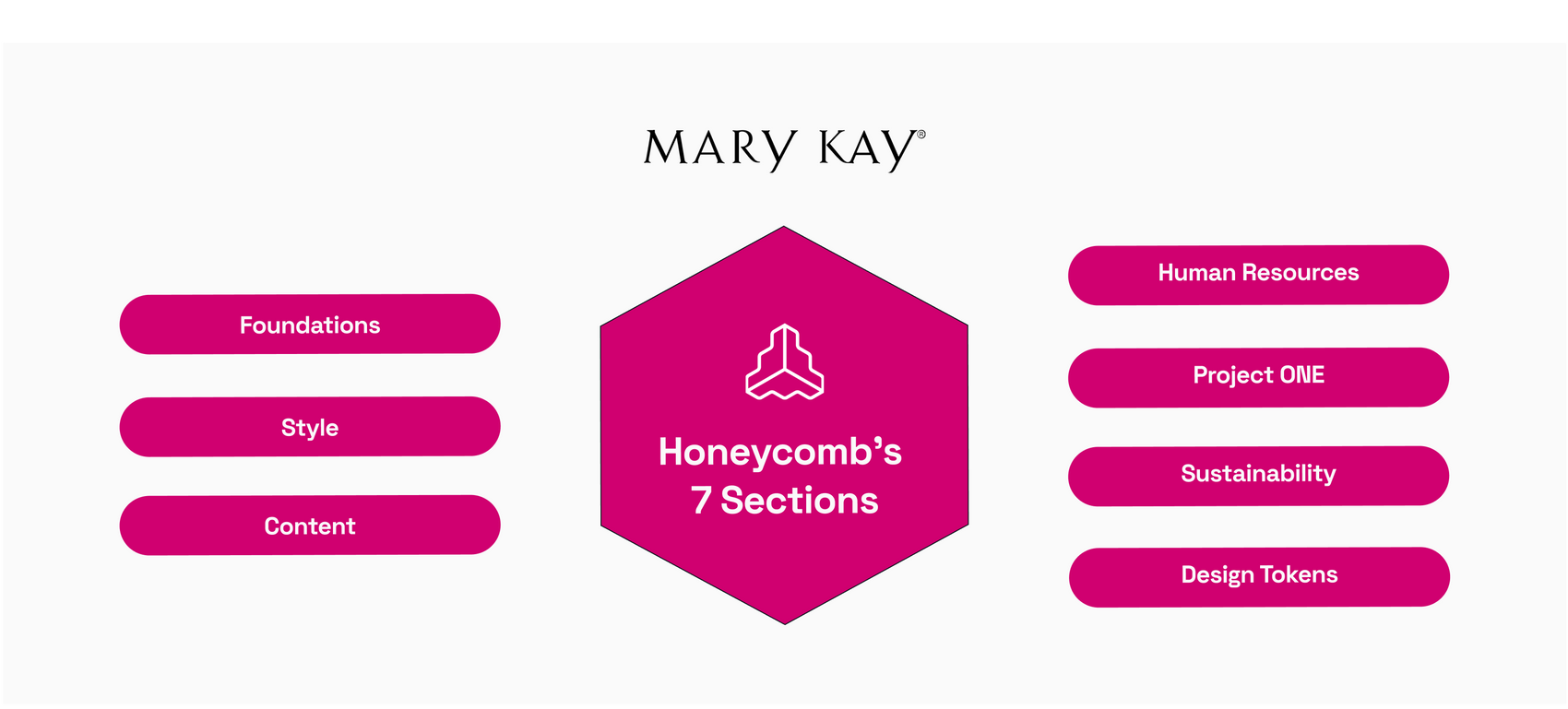 In many ways, Mary Kay is only just getting started with the global implementation of the platform. Highly anticipated is the potential for 2022 and beyond, where the platform becomes a true all-in-one hub. Even for the less tech-savvy partners, non-designers, and non-developers out there who might not see the impact of the design system at first glance, the proof is in the barrier-free access to business and brand-critical information. By removing barriers with SSO and an intuitive UI for ease of use, Frontify will lead to increased brand engagement and sustainable adoption across the organization.

As Honeycomb continues to evolve, Mary Kay will continue strengthening the impact on brand and involvement of its growing user base worldwide – a journey we're thrilled to be a part of.