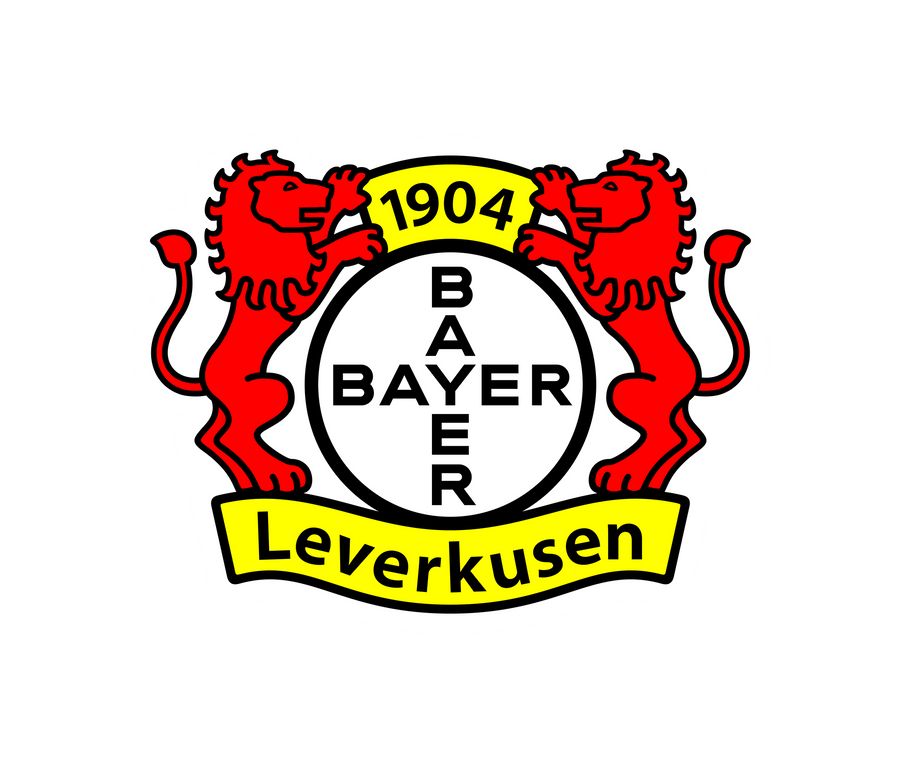 One Club, One Family, One Brand
Together with Harald Hartel, Head of Brand at Bayer 04 Leverkusen, we talk about the role of a brand in society. We focus in particular on Bayer 04 and what it means for Harald and his team to represent a strong brand in world football. We discuss the need for a centralized brand portal – with both internal and external stakeholders and partners – that ensures that all touchpoints across Bayer 04 Leverkusen's much-loved brand are managed with efficiency and consistency.
Bayer 04 Leverkusen uses Frontify since 2021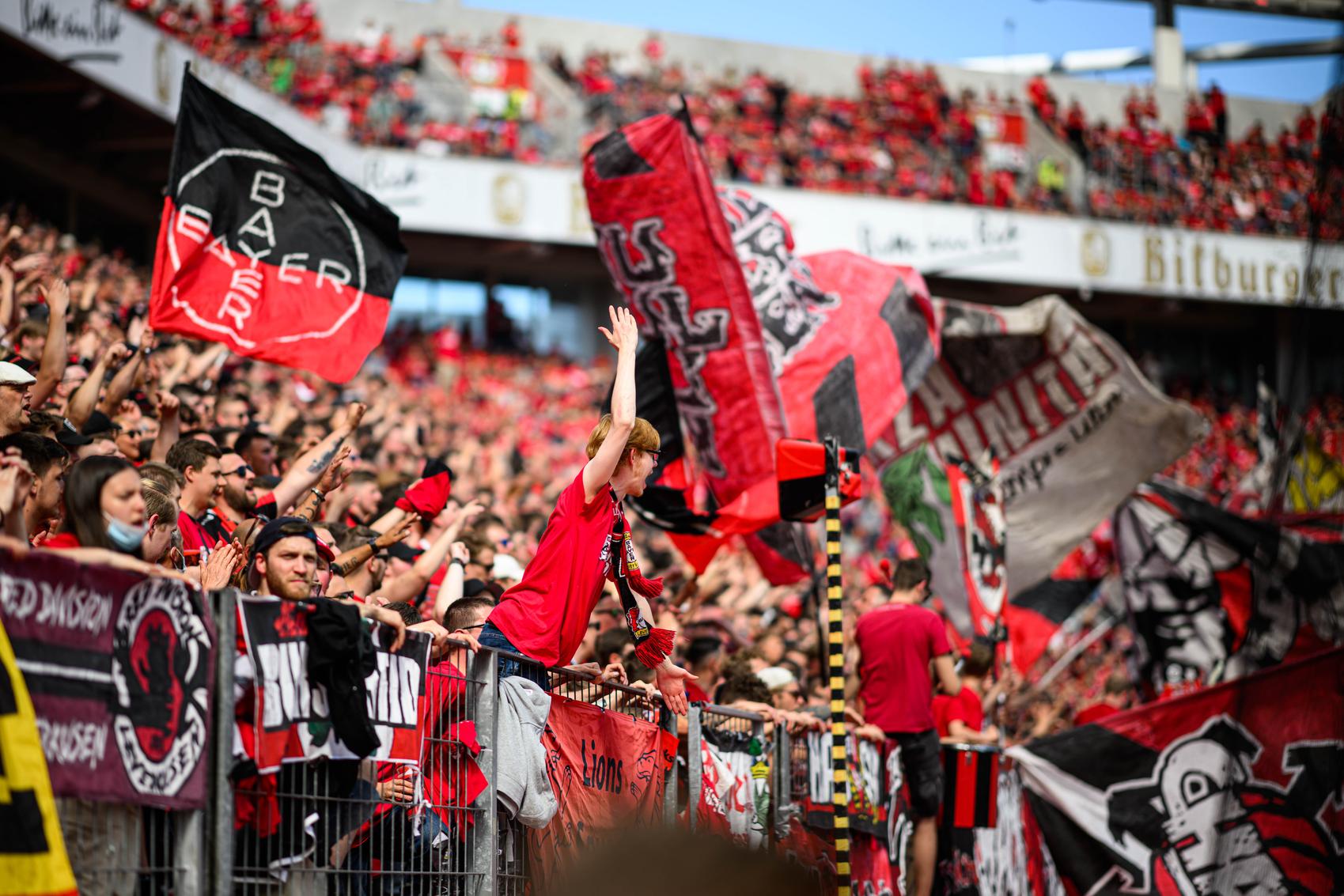 So, Harald, how long have you been responsible for brand at Bayer 04 Leverkusen - and why did you choose Bayer 04?
I have been working for Bayer 04 Leverkusen in the area of brand communication since 2002 and am currently responsible for the Bayer 04 brand. However, I did start there with a certain background, as I had already worked in sports advertising at Bayer AG since 1994 and was responsible, among other things, for the implementation of Bayer AG's jersey advertising partnerships with Bayer 04 (e.g. Talcid, Alka-Seltzer, Aspirin). So I knew many of the contact persons, which was of course an advantage. My interest in the Bayer 04 brand developed particularly in the context of my work at Bayer AG. At some point, I realised that good sponsorship from partners is only possible if there is a strong club brand behind it. So at that time, I was already helping shape new brand measures at the club.
What are the special features for a club like Bayer 04 when it comes to building a successful brand?
Bayer 04 is simply special. We know that there are only a few clubs in the world that are a classic "working" club, that have the name of their owner/partner in their name or logo and whose connection goes way back to the founding of the club. It is important to know that in the early days, it was employees of the Bayer Group who wanted to start a club which was supported by Bayer. For this reason, we convey this connection through the term "Werkself", which is deeply rooted in our DNA. We are very proud of this tradition and it makes us unique. And by the way - for all the discussion about traditional clubs - Bayer 04 has just managed to qualify for the Champions League for the 13th time in its history. And it has been playing in international competitions for many years and has been in the Bundesliga without interruption since 1979.
What are the daily challenges you see around managing the brand - both internally and externally?
It is essential that we are always aware of who we are, where we come from and where we are going as a club. Only then, can we align ourselves, define our attitude and coordinate our actions. From an internal perspective, it is important that our employees are trained on the topic of brand so that everyone is aware at all times of what our behaviour can achieve in public, as football has a high public profile. Externally, we must always question ourselves. How do our actions pay off for the brand, be it through the behaviour of a law enforcement officer on match day or through statements made by employees in public. Every action is a piece of the puzzle that influences the overall image of Bayer 04. It is therefore key for us in our brand work to have permanent communication with all Bayer 04 employees and to sensitize them to the brand. The basic understanding is important as brand is much more than just club colours and logo.
What does this mean for Bayer 04? How does this constant need by fans to consume content at anytime and everywhere show itself and which formats are particularly successful?
Communication mediums have changed significantly in recent years. Bayer 04 has been aware of the power of social networks in communication since a very early stage and built up structures in its communications to place topics independently. Bayer 04 now has more than 8 million subscribers and followers on its 12 social media channels, making it one of the top 3 club in Germany. Internationally, our brand has great appeal and transcends national borders in its communication. Bayer 04 now communicates in four languages. Be it a short social media post to a fully-fledged high-quality produced Kai Havertz documentary, the spectrum is very broad.
Surely this also means that you work with an increasingly large number of partners and external agencies? What form does this cooperation take?
In our brand work, it is important for us that we maintain good contact and that the agencies that work with Bayer 04 are as well prepared as possible and understand the special nature of Bayer 04. That's why we regularly exchange a lot of information with our communication colleagues, who in turn communicate it with their partners across countries/continents. The better we know their requirements, the better we can support them so that they can help themselves from a brand perspective. It is important for us that the brand work is adapted internationally for each case. In particular, this means that we are on board or involved in the topic from an early stage for special measures, such as a planned team trip to Mexico.
How do you ensure that all employees, partners or even players carry the Bayer Leverkusen brand outwards 100% as consistently as possible - be it on the field, across digital channels or in other places?
The permanent exchange within the club is important. We consciously try to encourage this over and over by always asking ourselves what we want to achieve as a club, what brand imprint we want to leave behind via certain measures, and this at across every single Bayer 04 touchpoint. In daily practice, this means that we might talk with colleagues from human resources about the wording of job advertisements, how we talk with our colleagues in facility management, what our e-sports lounge should look like, or how we produce an explanatory video for e-tickets around our ticketing. Brand management is now a lot more about content statements and not just about the paint job. Gone are the days of the "logo police".
What was the big goal you pursued with the introduction of Frontify?
As a first step, it was important for us to be able to centralize all the brand and corporate design material into one platform. Definitions of our logo, colour definitions, templates, we initially wanted to consolidate everything that was already there. Then, we looked at where we had to reprocess existing content in order to make it accessible. Currently, we are working actively on identifying blind spots, i.e. what still needs to be done, what's missing. In parallel, we are structuring all content to make sure we present it in the best way possible. In doing so, we are orientating ourselves optimally for branded companies or companies from the entertainment industry. It is crucial to remember that brand management in sport can still be further developed. Our goal is to be able to provide the right tools for all questions concerning our brand, both internally and externally.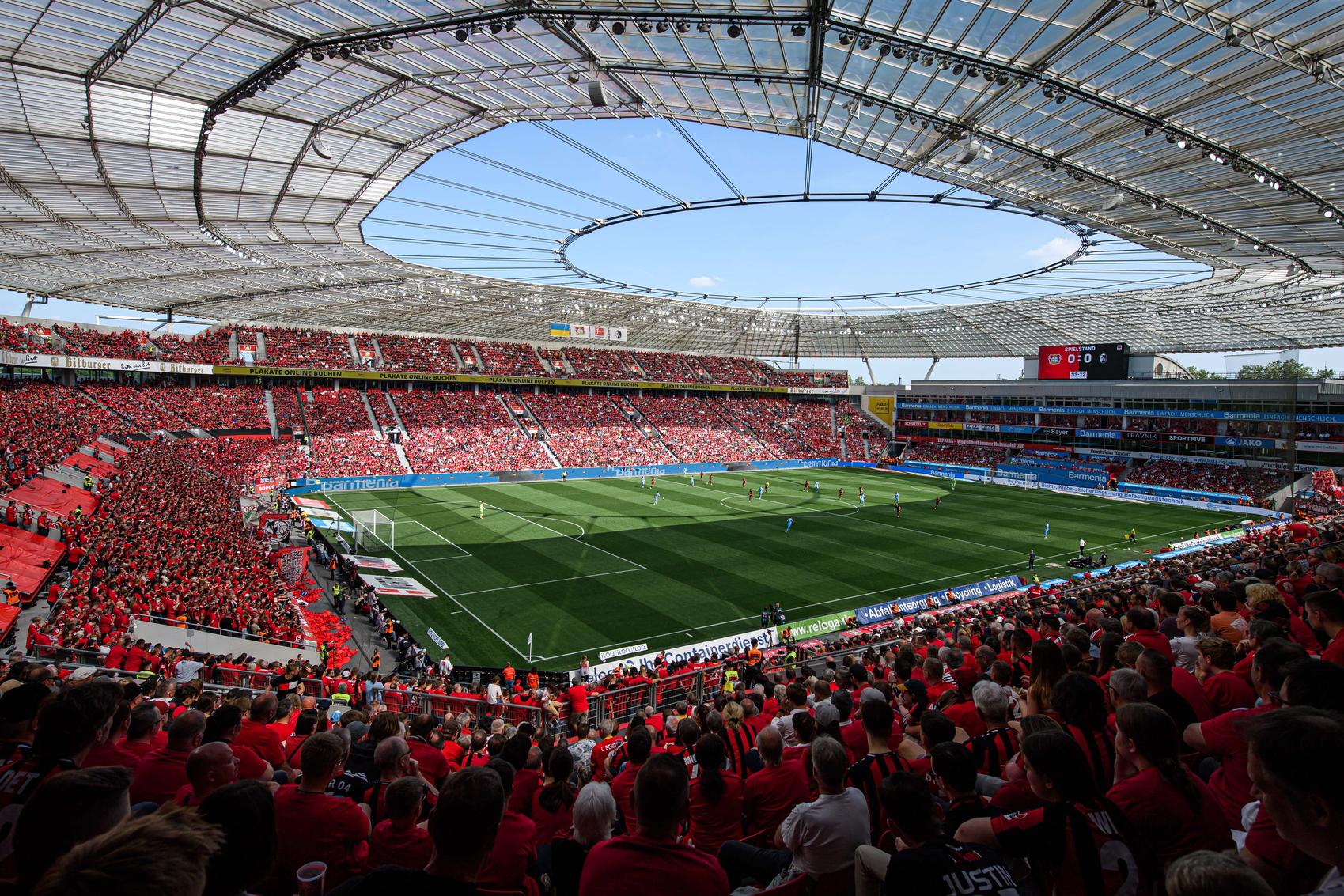 How has Frontify helped you overcome your challenges and who works mostly with the platform?
Using the Frontify platform is very intuitive, both from an admin and user perspective. Content is integrated very quickly and can be presented clearly. Texts, image examples, downloads, essentially all elements can be presented in a structured way and connected with links to other topics. It also helps us that we can have the flexibility of having several people working as admins or that our lead agency can incorporate topics by itself. This takes a lot of pressure off us in our day-to-day business. As users, we have a wide variety of personalities from cartoonists who need to download, Brian the Lion, our mascot to design a book, to international agencies that need to familiarise themselves with Bayer 04, to merchandising suppliers who download templates to be able to design fan articles on their own. We are experiencing more and more how broad the requirements are and how well we can map out our CD on Frontify. In other words, we create solutions.
Which Frontify functions have become indispensable?
It definitely has to be the fast admission of users to our platform. Before, we had to search for templates and descriptive PDFs. Today, a short accreditation suffices. This is very helpful, especially in sport where pace is part of daily business.
What current (brand) projects are you working on in your team and what are you looking forward to the most?
We are currently working very intensively on the topic of motion branding and the question of how we integrate our brand in moving image content. This is a very exciting topic because, depending on the target group, channel and content, the playing field is very large. Which is why our video people need access to a good toolset to be able to work quickly and effectively. In the near future, we also want to tackle the topic of sound branding. We are always looking forward to topics for which we do not have an ad hoc solution in place yet and for which we can create a new, exemplary piece of the puzzle which will expand on our brand image.
And last but not least: Is there a vision for the future of the Bayer Leverkusen brand?
For once, I do not want to answer this question from a brand perspective, but - if I may - personally as a sports and football fan. One goal in the near future must be a title. In sport, not everything can be planned, but a title would of course be our (and my) biggest wish. Incidentally, this can often help solve some brand challenges.

Harald Hartel
Head of Brand