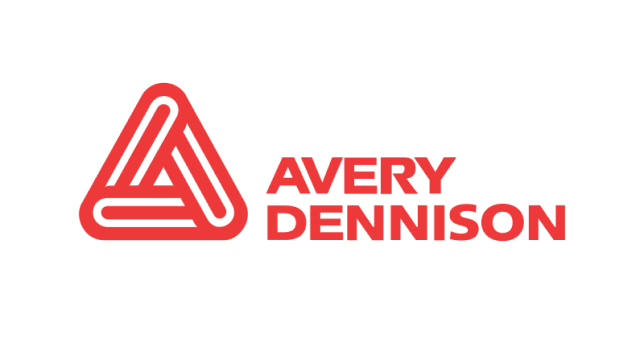 Creating New Possibilities for Its Brand
Avery Dennison is a leading materials science company specializing in the design and manufacture of a wide variety of labeling and functional materials. Avery Dennison delivers bold insights, innovative products and intelligent solutions in nearly every major industry across the globe. Innovation is in the company's DNA and is the foundation of its brand. With Frontify, Avery Dennison is able to future-proof brand management with a digital-first, all-in-one solution.
Avery Dennison uses Frontify since 2020
Brand Guidelines
Digital Asset Management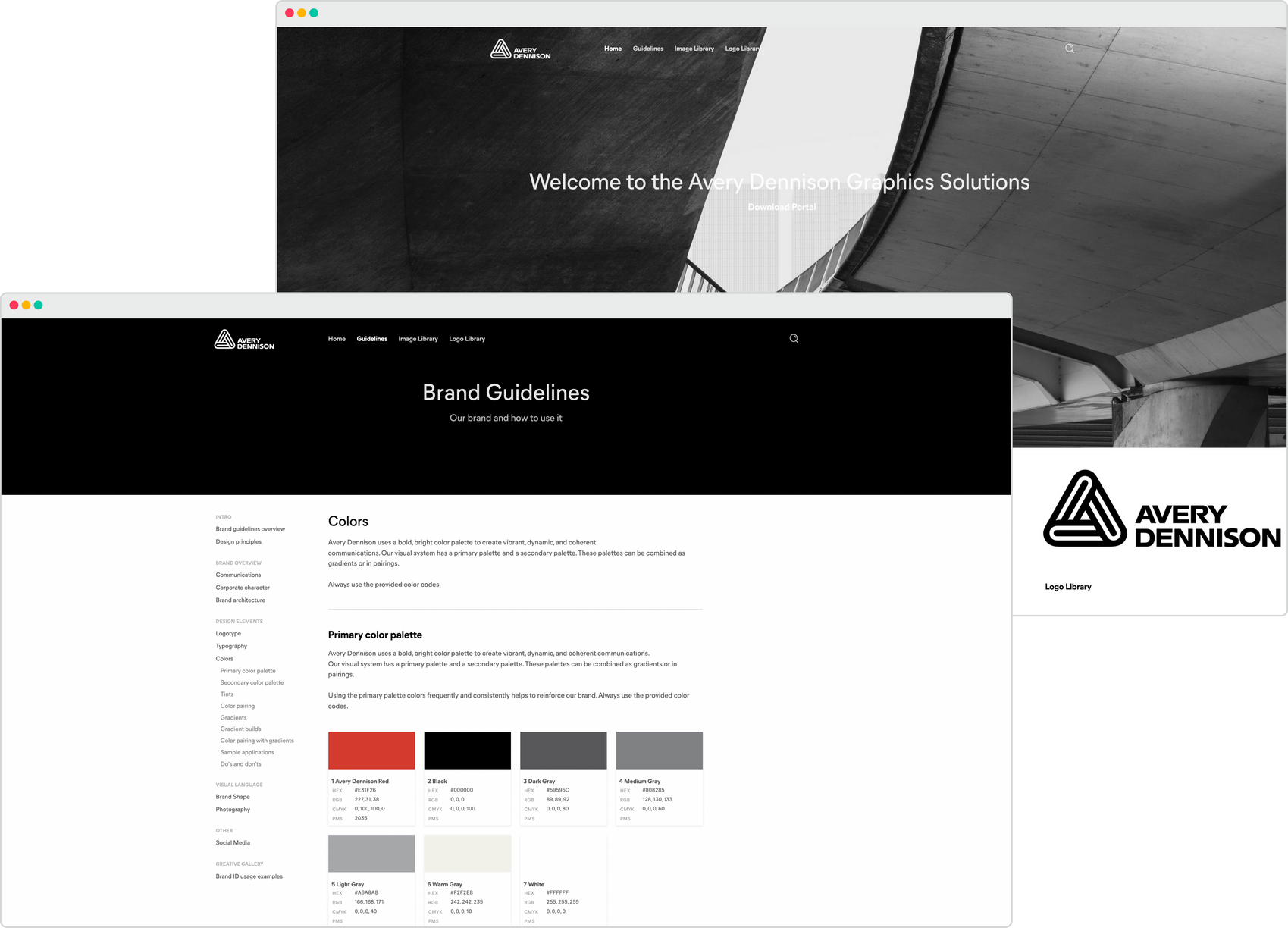 In 2019, Avery Dennison soft-launched a brand refresh. But a successful roll-out required more than just desktop folders and disparate cloud platforms. To seamlessly shift the brand identity and maintain consistency long-term, Avery Dennison needed a user-friendly, centralized system to distribute creative assets and brand guidelines globally. So, the company spent long hours searching for a brand management solution that could unify their teams around the world. After a thorough analysis, Frontify stood out from the competition as the ideal solution for driving enterprise-wide adoption. With its robust user management features and targeting capabilities, Frontify has made it easy for Avery Dennison's creatives to share assets internally between global sales and marketing teams and externally with agency partners, customers, and distributors.
Before the implementation, assets were decentralized and hosted on several platforms, which made internal and external sharing difficult. As a result, creative managers were often burdened with urgent requests from colleagues who weren't able to locate brand assets. With Frontify, Avery Dennison has dramatically streamlined its workflows, centralized assets and brand guidelines, and achieved high user adoption. Now, the organization has a solid brand management foundation, which empowers a broad user base to produce cohesive, on-brand communications that amplify Avery Dennison's powerful new brand identity.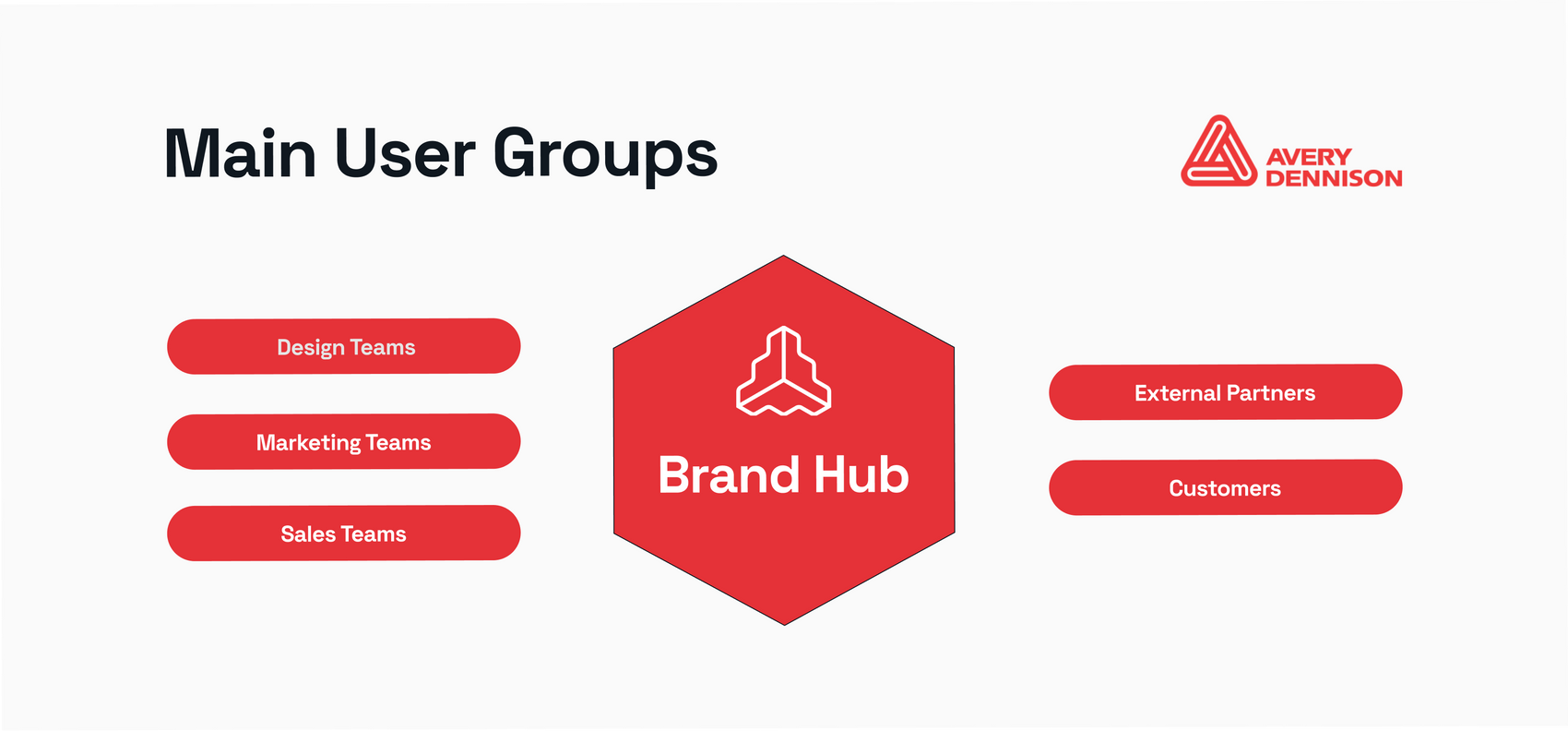 With an overarching strategic goal to build a self-service brand management system, Avery Dennison's primary use case is providing real-time access to brand assets and usage guidelines across an extensive network of agency partners, customers, and distributors – all of whom play a critical role in design and marketing operations for Avery Dennison. This process has been optimized by Frontify and as a result, usage and engagement levels have exceeded initial expectations. A steady influx of additional users and uploaded assets is expected to continue as well.
Frontify's easy-to-use asset tagging tools have also been essential in collectively managing access to a growing number of brand assets. Responsive online support teams and customer success managers can consistently provide assistance and expertise to internal admins. And plans for utilizing the platform to house Avery Dennison's complete design system are already in discussion.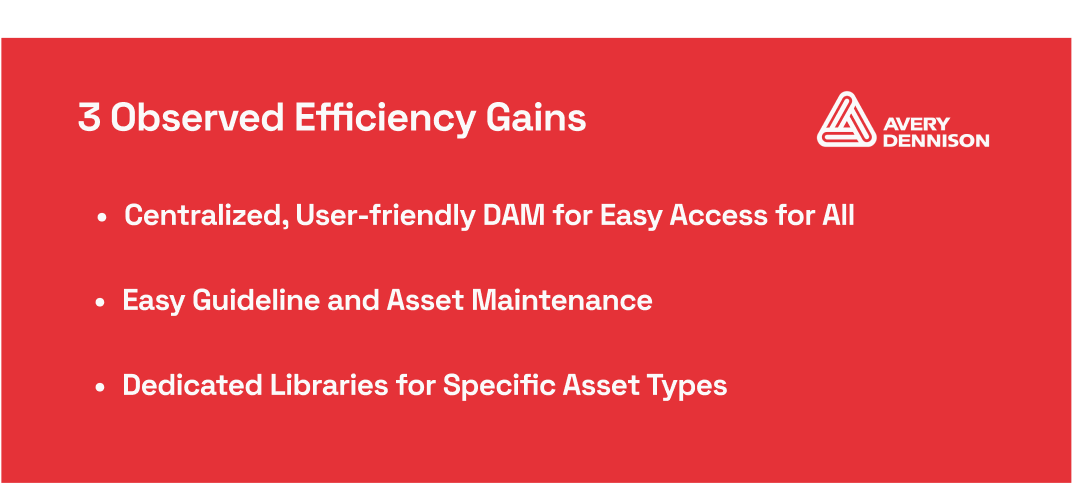 Frontify is proud to accompany Avery Dennison along its brand journey and support the company in its quest of enterprise-wide brand adoption and elevated design and communications, globally.