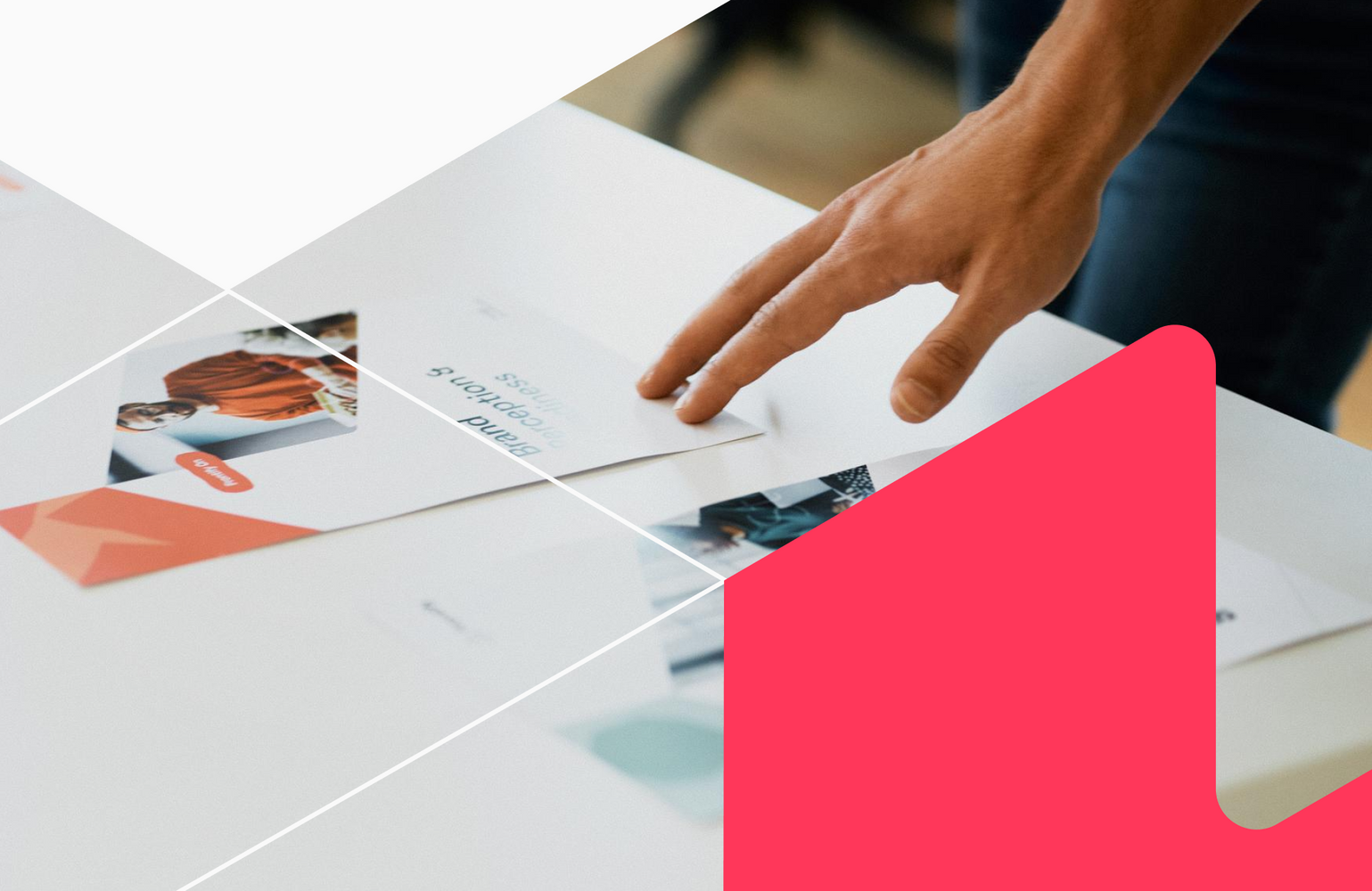 What is Brand Governance & Enablement (How Do You Master It?)
The way we govern our brands needs to change. It's time to say goodbye to control and hello to employee enablement. Here's why and how to do it.
Before digital channels became the primary avenue for marketing, sales, and customer support to connect with customers, it was pretty easy to "control" brand consistency. Companies hired a brand manager to exercise top-down control over projects, and every customer-facing campaign, product, and communication received their stamp of approval before going out the door.
But there's a major flaw to this approach – it simply isn't scalable in today's world. With the continual emergence of new brand touchpoints and customer preferences following "flash in the pan" trends, businesses need to publish more content - and faster - to keep their brand "in vogue."
As workload increases, brand managers spend their days either picking which campaigns to review or creating backlogs. Teams are left waiting in the queue or are forced to take shortcuts to complete and publish their projects on time.
It's clear we need to make some changes. We can't govern our brands with an iron fist anymore. We need to embrace employee enablement.
What is Brand Governance?
Before we dive into employee enablement, let's unpack the "what" and "how" of brand governance in general.
Brand governance encompasses all the efforts made by a business or organization to control the presentation and use of its brand in both internal and public spaces. Often, this includes brand guidelines, brand asset control, and approval workflows that ensure all projects reflect the desired brand identity.
There are different approaches to brand governance that are worth noting here. The first is the traditional "iron fist" method (to which we hinted at earlier) that requires a brand manager to act as the sole guardian of the brand identity, setting and enforcing brand rules across every department and team. Historically, brands have used this approach to ensure that every project – large and small – would be personally reviewed by a brand manager before it was published. And thus, they would be able to ensure consistency in every corner of their organization.
The second method, which might be considered a "lean" approach to brand governance, flips this belief on its head. Under this paradigm, the entire organization shares the burden of ensuring brand consistency, not just the brand manager. Little to no top-down control is needed because every employee and team is invested in the brand identity and actively works to maintain it as they create innovative products and campaigns. When done right, the brand is better for it.
While the "lean" approach is often associated with small, hip startups, it also holds a lot of potential for larger, more established companies. Here's why.
Why "Iron Fist" Brand Governance Doesn't Work
The reality is, the old approach to brand governance wasn't as effective as most businesses seemed to think it was. Besides leaving brand managers feeling stressed and burnt out, it didn't eliminate "off-brand" collateral and campaigns.
In some cases, the branding mistakes were accidental, as teams mistook outdated assets and information for the most current versions. Other times, employees intentionally created content that fit their idea of the brand rather than the actual branding, because they weren't given any guidelines to follow.
In fact, a recent survey found that when employees are disconnected from their brands (i.e., not given brand guardianship), 67% make up for it by creating their own set of brand guidelines and using those guidelines to inform messaging, design, and asset use.
At the same time, teams were often stuck dealing with inefficient workflows, as projects had to travel through the brand manager bottleneck (sometimes multiple times) before they could be approved and published. And the larger the organization was, the bigger the backlog and the slower the process.
Why Lean Brand Governance is Best Practice Today
Arguably, making the switch to employee-driven brand governance isn't always an easy change to make. For some businesses, employee enablement requires a complete 180 from their previous approach to brand management.
But whether you need to simply update your existing brand governance practices or scrap everything and start over, this new form of brand management can yield powerful results for your business.
Besides enabling everyone in your organization to work on brand projects asynchronously (thus taking pressure off the brand manager to keep everyone perfectly on point), it can also lend itself to increased brand advocacy. Employees and external partners are likely to feel more connected to the brand and more excited to share it with the outside world – both on and off the clock.
Here's an example of what lean brand management might look like:
The brand manager hands off brand guardianship and governance to the teams in their organization and takes on an advisory role. In this new set up, the brand manager can spend their time answering questions, managing asset and brand guideline updates, and holding regular workshops to spark employee advocacy and strengthen brand knowledge.
Meanwhile, departments and teams can work on their own projects using the shared guidelines and assets. Designers might even use digital and print templates to enable marketing, sales, HR, customer support, and product development teams to work more autonomously, while maintaining a consistent look and feel in their ads, one pagers, labels, banners, landing pages, and more.
And team managers and department directors can lean on workflow solutions and collaboration spaces to map out projects, leave feedback, and approve deliverables before they land in front of a customer.
How to Achieve Brand Governance Excellence
Since the goal of this new governance strategy is to empower teams across your organization to shape your brand, you need to make sure you have the right digital solutions, processes, and resources available.
From a technology standpoint, you need solutions that allow you to standardize your organizational brand processes, increase efficiency, and keep everyone on the same page. Brand managers also need to set up a clear process for change management, create a proper training plan, and support team members as they adapt and learn to use the brand "correctly."
Below, we've included a 6-step guide to help you achieve brand governance excellence under this new paradigm. Take a look.
Step 1: Make Your Brand's Vision Public
Your teams can't help you build a powerful brand if they don't know what the brand should look and feel like. So naturally, you should start by sharing your brand guidelines – your visuals and voice – with employees across your organization.
If you've created a brand book that houses your color palette, typography, brand graphics, and image guidelines, send it out to every department. Your design team will be able to use it for custom design requests and everyone else (from marketing and sales to HR) will be able to modify ad, presentation, and one pager templates without veering off-brand.
It's also valuable to share your voice guidelines with your employees, as it can improve consistency in your company's communication. Sales and Customer Support teams will be better able to say the right things. Marketing and HR can convey the right messages in their campaigns and outreach. It will even help product managers and developers use the right tone when crafting UX copy and building customer-facing solutions.
However, if you want to make sure your teams are always on-brand, static brand guidelines aren't enough. Your teams need the most up-to-date information in real-time. That way, when changes are made to the guidelines and assets are updated or replaced, no one is left out of the loop.
With Frontify's Brand Guidelines, you can move all of your design and messaging rules to the cloud. You'll maintain editing rights, but everyone in your organization will have 24/7 access to the information. That means you won't have to send out a new PDF anytime a change is made, or worry about whether your teams are using the right assets.
Step 2: Communicate Constantly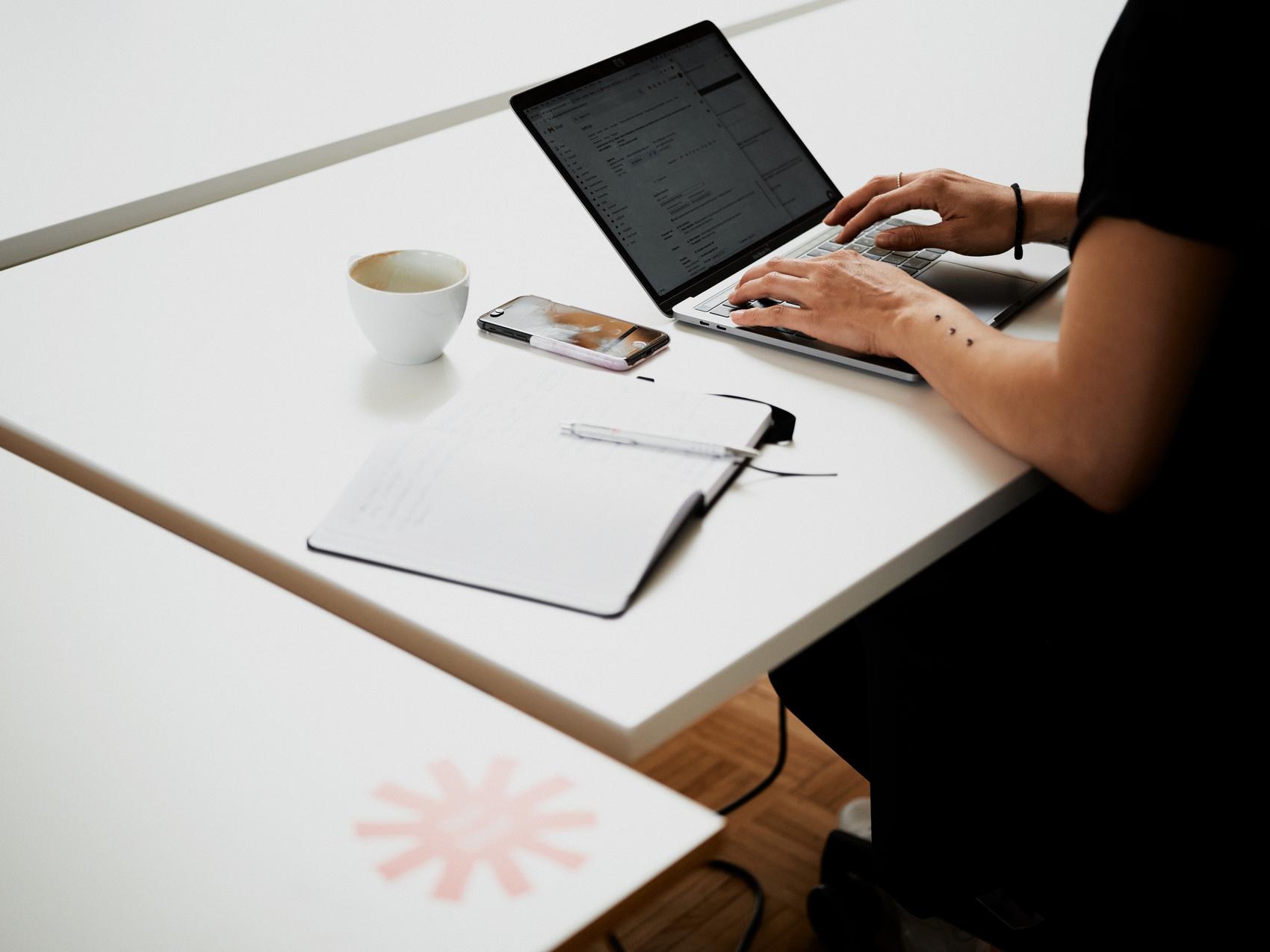 Brands are ever-evolving. Even if your core color palette and UVP don't change, your voice and stylistic choices can. So naturally, it's important that your teams be unified, as it can mean the difference between a successful pivot and a bunch of off-beat campaigns.
Take Coca-Cola for example. Their slogan, logo, and overall messaging have changed drastically over the past few decades. But they've been able to make these changes feel seamless because their employees were kept in the loop, and they made a unified shift from one version of their brand identity to another, each time.
Fortunately, communicating with your employees doesn't have to be complicated. It can be as simple as sending out a brand newsletter to update your employees as guidelines change. In fact, with Frontify's Brand Updates, you can create and send out branded newsletters easily. Frontify even allows you to customize your messaging by team and department, so you always say the right thing to the right people.
Step 3: Create a Centralized, Cloud-Based DAM
When your employees need assets, they need them now. They can't afford to wait hours or days for someone to send them the right logo or share approved images for certain campaigns. And you don't have the bandwidth to respond to every request that lands in your inbox, anyway. If you do, you'll never get to the projects that actually need your attention.
Unfortunately, if all of your brand assets are locked inside your desktop computer or stored in the marketing department's shared drive folder, neither one of you has a choice.
On the flip side, by storing all of your documents, logos, images, videos, collateral, and campaigns in a shared, cloud-based environment like Frontify's DAM, your employees can access everything they need on their own. You won't need to email back and forth or worry about publication mistakes. They'll have exactly what they need on-demand.
Step 4: Protect Sensitive Information
Even when you involve your entire organization in the brand building process, you don't want everyone to have access to everything. If they do, it puts your brand at risk. At all times, your brand guidelines should be shared solely on a need-to-know basis.
For example, if you work with freelancers or external agencies, you don't want them to view or download internal documents that aren't relevant to them. Graphic designers might need the HEX or RGB numbers for your color palette, but they don't need the details about your messaging. And if you're working with a copywriter or social media marketer, the opposite is true.
By setting up access controls to your brand guidelines and assets via Frontify's Access Rights, you can decide who has access to what and for how long. Not only does this simplify freelance and agency contracts, but it also makes offboarding easier, as you can simply revoke access as soon as employees wrap up their last day.
Step 5: Train People Regularly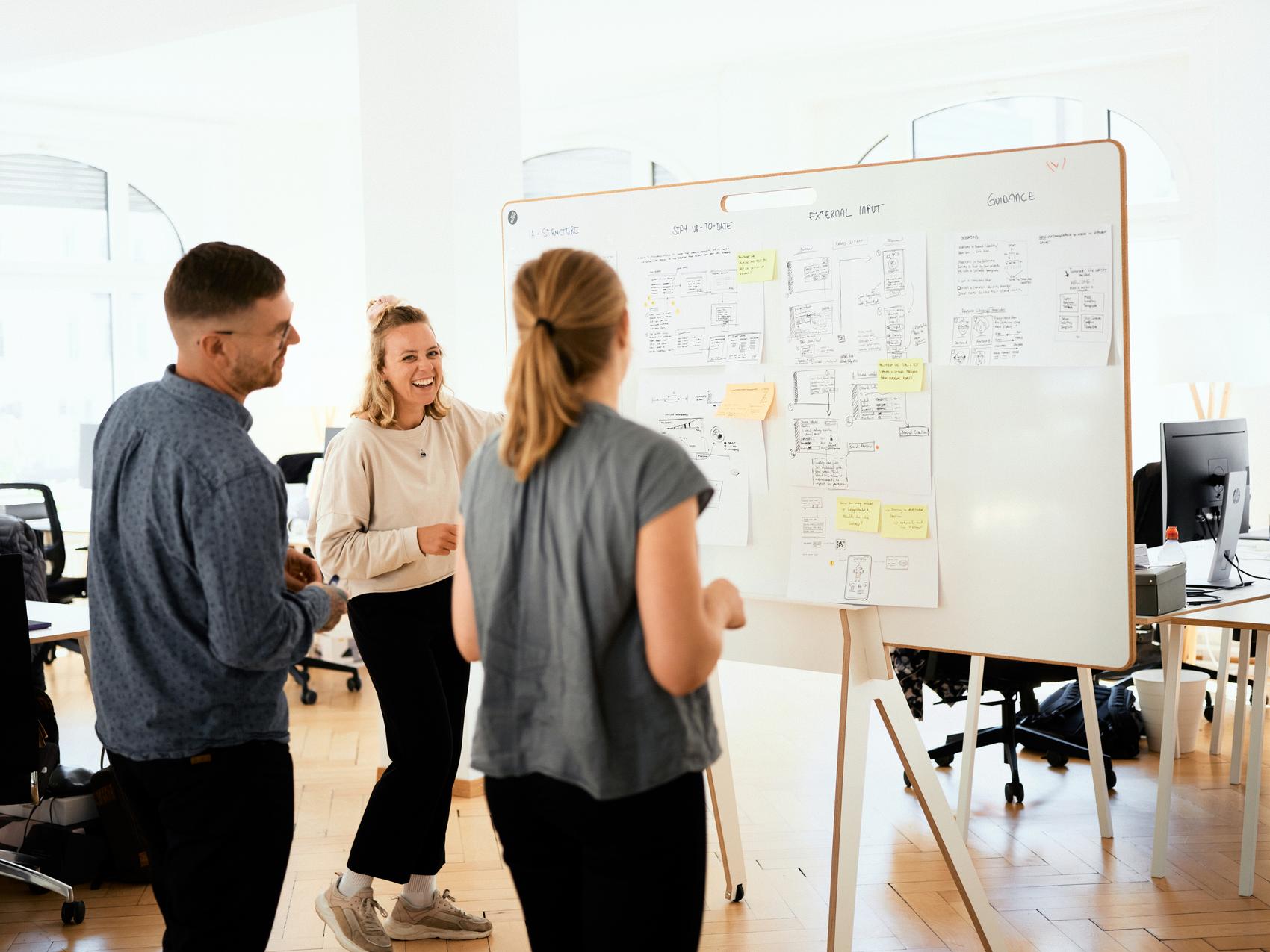 The more your employees know about branding and understand your brand specifically, the better able they are to keep their projects aligned with it. Thus, training your employees on the following is a critical piece of lean brand management strategy:
The value of your brand identity
How and when certain brand assets should be used
How to navigate your DAM of choice (i.e., where to find and how to download assets)
How to use your brand guidelines
The best ways to collaborate on cross-functional projects
How to get projects approved by managers
How managers should guide brand projects and correct mistakes within their own teams and departments (Frontify has a Feedback & Approval feature that can help with that)
And this is true no matter how many hundreds of employees you have or what your work environment looks like. As long as you regularly find time to hold branding workshops and coach your managers and employees through aspects of branding that are relevant to them, you, and they, will be well-equipped to build a memorable brand.
Step 6: Offer Help if Needed
Even the best-laid plans don't always go according to plan. Sometimes unexpected problems pop up and unanticipated questions have to be answered.
In these situations, it's best not to leave your employees and external partners to figure it out on their own. By encouraging them to reach out to you via Slack, email, intranet, or SMS, you can offer a vital layer of support to your organization's brand management efforts.
You can answer their questions directly or point them to the guidelines that will. You can even solve problems preemptively, by implementing solutions designed to clear up confusion, like Frontify's Workflows, collaboration spaces, approval processes, and more. With a variety of options available, you can rest assured you won't be stuck answering FAQs all day long.
Key Takeaways
While maintaining absolute control over your brand may feel more comfortable and safe, it isn't the best option if you want your brand to be the best it can be. You have to take a step back and give employees in every corner of your organization more responsibility in the brand building process.
Luckily, this doesn't have to be a painful adjustment. In fact, a lot of it can be done by simply adopting a brand management solution like Frontify. From organizing your brand guidelines and assets to communicating and collaborating cross-departmentally, the tools you need for lean brand governance are right here.
Hayley Campbell
Branding Expert & Content Writer