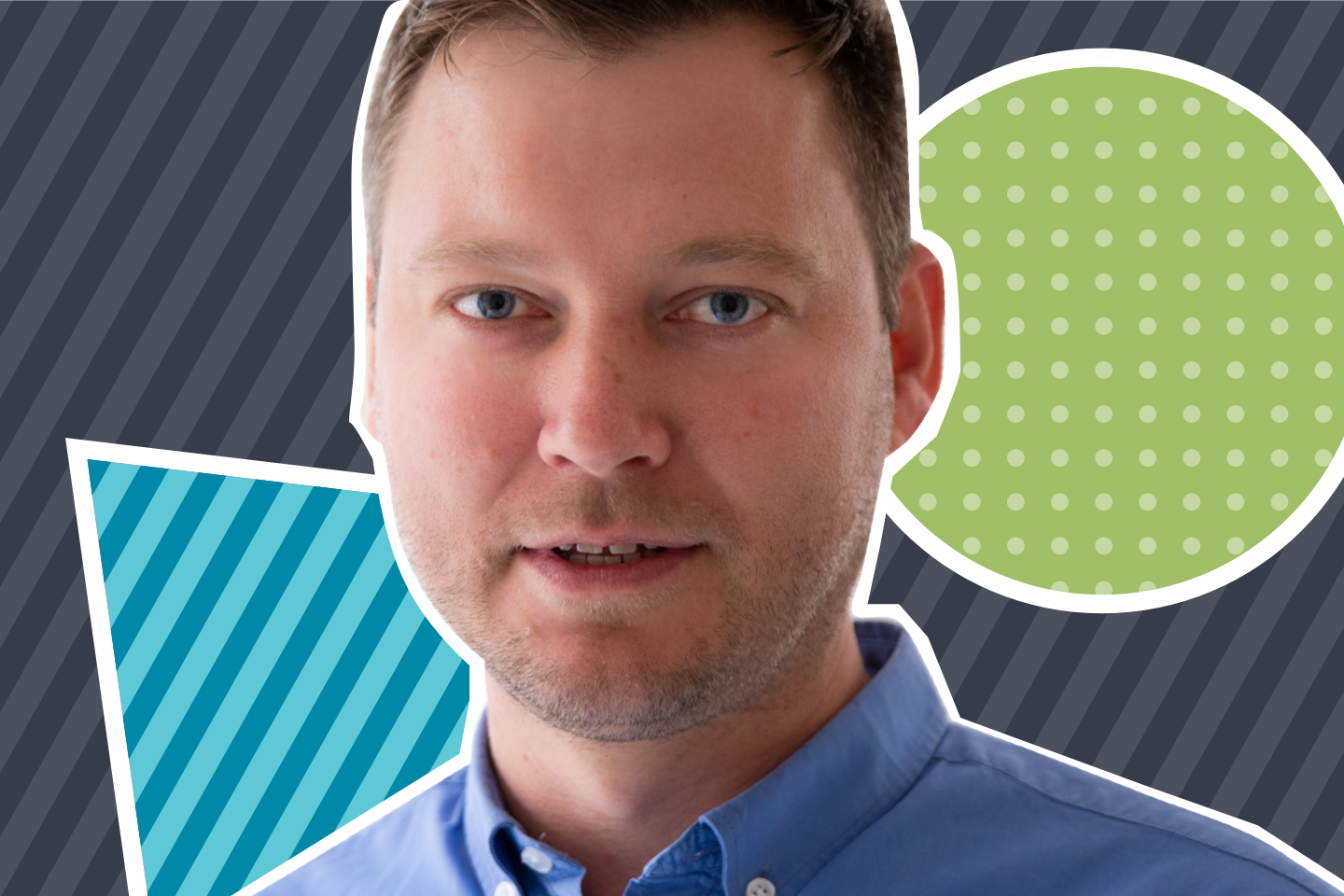 How Frontify Uses Its Own Brand Management Capabilities
We caught up with Willem Haen, Brand Director at Frontify, to talk about how we use the Frontify asset capabilities to provide cross-team enablement with a central system.
Our assets libraries allow different teams at Frontify to communicate and produce content, autonomously, regardless of their individual tool ecosystem, installed applications, or skill set.
Brand, Marketing, Design, Sales and HR. All teams need different assets to succeed in their jobs. Having an up-to-date and well-organized digital asset repository is key – but it's just the start. Here's how our own teams make use of the Frontify DAM, which incorporates dedicated spaces for documents, images, icons, logos, templates, and much more.
We caught up with Willem Haen, Brand Director at Frontify, to talk about how we use the Frontify asset capabilities to provide cross-team enablement with a central system. Our different teams use Frontify for many different benefits and use cases. Our assets libraries allow different teams at Frontify to communicate and produce content, autonomously, regardless of their individual tool ecosystem, installed applications, or skill set.
Let's dive a little deeper into our conversation with Willem, to see how their operations look like.
First off, tell us a little bit about yourself.
I'm Willem. I'm the Brand Director at Frontify – managing the brand management brand, so to say. And of course, I'm a happy user of our own product, eager to contribute to make it even better.
How do you define success for your role as a Brand Director?
I consider my job successful when all people in the organization realize they are living the brand – every day. Ideally, this means each employee acknowledges the business potential of Brand Management and their role in it. Once people start realizing how important their behavior and activities are for the brand, it's just great for me to spot their commitment and enthusiasm.
A seemingly small occasion but a meaningful one to me has been the moment a colleague from our Legal Department approached me and asked how I think his team could shape their activities and materials in order to get them on-brand, too. It's great to see people considering even the less obvious customer experiences.
Can you tell me more about the specific use cases for Sales, Marketing, Design, HR, and any other team at Frontify?
Salespeople are "the ones at the front line," close to our customers. Often, they are the first ones to be in touch in person. I try to ensure that, at these crucial touchpoints, they all tell the same story. Our Document Library provides the slide decks – in different languages – to do so. Each salesperson can tailor specific elements to the customers' needs, by using illustrations or logos from the Media or Logo Libraries, respectively. Through Collections, they also have quick access to legal, security and other assets.
Marketing uses our Libraries intensively, every day. Not only does the team ensure everyone has access to the latest whitepapers in the Document Library at all times, it also uses key building blocks like photos, illustrations and videos to create material. Leaning on tags and metadata, our Media Library has excellent search and download functionality, so employees can quickly find the right asset and download the correct version of it. Obviously, within the team, collaboration is key, so our workflow, feedback and even prototyping features – just to name a few – are very valuable here.
Our libraries are also heavily used by our Product Design team. They have specific libraries such as UI patterns, and also share the Icon Library with other departments. For the latter, they enjoy the flexible download functionality which provides the correct size and color in just a few clicks.
Of course, storing and sharing assets is also useful for Human Resources. Our tool can be used for internal documentation and communication, and it's very easy to set up targets so employees can make content visible or invisible to different audiences. In our organization, for instance, we've set up an environment for practical and operational information that is only visible to employees. Our Brand Home, which is used for external communications, is accessible for everyone.
What is Brand Asset Management (BAM) and how does this relate to a DAM?
I'd say DAM is nothing but an archive, left rather useless without context. We don't think in files. We think in experiences. We start from the other end: Brand experiences live through touchpoints, which often include one or more assets. It's crucial to tell the same story throughout all materials and be efficient when creating these. This is how we manage assets.
Brand Asset Management is all about how assets are being used. Dedicated libraries are optimized for certain asset types in terms of structuring, collaborating, and applying. And it's not only about using the right assets. It's also about using the assets the right way. Our dynamic guidelines make sure everyone always knows how to use an asset.
For something simple like a web banner, all of these BAM features come together and ensure the final material is on-brand. Various items from different libraries feed into the material, and the creation process itself can go through several workflow stages, with an approval moment before publishing. You can even go a step further with our templating tool and set restrictions on which items can be taken into the design and how. And I shouldn't forget this: Brands evolve, and so do their assets. That's why our libraries have project functionalities, such as workflows, commenting, and approval. BAM is asset management in a brand management context.
What is the future of Digital Asset Management?
As brands speak to multiple senses, there's certainly more types of assets to explore. Not only visual building blocks but also audible ones will be important in brand materials such as videos. Text is a category of its own but can perfectly find its place in a library as well. I get excited when I think about the possibilities: Switching between different languages or even tonalities within text snippets, pushing text blocks into our Digital & Print Templates tool, and even – one day – doing an automated tone of (spoken) voice check on text.
Our platform is in the digital domain but we know all touchpoints aren't. Tangible products, event presentation setups, and more physical materials also shape a brand. We've started to address this need with our print-on-demand offering with Gelato but I'm sure there's more to explore.
I think Brand Asset Management will go a step further towards guiding the customer in the actual use of assets. We'll bring assets closer to – or even into – the applications, so the creation experience gets smoother and less mistake-sensitive.
Plus, I expect technology will guide us to smarter and more efficient ways to handle data. Automation will play an increasingly important role in Brand Management. For instance, imagine the system could take over certain brand governance activities. Brand professionals could then spend more time and effort on exploring and developing new ideas. In this scenario, humans and technology can work together to create even more valuable brands.
In a Nutshell
We love working with our own platform. It helps us...
Enable cross-functional teams from Brand to Marketing, and Design to Sales, HR, and beyond.
Adapt to an ever-changing need for on-brand materials.
Ensure brand consistency throughout all communications.
Discover our DAM. Get an Expert Call or read more about the vision of our Head of Product.
Johannes Waibel
Product Ambassador