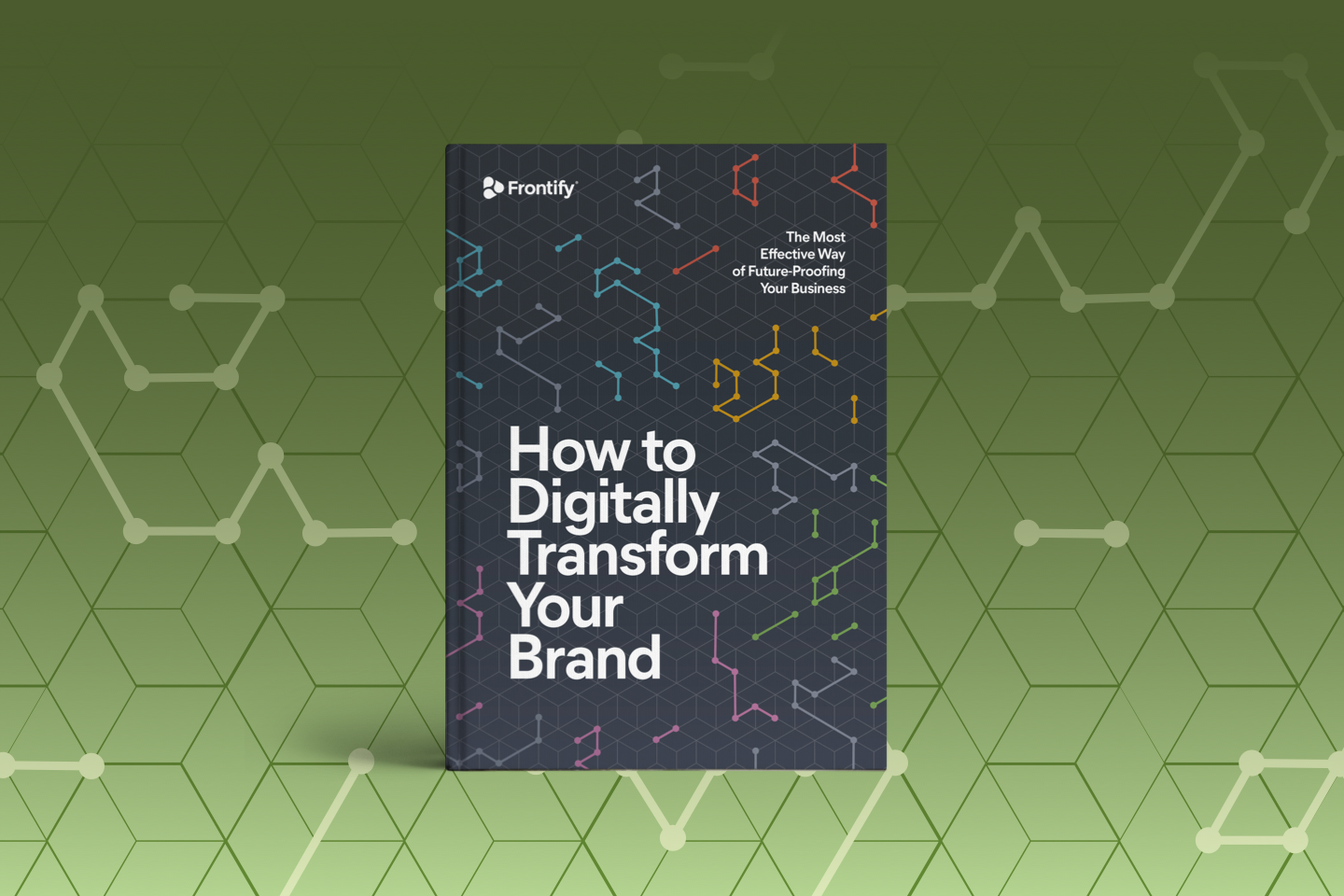 Digital Brand Guidelines: Enabling Organizations
The best brands are consistent. But maintaining consistency across dozens of digital channels can be really tough. Unless, of course, you have a shared set of brand guidelines.
Creating a digital brand comes with a unique set of challenges. Among them is the issue of getting everyone in and around your organization aligned on your branding.
And that's the case, whether you have to loop in satellite offices, touch base with remote employees and external partners, or just connect people across the building.
Luckily, there's a quick-and-easy way to get all your employees and stakeholders up to speed. All you have to do is digitize your brand guidelines.
What Are Digital Brand Guidelines?
Believe it or not, the answer to this is incredibly simple – like ridiculously so.
Digital brand guidelines are just a digital version of your brand guidelines. That's it. Nothing about the content is different. They aren't more detailed or more in depth (assuming that you've been thorough with your current brand guidelines, of course). They're just a copy of a previously physical asset that lives in the cloud and is accessible to everyone in your organization, on-demand.
However, being in the cloud, digital brand guidelines are easily editable, which means they're always up-to-date – unlike PDFs that have to be replaced across the entire organization anytime a tiny change is made to the document. And they function as a single, centralized source of truth, which means you don't have to deal with version confusion, folder chaos, and endless email requests.
As a result, you can use them, that guy over in marketing can use them, and the entire product development team can use them. In fact, your entire organization can access and use these guidelines to inform the work they do. They just need an internet connection and the right password.
Why Do You Need Digital Brand Guidelines?
There are quite a few reasons to invest in creating digital brand guidelines. We'll break down just a few for you, here.
1. Better Brand Ambassadors
To be good brand ambassadors, your employees need to know your brand like the back of their hands. Not just because it will help them know how to post on social media, either. The better they understand your brand and what it stands for, the more able they are to speak about the brand values they believe in, rave about your initiatives, and promote your company culture.
And having access to the most current and accurate version of your brand guidelines makes this possible, because it helps them see your brand from the inside out. It provides them with clarity on your values, and deepens their respect for your mission. At the same time, it also shows them how to be "on-brand" brand ambassadors.
2. On-Brand Touchpoints
For a brand to have an identity, it needs to be consistent. But with so many employees working on your brand, it can be challenging to make sure every asset presents the same tone, style, and values. After all, everyone has a unique style, and we, as humans, are prone to putting our own spin on things.
But with a digital set of brand guidelines, you can drastically cut down on people taking too much creative license, by helping your employees understand what your brand should look and sound like. You can give your social media marketers a clear set of expectations for using images in their campaigns. You can give content writers information on your brand voice. And you can give graphic designers and web developers details on your brand's style, to guide their development of your website and apps.
In each case, the more clearly they understand your brand, the better able they are to represent it in their own work. And the better able they are to do this, the easier it will be for customers to recognize your brand in every digital space.
3. Create Consistent Brand Experience
Customers are actively looking for cohesive, consistent experiences, not one-off interactions. That means, you need to make sure that every digital asset, every interaction, and every campaign is on-brand.
Typically, this puts a lot of work on brand managers, who are responsible for maintaining the integrity of the brand. But it doesn't have to be. By making brand guidelines an easily accessible, single source of truth, you can turn some of that responsibility over to your employees.
For instance, they can take charge of verifying whether their projects match the desired branding, by regularly refreshing their memories on expectations for designs, fonts, messaging, and media.
This frees brand managers up to focus on their own projects and approve final projects, instead of managing each and every project from beginning to end. It also means that employees from every corner of the organization will be able to participate in creating a powerful brand experience.
4. Dynamic Guidelines
No one likes dealing with hundreds of emails a week asking for clarification on branding. And, frankly, no one has the time to deal with that, either. But when you rely on static brand guidelines – say in the form of a PDF or a physical brand book – this can quickly become your reality.
This isn't just because employees can misplace a physical brand document, though. When you use static guidelines, you also run into the issue of keeping everyone up to date on the latest changes and iterations of your brand assets.
For example, if you need to make a small edit to the sizing of your logo or adjust one of your brand colors by a single HEX number, you have to go in and edit the document, save it as a new PDF, and send it out to all of your employees again. And then, you have to cross your fingers and hope that everyone will get it and use it – instead of accidentally using the old file that you sent out just weeks earlier. Definitely not a great way to do things, even if you send the PDF to everyone's company email and post it in every team's Slack thread.
Alternatively, when you create a digital, cloud-based version of your brand guidelines, you design something dynamic. Having a dynamic document enabled you to make small edits to color schemes or messaging and automatically have it replace the old version. You also can keep all of your brand guidelines in one space, eliminating any likelihood that your employees will lose them. And you won't need to worry about letting your employees know that you've updated a specific detail, since it'll be in the exact same place that the previous version was.
How Do You Digitize Your Brand Guidelines?
When you think about it, there are really only two options to creating a set of digital brand guidelines: static, printable (but non-editable) documents or fluid, cloud-based brand books.
Let's break down each one here:
Static Digital Brand Guidelines
Probably the most well known example of a static digital brand guide is an online PDF file. Being saveable, shareable, and easy to store, PDFs are the go-to option for people wanting to create a document that can be read on any device, but not changed.
However, there are some drawbacks to using static digital brand guides. Namely, they can't be updated.That means, if changes need to be made, a new document has to be created (either using the old template or from scratch). As a result, you often end up with lots of confusion, as versions fill up folders, get lost, or get mistaken for other versions.
At the same time, PDFs also pose a risk – as they can be accidentally released to the general public, if an email is sent to the wrong person or a device is hacked.
Cloud-Based Digital Brand Guidelines
On the other hand, cloud-based digital brand guidelines – like those included in Frontify's brand management solution – resolve all of these issues, simply by providing an editable, shareable (via a link), fluid, digital space where companies can keep everything related to their brands.
Using Frontify, you can create color palettes. You can type in core messages like your mission, vision, and elevator pitch. You can showcase different approved versions of your logo. You can create a set of instructions for photography and videography. And so on. In line.
And once they're created, you can give everyone in your organization access to the guidelines through a designated online portal. Everything you add stays safe and secure in the cloud, where they can be recovered and used by your employees at any time of the day or night. You can also update them directly, which means you never have to send out another email with a brand related PDF attachment again.
Conclusion:
While getting people across your organization aligned on your branding can seem challenging, time-consuming, and tedious, it doesn't have to be. By using cloud-based digital brand guidelines, you can eliminate all of the headache and hassle and get everyone on the same page, effortlessly.
Hayley Campbell
Branding Expert & Content Writer
Oskar Duberg
Senior Brand Content Specialist