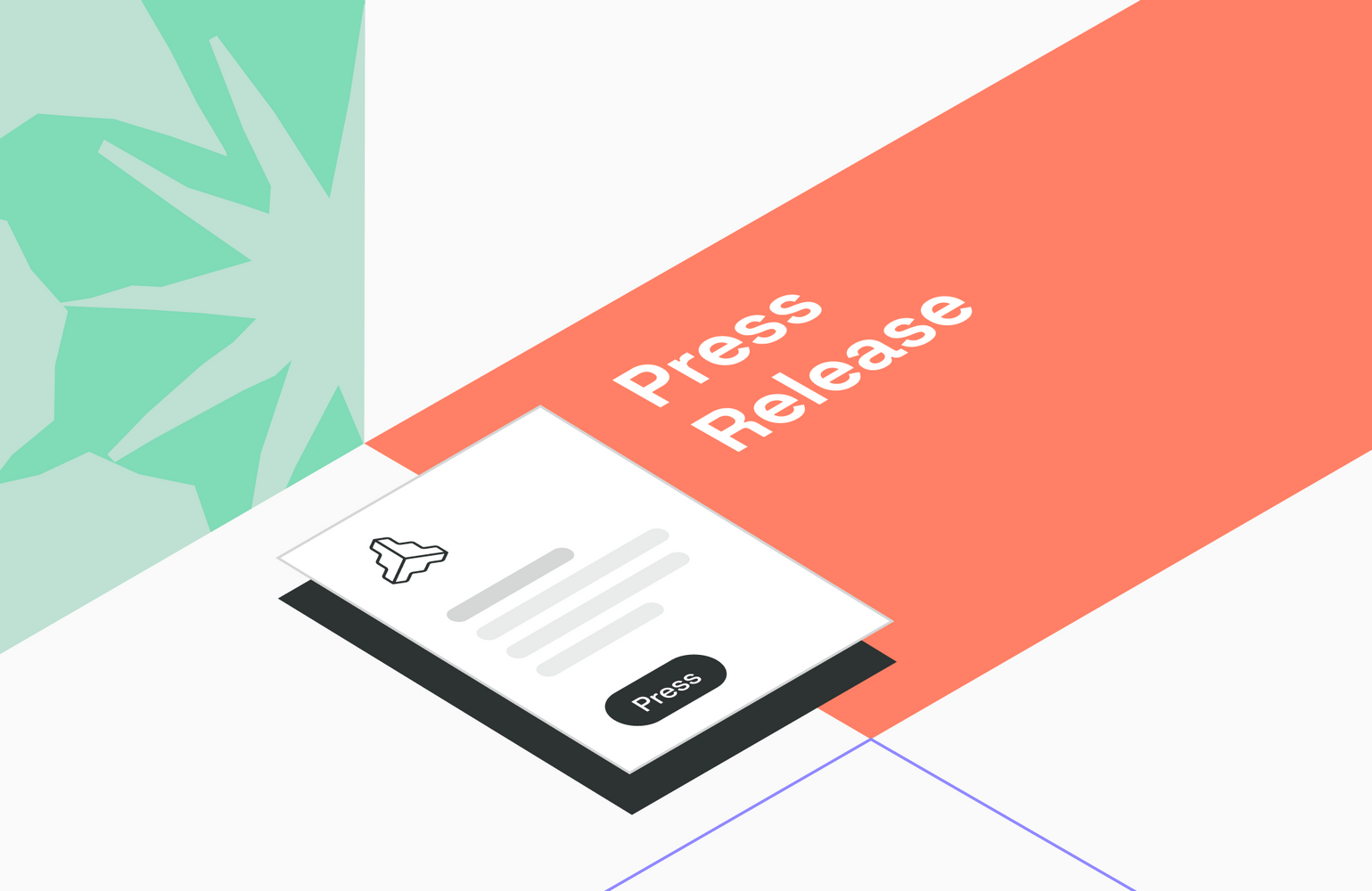 Brand Management Gets the Swiss Touch with Frontify US
The all-in-one brand management software company expands its global presence with a third location – first in the US – in New York City.
NEW YORK, NY, June 26, 2019 – The doors to the first American office of Frontify are officially open. The budding SaaS company has made great strides in recent months, including a significant round of funding to close out 2018, and a rebrand reveal in April, symbolically marking the shift from a lively startup to a serious industry competitor.
The user-friendly brand management software has been adopted by brands worldwide, with the American market proving to be one of Frontify's key drivers. Companies like Lufthansa, Allianz, Vodafone, and Deliveroo have signed on, and there's a huge opportunity to introduce Frontify to a new, captive audience. The choice for many businesses to work with the platform go beyond scalable solutions, but extend to the values, culture, and mindset of Frontify; unique to others in the space and the US in particular.
For CEO Andreas Fischler, it's the realization of company growth – taking Frontify to the next level. "We've been looking to set down roots in the United States for some time now, but we needed to do it right. That meant finding the best people, selecting the proper location, and continuing to foster a culture of dependability that we've nurtured for five-plus years. New York is a springboard for us to reach new brands and work alongside them to achieve their ambitions."
With headquarters in St. Gallen, Switzerland, and a sister office in Frankfurt, Germany, the move to set up shop in New York is part of a greater strategic initiative. The US is one of Frontify's primary markets; presence in the continent makes it easier to assist existing customers and foster new relationships as well. It opens the door to premium support for US time zones, and in-person meetings which seem increasingly rare in business dealings at large these days.
"Personal touchpoints are essential to Frontify maintaining its authenticity and Swissness. Our non-commission based sales team is a demonstration of this philosophy, with a focus on customer happiness and long-lasting relationships," said Johannes Waibel, Business Development and US Co-Lead. "For the sales team, this levels the playing field and incentivizes collaboration to ensure everyone involved has an equal stake. For customers, it means being matched with the right-fit products based on their needs, alongside exceptional service. The result is a win-win where it's never about the selling, but all about the delivery."
Seeing that team grow, not just in numbers but in merit, is a testament to the company's potential. The US team in Switzerland has been consistently exceeding the mark. Taking this to the next step, Frontify is expanding on a solid core, developed with people that honestly care and believe in what they do. The result is a special culmination of spirit and expertise that will no doubt take off with boots on the ground in the US.
Jaclyn Kalb is among the new faces of the New York office, managing the team and strategy in the role of US Co-Lead alongside Johannes. "Transparency and trust are two things that drove me to join Frontify. Not just from an internal perspective, but with how we treat our clients. We listen and take priority in understanding the landscape of branding in the United States, as a collaborative effort amongst our US and Swiss teams. By sharing knowledge and continuing the open conversations, we can ensure we're putting forward a product that supports the clients and is founded on a team effort."
In addition to a strong sales crew, customer success talents are securing a place in the new office as well, with recruiting plans to seek out marketing and accounts professionals in the coming months. Also in the works, a VIP launch event to introduce New York area businesses to Frontify's offerings and the local team.
Innovative product developments, feature updates, and brand management insights continue to separate Frontify from its competitors. With some exciting platform advancements on the horizon, there's even more to look forward to for American and global customers.
Contact
For more information, please contact jaclyn.kalb@frontify.com.
About Frontify
Frontify is a software-as-a-service company that helps businesses effectively manage their brands with a centralized online platform. Established in 2013, led by CTO Roger Dudler and CEO Andreas Fischler, Frontify has scaled to 90+ employees across three locations in St. Gallen, Switzerland, Frankfurt, Germany, and New York, USA. Along the way, it has signed up customers including Lufthansa, Allianz, Vodafone, and Deliveroo.