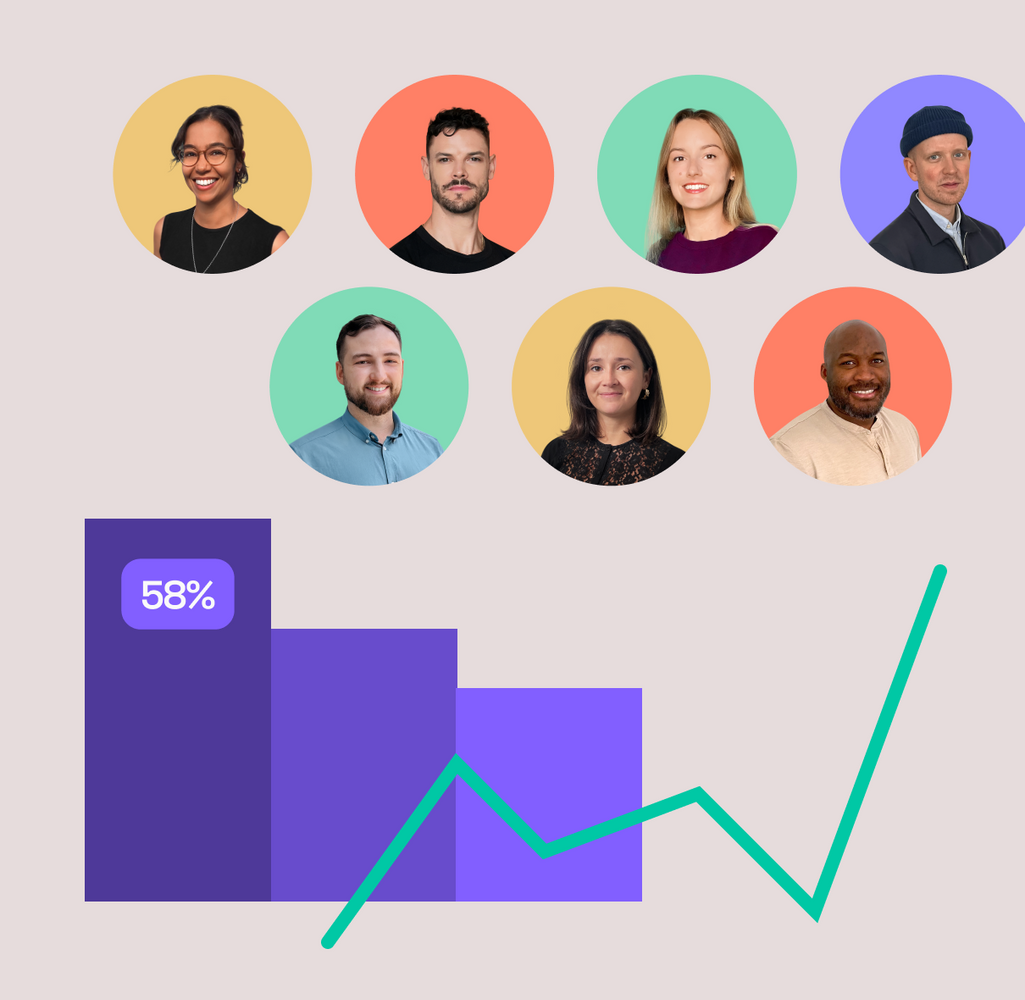 The importance of investing in your brand, according to 450 CMOs
We asked 450 chief marketing officers (CMOs) how they're dealing with today's turbulent brand landscape. One finding was clear: When the going gets tough, the tough invest in their brand.
WhatsApp. Airbnb. Uber. IBM.
Some of the world's biggest brands were built during difficult economic times. Their success lies in the investment they made into their brand.
With the world on the edge of another recession, brands face uncertainty again.
In fact, most CMOs found parts of the last six months to be even harder than the pandemic.
So, as we reach this crossroads, we interviewed 450 CMOs in the US, UK, and DACH region (Germany, Austria, and Switzerland) to discover the following:
The key challenges facing marketers
The specific ways they're innovating to get ahead
How their brand investments are paying off
To get all the details, including the three lessons all CMOs need to learn, download the full report.
Almost 90% of CMOs are investing in brand-building this year
And for good reason. While economists might be getting twitchy, cutting brand investment is a poor idea. If you don't invest in your brand, it can't grow. If your brand doesn't grow, neither does your bottom line. If your bottom line doesn't grow, well, we all know what happens then.
Don't just take our word for it, though. The big brands are leading the way. Burger King is embarking on a whopping brand investment campaign and is already reporting a sales value growth of a king-size 14.3%.
"But surely, performance marketing is a better way to increase sales?" You'd be forgiven for thinking so. Our survey found that CMOs have viewed brand-building as being as important as performance marketing during challenging economic conditions.
So, when Airbnb — one of those big downturn-busting brands we mentioned earlier — shifted its focus from performance marketing to brand-building, it saw its traffic increase by 20%. A five-star result.
But why is brand-building so important right now?
While it's clear that investing in your brand is always a good move, you might be wondering why it's such a great move during a downturn.
The answer is pretty simple: resiliency.
Resilient brands don't just survive hard times — they thrive during them.
When we asked CMOs how to increase resiliency during economic uncertainty, an overwhelming 88% of them said "investing in brand-building."
And the key feature of a resilient brand? "A distinctive, original brand concept."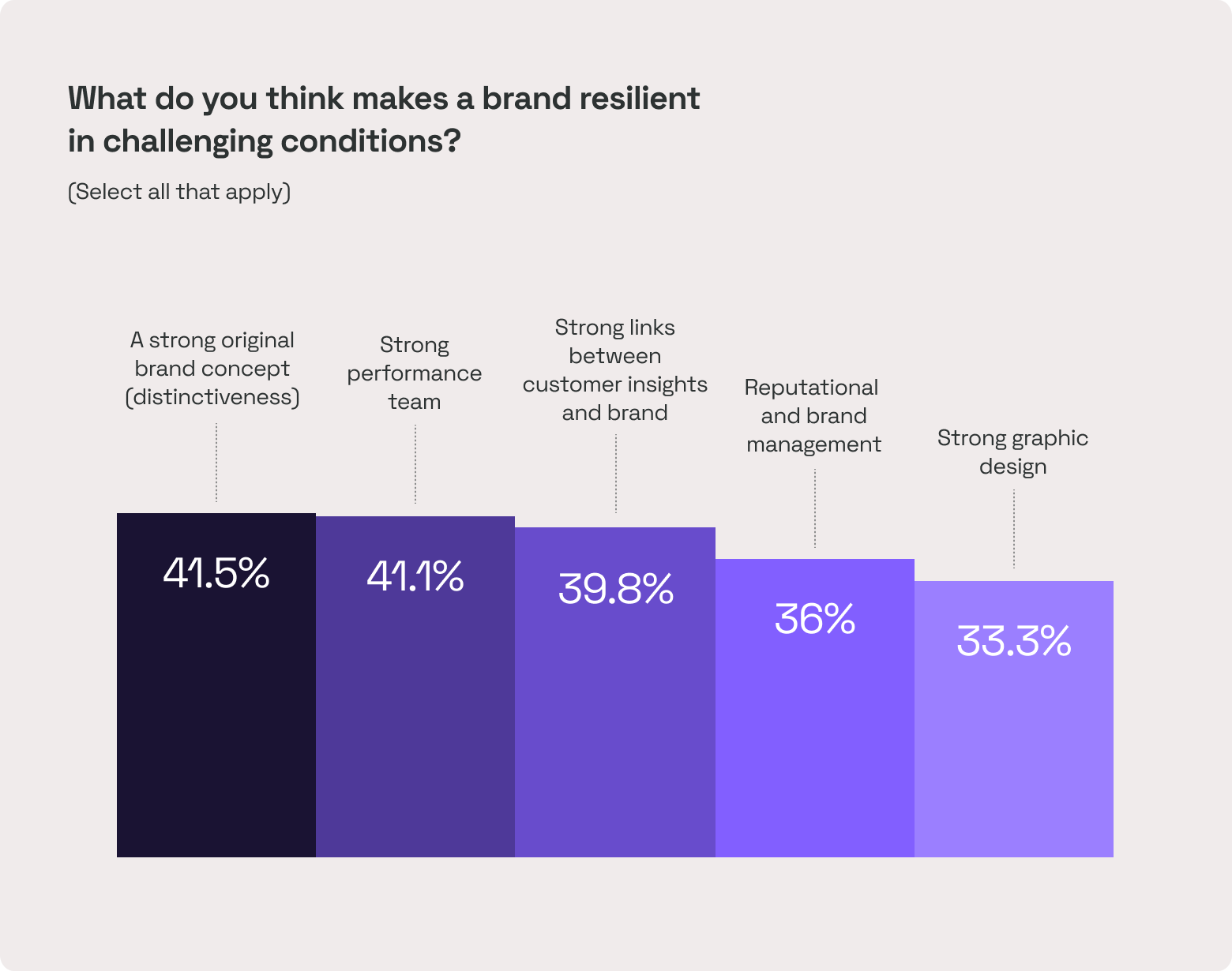 Where are CMOs putting their cash?
It's one thing to know that CMOs are prioritizing investment in brand-building to overcome this downturn. It's another thing to know how they're investing.
Download our latest report to discover the three most popular tactics CMOs are using to invest in their brand's future.