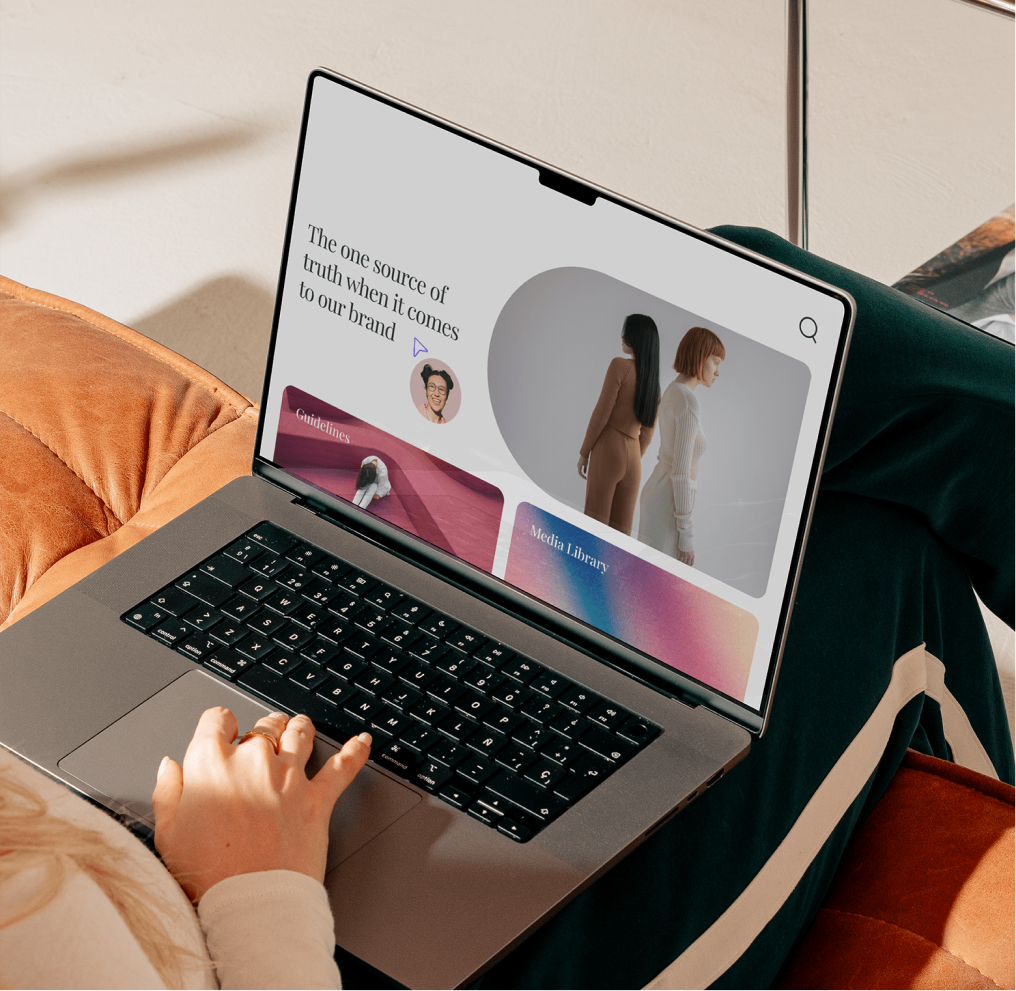 Brand consistency: How to stay on brand, always
Maintaining your brand's core identity can sometimes feel like an uphill struggle. Creating a seamless customer experience across hundreds of content, design, product, and marketing touchpoints takes a lot of work and people. To succeed, you need to create a consistent and coherent brand identity that everyone in the company understands and follows.
What is brand consistency?
Brand consistency ensures you present a uniform brand identity across all platforms and touchpoints. It's about delivering a predictable and reliable experience, no matter where or how a customer interacts with your brand.
It's speaking in a consistent voice on your social channels, website, print ads, and brand videos. It means providing a dependable experience in your online store and brick-and-mortar locations. It also involves using the same color palette and visual elements in every iteration of your logo, products, and other brand materials.
Why is brand consistency important for your business?
Brand consistency is essential for businesses looking to drive long-term growth and increase market share.
Brand consistency offers three core benefits for your business:
Builds trust: If all your branding is inconsistent, consumers are less likely to trust your business because it'll look unprofessional and low quality. By focusing on visual consistency across all channels and products, you build confidence in your brand through repetition.
Boosts brand recognition: According to Inc., 71% of their study participants said inconsistent branding causes confusion in the market. Demonstrating a consistent brand image outside the business helps consumers recognize your product and company.
Increases profitability: A recent report from Marq found brand consistency can increase profitability by more than 20%. So improving brand consistency doesn't just make your business look good — it impacts your bottom line.
On the other hand, inconsistent branding damages your reputation. It becomes harder for customers to recognize, trust, and connect with your brand, and your revenue can take a hit.
Brand consistency vs. brand coherence: Understanding the difference
When it comes to branding, two terms often come into play: consistency and coherence.
As we've seen, brand consistency is the process of keeping all brand assets, from visuals to messaging, uniform across all mediums.
On the other hand, brand coherence is aligning your brand across different products, services, or markets. There may be slight differences in how you present your brand, so you need to ensure they all make sense together and contribute to a unified brand image.
For instance, a tech company might offer two products for different markets: a smartphone app for consumers and a cloud service for businesses. The messaging and visuals for each product will be different from one another but consistent within themselves. However, they'll both align with the company's overall brand strategy, creating a coherent brand identity.
Brand consistency vs. brand evolution: Striking the balance
Presenting a consistent brand image doesn't mean using the same visuals and assets year after year. Brands evolve and transform as the business changes around them. Otherwise, your brand will feel stale or inauthentic, as it no longer accurately represents your organization's values, personality, and spirit.
So, while you'll aim to achieve brand consistency every day, it's important to reflect those longer-term shifts in your brand. Document any changes to core visuals or messaging in your guidelines, and retire any outdated assets. This will help formalize the evolution of your brand and help you strike the right balance between consistency and ongoing development.
But eventually, you'll reach the point where your current brand no longer fits your company's identity. For example, your start-up style branding may be too informal for when you start to move upmarket. When small evolutions don't keep your brand feeling authentic, it's time for a rebrand.
3 examples of brand consistency
Brand consistency means presenting a cohesive visual identity wherever a customer or user encounters your brand. That could be across any number of online marketing channels — from social media to email — and their physical brand encounters with products and stores.
Here are some examples from leading companies that excel at brand consistency.
Notion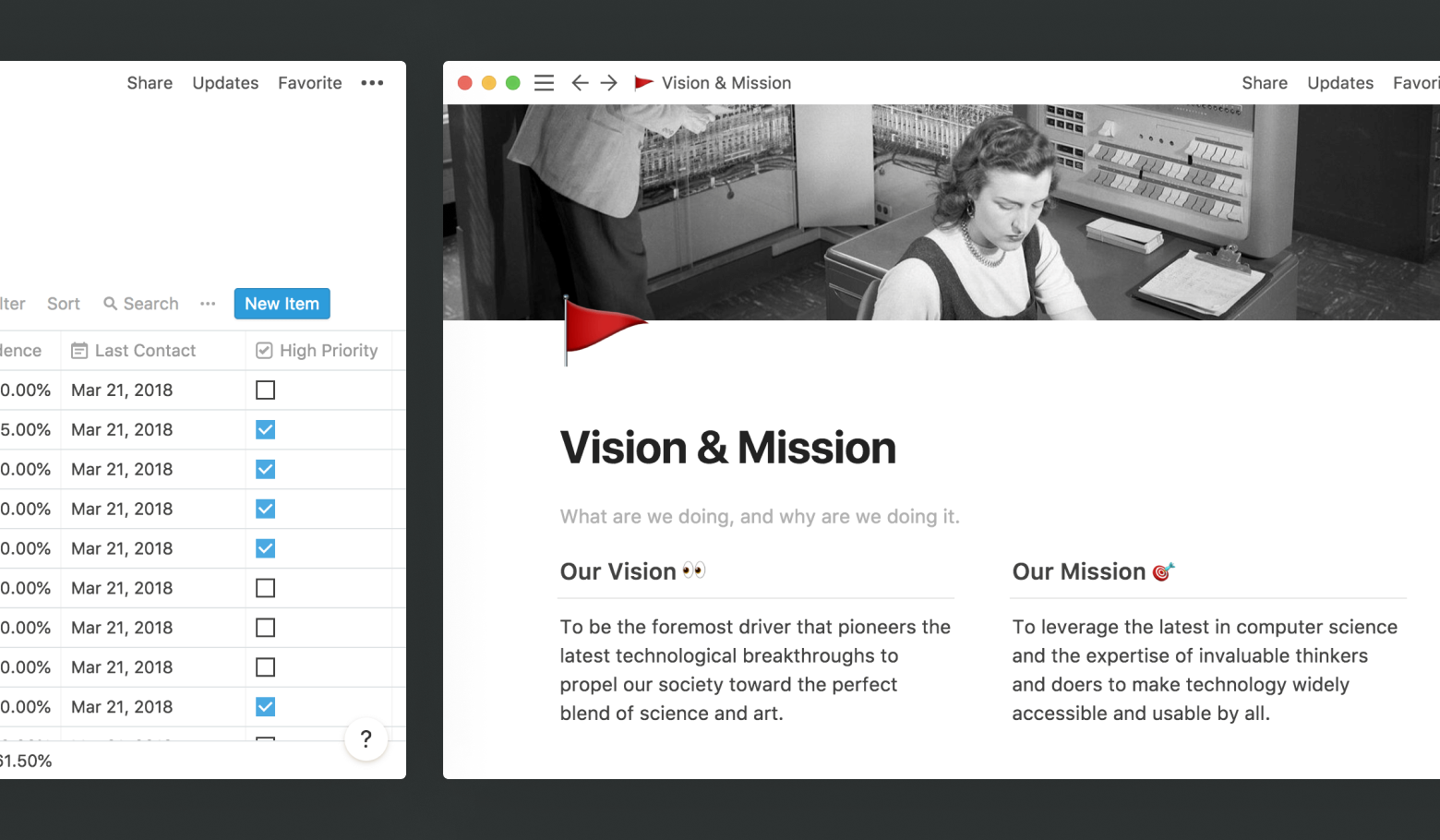 Notion's brand puts its product center stage. Like the product, all their branding has a simple, uncluttered aesthetic, using minimal color but still injecting lots of personality through their use of illustrated figures and icons. Their branding looks like a blank canvas — an invitation for you to customize it based on what you need.
You see the same visual style carried over from their website, in the product, and on social media channels like Instagram. The relative simplicity of their branding helps Notion achieve the desired level of brand consistency, simply by using the same style of illustrations — they don't have to worry too much about using the right color codes or fonts.
CashApp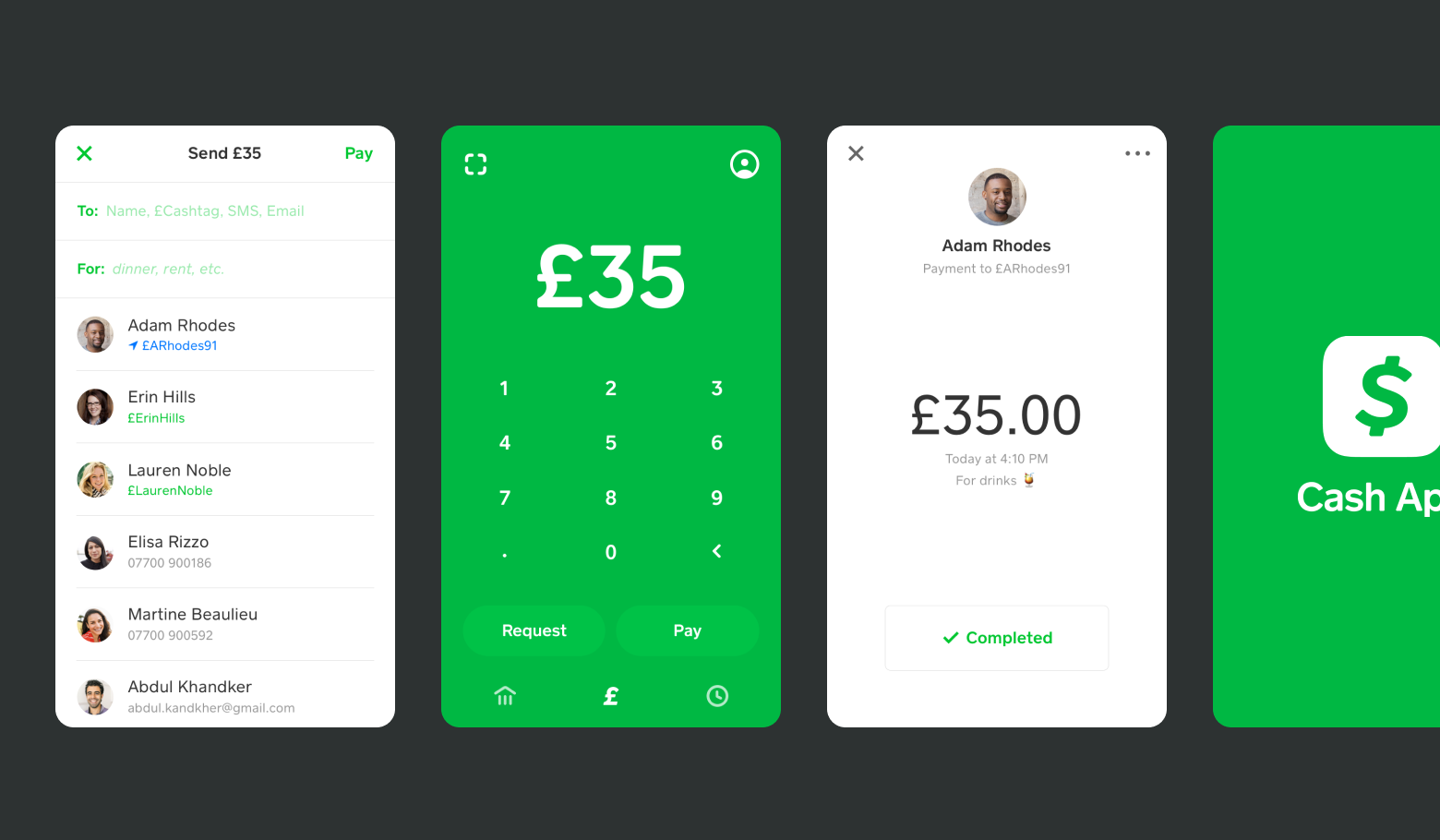 CashApp's brand is at the opposite end of the spectrum to Notion. It's got a glossy, sugary visual style that's always aspirational, no matter which channel you encounter it on — whether it's their app, website, or social media.
Most impressively, CashApp has launched multiple sub-brands, like the Cash by CashApp clothing label, and CashApp Studios. These sub-brands still maintain a coherent visual style, carried through from the main CashApp brand, creating a consistent brand identity.
Squarespace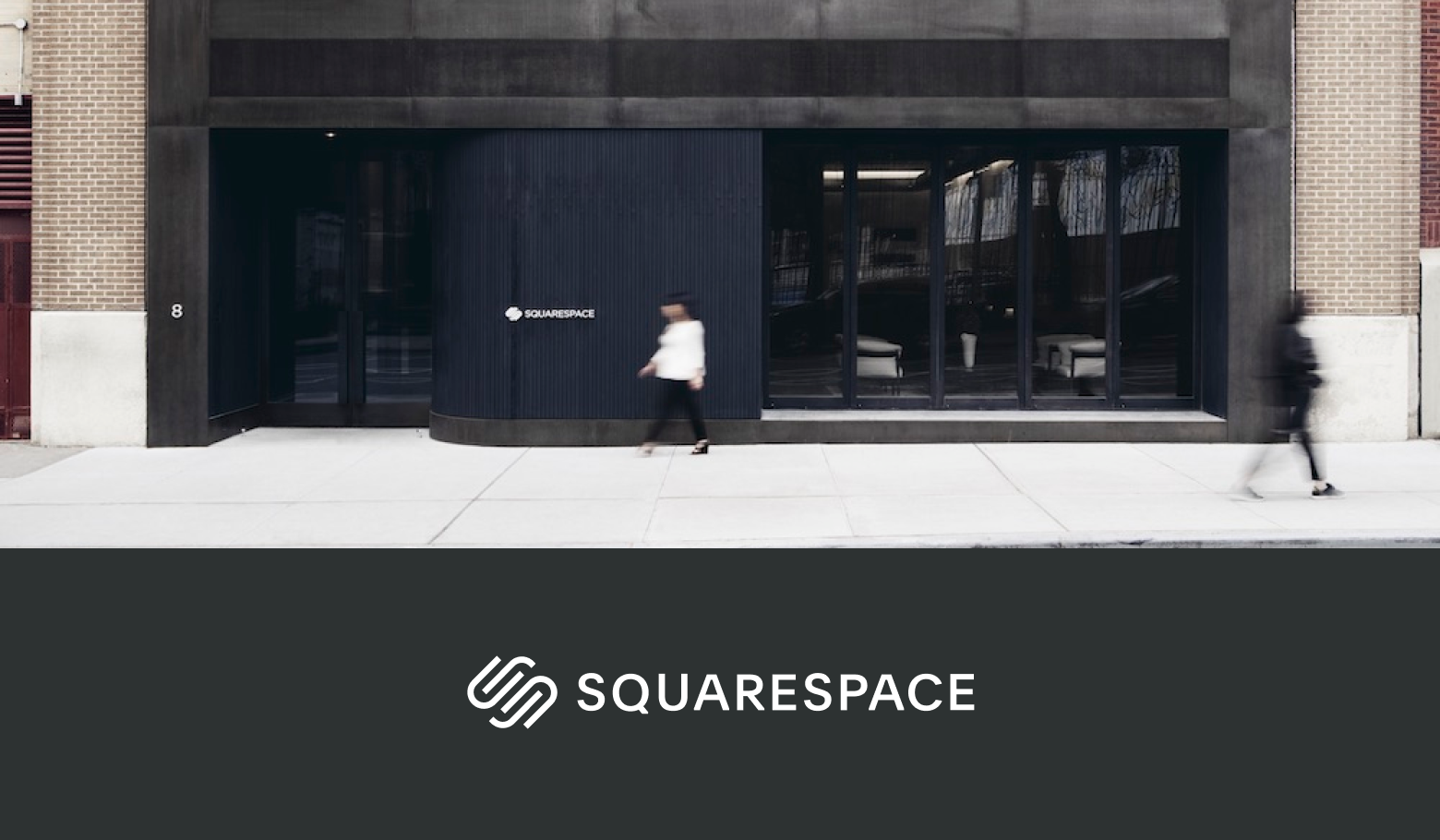 Squarespace uses their brand to talk about the user, not the product. It offers a window into what Squarespace is for, not what or how it does it.
Its website does a great job of highlighting the product — it shows what you can achieve with a website built on Squarespace, but it puts use cases front-and-center. You see a their visual style reflected across their social media channels like Instagram and TikTok, using a similar muted color palette.
How to maintain brand consistency
Here are four practical steps to improve brand consistency across different platforms or departments:
1. Define brand guidelines
Brand guidelines serve as a handbook for all of your brand-related projects and document the visual elements, like color palettes, logo variations, patterns, and typography. Including details on the tone, style, and language helps your team create your desired brand voice.
In Frontify, you can let users download brand elements — like your logo or font — directly from your guidelines, so they become a practical tool and handbook.
2. Conduct a content audit
A content audit aims to ensure that everything you publish — particularly customer-facing assets — aligns with your brand guidelines. It'll help you understand the current levels of brand consistency in your business so you can spot areas to prioritize.
Dig into your website to see if the copy on your core pages reflects your brand's messaging and visual style. Review your social media posts to evaluate if the style has deviated from your desired brand identity. Check in on email campaigns, and skim posts and articles on your blog for brand consistency. Once you've reviewed your core assets, start deciding how to fix or phase out elements that aren't supporting your branding.
3. Communicate and educate
All departments must understand the brand: Share your guidelines with them and ensure each team has easy access to core assets, like your logos, approved design templates, and preselected fonts. Communicate updates to the brand as it evolves.
Educate all employees so they recognize the importance of brand consistency and know how to achieve it in their work. Run training sessions while onboarding new employees and regular "refresher" sessions for your existing team. In this training, show them how to find your brand guidelines and access your core brand assets.
4. Create templates for frequently used assets
Help your team achieve consistency across asset types they create and use often — like blog banners, newsletter images, or social media graphics. Digital and print templates let you give your team ownership over creating brand assets without jeopardizing brand consistency.
Create templates so they can customize parts — but keep the core brand elements, such as your logo, color palette, or fonts. That way, your team can make their own assets without relying on design support or running everything past your brand team for review.
How to measure brand consistency
While it's hard to use a metric to track levels of brand consistency across your organization, there are several indicators you can monitor:
Asset usage: Your digital asset management system (DAM) can track how teams use your brand assets. High usage levels suggest they work with on-brand files, while low usage indicates they're making their own assets, which could lead to inconsistencies.
Brand guideline views: If you have online brand guidelines, the analytics section can help you keep an eye on how frequently users visit them. You can break down the results by section or topic to see which areas of your guidelines are most frequently referenced.
Template usage: If you've created template designs for your teams, you can look at the analytics data to track how each template is being used. See how often team members reference them and if specific teams or individuals use them more frequently.
In the long term, you can assess brand consistency by running a detailed brand audit: Review all the different channels and materials your company has published within a set timeframe. This helps you understand which teams or channels are veering off-brand and where you excel at presenting a consistent brand.
Maintaining brand consistency is an organized team effort
If you're a small, ten-person company, it's relatively easy to maintain brand consistency because you can probably review everything your team puts out. But bigger companies have more people who create more assets that are published on more channels — which creates more opportunities for inconsistencies to creep in.
That's why engaging your whole team with your mission is critical: Help them understand the importance of brand consistency and the value it brings to the business. Then, give them the relevant tools, training, and templates to improve the creative consistency in their work.