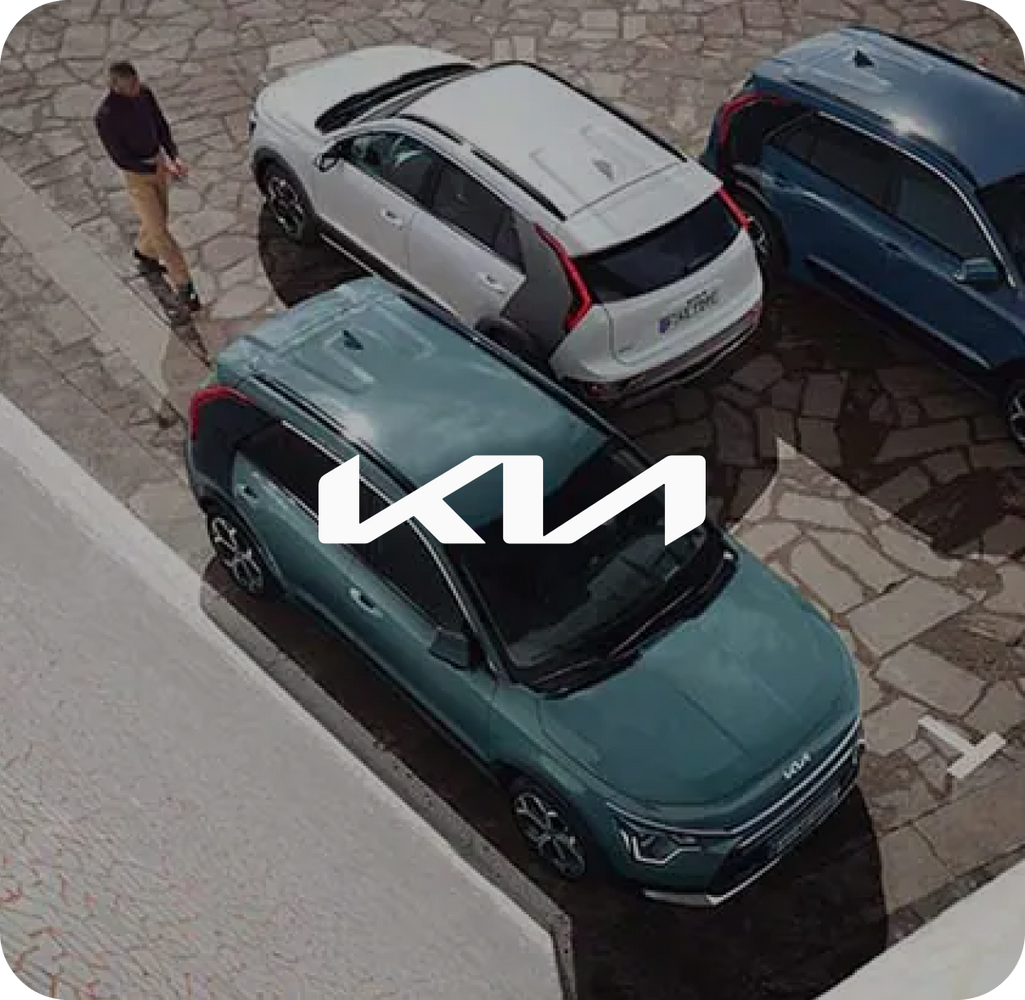 Creating a bold and inspiring new brand with Kia Europe
Kia has moved beyond manufacturing cars: The brand aims to inspire with its evolving technology, services, and mobility solutions. Discover how Frontify worked with Kia's European team to realize its ambitions with an exciting new brand.
Kia is one of the most recognizable car brands worldwide. In recent years, it's evolved from being purely a car manufacturer to a company that's developing smart technologies and mobility solutions.
A dramatic turn in the road: In early 2021, Kia Europe announced it was transforming its corporate identity and brand strategy with a renewed focus on customers and wider coverage of mobility needs.
While upholding a huge reputation: Kia is a world-renowned brand within the automotive industry, so the company's creative and brand teams needed to ensure a seamless transformation. Building a brand-new identity would need to be achieved through global campaigns critical for keeping Kia connected with its consumers.
And overcoming any potential stumbling blocks: A key problem to solve was Kia's brand guidelines and assets being scattered in multiple places. As part of their relaunch, creating a centralized hub for this was an essential piece of the brand transformation puzzle — and this is where Frontify entered the picture.
A central hub meant a single source of truth for Kia
The Kia Europe team began seeking different ways of working and interacting to make it easier for everyone to help build the new brand.
Accelerating with Frontify: Our platform gave Kia a single space to gather and develop all its brand assets — a foundation to communicate its revamped identity to the world. From sharing new brand guidelines to aligning team members with their brand principles, we enabled Kia to redefine their mobility.
Inspired to create: This transformation wasn't just about building a platform to improve brand management — Kia's people also had to feel inspired. Maintaining a strong eye for design and gathering brand elements allowed everyone's imagination to be captured so that all teams could positively contribute.
Which is exactly what's happening: Frontify's platform has helped create a collaborative space where Kia's brand builders can push creativity — without being held back by disjointed systems and uncertainty over brand guidelines. By digitizing its brand management, Kia can think more openly and find new ways of interacting with its audiences.
And that's led to a real sense of ownership: By easily accessing all the relevant tools and guidelines, Kia's people can actively help shape the brand.
"
Our vision with Frontify is to use it as the main touchpoint between the different teams.
"
Evelin Mosberger
Assistant Manager Brand Strategy, Kia Europe
Enter a new dimension of brand guidelines.
At Frontify, we can help build a new space for your brand to live, so you push creativity to new heights and cultivate your identity exactly how you want.
Find out more here.