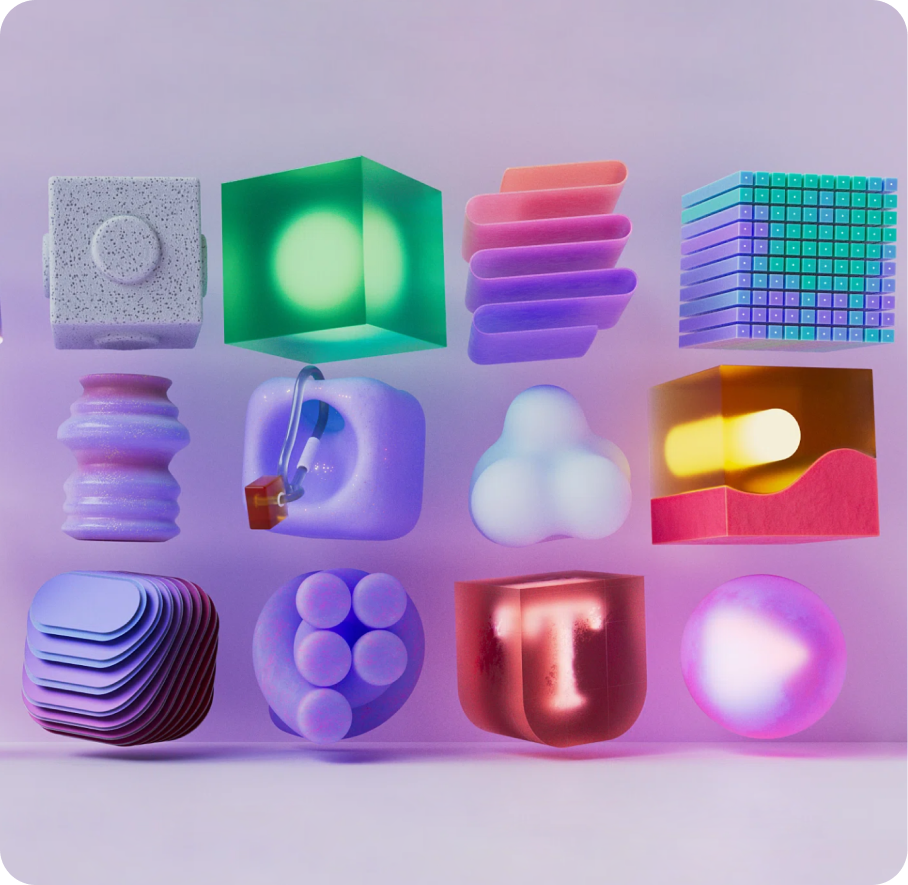 The impact of a new dimension of brand management
A brand management platform should be your single source of brand truth. It should house accessible, always up-to-date brand guidelines, customizable designs and templates, and any other assets you need to ensure brand consistency. And it should boost your ROI. We're showing you how much.
An effective brand management platform can improve every aspect of your brand:
Simplify how you manage your brand.
Foster collaboration between teams and stakeholders.
Push creativity into a new dimension.
These are promising advantages. But what if we could measure the financial impact of those benefits?
We asked Forrester Consulting to conduct a Total Economic Impact™ (TEI) study to reveal the potential ROI of using Frontify's brand management platform.
Here's what they found.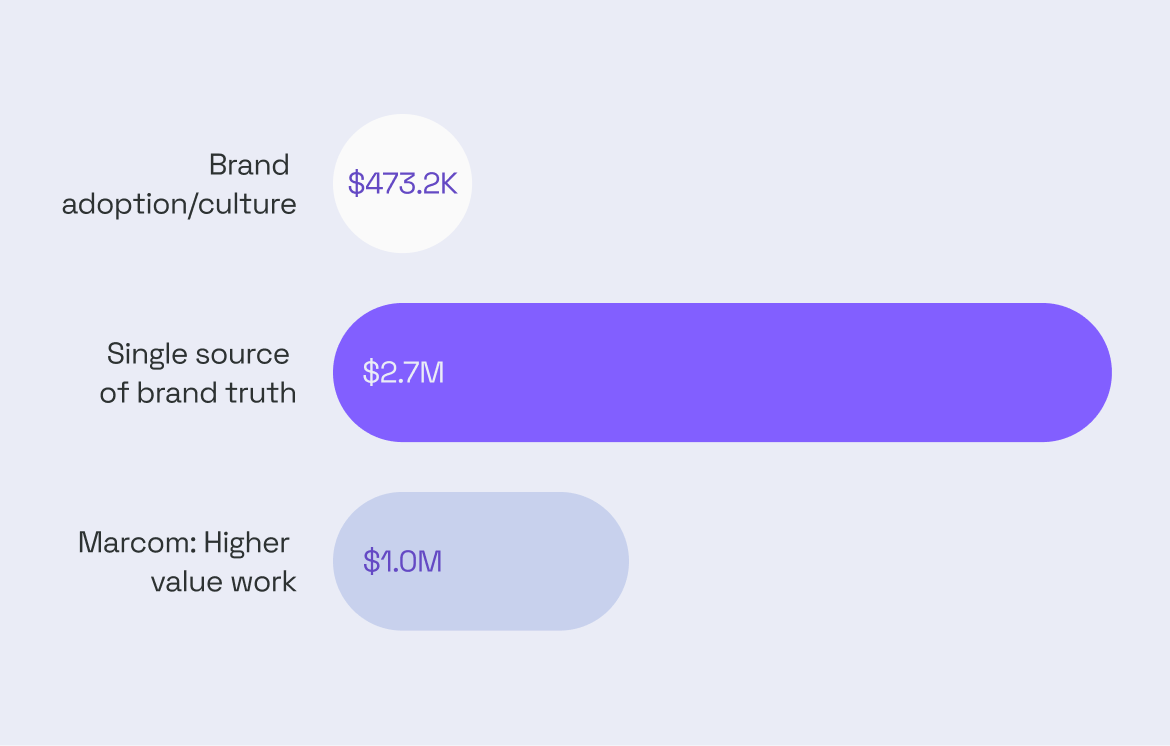 The value of cultivating brand culture: $473,200*
Nurturing a culture where everyone is inspired to embrace and embody your brand leads to a remarkable boost of $473,200 over three years.
How does it make such a big difference? As many brands' employees are externally facing, it's vital for them to grasp and consistently convey their brand's essence to customers and stakeholders.
Organizations using Frontify benefit from more employees authentically and confidently representing their brand. This is partly down to having a single source of truth for your brand that actively contributes to this positive cultural transformation.
The value of a single source of truth: $2.7 million*
Embracing a single source of brand truth also leads to substantial savings of $2.7 million over three years.
This is because teams can save up to 16 hours each week by streamlining workflows. From imaginative designers to dedicated executives and integral departments like marketing, HR, and communications — all users enjoy more efficient processes thanks to Frontify's quick access to essential assets, templates, and guidelines.
By facilitating centralized collaboration, including external agencies and design partners, the platform empowers brands to revamp their workflows.
On top of this, the integration capabilities, seamless web content management, and productivity tools simplify the implementation and ensure changes made in Frontify are reflected across all areas of the brand.
The value of enabling marketing teams: $1 million*
By improving efficiencies, marketing teams can be empowered to spend their time tackling more meaningful tasks. This translates into a substantial gain of $1 million over three years.
The study found that a brand could reallocate 12 individuals — previously engaged in overseeing local market activities — to higher-value marketing responsibilities.
As brand assets and outputs become easily accessible, teams can dedicate more time to strategic endeavors such as enhancing customer insights, refining targeting strategies, and honing messaging. These initiatives significantly elevate the effectiveness of marketing efforts.
Total ROI: 367%*
If we look at a three-year picture, fees for Frontify would look something like this:
Licensing fees: $605,200
Setup costs: $197,000
Ongoing costs: $102,700
The total cost would be $904,900. Compared to the $4.22 million worth of benefits over three years, the ROI would be 367%.
Based on this ROI, the platform would have paid for itself within just six months.
And some benefits are harder to measure
The study also found several other benefits which, although unquantifiable, provide excellent value for brands:
Frontify's platform improves collaboration and relationships between teams.
Pre-approved templates ensure that customization stays on brand.
Teams benefit from being able to scale and adopt successful branding practices from elsewhere in the business.
The high level of control makes it easier for brands to manage risks related to compliance.
It's easy for brands to adopt new practices or trial new approaches at minimal cost.
Brand management like never before
The Forrester Consulting TEI study shows the incredible ROI brands can achieve when using Frontify's brand management platform by enabling inspired creativity, aiding impactful brand-building, and helping brands improve efficiency.
At Frontify, we're helping brands manage their identity in an entirely new way so they can work faster and produce inspiring content across different teams and countries.
Discover how we can help your brand right here.
*Figures based on interviews with decision-makers from four of our top accounts with experience using Frontify. For the purposes of this study, Forrester aggregated the interviewees' experiences and combined the results into a single composite organization.