Construct a robust brand framework with insights from industry experts
A strong brand infrastructure doesn't just allow access to your digital assets at any time, it also encourages and facilitates creative, collaborative work while staying true to your identity. Download our brand infrastructure guide to discover insights from six experts on how to build your brand framework.
6 tips for infrastructure building
Join branding experts from Kia, Roche, TUI, Sinch, Minecraft, and the Financial Times as they discuss the insights they've gleaned from building a brand portal with Frontify:
Creativity under constraint
Brand power to the people
Strategize, then realize
Shared success
Built for balance
A rule for each tool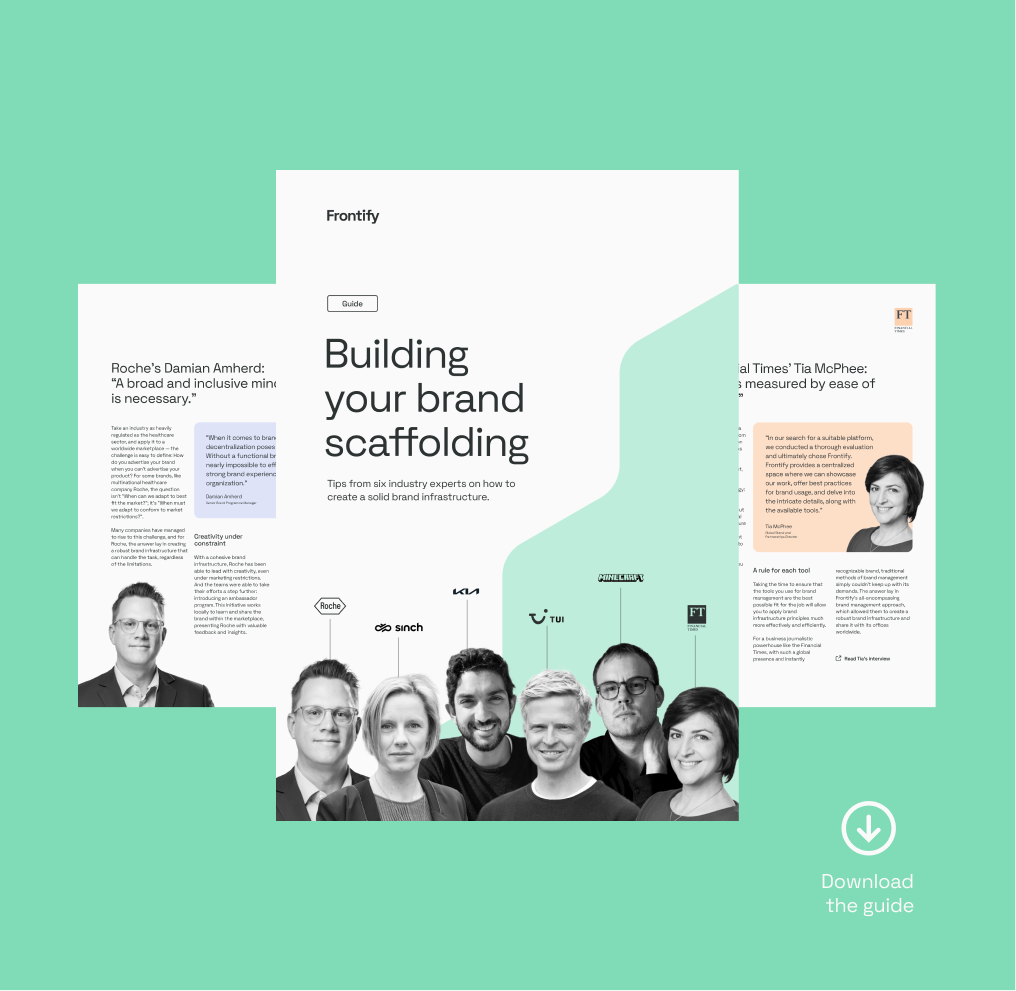 Ready to see Frontify in action?
Frontify covers all ends of the brand management lifecycle, so your brand continues to evolve and grow to be its very best.