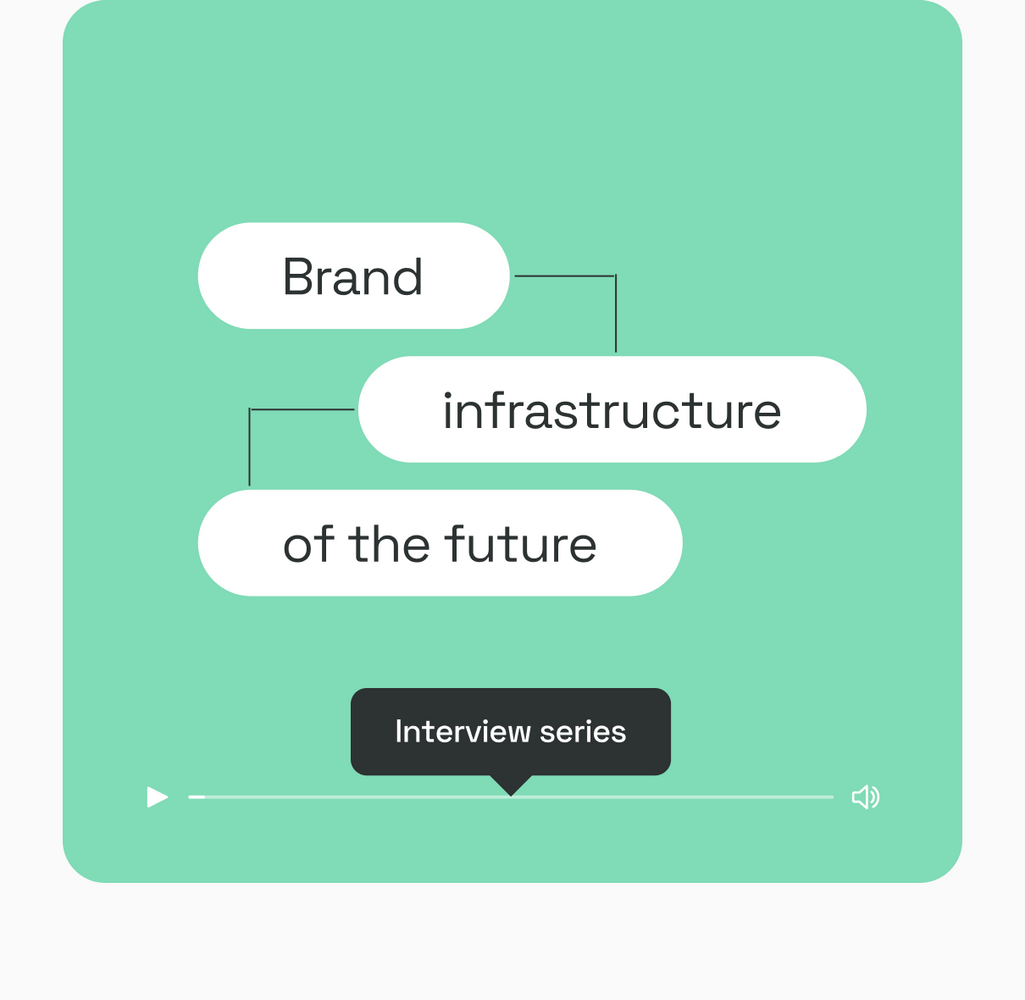 What leading brand infrastructure looks like
In this interview series, we delve into the concept of brand infrastructure — the team, assets, tech, and decision-making processes that enable top brands to excel in the branding space. Uncover the future of brand infrastructure through industry leaders sharing the building blocks of success and how to create a strong foundation. Learn how some of the strongest brands navigate this changing landscape, leverage tech, foster brand adoption and collaboration, and empower employees.
Minecraft's Harry Elonen on building blocks of branding and listening to Bob Dylan


Harry Elonen, the Senior Brand Manager for Minecraft at Mojang Studios, shares his expertise on building a strong brand foundation. Explore how proper infrastructure, storytelling, collaboration, and a global-local balance shape the Minecraft brand. Discover how effective brand management can enhance creativity, distinctiveness, and overall brand salience.
Sinch's Gwen Lafage on balancing consistency and creativity


Gwen Lafage, the VP of Brand and Content at Sinch, shares her expertise in managing brand identities across corporate, brand architecture, and product domains. Discover how they achieve global brand consistency through design principles and scalable technology. Uncover the challenges of balancing consistency and creativity, and learn how adaptable guidelines and essential priorities drive success.
TUI's Philipp Michel on learning about branding from aircraft


Philipp Michel, the Brand Manager of TUI's global brand team, unveils the secrets to maintaining a consistent brand experience across various touchpoints. Explore the role of technology and collaboration in future-proofing the TUI brand, including the utilization of a BrandHub and DAM system.
Maintaining a healthy brand like Roche


Damian Amherd, the Senior Brand Program Manager at Roche — a global healthcare company based in Basel, Switzerland — has over 15 years of expertise at the crossroads of business and technology, and specializes in digital strategy, brand management, and digital communications, with industry knowledge in pharmaceuticals, healthcare, and consumer goods.
Kia's Rishaad Sacoor on ensuring brands are more than communication

Rishaad Sacoor, a seasoned Brand & Strategic Marketing leader at Kia Europe, reveals the importance of brand infrastructure in driving brand culture and connection. Explore Kia's glocal approach, blending global concepts with local adaptations. Learn how Kia evaluates infrastructure strength through customer experiences and value alignment, emphasizing employee engagement and a strong foundation integrated with company culture.
Released in September