7 exercises to develop your brand voice
Use this checklist to begin documenting (or refreshing) your brand voice. Involve as many teams as possible, preferably in smaller groups, to ensure everyone is heard. After going through the steps, you can customize your voice to make it truly yours
Get your brand voice right with 7 exercises
Before jumping into the 7 exercises, make sure that all collaborators have read this in-depth article.
After that, download this free guide to perfect your brand voice — whether new or just in need of a refresh — in just a few steps.
The exercises we'll go through are:
Existing content review
This or that
This, but not that
Describe your brand's voice as a person
Describe the opposite of your brand voice
Develop a brand-style checklist
Customer expectations match-up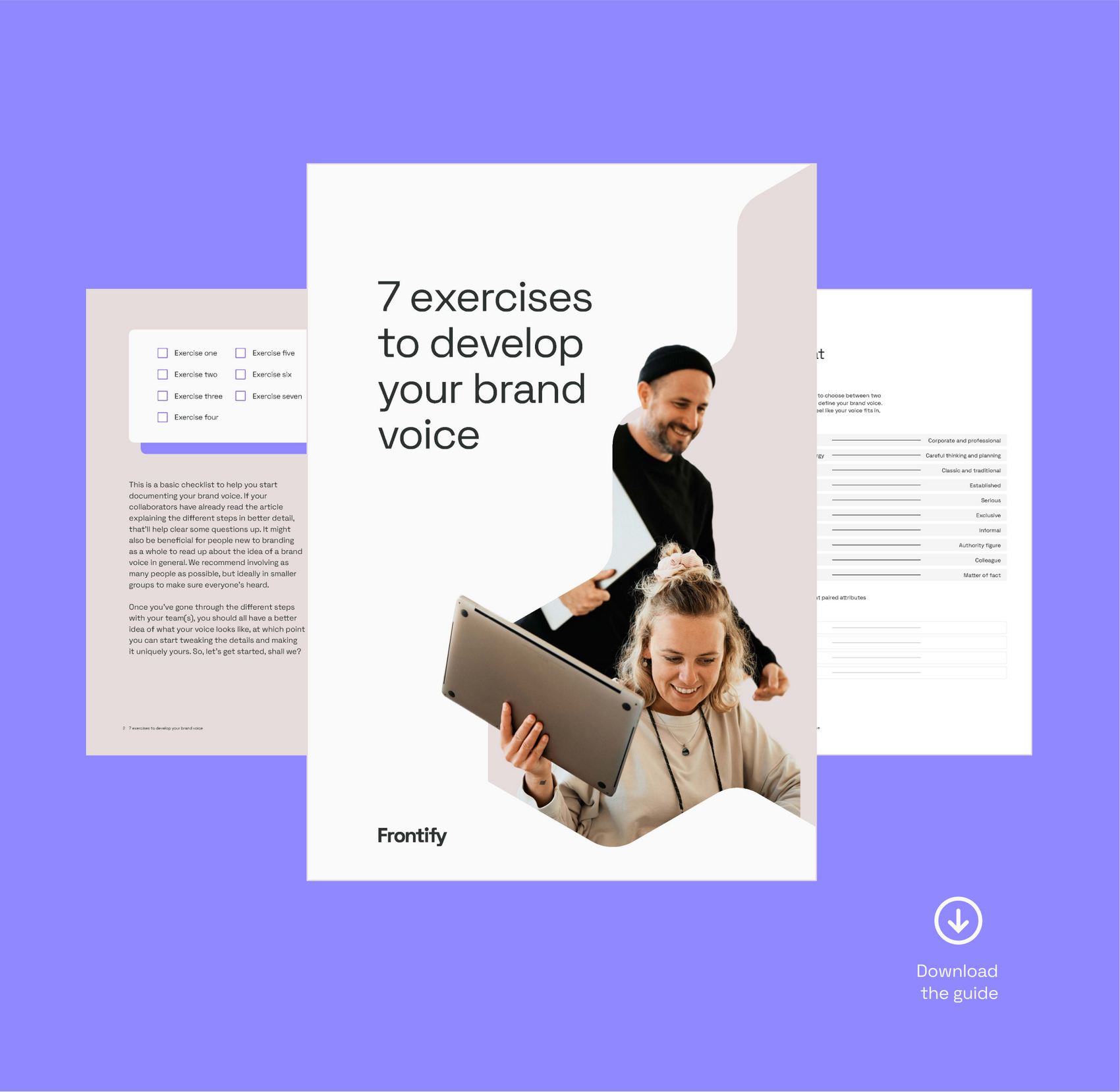 Ready to see Frontify in action?
Frontify covers all ends of the brand management lifecycle, so your brand continues to evolve and grow to be its very best.