Frontify for desktop
Our Desktop app provides everyone with easy access to your organization's brand elements, without having to use Frontify in your browser.
Download for Mac
Download for Windows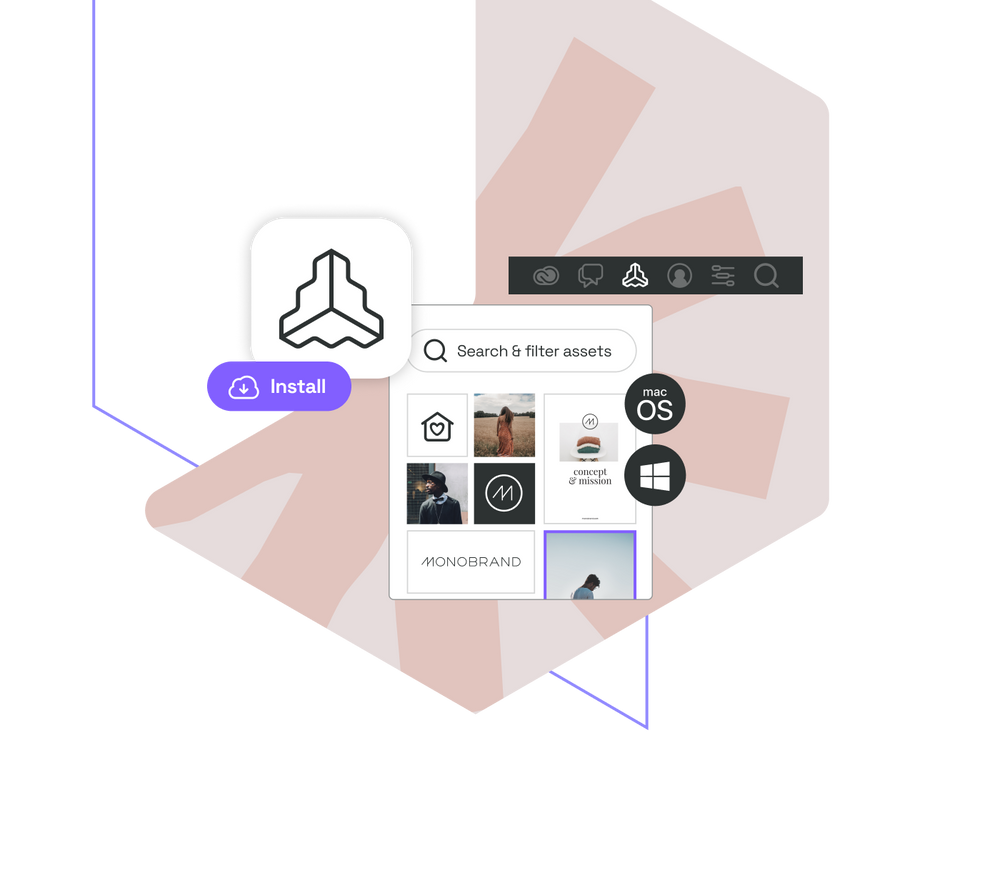 Instant access to brand content
Just log in once and stay that way. Always have direct access to your brand content, available to you from anywhere, at any time, in a matter of seconds.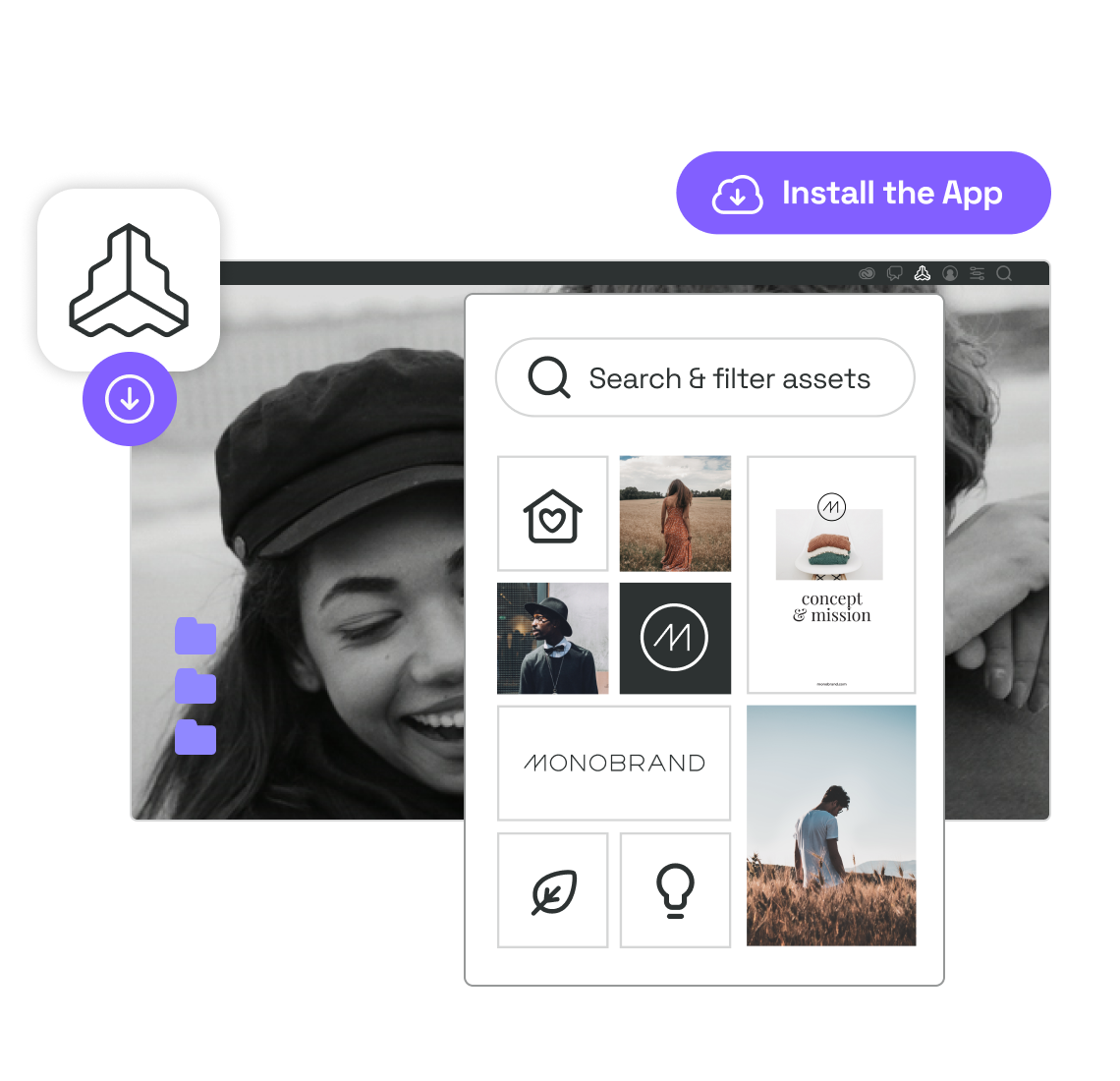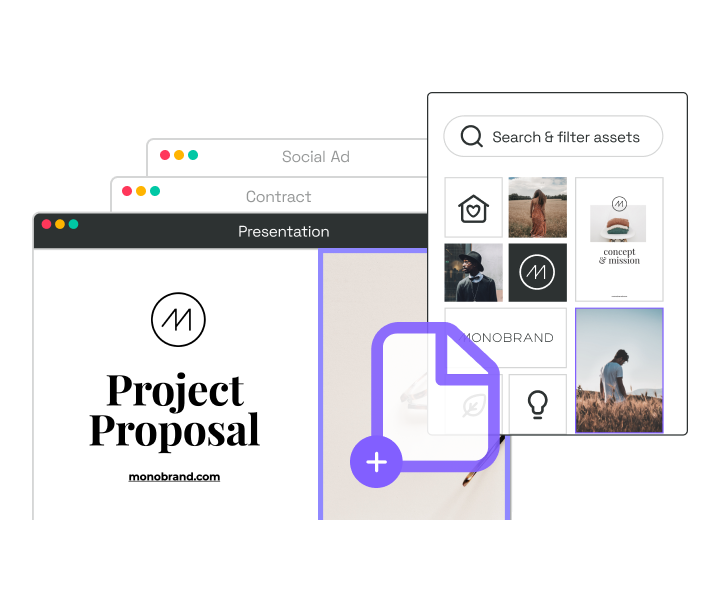 Drag and drop assets into any tool
Use the Desktop app to pull assets directly from within Frontify, and place them wherever you need them.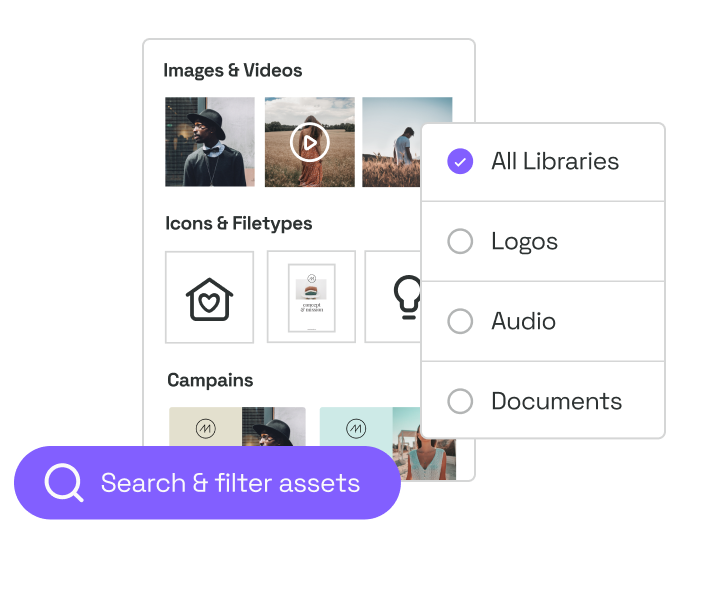 Search for specific assets from anywhere within your Frontify DAM. Find the right material with ease; speeding up operations while keeping curse-words at a minimum.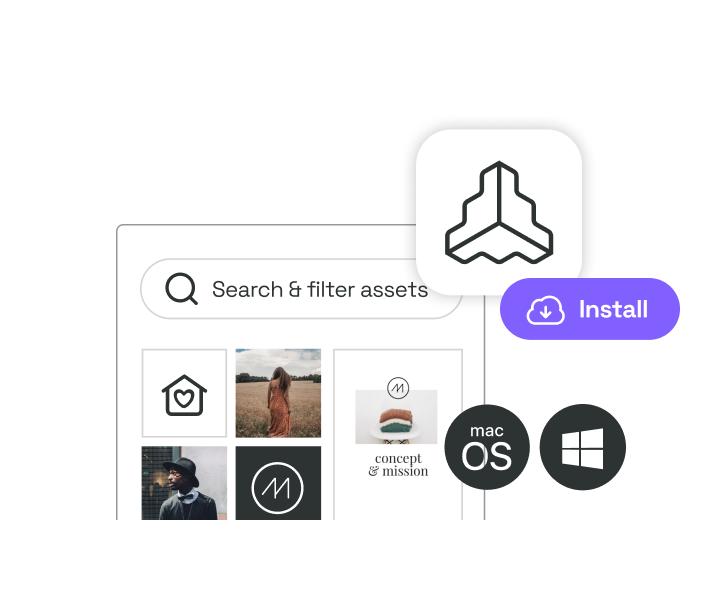 Don't worry, we're OS agnostic. The Frontify Desktop app works seamlessly on any Windows 7+, or macOS 10.10+, so that you'll always have the best experience possible.
Make everyone a brand builder
Allow decentral teams to build brand-consistent material to their needs – enhancing autonomy across the entire company while always staying on brand.
Drive asset engagement
Seamless connectivity
Create newsletter series
Get insights on asset performance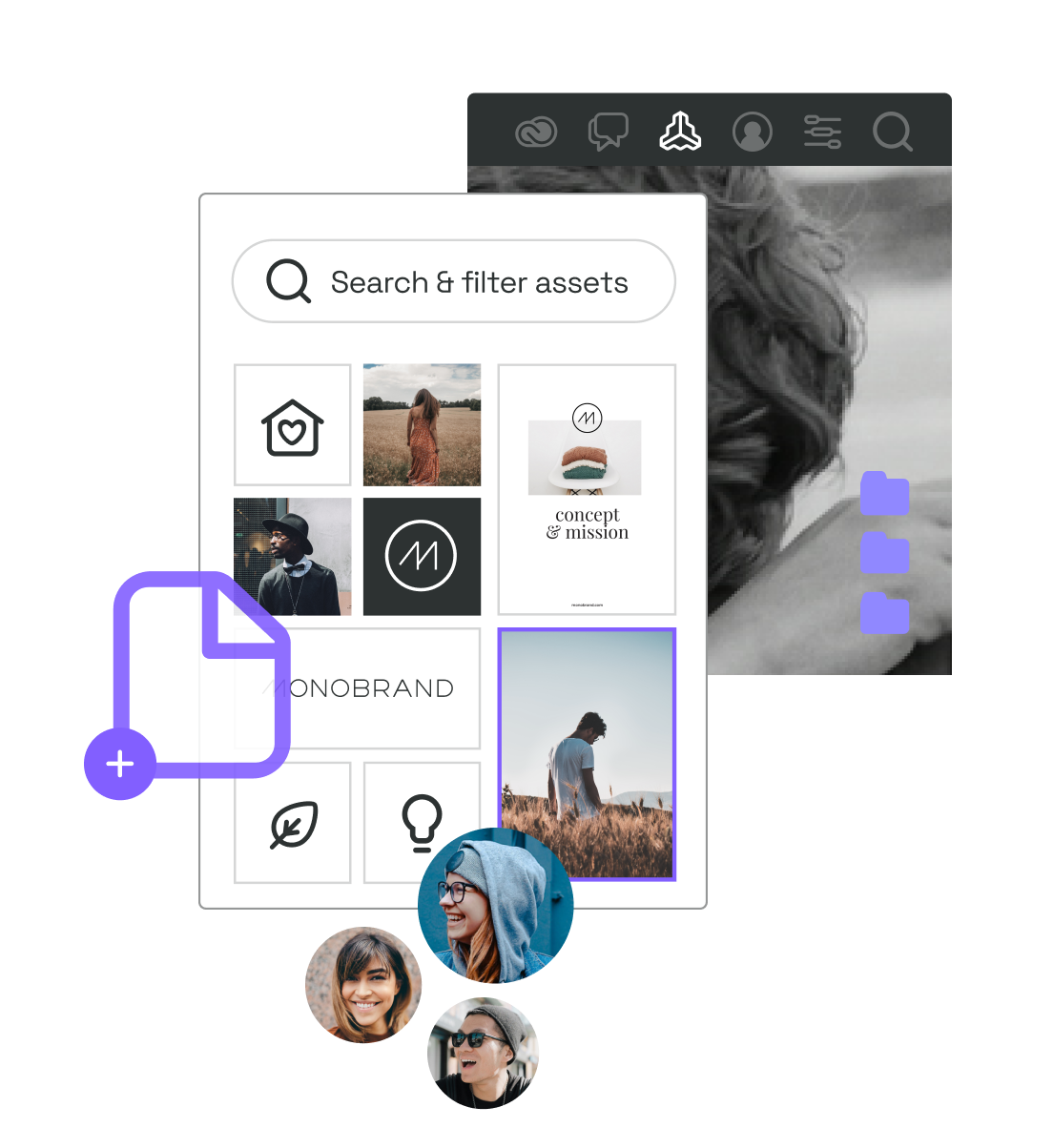 With Frontify for Desktop, we can empower all employees with access to brand-compliant assets and materials at any time. The result is a higher quality of presentations and other materials, as well as increased speed due to everything being more easily accessible.
Kerstin Ludwig
Creative Studio Lead at Scout24 Group
Supporting companies of all sizes
We're making authentication secure and simple at login, allowing users to access the platform trouble-free.
The whole user management is handled in a single cloud location via web interface.
Got questions? We've got answers. Contact our support in-app, or via email. Always.
DISCOVER THE FULL BRAND MANAGEMENT SUITE