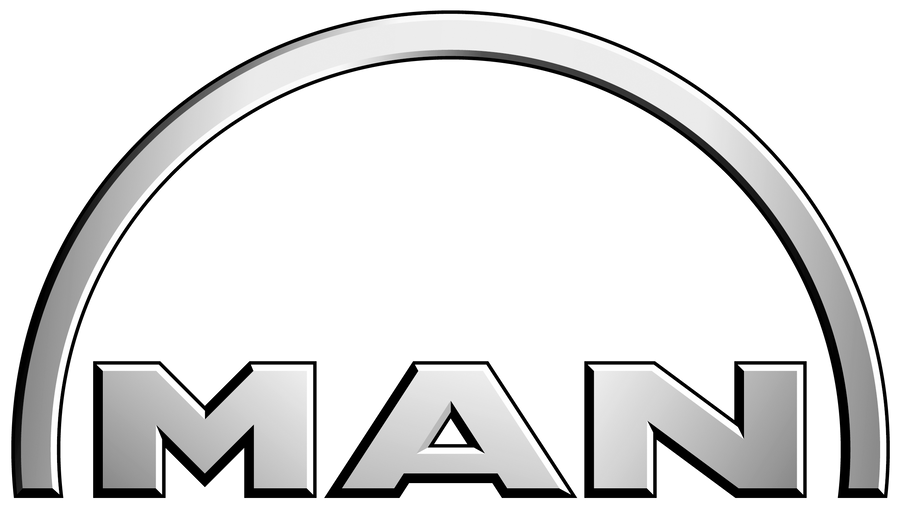 The Hub for MAN's Brand
Like most global enterprises, MAN Truck & Bus used to manage its Brand Guidelines in PDF. Finding the right definitions for each communication channel, the right section for each user group, or even the right guideline for each project was extremely time-consuming, complicated to manage, and was far from adequate in terms of usability. Then, things changed instantly, as MAN moved its brand elements into the cloud, discovering a world of endless possibility.
MAN uses Frontify since 2016
Brand Guidelines
Digital Asset Management
Creative Collaboration
Digital & Print Templates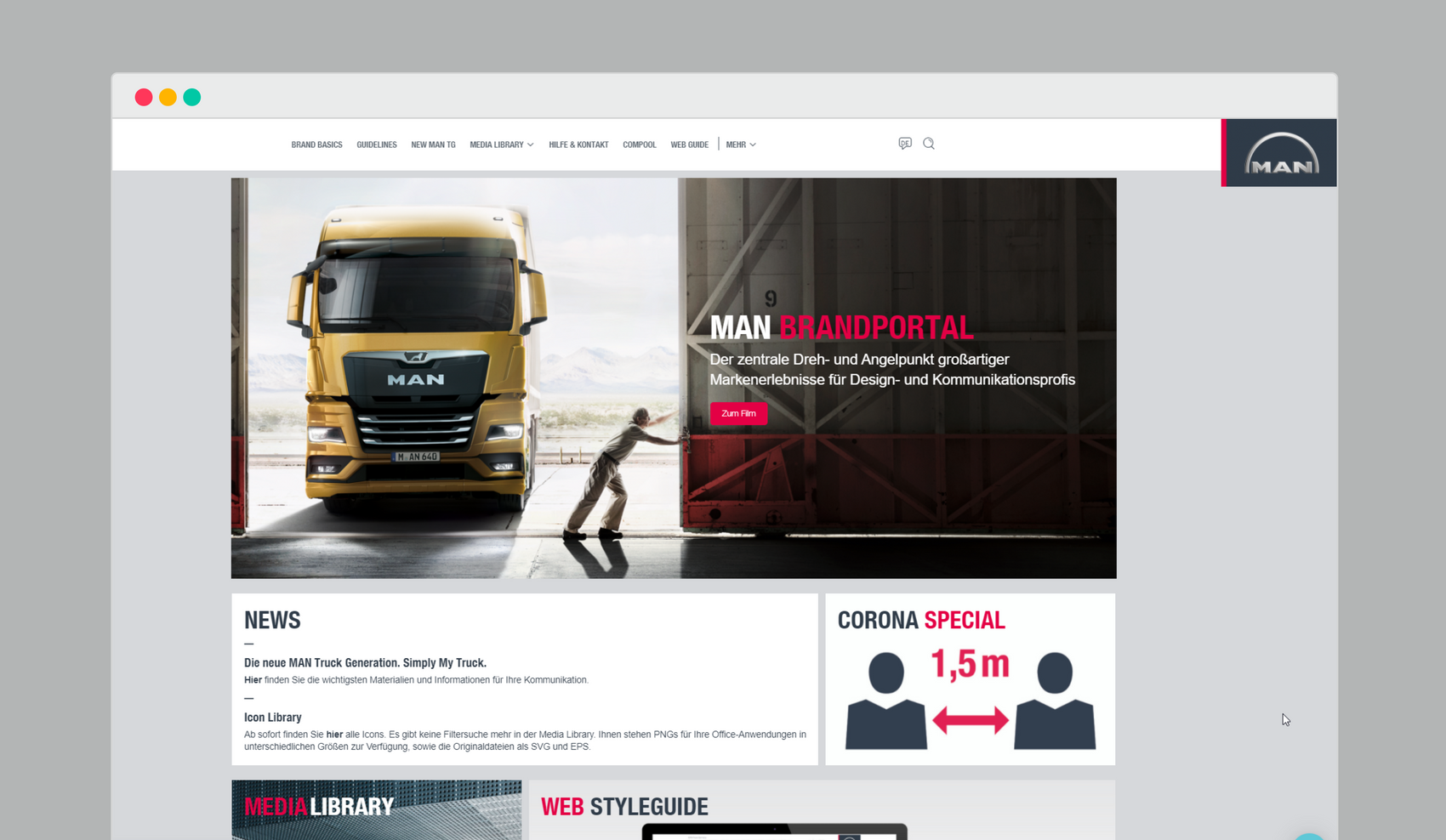 MAN's collaboration with Frontify first started in 2016 with the build of an online digital guideline to replace their existing PDF. In 2018, this scope increased significantly with the launch of MAN's fully-fledged global Brand Portal bringing all its entire brand into Frontify. This enabled MAN to reduce their existing tool stack from 4 to 1. The results: a significant reduction in cost and effort by managing everything more effortlessly. Marina Wamboldt, Corporate Design Lead, was there from the get-go and responsible for spearheading the conception and implementation of this company-wide initiative.
We spoke with Marina about MAN's journey so far and how she's experienced the growth from the front seat. While always keeping their pain points top of mind, MAN aspired to provide all global teams – spread across 60+ countries – a centralized online software that could replace their recurring hurdles in workflows with tools for seamless collaboration.
For a globally active transport company like MAN Truck & Bus, it was always clear that the collaboration between our service and sales partners, regional markets and HQ needed to be faster, better and more transparent.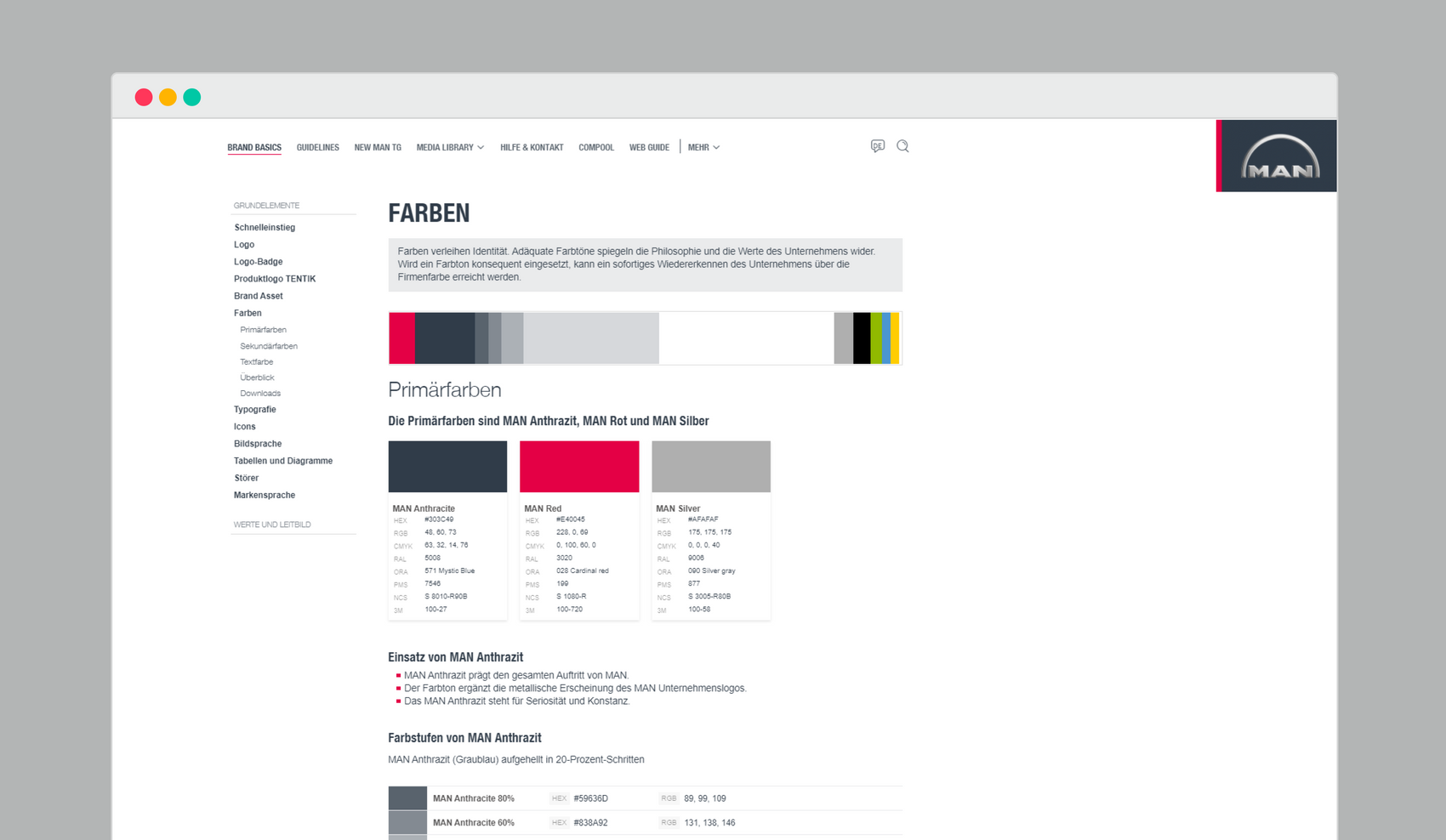 Marina draws the comparison between a brand and a person who, despite constantly evolving, is always adapting to its environment, and recognized by its fellow humans. It's a simple case to explain why living guidelines are so important, as they keep the brand image and identity up to date across all touchpoints consistently. So, in many ways, she adds, "The MAN Brand Portal is more than just a brand platform, it is, in essence, our central hub where great brand experiences for design and communication professionals are built."
Our Brand Portal is the single source of truth. It's the center of our brand.
For all users, there are a multitude of applications that facilitate daily work no matter what the requirements are and which touchpoints are involved. These capabilities go far beyond the central guideline and asset management capabilities. With their Brand Portal, MAN users are now also able to:
• Stay on brand with easy access to guidelines • Access all the latest digital asset libraries • Download the most recent marketing materials • Collaborate and iterate on creative projects with external partners • Integrate seamlessly with Figma for content design • Be more self-sufficient in how information is shared and consumed • More transparency within teams, markets, and HQ • Enable strong governance for internal and external users • Automate editorial publications for physical and digital formats using Digital & Print Templates • Document and access all designs and code within the Digital Guide
What's more, easy access for employees via SSO and a fully scalable user management leads to a seamless consumption of content and unhindered brand experience. All users are informed about the latest updates about twice a year via newsletter, and the continuous development of the portal means that a constant adaptation to the user needs are possible, setting up the company with a sustainable digital solution that can adapt and flex. In short, Frontify provides even further simplification and ease for users and editors alike.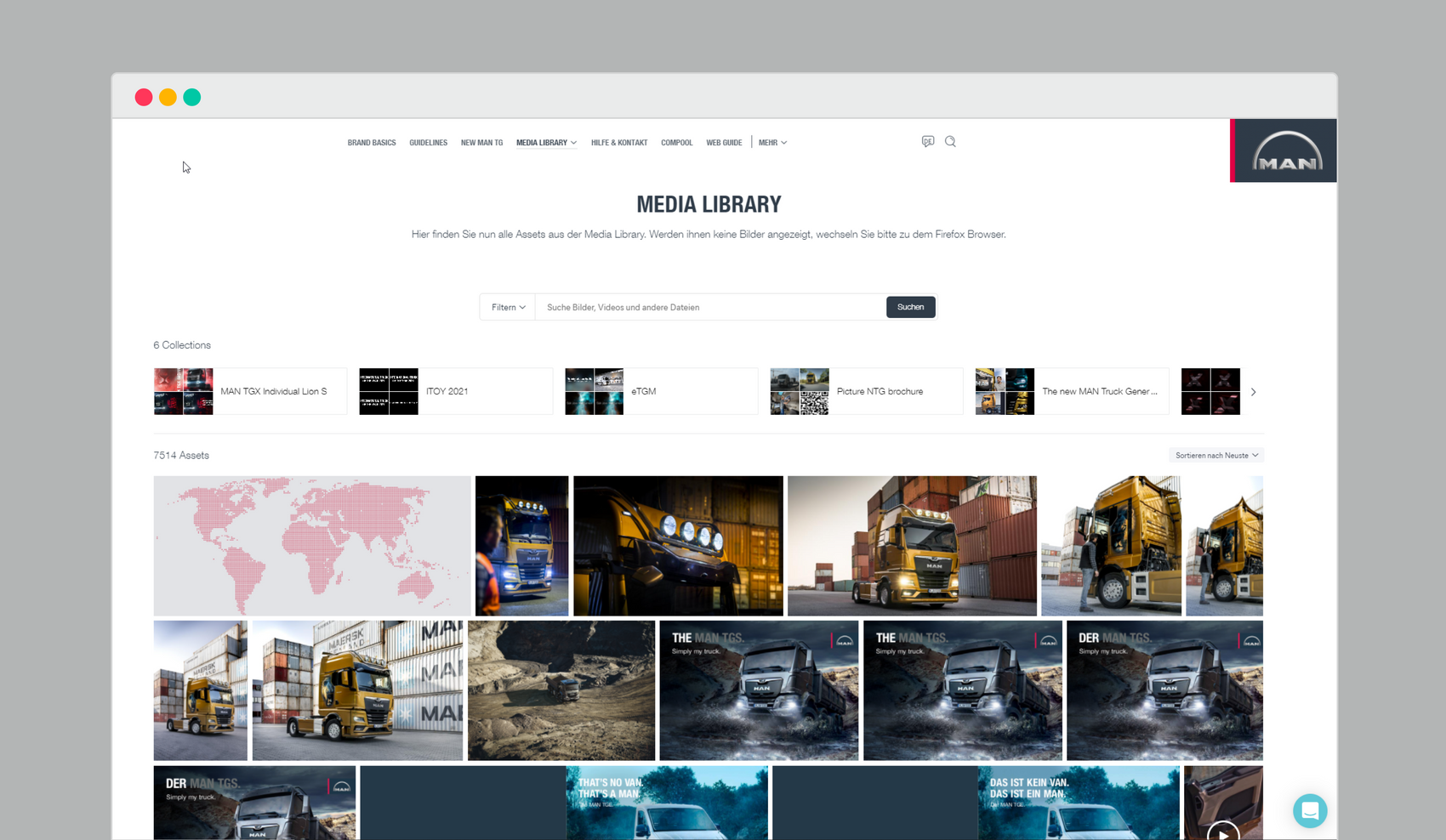 For designers and developers, MAN recently released a Digital Guide serving as a core documentation point to access MAN's digital design system. The design and creative work is built in Figma, and then – thanks to Frontify's Figma app – embedded directly in the Brand Portal for always up-to-date documentation and view without having to dive into the native tool.
Frontify has helped us immensely and made possible the way we're now able to conduct project management, design, and web development with a few clicks. We can now work faster, more efficiently, and most importantly, more together.
Today, with easy access to a single space for all brand material, content, code, and even publication creation, MAN is able to work much more efficiently as an organization. With over 12k users on the platform, of which just under 2000 are external, spread all over the world, involved in hundreds of projects each year, the cloud solution ensures MAN can continue to strengthen their CI and consistency from the global view down to local markets, saving time, money, and effort to make the magic happen.