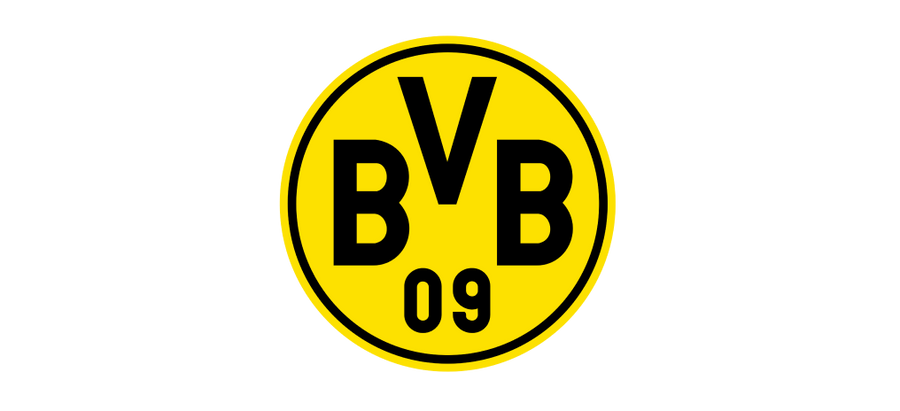 Black & Yellow: The 30m People Brand
Here at Frontify, we continuously talk about how a brand is for everyone, and that's especially true for Borussia Dortmund – BVB – a brand that unites the passion of almost 30 million fans worldwide. Sports brands aren't like any other brands. That's why – in order to ensure that its brand is living up to expectations – all of their internal and external brand builders need to work collaboratively, consistently, and efficiently.
Borussia Dortmund uses Frontify since 2019
Brand Guidelines
Creative Collaboration
Digital & Print Templates
Digital Asset Management
Founded in 1909, Borussia Dortmund is one of the largest and most successful football clubs in Germany. In 2005, the club's ownership saw a need to evolve its business and a big part of the evolution was investing in the development of the Borussia Dortmund brand, which included the implementation of a dedicated brand management platform. With a stronger brand identity and visual guidelines based on BVB's core values – intensity, bonding force, ambition, and authenticity – a more reliable brand emerged.
Since then, the BVB brand has become known to football fans around the world. But the growth brought new challenges. BVB now had to successfully position its brand both in a national and international context, which meant:
Aligning all stakeholders' interests, and communicate the brand's identity
Improving brand consistency and centralize all brand assets
Enabling everyone to make quicker and more efficient turnarounds with a fast-paced, multidisciplinary task force – all while growing international departments
What used to be a small core team of stakeholders quickly became an increasingly complex set of touchpoints and globally active brand champions. Players, employees, sponsoring partners, marketing agencies, licenses, media, and the BVB fans all became part of something bigger. The brand-building required increased coordination between departments and a consistent and clear structure for all existing brand assets and communication channels.
Frontify allows anyone – with or without design skills – to quickly access our brand world, download brand logos, fonts, and assets, and create brand visuals all on their own
For example, with globalization, they saw a considerable increase in inquiries for marketing assets and brand guidelines. Suddenly, a new set of requirements became apparent. Such as the ability to share certain brand assets to specific users, streamline the entire coordination process, and ensure the brand's quality and consistency. To tackle this rapid brand growth, they needed a solution as fast as possible. With Frontify, they are able to effectively structure and centralize brand guidelines and assets, create workflows, and manage projects both with internal colleagues and external partners.
And so, the BVB Brand Portal was born. Since the implementation of Frontify in 2019, cross-functional departments such as marketing, communications, international offices in Shanghai and Singapore, and external merchandising companies all work together within the platform. With new and fully integrated guidelines for the brand and corporate design, BVB can easily manage approvals and create marketing collateral in no-time. For external partners, feedback and approval processes for marketing projects have seen a significant increase in speed and precision, also thanks to clear and easily accessible brand guidelines.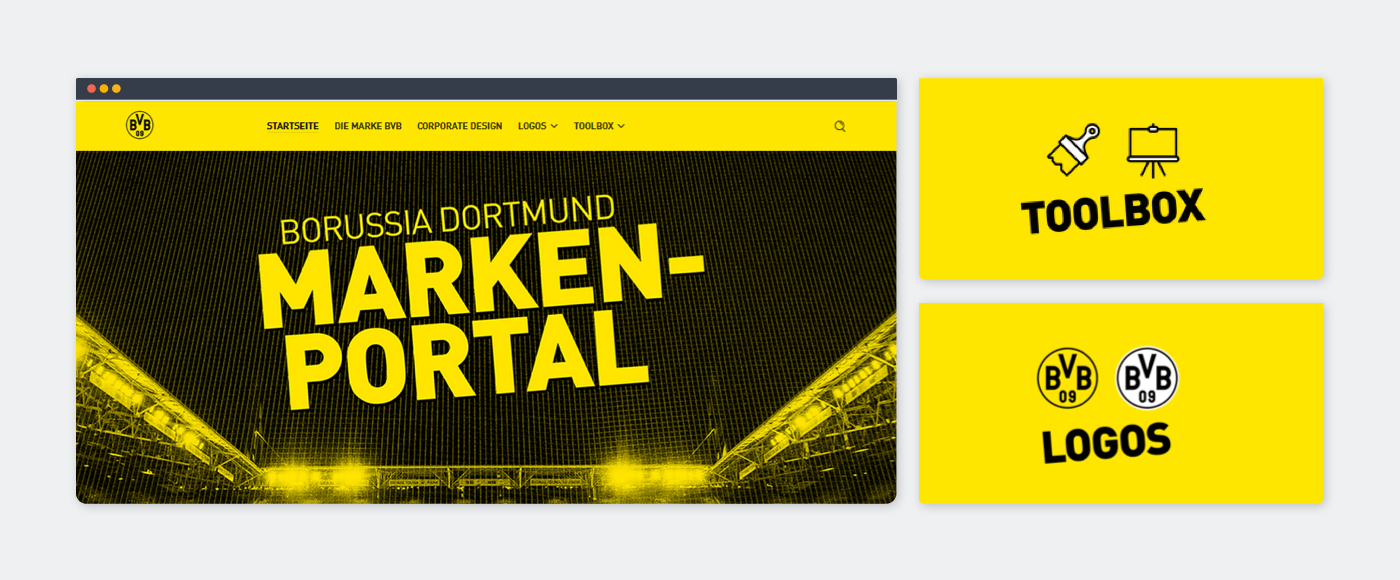 Our feedback loops are a lot more detailed thanks to the collaboration capabilities of Frontify. We're now able to discuss assets and campaigns faster and more granular than ever before – both internally and with externals.
The BVB Brand Compass facilitates more streamlined coordination between graphic designers and agencies. As a result, Frontify reduces the number of emails thanks to the precise structure and centralized assets that are now accessible and neatly categorized into folders and status workflows.
Going forward, BVB will continue the growth of its brand in new markets, achieve greater visibility, and sharpen its brand image with clearer messaging. This will help them further build on those deeper fan connections all over the world, empowered by every touchpoint their fans experience. With the BVB Compass, the stage is now set for BVB to take a national soccer brand, and make it truly global.
Frontify helps us bring our globalized brand identity to life. Coordinating projects with our partners, worldwide, is now a lot easier by having everything brand-related centralized in one platform – the BVB Brand Portal.