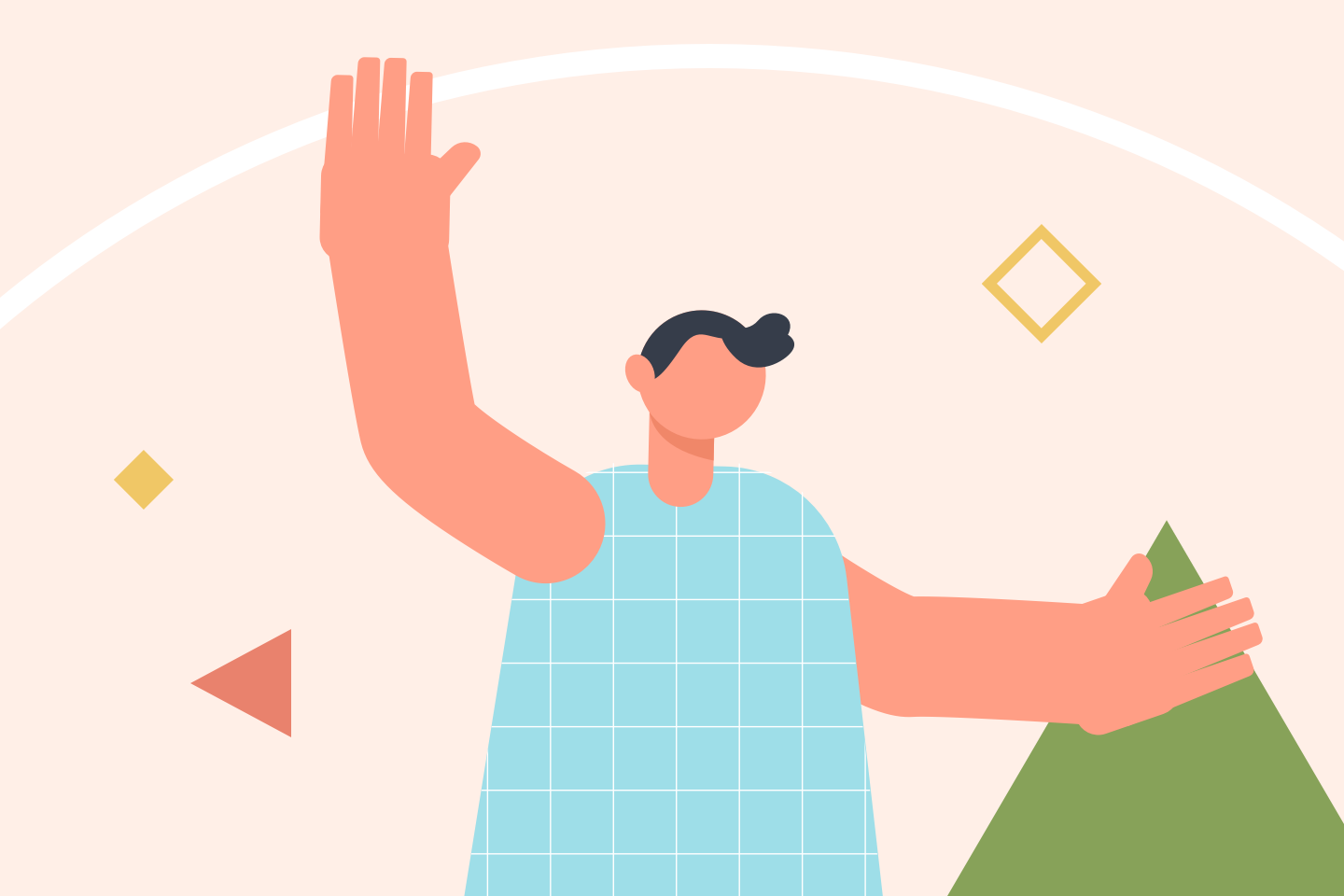 Using the Brand Equity Pyramid to Build a Powerful Customer-Centric Brand
The most incredible architectural feats on Earth and the world's most memorable brands both began the same way: with a solid foundation.
Once you lay the groundwork for an amazing idea, you can build upon it, reach greater heights, and gain visibility among more people. And this holds true whether we're talking about Coca-Cola or the Eiffel Tower.
So, it's no surprise that the development of brand equity – or a brand's perceived worth – is often illustrated with a pyramid. After all, the pyramid's wide, supportive base enables the growth of an epic structure. And no brand equity model captures this idea better than Kevin Lane Keller's brand equity pyramid.
The logic behind Keller's model is sound. To create a valuable brand with instant name recognition among customers – what's known as customer-based brand equity – you've got to start at the bottom. As you craft that brand image, provide customers with worthwhile experiences, and prove that your brand delivers value, people will develop a positive perception of your brand. In other words, it builds brand equity.
Let's take a look at the brand equity pyramid and explore how you can use this systemic approach to lay the founding blocks of your brand.
Keller's Brand Equity Pyramid: 4 Essential Steps to Build Your Brand
Brand equity is often considered a social value: Essentially, it's how people perceive a brand.
It's based on the idea that well-known brands generate more revenue simply because they have name recognition. Why? Because they're brands that customers talk about positively, recommend to friends, and opt to spend their money on over competing brands. Brands with positive brand equity can charge more for products and even transfer that equity to new products by simply associating them with the brand name.
The steps of the brand equity pyramid outlined below represent four fundamental questions that consumers subconsciously ask about brands. Answer these questions well, and you'll construct a brand that people are loyal to and that offers a rewarding customer journey.
Step 1: Lay the Foundation of Brand Identity
The base of the brand equity pyramid is brand identity or brand salience – the degree to which consumers notice or think about your brand in a buying situation.
Here, the question customers are asking is: "Who are you?"
Customers need to know what makes your brand special, so identify your unique selling proposition. For example, while many coffee companies claim to create the smoothest or richest java, Death Wish Coffee carved out its own niche by asserting that it was the maker of the world's strongest coffee.
The best way to identify your unique selling point is to conduct market research to determine who your customers are and how they perceive your brand. Do they see your brand as you want them to? Or is there a gap you need to bridge?
For example, when web analytics company Parse.ly discovered in 2019 that users' perception of its product didn't match its external messaging, the company decided to rebrand.
"We were being viewed by our customers as a breath of fresh air in a very stodgy category of software," co-founder Andrew Montalenti says. "But the way we messaged was, 'We are a robust enterprise analytics software with a focus on audience attention and content.' It almost felt like we were messaging what people were moving away from to come to us. That just felt totally backward."
You can also use this research to determine if there are various market segments with disparate needs that may have different relationships with your brand. And it'll give you an inside look at how customers make buying decisions and how they make purchasing decisions between you and competitors.
Step 2: Meet Customers' Needs on Every Level
Now that you've established your brand's unique position within the marketplace, the next step is to clarify what your brand means to people.
The question consumers have for your brand now is: "What are you?"
There are two blocks on this level of the brand equity pyramid: brand performance and brand imagery. They represent how your product meets people's needs on both a general level and a psychological one.
Performance essentially asks, "Does the product fulfill the promise it makes?" and "Does the product meet or exceed expectations?" The experience customers have with your brand is a direct result of how your product performs. You can investigate brand performance by looking at customer reviews and returns, as well as customer support queries.
Imagery, on the other hand, asks, "Does the product appeal to customers on an emotional level?" and "Does it meet or exceed expectations in terms of how it's marketed?" This block is about more than just whether a product works as it should – it involves how the product makes the user feel. Look at how your product is marketed and compare it with what customers have to say about your brand. Do your messaging and advertising accurately convey how customers say a product makes them feel?
For example, online food-ordering and delivery company Takeaway fulfills its promise and meets consumer expectations every time a takeout order is correctly and efficiently delivered to a waiting customer. And even if there's an issue with an order, Takeaway can still score high for performance and imagery by offering top-notch customer service that makes customers feel appreciated.
Step 3: Respond to Your Customers
At this stage of the brand equity pyramid, brands look a bit deeper at how customers react to their product and determine how they should respond.
Here, the question consumers ask themselves about your brand is, "What about you?" or, "What do I think or feel about your brand?"
Customer judgments and feelings are the two blocks of this stage. Consumers make a wealth of judgments about a brand and its products based on advertising, company policies, customer service, product quality, and how it compares to competitors' products. Consumers also consider how the product makes them feel about themselves, and how a product reflects on them.
Now's the time for brands to take what they've learned from feedback, reviews, and customer replies on social media – as well as tools like Zendesk or Formspree – to stay customer-centric and determine what actions they should take in response.
Let's say you discover users are having a difficult time finding specific product information on your website. You could take steps to rectify this by reassessing your site's UX or placing that information in a more prominent place on the product page.
Or, you may receive repeated feedback that your product is similarly priced to a competitor's but not as high-quality. This could inspire you to lower the price point and make price your unique selling proposition.
Step 4: Strengthen the Customer Bond
At the top of the brand equity pyramid is brand resonance. This last step is all about your brand's relationship with its customers. It's the most difficult – and the most valuable – level to reach.
The final question is, "What about you and me?" or, "How much of a relationship would I like to have with this brand?"
At this stage, you've identified your most loyal customers. Your brand resonates with these buyers, and they don't hesitate to purchase your product over a competitor's.
There are four categories of brand resonance, according to Keller:
Behavior loyalty: This involves regular, repeat purchases.
Attitudinal attachment: To create resonance, customers must love your brand. It may involve them considering your product a special treat or pleasure they look forward to.
Sense of community: Customers feel a sense of community and kinship with both the brand and other brand advocates.
Active engagement: This category speaks to customers who are so devoted to your brand that they're engaged with it even when they're not making a purchase. For example, these consumers might join a fan club or follow brand employees and influencers on social media.
The goal at this top level of the brand equity pyramid is to strengthen each of these four categories and retain your customer. So, look for ways to reward customers at the top of the pyramid. This might include gifts, free shipping or upgrades, or loyalty programs.
Sephora's Beauty Insider loyalty program, for example, allows customers to earn points on every purchase that they can redeem for rewards like makeup samples or classes. Members also get annual birthday gifts. On top of that, those who spend certain amounts of money at Sephora receive elite statuses that give them access to special events and sales ($350 a year gets you VIB status, while $1,000 awards you Rouge status).
Brand Equity Is a Key To Success
One of your company's most valuable assets is the somewhat nebulous concept of the brand itself. It can't be seen or touched, but it's significant to consumers because it's something they just know and feel.
When customers perceive your brand positively, this improves its value, or equity, which has countless benefits.
It allows your company to expand into new products more easily, it deepens customer loyalty, and, of course, it leads to more sales.
Oskar Duberg
Senior Brand Content Specialist