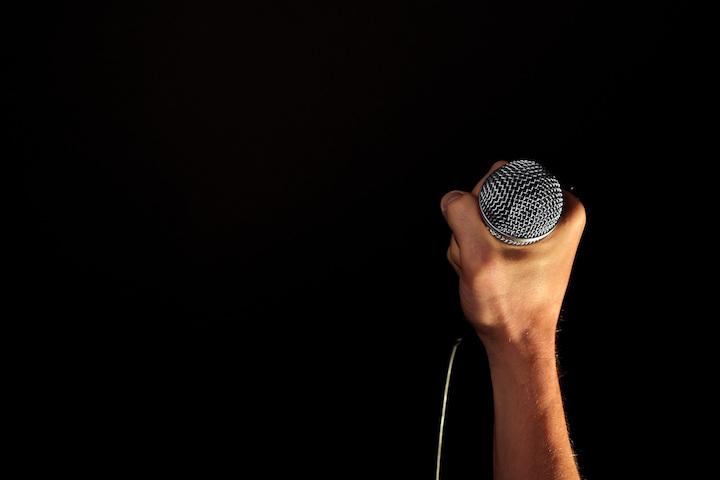 How to create tone of voice guidelines
Find out why tone of voice is so important to your brand, and learn how to build brand voice guidelines everyone will understand.
Ninety-five percent of organizations have brand guidelines. In them are pages and pages of information on the correct and incorrect ways to use their brand components like logos, color palettes, and photography. You can even find direction for the proper spacing of margins and columns. But not all brands have brand voice guidelines.
If you've thought through every possible iteration of your visual brand but don't have your tone of voice in your style guide, then your brand isn't complete. You've got a beautiful shell with nothing inside.
Learn more - What is a style guide?
What is tone of voice?
Your brand ton of voice is your brand's personality. When you define your brand voice, you spell out how you talk to customers – and you apply this voice consistently throughout all your brand communications.
Are you funny, quirky, optimistic? When you define your brand tone of voice, your website, social media, emails, in-store signage, etc., need to reflect those traits to create a brand personality consumers can depend on.
While your voice doesn't change, your brand tone might shift slightly based on the audience or content type. For instance, the tone of your Twitter posts might be more relaxed and humorous than your LinkedIn content. And the tone of your emails is more personal and conversational than a press release to media, where you want to be a bit more polished and authoritative.
How to create your brand's tone of voice
Here are some tips that will help you perfect your brand tone of voice.
Think about your target audience
When crafting your brand voice, you want to think about who your customer is, and create a communication style that appeals to them. Is your target today's twenty-somethings, straight out of college? Then you should choose a more casual brand voice they can relate to.
When Simmons, a 150-year-old mattress company, rebranded to focus on Gen-Z consumers, it adopted a new brand identity. It got a new logo, bright, bold brand colors, and a whole new brand tone of voice that appeals to a young, social-media focused audience.
Before the rebrand, Simmons' target was an older audience looking to make a financial investment in a high-quality mattress. Its website copy spoke about mattress technologies, customized fits, and elegance because those were characteristics that appealed to that demo.
After the rebrand, Simmons' brand voice became more direct and fun because that was a better fit. Its new target audience isn't looking for a mattress investment. They're moving out on their own for the first time, need to buy the basics, and don't want to blow all their money. That's why the updated web copy is focused on helping them save their "hard-earned bread" by purchasing a fairly priced mattress.
And its tone of voice in social media posts is even more laid-back with puns and memes. The brand voice is funny and relaxed to help Simmons better connect with its audience.
The brand has done so well connecting with its target customer using its new brand personality that TikTok chose Simmons as one of the top brands that "brought much-needed joy and levity to TikTok and into our homes during a challenging year" with its #Snoozzzapalooza influencer ads.
Consider your industry
When developing a brand voice, you need to match your target audience, but you also need to craft an appropriate voice for your industry. A laid-back, funny voice can work for mattresses, but it isn't appropriate for financial services. When your brand is in the least-trusted industry and charged with protecting customers' financial futures, funny just doesn't fit.
But having a financially focused brand doesn't mean your brand personality has to be stuffy and boring either.
Discover is one of the top financial service brands and is the most trusted credit card company, with an overall trust rating of more than five points higher than its closest competitor. Discover has crafted a brand personality focused on positivity. It shows its personality by being consistent in its communications, from its mission to help people "save more to achieve a brighter financial future" to articles that show them how to do it.
Look at competitors
Once you've found a personality that connects with your target demographic and made sure it's a good fit for your industry, you need to see how it stacks up against your competitors. You don't want to sound like they do. You want to craft a personality that helps you stand out like Wendy's did with its evolved brand voice.
Wendy's has always tried to set itself apart from its competitors with its square burgers and Frostys instead of milkshakes. In the past few years, it has also started differentiating itself from its burger competitors with a brand voice that's confident, playful, and a little bit snarky, often calling out its competitors directly. The evolved personality is brought to life in its marketing strategy through social media and ads.
Wendy's even released a mixtape available on Spotify and Apple Music called "We Beefin?'" that took shots at McDonald's and Burger King. The album features five songs and includes lines like "You No. 1? That's a joke / Why your ice cream machine always broke?"
The album is considered surprisingly listenable.
Why brands need a tone of voice guidelines
Once you've crafted the perfect brand personality with a unique voice and tone that's all your own, you need to make sure you're documenting it in your brand guidelines to maintain consistency. Consistency is necessary to build a strong brand.
Consistently presented brands are almost four times more likely to have excellent visibility. Consistent brands also create trust with consumers – trust leads to loyalty, and that's why consistent brands make 23% more money.
When small businesses have one person crafting all their content, it's easy to maintain a consistent tone. As your brand grows, more stakeholders are developing your messages, which can lead to different tones. Coca-Cola is one of the most valuable global brands, and it has around 4,000 agencies that work on its brand and thousands of internal employees.
By establishing clear brand voice guidelines, you're empowering marketers and content creators to write in a consistent brand voice.
How to create tone of voice guidelines
Here's a step-by-step guide to creating a brand voice guide that will increase consistency across your content.
1. Capture your voice characteristics
When you've selected all the key characteristics that define your brand voice – and your brand personality – add them to your style guide and rank them in order of importance to help your team know what to lead with.
In the brand voice guidelines that Uber gives to team members to help them craft content "that sounds like Uber," the brand provides core voice elements as well as primary and supporting voice characteristics. For example, at the core of its brand voice is audience-first communication that's easy to understand. The brand's primary voice characteristic is optimistic, where "problems are solvable," and the "future is bright," followed by inviting, and then bold.
2. Include examples of your brand tone of voice
In your brand voice guidelines, provide examples of how you'd like your personality to come through in your writing style and messaging.
Channel 4, a British public-service television network, describes its brand voice as "bold, surprising, and challenging" and includes headline examples from successful ad campaigns to provide context for how that voice should shape communications.
Sprout Social, a social media software company, goes even further with its examples, showing readers what not to do as well.
3. Detail tone of voice differences
Provide team members with a guide for how different communication channels or audiences will need a different brand tone of voice.
Sprout provides a helpful chart in its guidelines to show the subtle way its tone changes for different content marketing types. For instance, its emails are personable and friendly, but its case studies are more buttoned-up.
4. Add Quick Tips or a Checklist
Make it easy for users to quickly grasp your voice and style usage with quick tips or a checklist like Uber provides for its brand voice characteristics.
Boost consistency even more with digital guidelines
Now that you've got your brand look and voice all mapped out in your brand guidelines, boost your consistency even more by switching to cloud-based guidelines. Most companies rely on PDFs to share their guidelines with internal and external teams, but only about a quarter of organizations have guides that are easy to find.
With a style guide, everyone has easy access to the latest and greatest brand information. You can rest easy knowing that your carefully curated brand voice will maintain consistency across all your communication channels.

Roger Dudler
Founder & CEO