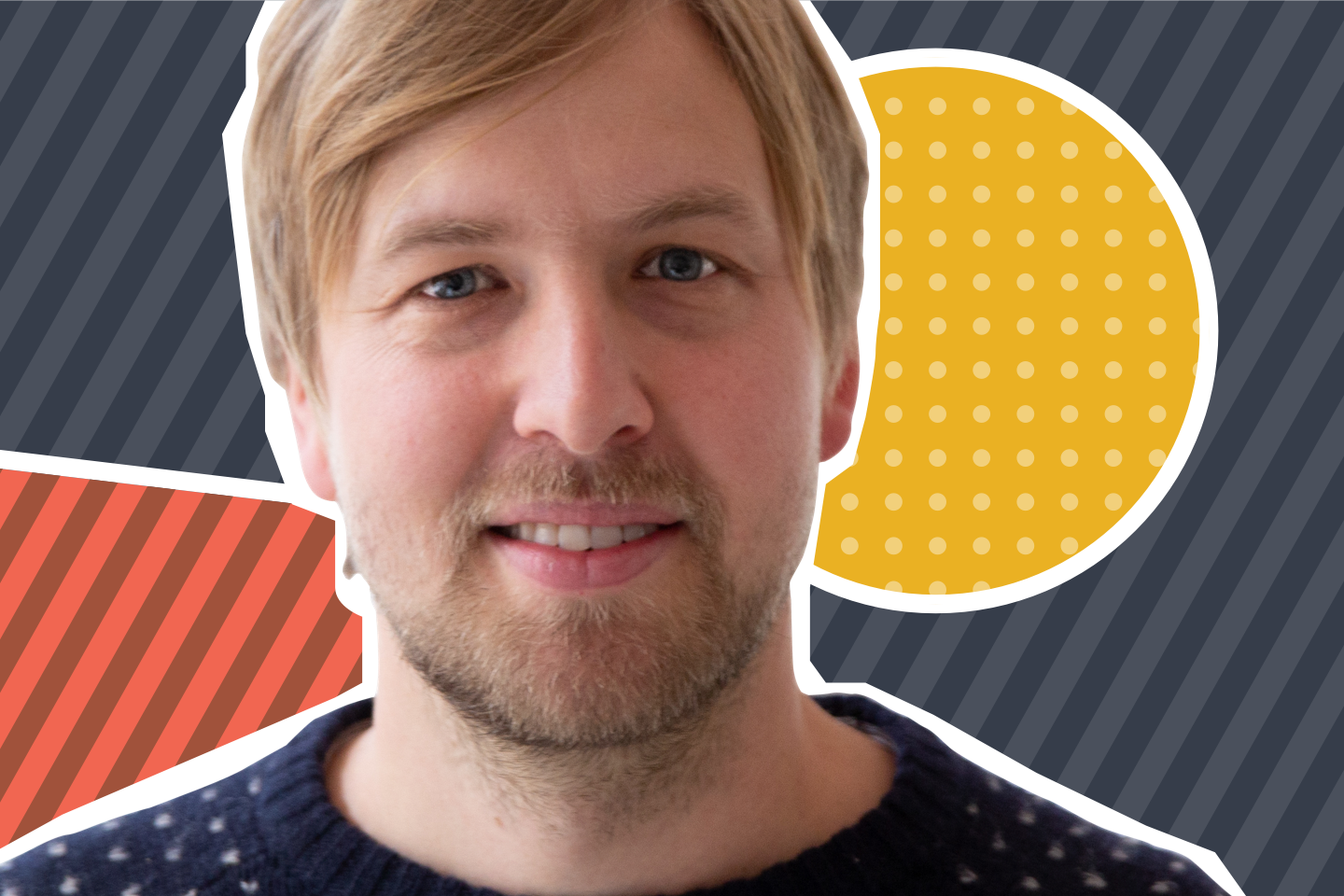 The Vision of the Frontify BAM
We sat down with Remo Brunschwiler, Head of Product at Frontify, to talk about how Frontify asset management capabilities are designed to provide value today and in the future.
Building a great digital product requires many things: Delightful experiences, ease of use, a beautiful interface, and outstanding value for its users. In this interview, we focus on the Frontify DAM (or rather BAM, as we'd like to call our extended version DAM) – a central element of our brand management platform.
So, Remo, tell us a bit about yourself.
Sure! I'm Remo Brunschwiler, Head of Product at Frontify. I joined Frontify almost at the very beginning. I'm very passionate about our product, and how it helps our clients master their branding challenges.
What kind of digital assets are important to consider, when building the future of Frontify's brand management platform?
Traditional Digital Asset Management (DAM) solutions focus on storing, organizing, and sharing digital assets. Simple things like images and videos are normally what's made accessible.
But when you think about what truly makes a brand – from an asset point of view – there's so much more to consider. What about colors, typo styles, icons, logos, text snippets, documents, templates, or even code components? What about prototypes and design artifacts? We really believe that traditional digital assets are only one part of the story, so we try to look at brand assets from a more holistic point of view.
Why did Frontify decide to build different library types for different use cases?
While building our Brand Asset Management solution, it became clear to us that every asset type has its own specialties. For examples, icons are available in multiple formats, sizes, and colors, whereas images aren't. Through discussions with our clients, we also learned that ownership is often split between different asset types. So, again, if icons is an example, there may be an own dedicated team responsible for icons only.
Given these facts, we decided that every asset type deserves its own space or its own library. This decision made us think deeper about the characteristics of each asset type, and make sure we provided the flexibility to put them – visually – in the spotlight.
By giving each type its own space, we could also extend the functionality on a very distinct level. For example, making it possible to generate icons in different colors and sizes from a single SVG file – without having to touch the functionality for non-icon SVGs.
To add even more flexibility – we don't only offer a library for each asset type but also provide the possibility to have multiple libraries of each type. You could have a distinct library for your application icons and another one for your website icons. This gives you the ability to split ownership and scope things on an even more granular level.
Although this setup maximizes flexibility in managing your assets and responsibilities, it may not be ideal from the consumer perspective. To deal with that, we go our own separate way. We strongly believe in the concept of a single point of truth for the consumer. That's why – in Frontify –everything (your identity, your guidelines, your assets, and more) comes together in one place. A place for your brand. A place that's highly customizable not only content-wise, but also visually, to match your visual identity.
Which integrations are planned for the future?
In the last year, we've made great strides when it comes to integrations. We are now offering a wide range of Content Management System (CMS) integrations – from open source tools like Drupal and WordPress to enterprise solutions like Sitecore or Adobe Experience Manager. We also offer Content as a Service solution like Contentful.
Because those specific integrations are mainly for marketers, and we want to support everyone who is involved in shaping your brand, we also play nice with creatives and developers with our Sketch, Adobe XD, Figma, and Storybook integrations.
At the moment, we're also interested in integrations to support sales teams more effectively. We want Frontify to become your central place for all brand content and activities. Recently, we opened our platform to developers. Our developer tools are built with the best developer experience in mind – in the end, building your own integration should be streamlined and fun. We want to enable everyone to build their own integrations and apps tailormade for their tool stack – either by leveraging our GraphQL API or widget-like tools like our Frontify Finder.
As the word "everyone" is at our core, we want to make Frontify an essential part of everyone's daily routine. The first step in this direction is the office integration via Templafy.
A solid DAM is a good base – but what's next?
Our goal is to support clients in making their brands more consistent across all touchpoints, across all channels, and throughout the brand management lifecycle. With this in mind, it's easy to come up with ideas for improvements, or even completely new products.
Possible ideas could be leveraging data and analytics to improve brand performance and boost personalization to new levels. Or using machine learning to automate brand or design tasks. Or helping our clients strengthen their brand strategy and sharpen their core messages.
And, of course, using our solid foundation of brand assets to drive innovation. A good example of that is our Digital & Print Templates, which allows non-designers to create on-brand collaterals with ease. The future of branding is bright, and there is a lot more to come from our side.
In a Nutshell
Frontify connects everyone by providing assets in the right context and format.
Enable cross-functional teams to work effectively and on brand – from brand teams, to marketing, design, sales, HR, and beyond.
Every digital asset type is unique and deserves its own dedicated space.
Integrations are key to Frontify, and allow you to organize literally anything through one platform.