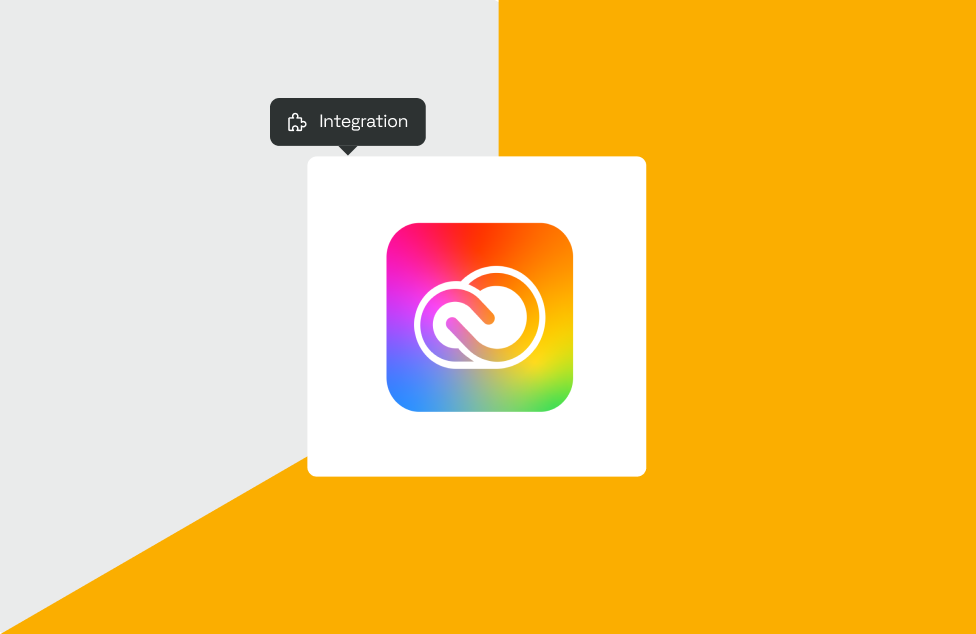 Frontify Integration with Adobe Creative Cloud Libraries
Our integration with Adobe Creative Cloud Libraries is another milestone in elevating the brand's value for creative teams of all shapes and sizes, anywhere, always.
Simplifying creative workflows is kind of what gets us going. So, you could imagine that integrating with Creative Cloud Libraries was a no-brainer. We're excited to share this with you – making creative elements for your brand projects available right in your favorite Adobe Creative Cloud apps, so you can keep deliverables on brand.
Connecting Frontify with Adobe Creative Cloud Libraries streamlines creative work, providing your creative teams with access to brand elements directly in your native design environment – across Adobe apps for photography, design, video, web, UX, and more.
What's this Integration All About?
The Frontify Integration with Adobe Creative Cloud Libraries allows you to add brand assets living in Frontify to the Adobe creative tools' native environments. Utilize a wide range of brand assets directly in your favorite Adobe apps – more accessible than ever before.
Select the just-right asset in the web-based Frontify environment and add it to a Creative Cloud Library, including:
Why You Should Use It
Once organizations reach a certain size, marketing, brand, and design teams have to deal with higher complexity in keeping up with the creative workflow.
Business benefits are three-fold:
1. Simplify Creative Collaboration
When it comes to the asset and design environment relationship, jumping between tools and windows, or searching for the right tab in your browser to locate your images, logos, and icons is not a great use of time or energy. It's the sort of thing that can really derail creative flow and has an influence on overall production.
2. Increase in Efficiency
Find your brand assets fast with libraries in desktop and mobile apps like Adobe Photoshop, Illustrator, InDesign, Premiere Pro, XD, Dimension, Capture, and the Creative Cloud desktop. You can even access your assets when you're offline.
3 Reduce Costs
Having a connection to your centralized brand home through this integration ensures consistent use of brand assets by any and all creative teams. The result? Lower costs by centralizing all assets into a single media library, reducing asset duplication and re-purchase.
How It Works & Where To Get It
Once the Frontify Integration with Adobe Creative Cloud Libraries has been activated for your Frontify instance, you'll be able to start integrating asset types like imagery, logos, and icons. For the details on how this works, this handy help article will show you the way.
Check out the full Design Integrations List for options to create a more cohesive ecosystem and work environment, connecting brand essentials in Frontify to native design tools.
Johannes Waibel
Product Ambassador