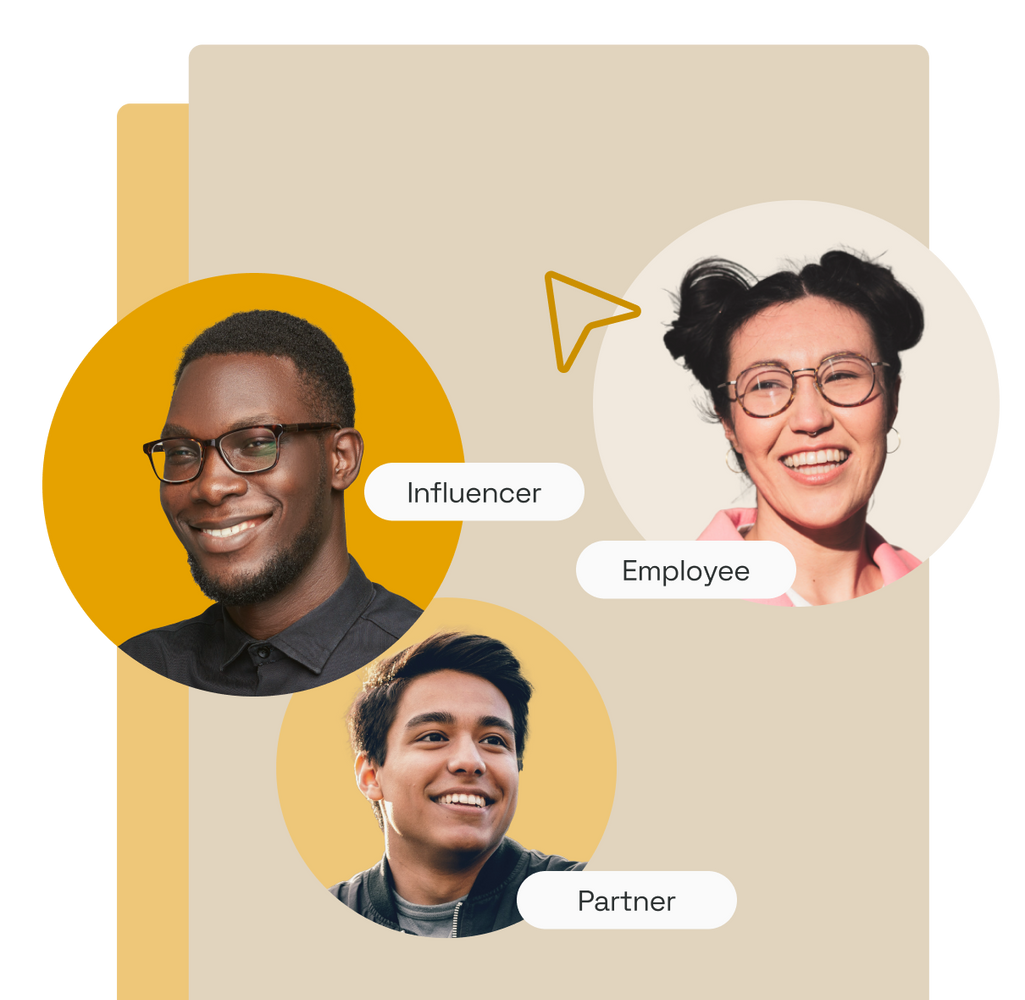 Creativity and control: How to unleash engaging brand expression without sacrificing consistency
Set your brand up for long-term success by allowing stakeholders — such as employees, partners, and influencers — to put their own spin on the brand without sacrificing consistency.
In a recent survey, almost a quarter of marketing and brand professionals said they plan to spend more than 40% of their marketing budget on influencer initiatives. Most of these brands turn to nano- and micro-influencers whose smaller audiences allow them to engage more personally. But it also means that reaching all of your target audience requires more partnerships than it did in the past.
This is especially true today since younger generations increasingly rely on social media and unsponsored, user-generated content to decide which brands they want to back. Decisions go beyond product reviews: Millennials and Gen Z want to be part of the conversation and support authentic brands that foster a sense of community. One poll found that in a year-long period, nearly half of all Gen Zers surveyed had "shared something positive about a brand."
With more and more people creating and owning content, Tati Lindenberg of Unilever explains in our recent WARC report that brands "are unlikely to entirely control their narrative." This also makes it much harder to achieve consistency. Without consistent branding, however, customers won't recognize your brand or its products — even when their favorite content creator talks about it on TikTok.
A consistent brand identity requires a strategic approach to brand management. But what an effective branding strategy looks like in practice is changing as new demographics enter the market and consumer expectations evolve. We recommend a balanced plan of action.
The traditional approach to brand management creates bottlenecks and limits creativity
Traditionally, the brand team takes complete ownership of brand management and is responsible for a range of tasks:
This process makes sense because brand marketers understand the brand better than anyone else in the organization. They're in the best position to guide team efforts and ensure consistency everywhere audiences interact with the brand.
However, relying on the brand team to create assets and sign off on new content creates slowdowns that limit branding opportunities. Especially when considering how rapidly trends change on social media: If brand managers are busy policing content, social media trends can disappear before the brand ever gets a chance to join in.
Modern brand teams have to worry about the content created by both internal and external stakeholders. With so many people involved in branding, ensuring consistency while still trying to keep up with the rapidly changing trends is a massive challenge.
Fortunately, there's a better approach to brand management that helps eliminate these kinds of issues.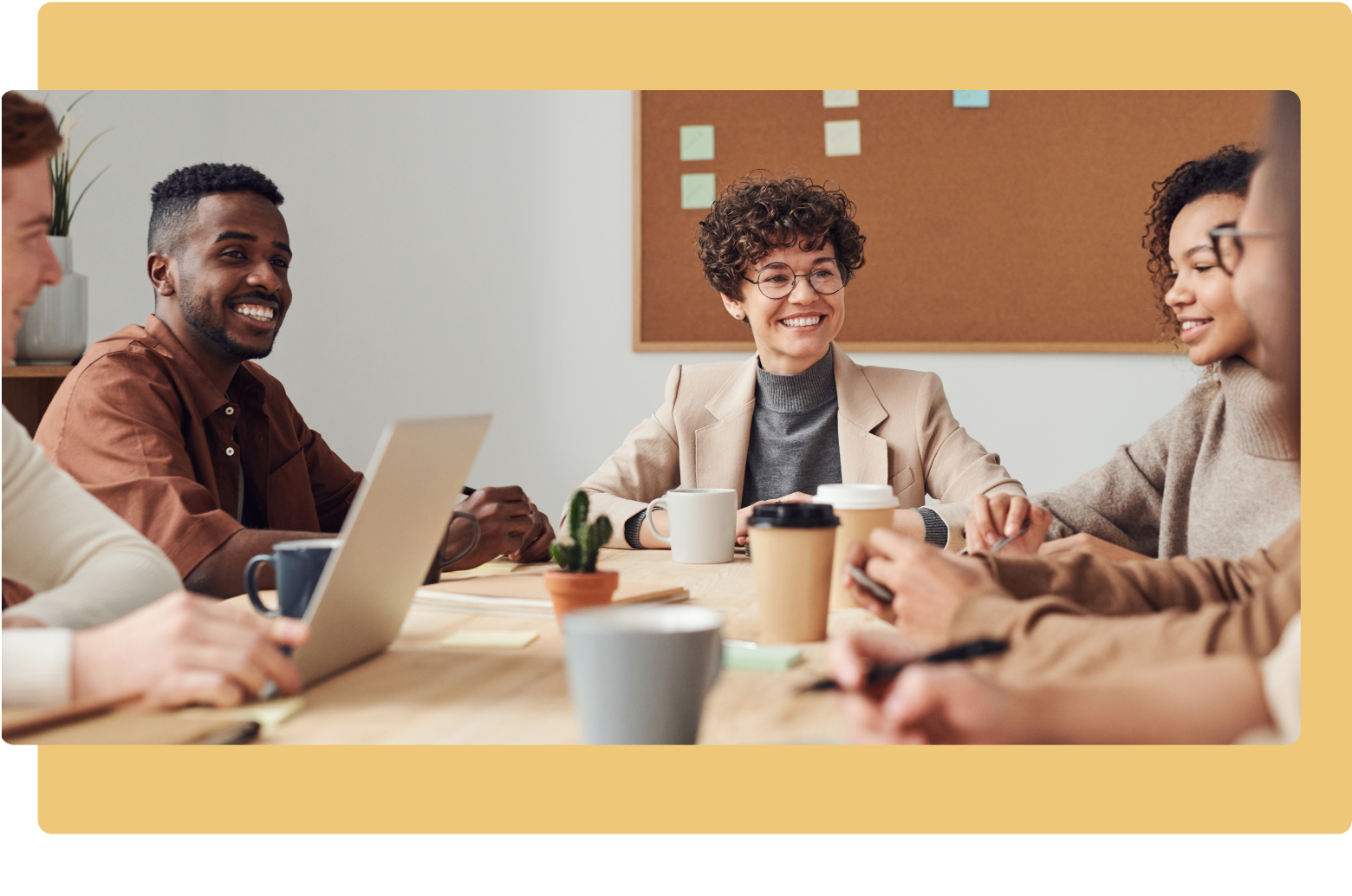 It's time for a collaborative approach to brand management
Successful brands are co-created by all stakeholders, not just marketers and influencers. Rather than placing one team solely in charge of branding, everyone should share responsibility for creating a consistent and authentic brand.
"
The real power behind your brand is your people.
"
Richard Swain
Principal at DesignStudio New York
Today, anyone in an organization can (and does) contribute to the brand narrative:
Employees create the everyday experiences consumers have when they interact with your brand. This includes a range of teams, such as sales associates who communicate directly with potential customers about product features and developers who create new product lines. They all need to do their jobs while upholding the company's mission.
Agency partners supplement the work of internal teams by offering creative direction or executing PR and advertising campaigns. These external partners need to quickly become experts in your brand and know its personality and guiding principles to represent it authentically and consistently.
Influencers support marketing efforts by creating sponsored content. But they also have to meet their own audience's expectations, which means it's vital for them to balance the brand's authentic image with their own.
With so many different internal teams and external partners representing a brand, supporting a cohesive brand image can be difficult. But it isn't impossible (or even as difficult as you might think).
Once a brand has established its mission and values, it's important to stick to the same story to build consumer trust. Rather than changing messaging to stay on trend, Snask Founder Freddie Öst said that brands should "find the common values and interests" that connect different generations within their target audience. Then, he said, they can use that knowledge to create messages that "speak to these shared experiences."
"
It's human nature for consumers to remain loyal to the brands who tell the story [they] believe in.
"
Laurence Stoffel
Global Head of Creative Studio at On
Allowing people to adapt the messaging without sacrificing consistency requires everyone to understand the brand's identity at a deep level. Whether it's an internal customer service rep or an influencer, everyone needs to have easy access to the brand's style guide. It's also vital that any resources stakeholders access make it easy to understand the rules for contributing creatively to projects and campaigns. The best way to do that is by implementing a brand management platform.
Brand management platforms give 'power to the people'
Brand management platforms act as a single source of truth and help brands ensure that all of their representatives stay on-brand with support such as brand guidelines and employee training sessions.
Enable partners to put their creative spin on the brand
Brand partners need to have guidance and instruction on how to use the various assets. The better everyone understands the brand, the more authentically they'll represent it — and the more consistent the brand's overall image will be.
Make branded assets available to everyone
Brand management platforms act as a comprehensive hub for everything stakeholders need to bring a brand to life, whether it's photos, icons, or company logos. Storing everything in one place makes it easier for brand builders to always use up-to-date assets.
Balance creativity and control with templates
Create and upload templates for various use cases: Anyone accessing the platform can then easily edit the assets before downloading and sharing them. This speeds up the creative process and makes it easier for a wide range of teams to maintain a thread of consistency throughout everything they do.
Monitor and grant access to brand materials
Setting permissions for assets and individual users allows the brand team to remain in control of the overall brand image by restricting access to specific files and folders. This makes it easy to discontinue using outdated assets or hide internal documents from external partners.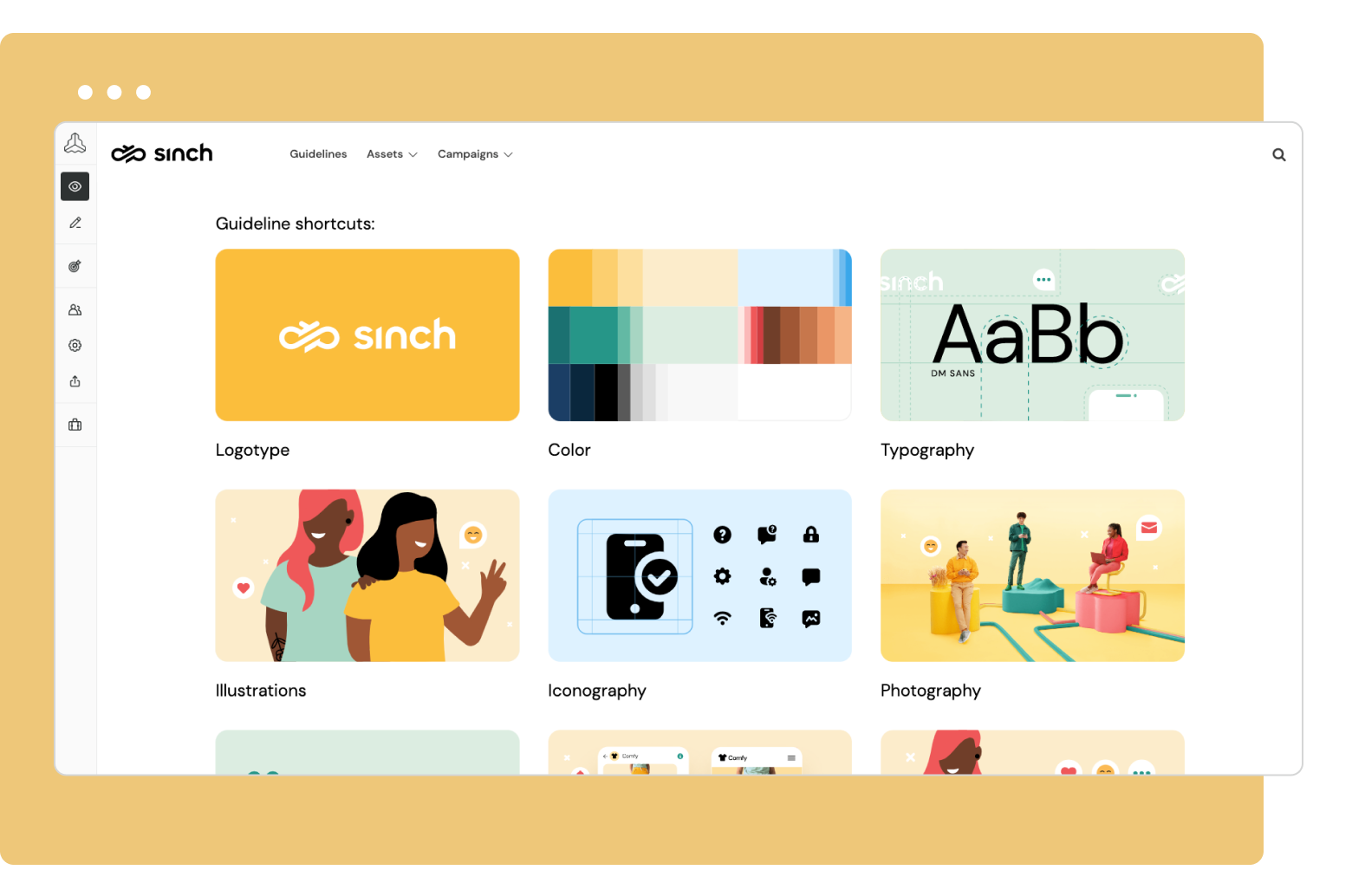 Empower everyone to become a brand advocate with Frontify
Some of the world's biggest brands rely on tools like Frontify to manage assets and empower partners to bring their images to life. Not only do such platforms make everything easier to access, but they also encourage collaboration through feedback and review capabilities. Everyone within an organization works together to balance their creativity with the brand's established image.