Digital & Print Templates
Mit Designvorlagen, deren Komponenten ihr flexibel zur Bearbeitung freigeben – oder sperren – könnt, stellt ihr sicher, dass eure Markenrichtlinien eingehalten werden, ohne dass die Kreativität darunter leidet.
Whitepaper herunterladen
Demo anfordern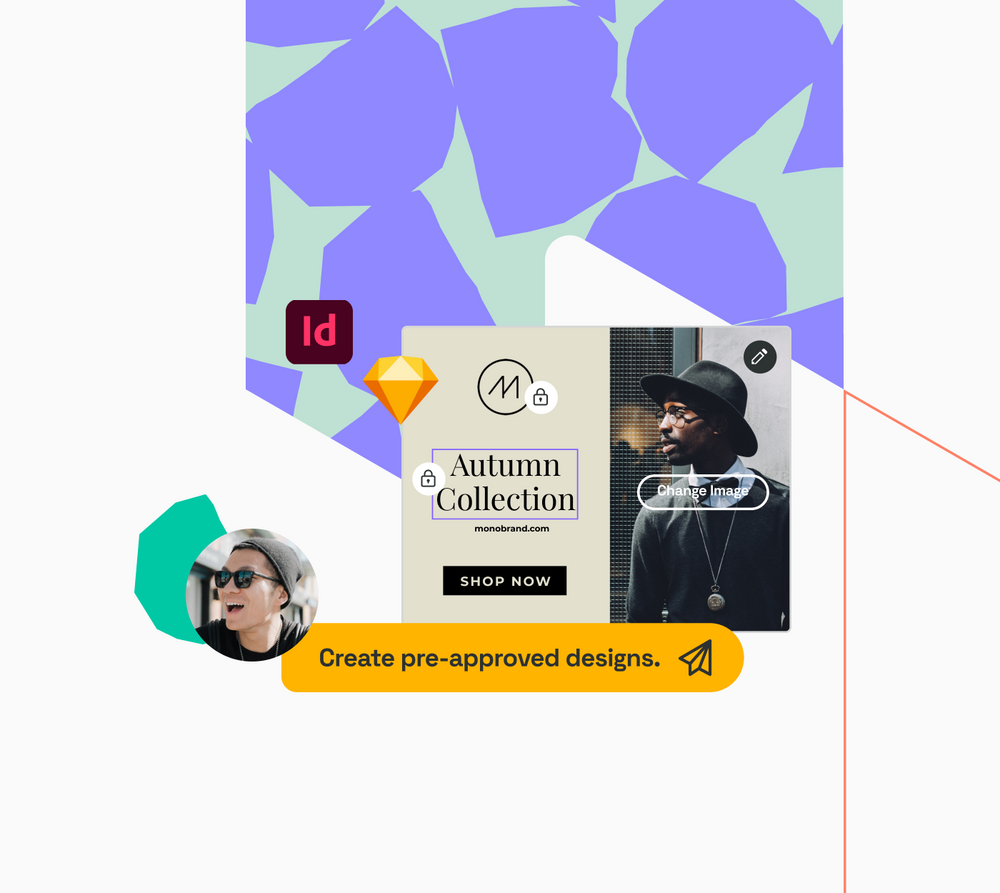 Individuelle Designvorlagen
Nutzt Sketch oder InDesign, um vollständig benutzerdefinierte Vorlagen für markenkonforme digitale und Print-Inhalte zu erstellen.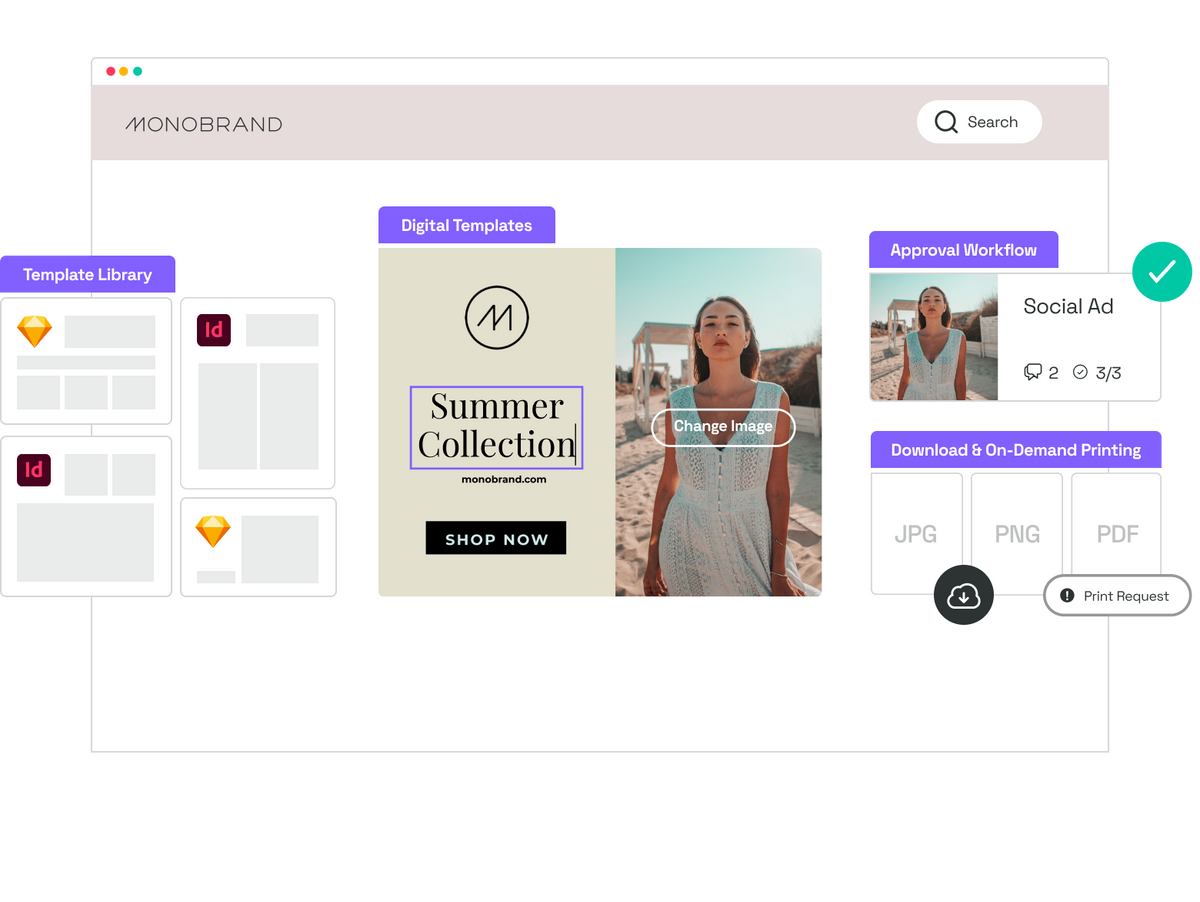 So werden alle
zu Designern
Mit den richtigen Vorlagen können auch Teammitglieder ohne Designkenntnisse markenkonforme Inhalte erstellen – eigenständig und dennoch exakt nach den Vorstellungen eures Designteams.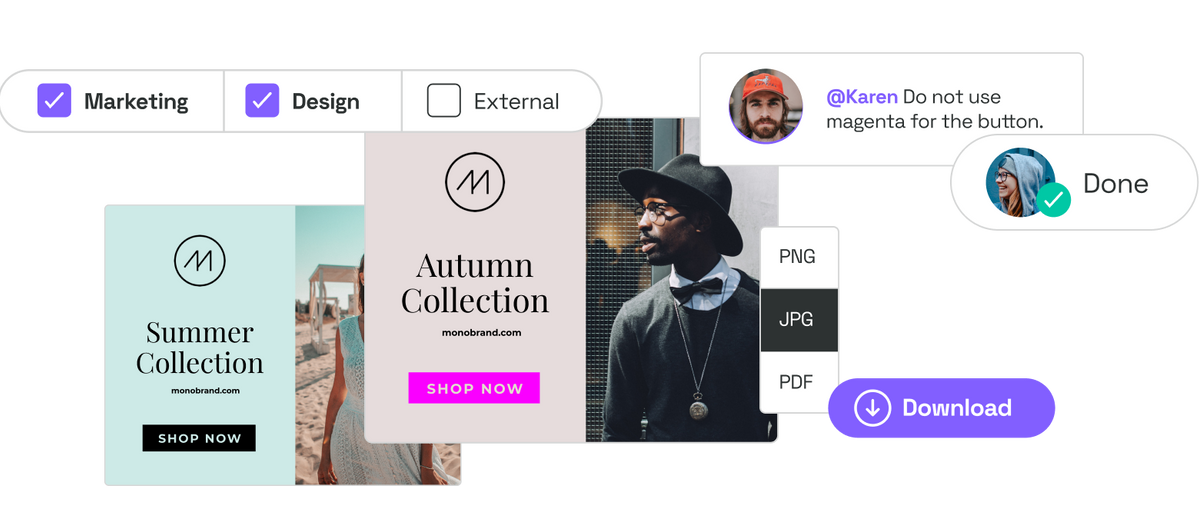 Template-Bibliotheken für eigenständiges Arbeiten
Erstellt Bibliotheken für eure Designvorlagen und lasst alle Teams eigenständig Designs nach bereits abgenommenen Vorgaben erstellen.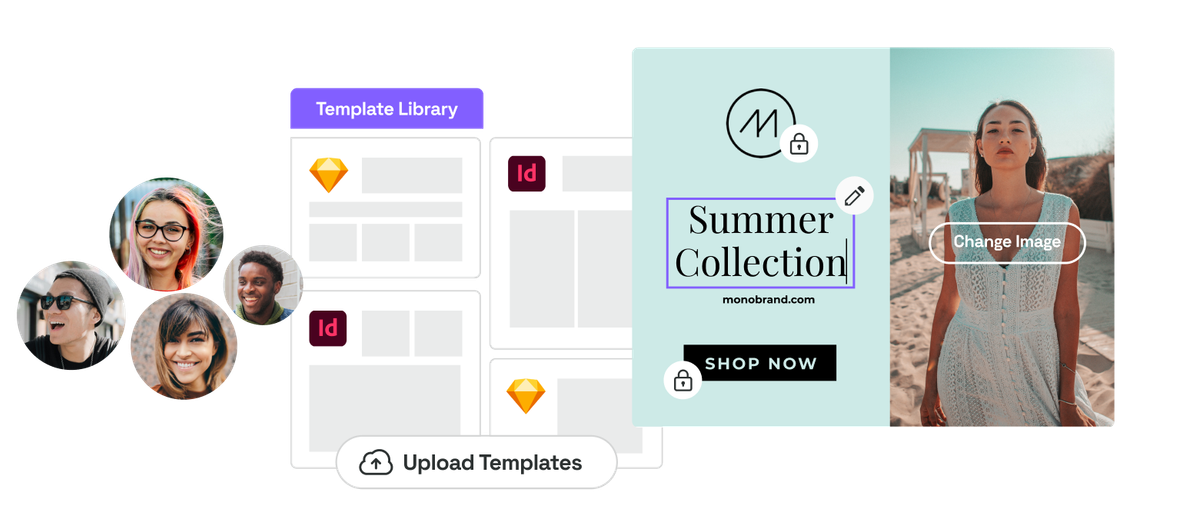 Markenkonsistenz an jedem Kontaktpunkt
Effizienzvorteile sind wichtig, aber es geht sogar noch besser: Mit spezifischen Vorlagen für diverse Markenmaterialien, seien es digitale oder Print-Inhalte, rückt auch das Ziel der Markenkonsistenz endlich in erreichbare Nähe.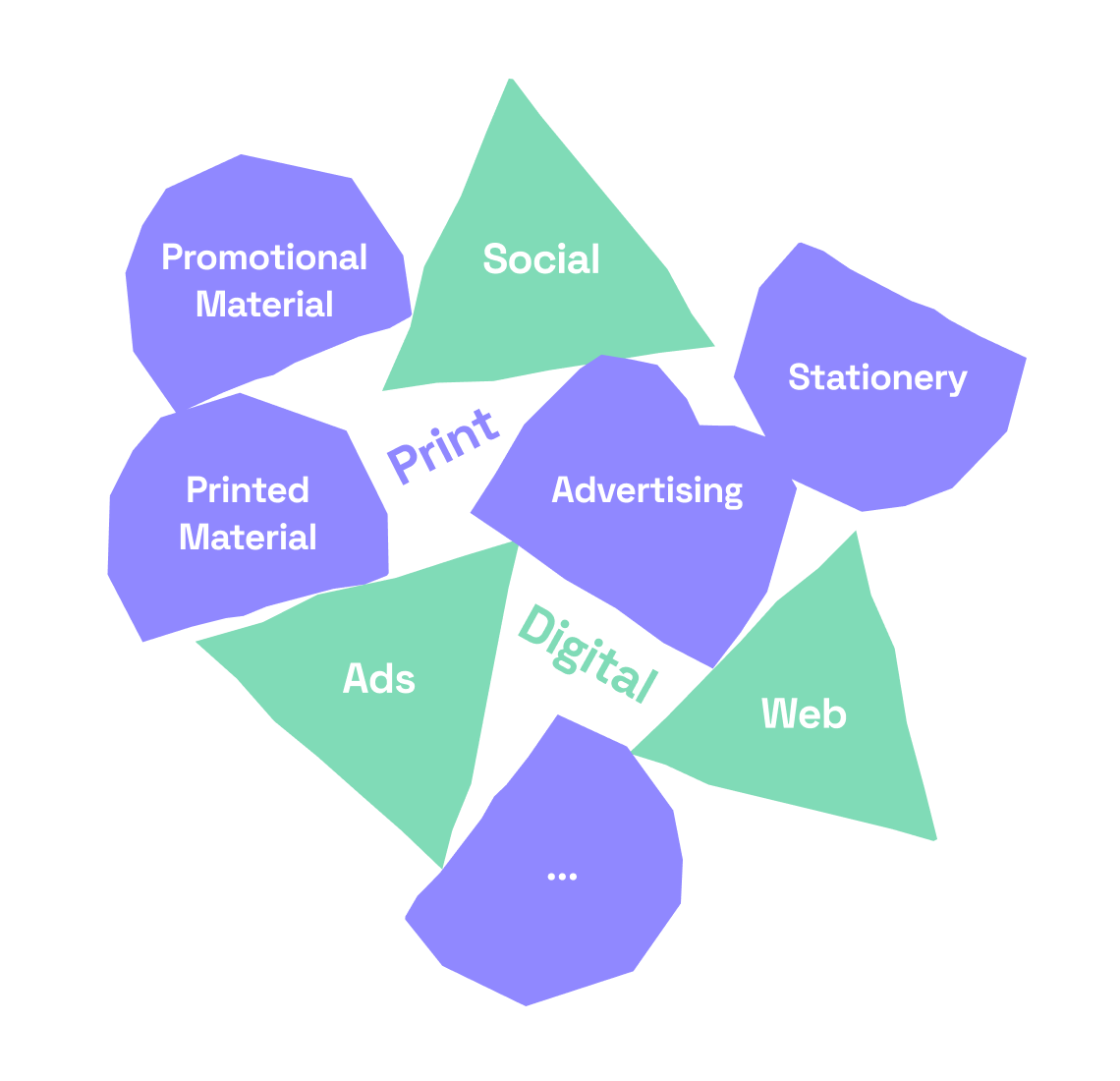 Digital & Print Templates allows different editorial teams at SRF to produce their visual social media content, autonomously, regardless of their individual tool ecosystem, installed applications, or skill set. How? The Product Design team at SRF can adapt templates with immediate effect and therefore ensure consistent branding throughout the organization.
Daniel Fischer
Head of Product Design at SRF
Eine Plattform für Unternehmen jeder Größe
Single Sign On (SSO) – Identitätsmanagement
SSO vereinfacht die Anmeldung auf eurer Plattform und bietet zusätzlichen Zugriffsschutz.
Sicherheit
Unsere Software bietet erstklassige Sicherheits- und Back-up Funktionen.
Onboarding
Unser kompetentes Expertenteam weist euch in maßgeschneiderten Schulungen persönlich in unsere Software ein.
Support
Got questions? We've got answers. Contact our support in-app, or via email. Always.
Insights & Analytics
Track usage and make sure your brand management investment is paying off across every channel.
Integrations & API
Make your tools part of the platform. Use our integrations, or build one with our GraphQL API.
ENTDECKE UNSERE BRAND MANAGEMENT PLATTFORM