BRAND PORTAL
Eine zentrale Plattform für eure Marke
Frontify bietet euch eine Single Source of Truth für alles – und alle – rund um eure Marke. So können Teams jeder Zusammensetzung und Größe dieselbe zentrale Plattform für Assets und Vorlagen nutzen, um gemeinsam Markenerlebnisse zu gestalten, die an jedem Kontaktpunkt begeistern.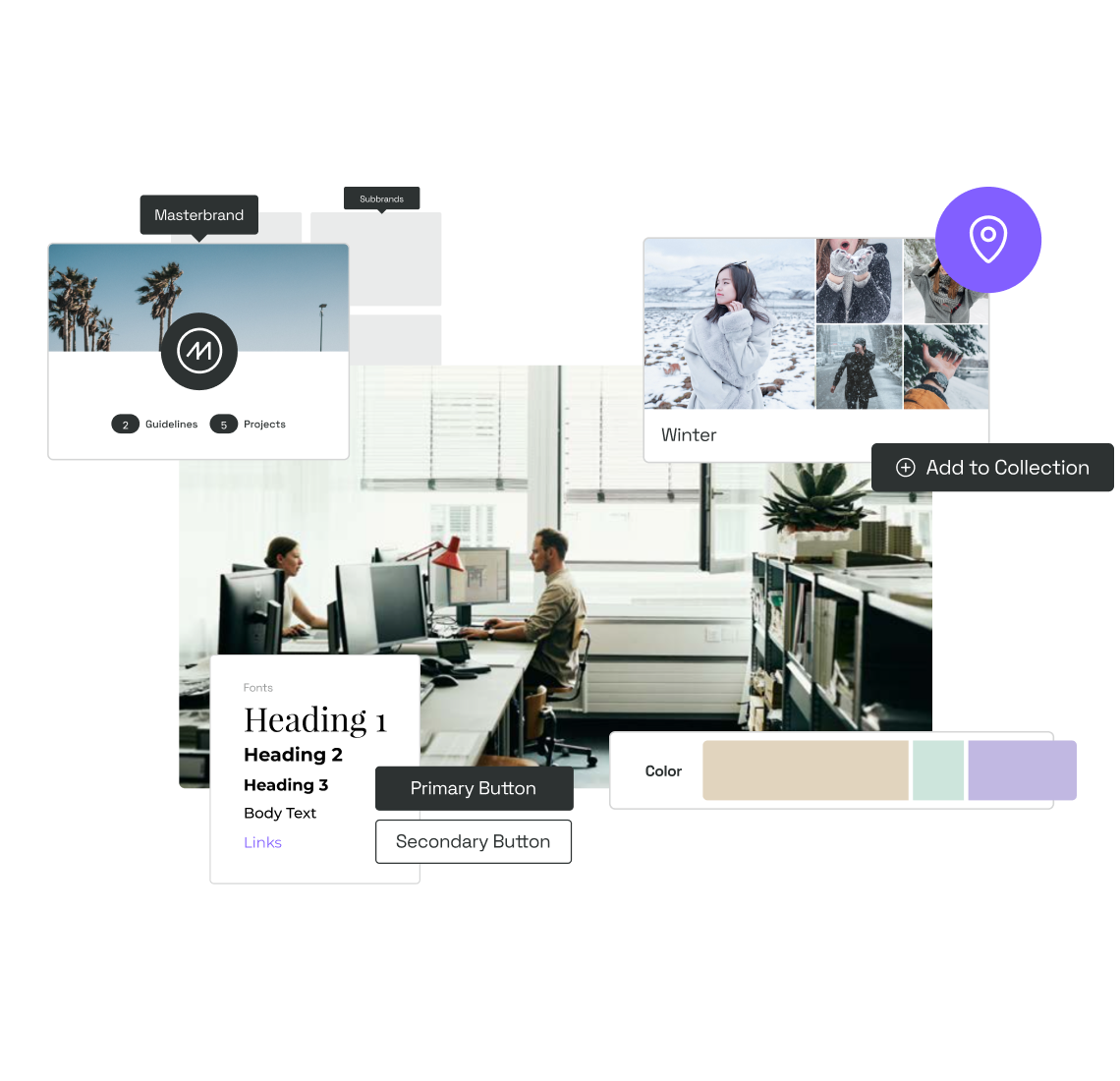 Benutzerdefinierte
Zugangspunkte
Gestaltet euer Brand Home so, dass eure Nutzerinnen und Nutzer immer alles auf Anhieb finden – seien es Submarken, wichtige Assetsammlungen oder Markenmaterialien, die speziell für bestimmte Teams oder Märkte erstellt wurden. Schafft ein zentrales und ansprechendes Markenportal, das begeistert.
Zusammenarbeit in
Echtzeit
Macht die teamübergreifende Abstimmung zum Kinderspiel – mit einer Plattform, die auf optimale Zusammenarbeit ausgelegt ist. Haltet alle Teams auf dem neuesten Stand und ermöglicht es ihnen, sich in Echtzeit abzustimmen, Feedback auszutauschen und dank automatischen Genehmigungsprozessen und Workflows einfach und effektiv zusammenzuarbeiten.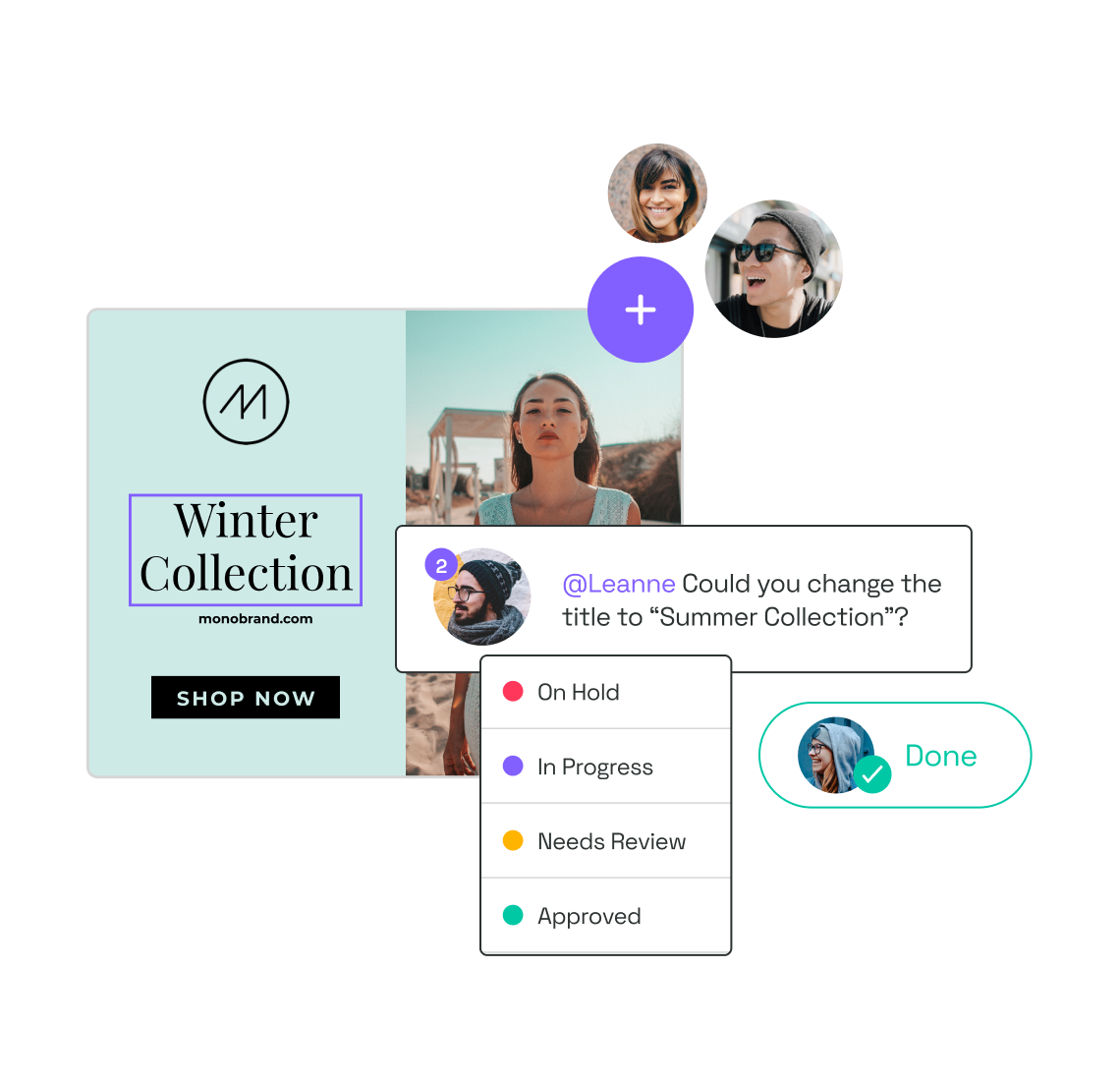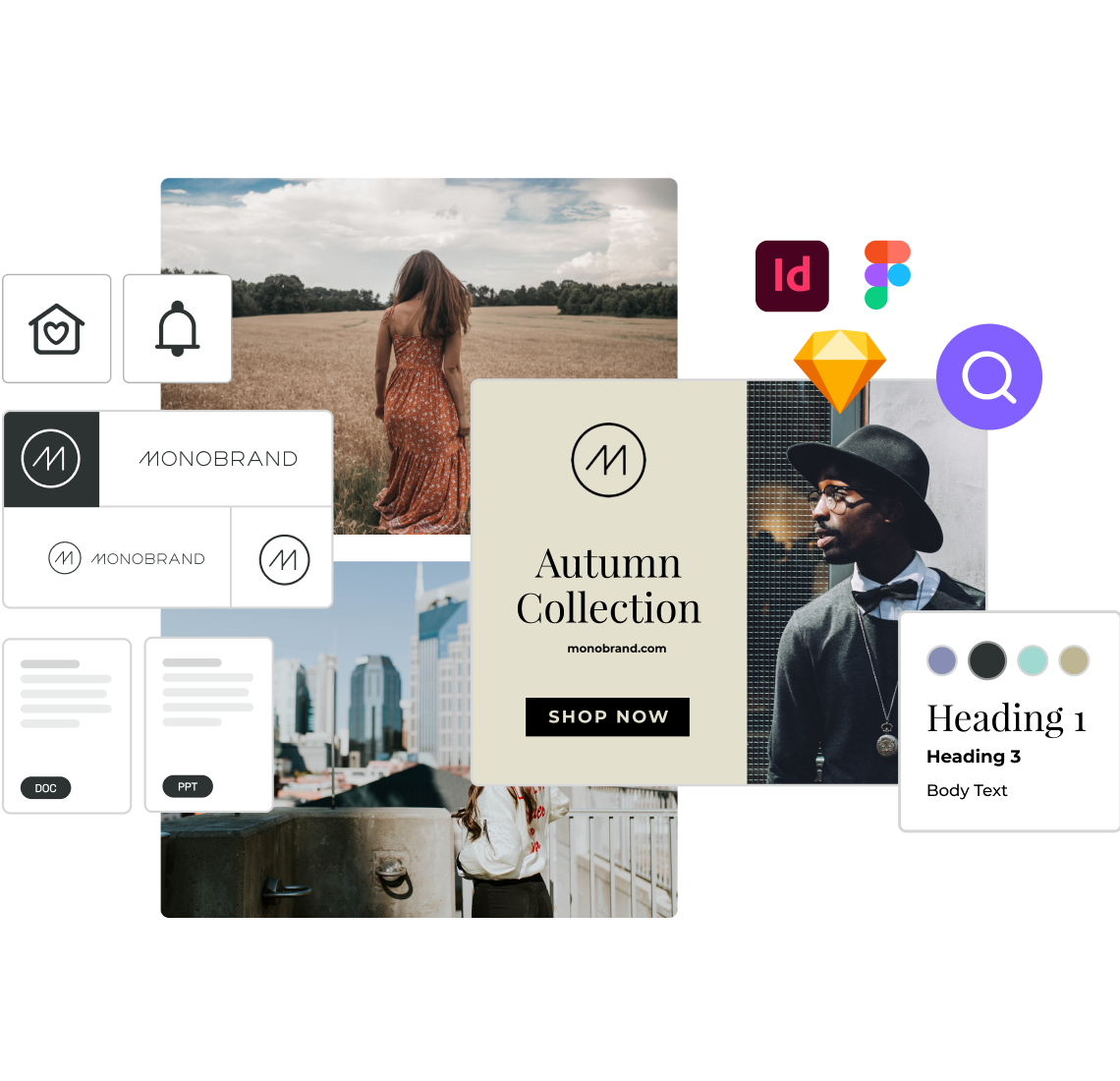 Eine zentrale Anlaufstelle für alles rund um eure Marke
Verabschiedet euch von Fragen wie "Wo finde ich das Logo?" und "Welche Farbe verwenden wir hierfür noch gleich?". Mit Frontify führt ihr alle eure Inhalte – von digitalen Assets und Code Snippets über Markenrichtlinien und Designvorlagen bis hin zu euren Projekten – in einer zentralen Software zusammen. Es könnte kaum einfacher sein.

Frontify ermöglicht es uns, eine zentrale Plattform für unsere Marke zu haben. Egal ob Brand Guidelines oder jegliche Markenelemente – alle Beteiligten können einfach darauf zugreifen und so für eine konsistente Markenkommunikation sorgen.
Marius Happe
Head of Marketing bei Borussia Dortmund
Die Lösung für
eure Herausforderungen
Brand Guidelines

Digital Asset Management

Creative Collaboration

Digital & Print Templates
Werdet Teil einer Community aus über 2,5 Mio. Markenprofis
Wer nicht wagt, der nicht gewinnt. Wir unterstützen euch auf eurem Weg zu eurer erfolgreichen Marke. Los geht's.