Frontify Digital Asset Management
Nutzt eine zentrale Plattform für sämtliche digitalen Ressourcen, damit alle einfach, effizient und in wenigen Schritten auf die benötigten Inhalte zugreifen können.
Lade jetzt unser Whitepaper herunter und erfahre mehr.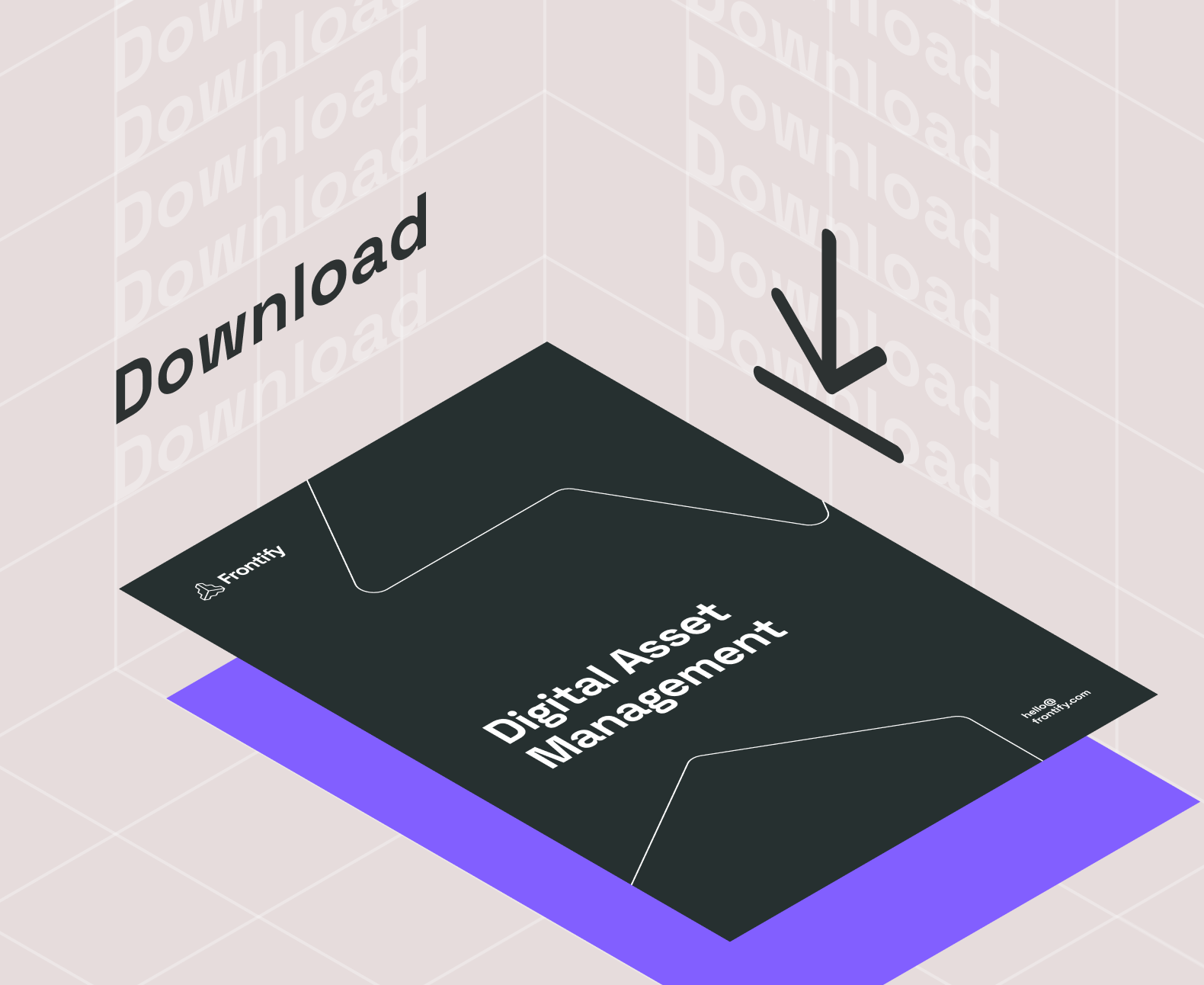 Spezifische Asset-Bibliotheken erleichtern den Alltag
Im Guide findest du folgende Informationen:
Spezifische Bibliotheken
Export und Konvertierung
Versionierung und Verknüpfungen
Lebenszyklusverwaltung
Sammlungen
Assets einbetten und teilen
Und noch mehr!
Frontify's Connected Solutions
Frontify Digital Asset Management
Upload, store, organize, find, and share any type of asset – sorted neatly into libraries – all with a single platform.