STYLE GUIDE TEMPLATES
Create a Brand
Manual Today
Future-proof your brand with digital guidelines on how to stay on-brand at every touchpoint. Use best-practice templates and over 40 customizable elements to get you up, running, and focused on developing your brand.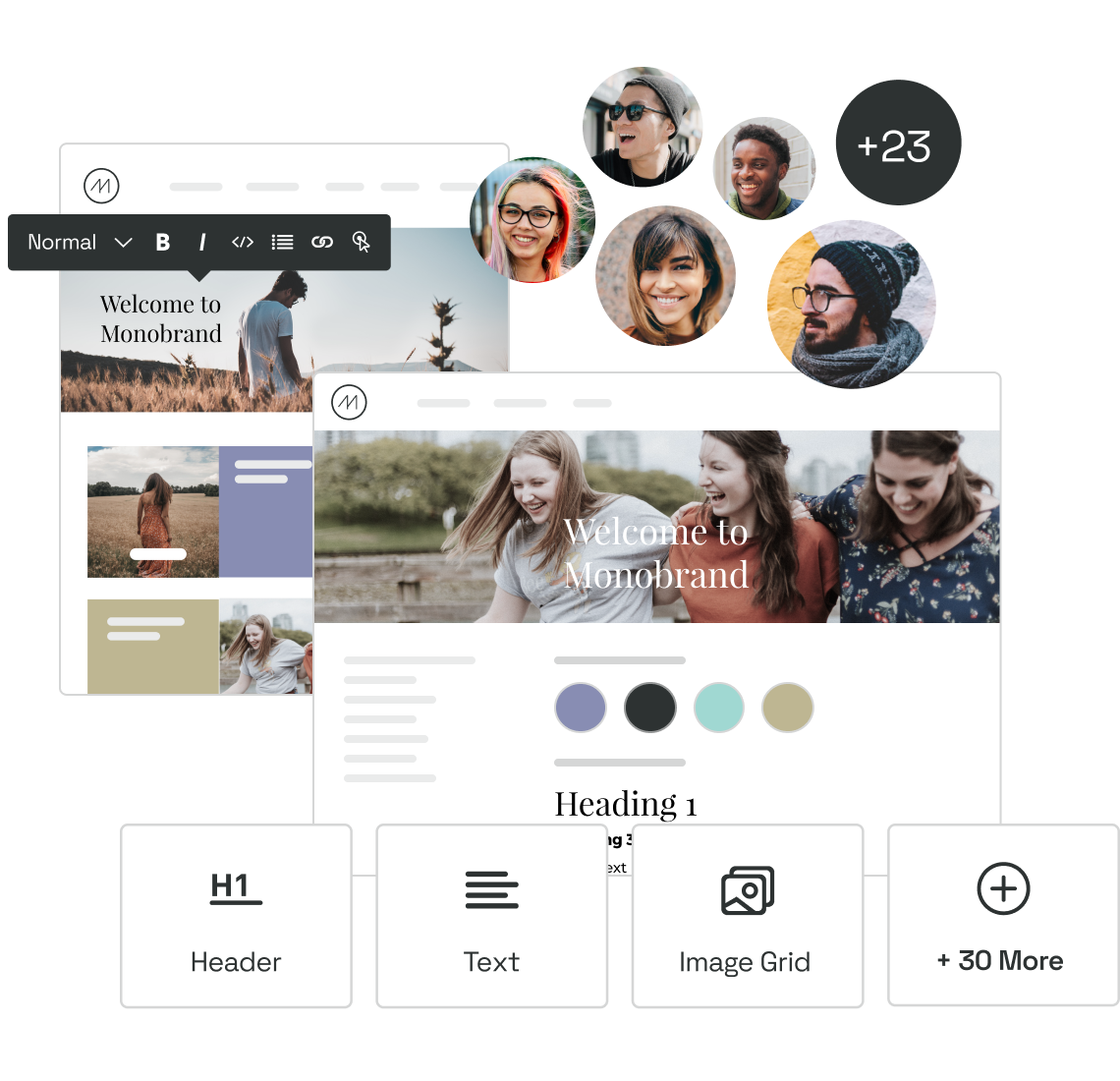 Anyone Can Create a Brandiful Style Guide
Get rid of that PDF monstrosity. You no longer need to be a design wizard to get your company on-brand. Just use predefined templates, customizable elements, and in-line editing. Oh, and once it's live, that digital ecosystem scales with your brand, too; keeping teams forever in the loop.
Brand Consistency: Suddenly Approachable
Centrally available guidelines help you and your team understand how your brand should be used (and why). As brand-building slowly becomes a task for the whole company, information flow is be-all and end-all for consistent touchpoints.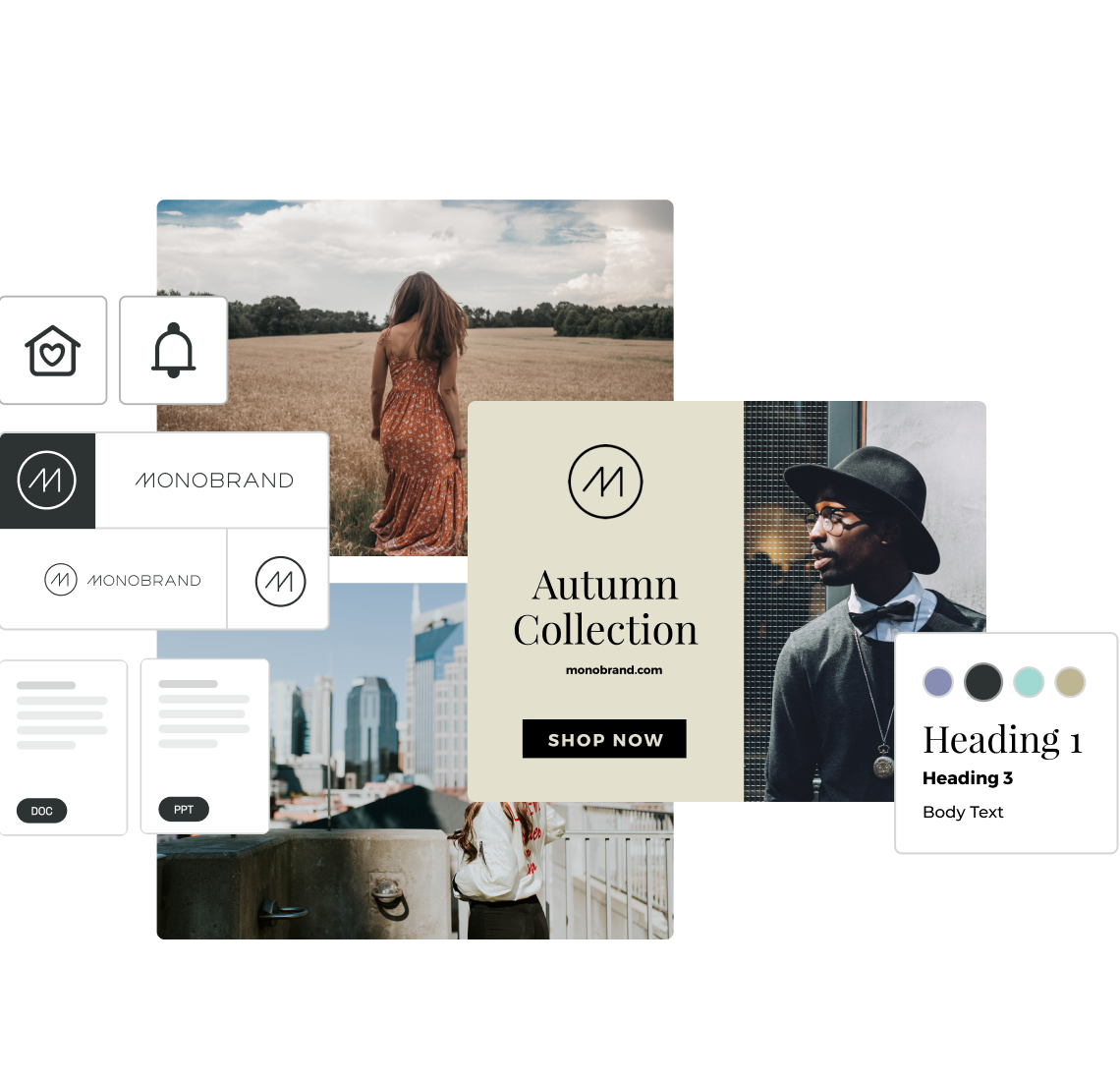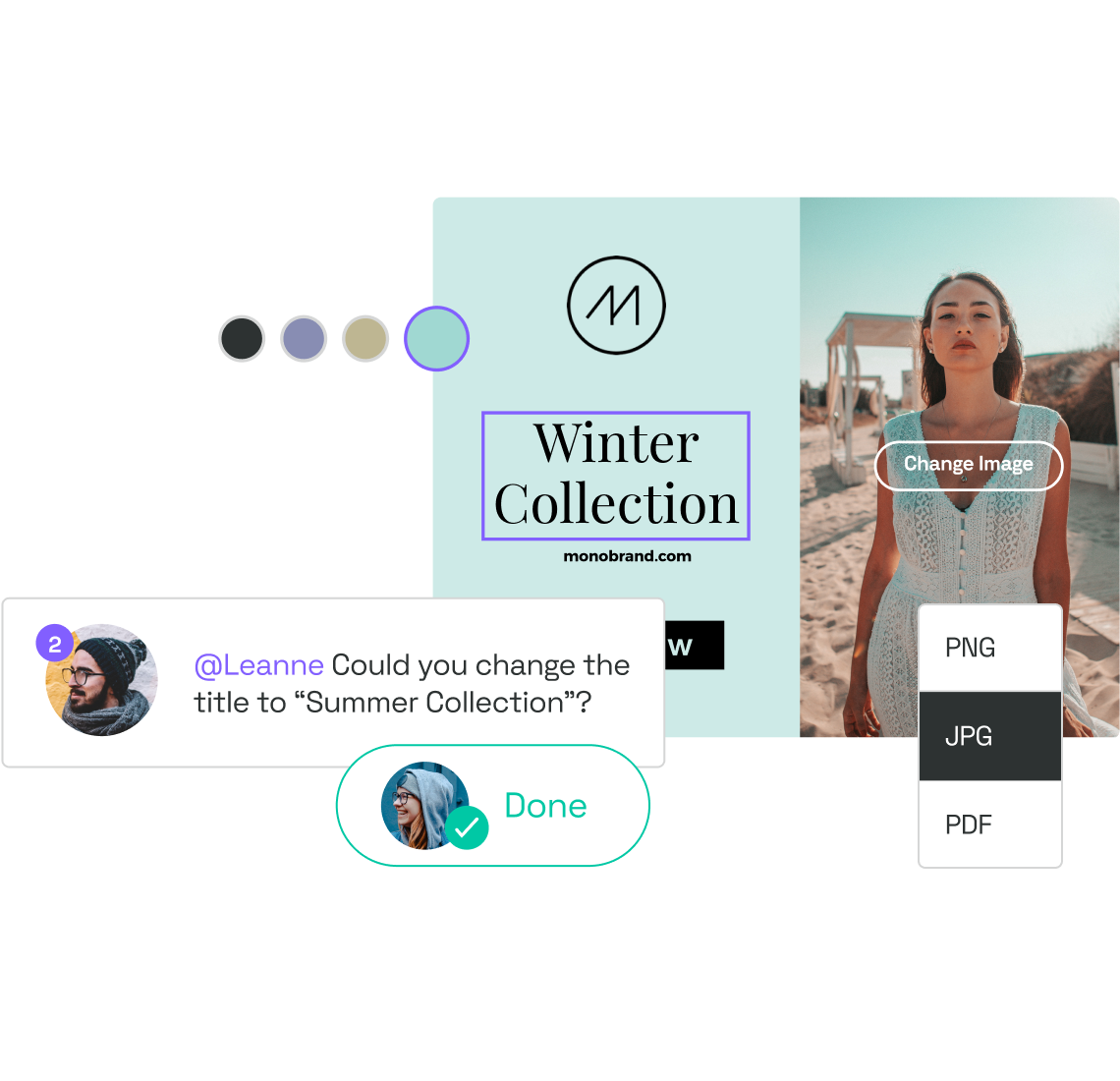 Turn Employees
Into Brand-Builders
Branding is more than just guidelines – it's about including everyone – and here's where it's doable. Once you've set up your style guide, invite every internal or external team to it. And it doesn't stop there: that very same platform also houses collaborative spaces for projects and workflows.

The effect of using Frontify was seen immediately. We increased the quality of communication through an increase in brand consistency. We empowered our employees' performance through better access to information, and measured a considerable cost reduction – resulting in a higher production rate.
Ronald Wild
Corporate Design Manager at Lufthansa
Got a branding challenge?
Here's how we'll solve it.
Brand Guidelines

Digital Asset Management

Creative Collaboration

Digital & Print Templates
Join over 2.5M brand-builders today. It'll be fun.
Don't be shy. We've got room for everyone. Let's start your journey towards a stronger brand today. Okay? Okay.