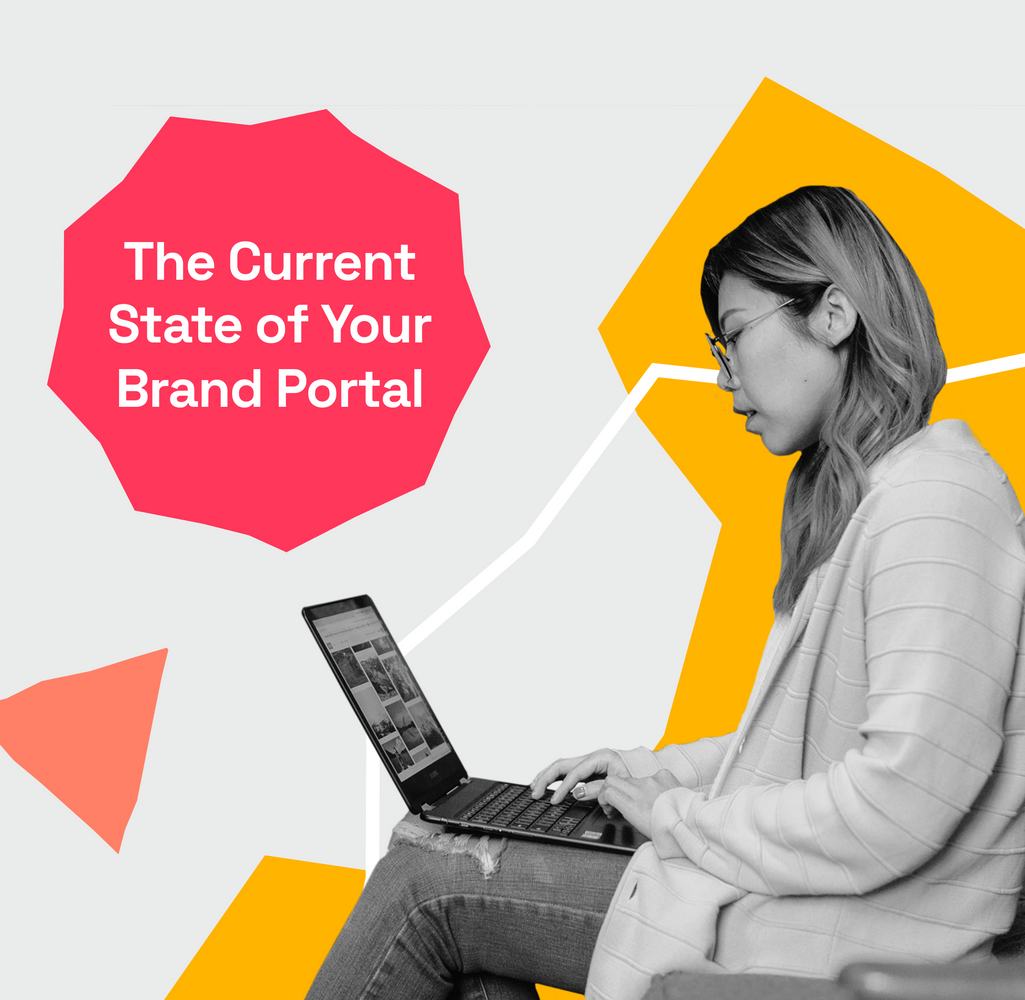 The Current State of Your Brand Portal
To build and maintain a successful brand in the digital age, businesses need a brand portal — an online space to organize, secure, and share brand guidelines and assets with employees in every corner of the organization. But not all solutions are well-equipped to handle the demands of a global brand. Some lack scalability, while others are simply incapable of handling the changing needs of a growing company. How do you know if your brand portal is helping or hurting your brand management efforts? We've put together a step-by-step guide to help you answer that question. Check it out below.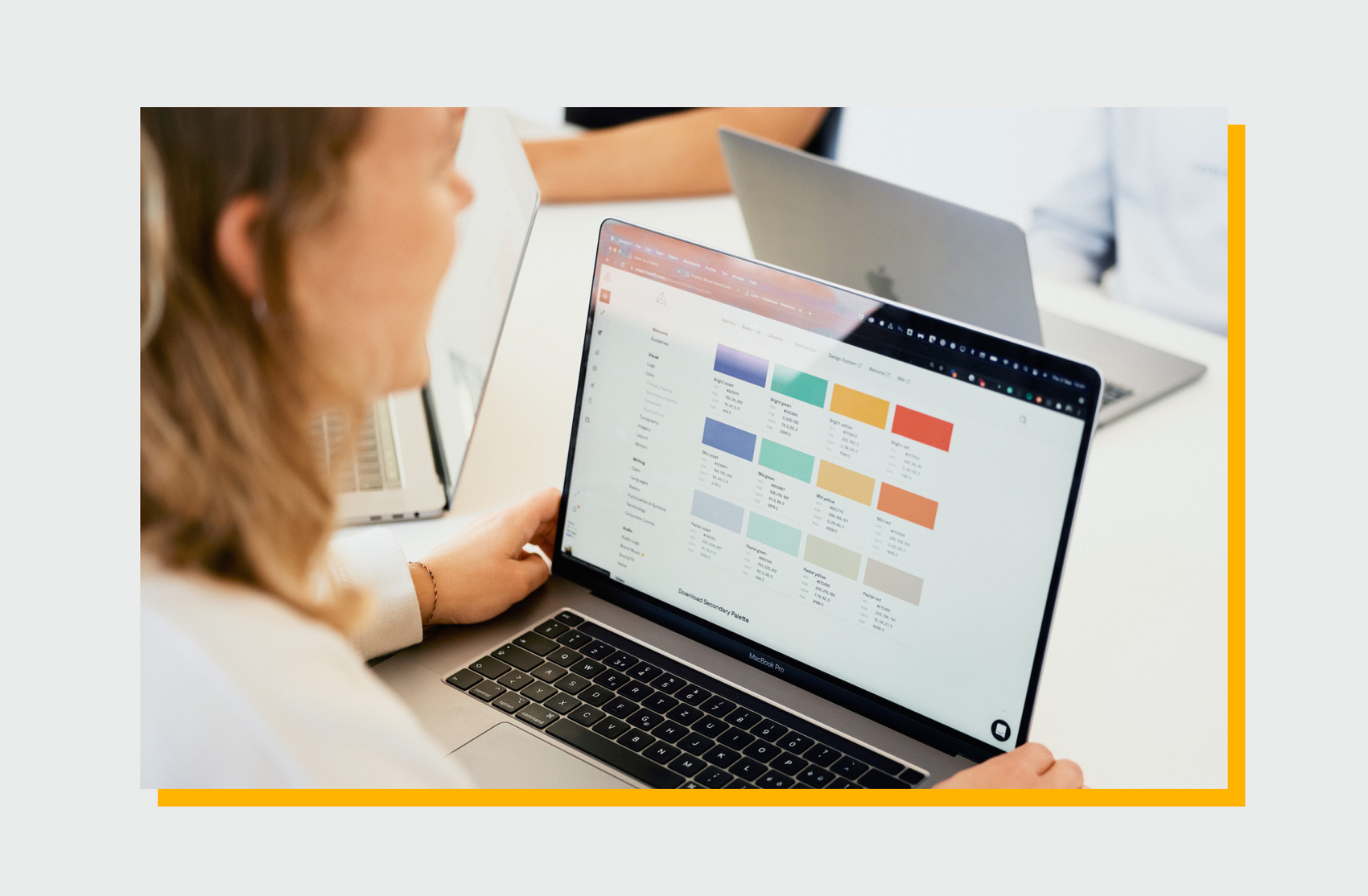 Asset Findability
Hunting down assets and brand information can be one of the most time-consuming tasks your employees undertake in a given week. And, despite the fact that the assets themselves make a huge difference to your brand equity, that wasted time can lower morale and hurt your bottom line.
Given that, here are some questions to ask yourself and your employees (particularly your creative team) about asset findability:
How long does it typically take for each employee to find the assets they're looking for (per instance and overall each week)?
Is there confusion about which asset version should be used?
Do assets get lost and need to be recreated often?
Is the Creative Operations team resharing asset folders or specific brand assets (like logos or icons) daily or weekly? If so, how often?
Brand Security
You need to safeguard your brand guidelines and assets if you want to maintain your competitive edge in the market. Unfortunately, many brand portals are lacking in the security department. Either everyone (internally and externally) has access to everything in the cloud or assets are stored on individual hard drives, leaving your business vulnerable to loss or theft. Additionally, if a company still relies on using PDF to manage its guidelines, it often ends up having to create multiple versions of the same guideline as it doesn't want to share everything with everyone. The main challenge is then less access control but more version control of the guideline(s).
When considering the security component of your current brand portal, here are some questions you should be asking:
Does the brand portal have user controls or access levels?
Can we provide limited access to external parties like agencies, freelancers, partners, or media outlets?
Can we revoke access to our brand portal on-demand — to accommodate employee turnover or one-off projects?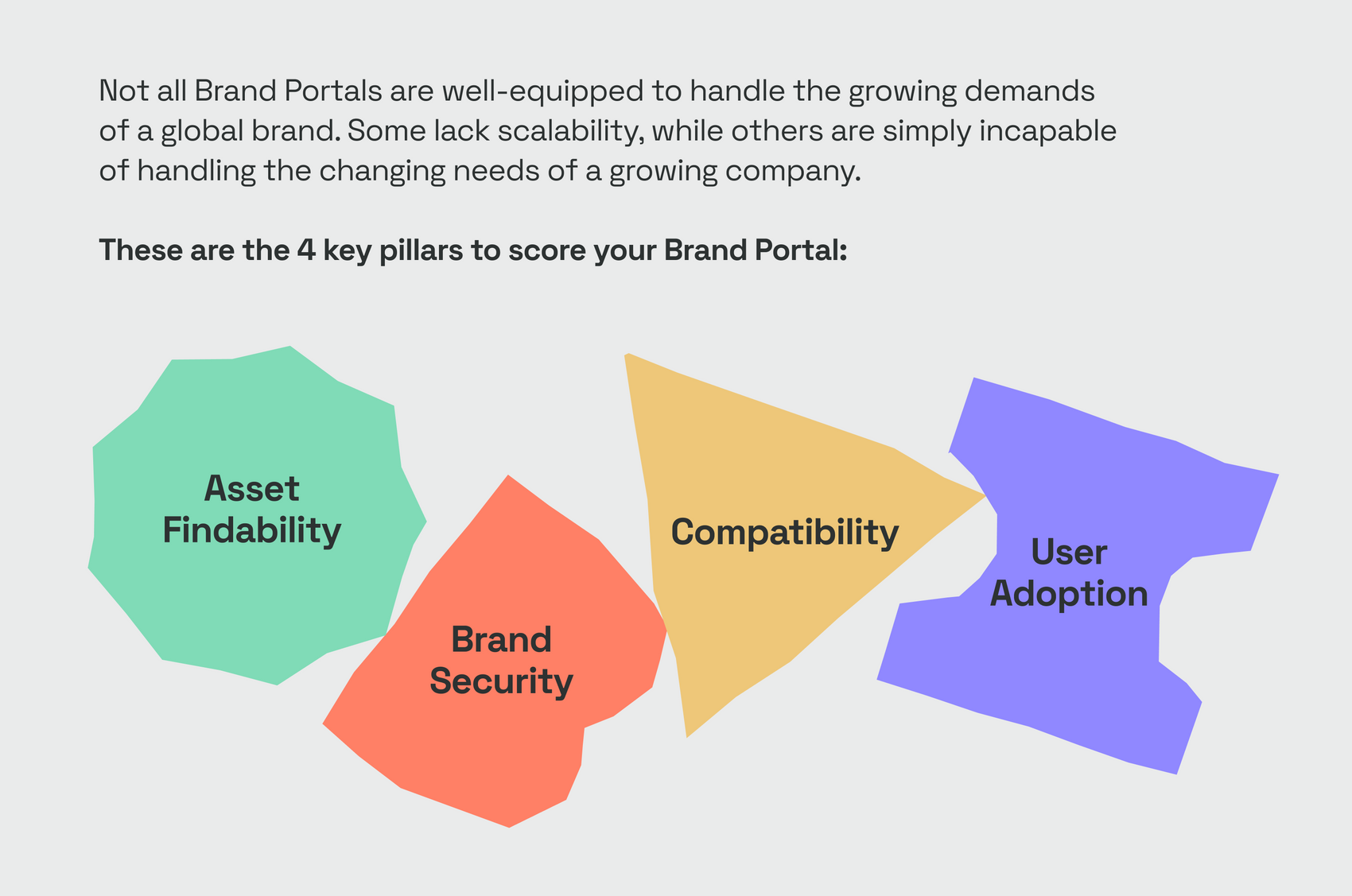 Compatibility
Not all technology plays nicely together. But since your brand portal houses assets and guidelines that are tied directly to all of your creative teams' projects (as well as sales campaigns, product development, and employer marketing), it needs to "get along" with the apps, platforms, and tools you use daily.
Here's how to successfully assess your brand portal's compatibility:
Does it integrate with other apps and platforms our creative team uses on a daily basis?
Do the devs need to build custom integrations or does the solution come with plug-and-play options built-in?
Are the integrations seamless or do they require special formatting or tedious processes to work properly?
Can we integrate it with new tools down the road without a lot of hassle (i.e. is the list of integrations updated regularly)?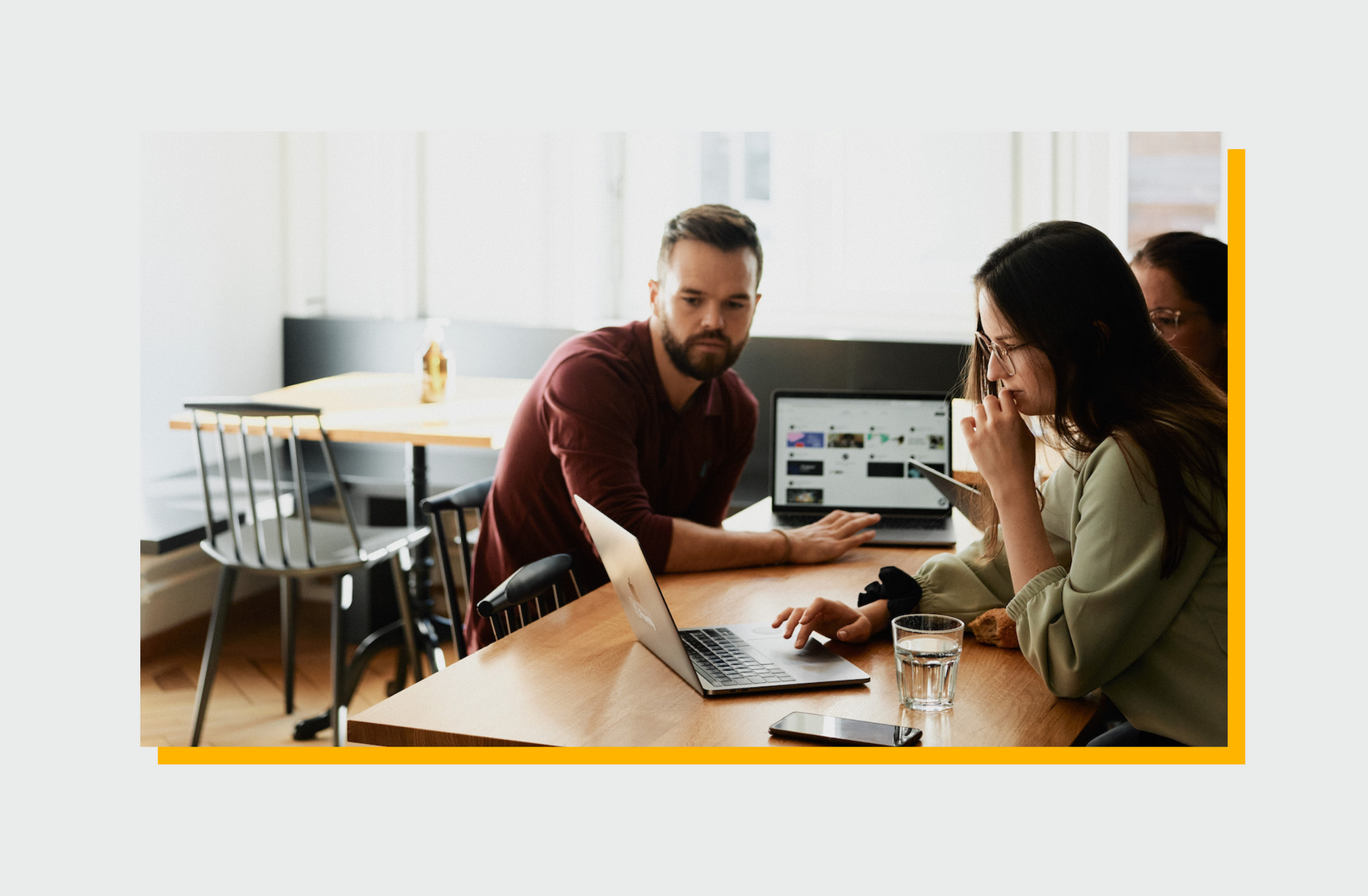 User Adoption
Ultimately, it doesn't matter how great your brand portal is if no one actually uses it. The brand team will still spend most of their time answering branding questions and sharing assets. Creative teams will continue to flounder, not knowing which assets they should use in their projects. And your brand equity will take a hard hit, as teams publish campaigns and content that don't quite match your brand identity.
Evaluating user adoption may be difficult if your brand portal doesn't come with built-in analytics. But even if you have to crunch the numbers by hand, you can figure it out by answering the following questions:
How many of our employees actually use the solution regularly?
Is user adoption growing?
Is our brand portal intuitive enough for new employees to start using on week one?
Is the brand team able to generate organic enthusiasm and interest for the platform with employee training, meetings, and newsletters? Or does it take special incentives like prizes?
Note: If you can't see the questionnaire below, please refresh the page.
Adopting a New Brand Portal
While your final score can give you valuable insights about your brand portal (namely weak spots to work on), it's important to conduct a cost-benefit analysis before you make updates or add new tools to your toolstack. In doing so, you may find that it makes more sense to migrate your brand assets and guidelines to a dedicated brand management solution like Frontify, rather than cobbling software together.
With Frontify's cloud-based environment and desktop app, you can put brand assets and guidelines right at your employees' fingertips, no matter where they are in the world. You can organize them by type (like logos and icons), sort them into folders, and even create custom tags to make searching and filtering easy too.
Frontify's enterprise-grade security, access levels, and single sign-on authentication means you won't have to worry about the safety of your assets either. Only those who should be able to see them, will. Best yet, Frontify integrates with dozens of different solutions — from Figma and InDesign to AEM, Slack, Storybook, HubSpot, and Sharepoint — making it easy for your teams to collaborate and use the right assets in their projects.
Want to learn more about Frontify? Connect with our team.
Thomas Meichtry
Account Director, Global Strategic Accounts
Hayley Campbell
Branding Expert & Content Writer