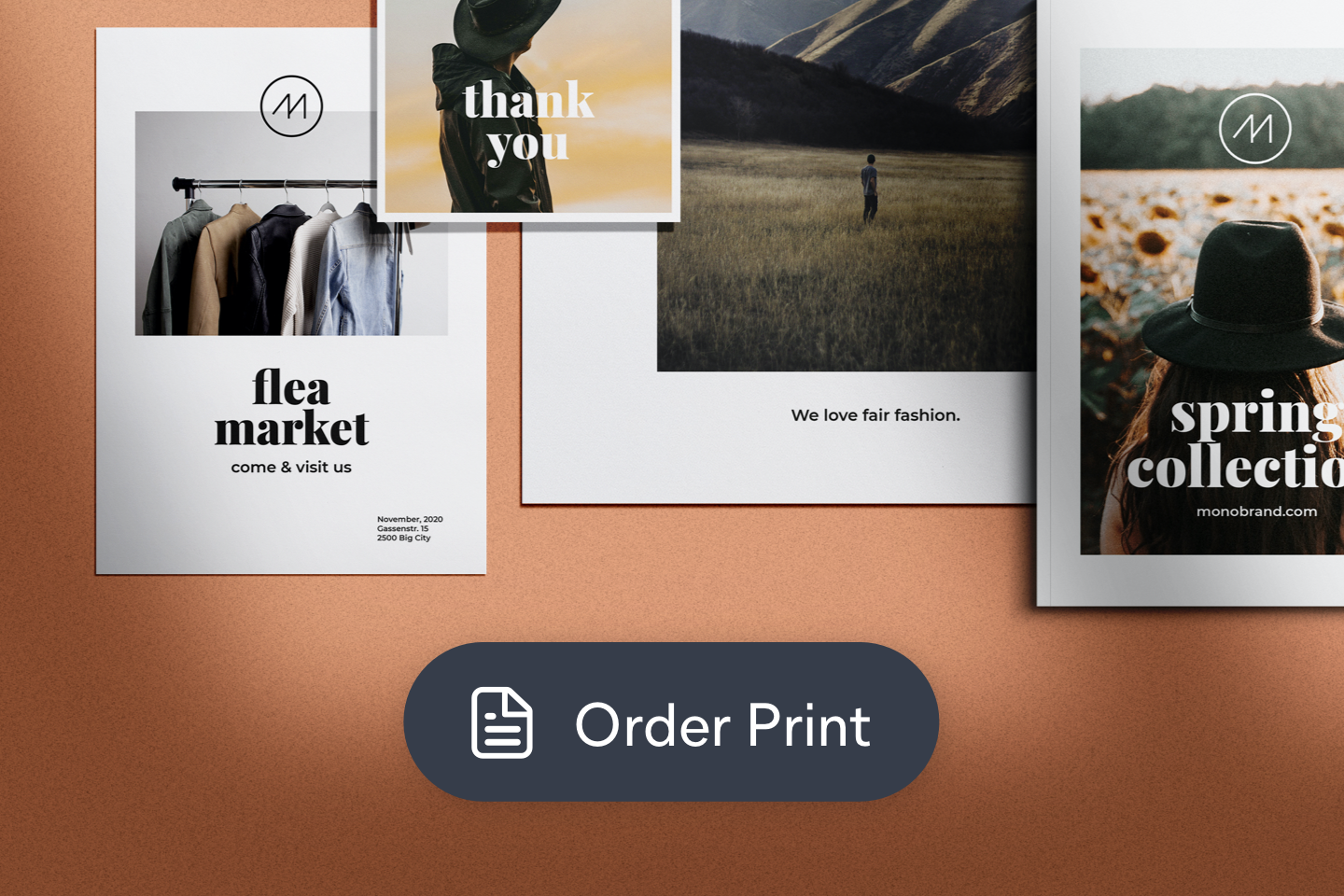 Print-On-Demand with Gelato for Frontify
Create best-in-class print material on-demand with our Gelato integration, enabling you to order globally and print locally directly from your brand's single source of truth.
Print (Still) Matters
It might seem a little contradictory when we regularly preach the importance of digitalizing brand essentials while simultaneously announcing a printing enhancement, but hear us out. In an increasingly digital-centric world, the simple fact is, tangible materials are a must for many businesses – so long as they're on-brand.
Due to lowered cost structures, and optimized planning processes, print-on-demand is experiencing a sort of renaissance. However, there can be a few stumbling blocks on the way to effective printing. Printing efforts tend to be decentralized, which makes it a challenge to create both unified and on-brand materials. Then, there are all the steps and printing partners involved in the whole process. This either leads to high shipping costs – because you print your materials with one provider, then ship them globally – or you find yourself dealing with tons of administrative efforts because multiple printing partners require testing various paperweights, colors, finishes… the list goes on. This again poses the problem of finding consistency across your units, lessening the power of your brand and increasing your effort. Before you know it, printing a basic business card can escalate from seemingly simple to mind-blowingly tedious.
That's why we're happy to announce the Frontify's print-on-demand integration with Gelato for our Enterprise users: linking you with the infrastructure to bring your collateral to the physical world while remaining consistently on-brand.
"The future of print is to produce personalized materials locally and on-demand – what you need, when you need it. By partnering with Frontify, Enterprise and SME customers around the world can leverage Frontify ́s brand management software, while at the same time produce all print materials locally in a more responsible and environmentally friendly way. Together, we're pushing businesses towards greener, faster, and smarter print solutions with shorter shipping distances and lower print volumes." Henrik Müller-Hansen, CEO & Founder of Gelato
Why Print-On-Demand Is For Your Brand
Frontify facilitates building powerful brand experiences that can be activated across all touchpoints. We've amplified our offering to include the print service as a means of covering all the necessary bases for brands – so materials can be published for online use and now, easily sent to print in just a few clicks. With pre-defined design templates in Frontify's Publisher, even team members outside the design department have the ability to produce outstanding on-brand print materials quickly, easily, and on their own. Discuss layouts and print collateral collaboratively in the Workspace, and push them through an intuitive workflow to get designs finalized and ready to go.
Once materials have the green light, place your order with Gelato to access a global network of carefully selected professional print houses. By using this simple, cost-efficient service, you can choose from a wide range of formats such as business cards, flyers, sales materials, brochures, catalogs, posters, and more. In addition to beautiful print materials, the impact includes streamlining and routinizing your printing process while reducing your ecological footprint. Pretty sweet, right?
"Partnering with Gelato is an excellent way for us to strengthen the capabilities of our platform. Joining forces with a global, savvy, and green printing service takes us one step closer toward the future of brand management – holistic solutions that elevate every aspect of brands." Roger Dudler, Founder & CEO of Frontify
---
All you need to make use of this integration are a:
Frontify Enterprise account
Company account at Gelato
Do you fulfill both requirements? Great. Check out this handy help article to access a detailed checklist to get started, or contact your dedicated Customer Success Manager.

Rahulan Sivalingam
Product Marketing