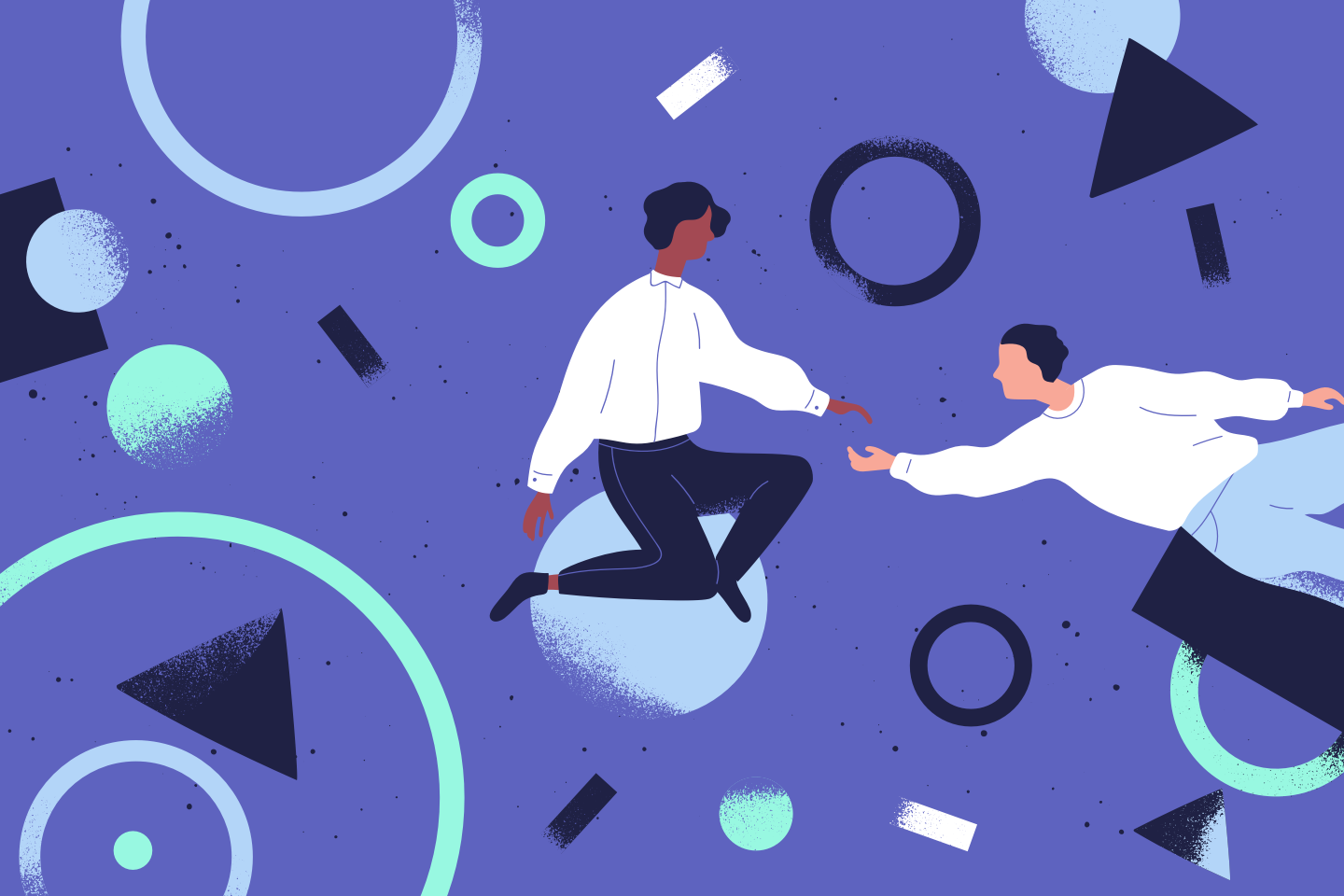 Employee Branding: More than Talent Retention
While retaining talent is important, it's just a start. To really tap into your employees' potential, you have to get your employees engaged in your brand.
Employees are an incredibly valuable asset. They enable us to accomplish a lot in a short amount of time. They contribute unique insights and handle mission-critical projects. And they provide a human element to our brands.
However, all too often, that's where their impact stops. Not because that's where they cap out, but because we as employers fail to tap into their real potential as advocates and ambassadors for our brands.
Fortunately, this isn't a permanent situation. By incorporating employee branding into our employee engagement strategies, we can actually remedy the situation pretty effectively.
Here, we'll unpack the ins-and-outs of employee branding and show you how it can move you closer to being a more impactful and well-loved brand.
But first, let's start with a definition: what exactly is employee branding anyway?
What is Employee Branding?
While employee branding is typically discussed under the umbrella of employer branding, it does have a slightly different function than traditional employer branding. Namely, it focuses on the employees who've already been hired, rather than job seekers and active candidates.
With employee branding, you invest in initiatives and campaigns to get your employees informed, engaged, and invested in your brand. This generally begins by sharing the company mission and brand values with employees and educating them on ways to be good brand advocates, so they can represent your brand more effectively.
Why Does Employee Branding Matter?
Put simply, employee branding enables you to maximize the ROI of your talent. But naturally, there's a lot more detail to it than that. So let's unpack a few specific ways that employer branding can benefit your business.
1. Talent Retention
Employee turnover is high. People stay an average of 4.2 years at the companies they work for, and most have around 12 different jobs in their lifetime. This creates problems for employers who pour thousands of dollars into recruiting, hiring, onboarding, and developing their talent.
Unfortunately, that number isn't likely to change on its own. At least, not positively.
However, companies can improve retention rates drastically (by 28%, to be exact) just by investing a little more time, energy, and money into employee branding. Why? Because it gives your employees three important things:
A more distinct purpose
An understanding of their importance to the company
Guidance as to how they can best represent the brand and engage with customers
And as you might've guessed, this combination also brings a lot of satisfaction and enjoyment to your employees. And the happier your employees are, the more likely they are to stick around.
2. Employee Advocacy
Believe it or not, your employees are better able to convince customers to stick with your brand than you are. In fact, according to Sprout Social, a whopping 70% of your customers' brand perception is actually based on interactions they have with your employees.
That means employee advocacy ranks up there with the best marketing strategies and sales tactics, in terms of reaching new leads and gaining new customers.
But naturally, your employees can't be effective or powerful brand advocates if they don't understand your brand or know what your core messages are. So, if you want to tap into their inherent ability to reach your audience, you need to invest in them.
3. Employer Branding
Employee advocacy isn't just about marketing your brand to customers. It also impacts your employer branding, as happy employees are more likely to post about their positive experiences with your brand, rave about your work environment, share information about initiatives you launch, and highlight the fun activities your teams participate in together.
And this active engagement has the ability to not only capture the attention of job seekers, but also convince them to investigate and apply for open positions at your company.
4. Employee Growth
While employee branding does yield impressive benefits for brands, there are some significant things that happen for employees' careers when they reach the "brand advocate" stage of employee branding. Namely:
Those who participate in an employee advocacy program on social media, organically grow their social networks by 10% or more each year (EveryoneSocial). Those who take an active role in employee advocacy expand their professional network and are better able to stay on top of industry trends (Hinge Marketing).
That means that by investing time, energy, and resources into employee branding, you can both help your employees move forward in their careers and facilitate the expansion of their networks – and therefore expand the reach of your brand.
5. Overall Consumer Experience
At the end of the day, your goal is to serve customers and keep them happy, by making the customer experience positive and memorable.
But, believe it or not, the best way to do that is by keeping your employees happy. The reason? Happier employees who feel they have purpose in their jobs, do their jobs better. At the same time, they're more pleasant in their interactions with customers and prospects – which means your customers will have a much better perception of your brand.
Conclusion:
When we implement employee-facing initiatives, we're often focused on merely retaining our current talent. However, by investing in employer branding and setting our sights a little higher, we can do a lot more than just hold onto our employees. We can actually turn them into powerful brand advocates.
Hayley Campbell
Branding Expert & Content Writer
Oskar Duberg
Senior Brand Marketing Specialist