Reinventing fashion while strengthening brand
GANT is an American fashion brand founded in 1949. The company which originally became known as a shirtmaker on the university campuses of the East Coast of the US, now sells apparel in 81 countries and 600 stores worldwide. Its "confidence through American sportswear" has ensured that the company has never stopped reinventing itself and the brand has been the flag-bearer of this incredible journey.
GANT uses Frontify since 2020
Brand Guidelines
Digital Asset Management
Creative Collaboration
Digital & Print Templates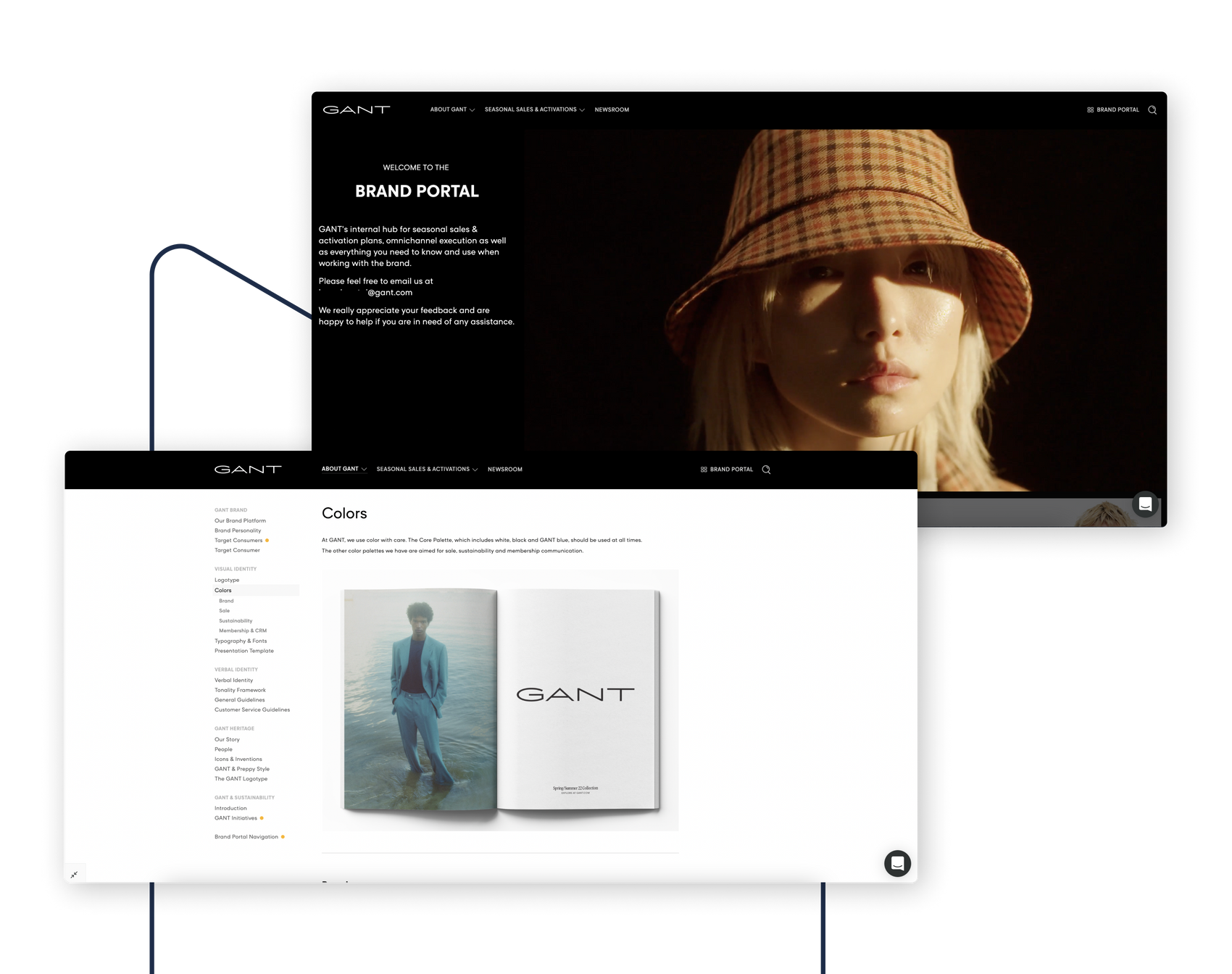 The early days
GANT's brand legacy and story are entrenched in history. As a pioneer of East Coast style, the Gantmacher family revolutionized the way the world dressed in the late 40's. Today, GANT continues to challenge convention with its style and aims at making premium clothes for the courageous, the curious and the creative – people who passionately believe that you should never stop learning. And the brand has represented this "never stop learning" attitude since the very early days.
GANT's New Haven origins have always given its clothes a classic American "Ivy League" character to the brand, alongside the notion that curious minds shape the world. The company continues to give people confidence through its character, and being effortlessly cool with an elegant style means the company needs to be playful, contemporary and somewhat unexpected as its challenges conformity. Adding colors, stripes, and checks to Oxford shirts was revolutionary in the early 50's as was being the first brand to offer women shirts, rather than blouses.
"
Back in the day, wearing American sportswear was an act of rebellion against stuffy conventions. It was choosing the red pants over the gray ones and popping a collar instead of leaving it flat.
"
Christopher Bastin
Creative Director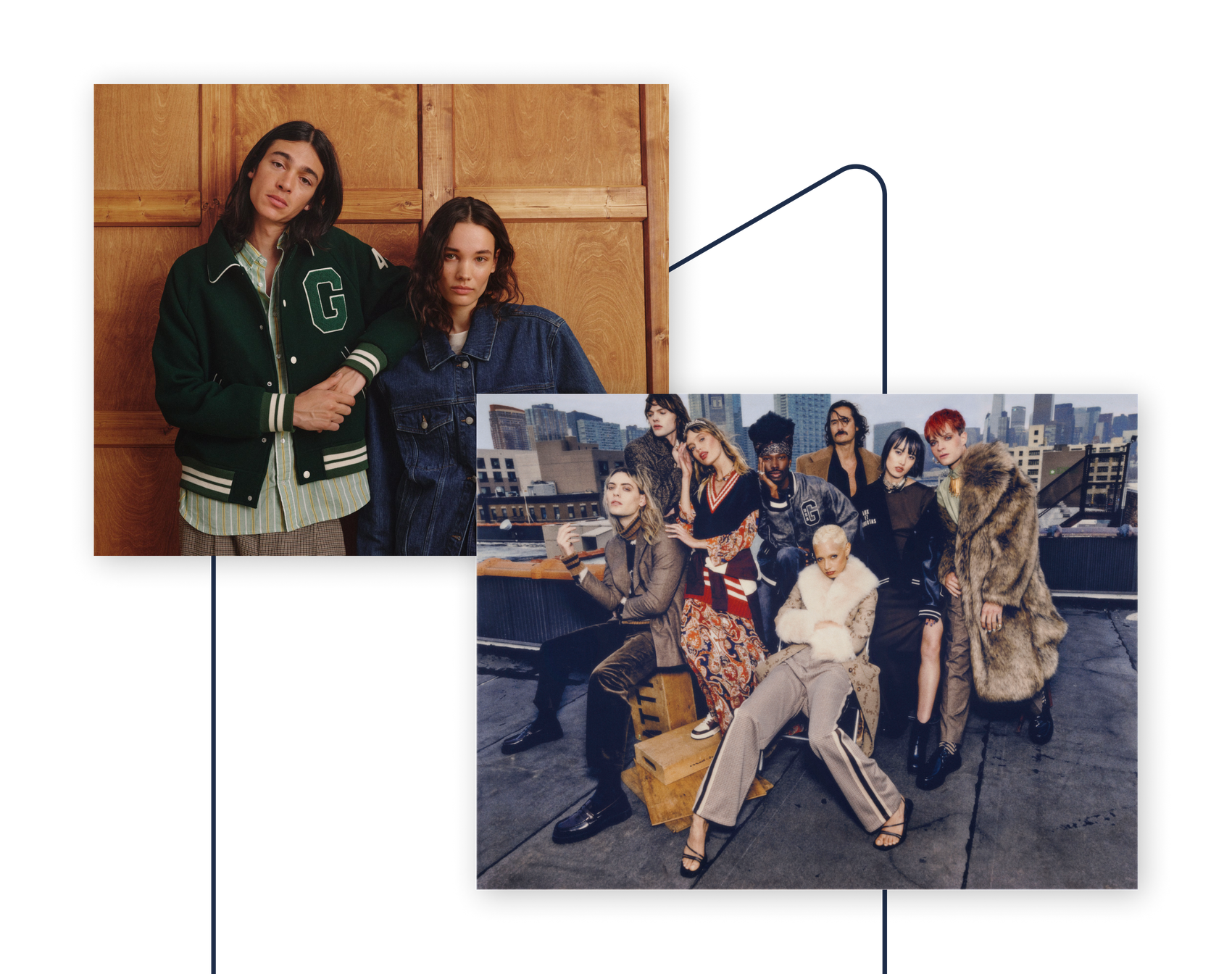 Collaborating with Frontify since 2020
GANT introduced Frontify in early 2020, and the platform quickly became an integral part of the brand story. Today, Frontify is fully integrated into GANT's internal workflows, making it a key element in how and where the company shares information and content internally and externally. The solution's ease of use and smooth navigation from the get-go have enabled GANT to seamlessly present its strategy and collections to all its markets centrally. The variation of content creation and asset management has ensured a clear and crossfunctional way to communicate and collaborate around the brand globally in an approachable way for everyone.
"
One brand, one point of reference, one voice to the internal GANT community. This helps us achieve our goals and work in a consolidated manner.
"
Cornelia Persson
Global Markets Coordinator
Initially, GANT used Frontify to create a consolidated brand guideline for internal use. But when the pandemic induced remote working in early 2020, GANT was lucky enough to leverage what had already been built out on the digital platform. Working with Frontify started with quite a "small" slow-driven initial plan but quickly turned into a fast-growing and expanding company-wide project that transferred big business initiatives to the digital platform as well. A lot of the communication the company now shares on the platform might have previously been sent out as emails, PDFs, or presentation documents or was even discussed in in-person meetings and at conferences. Now, everything is gathered in one place with easy access, navigation, and updates always top of mind. This has allowed the company to scale its scope of use while rolling out the platform to a larger userbase at the same time.
"
We feel very happy with Frontify, as it has really helped shape and improve our ways of working. Ensuring a clear, consistent, and collaborative way of exchanging information and assets.
"
Isabella Brice
Product Creations Project Manager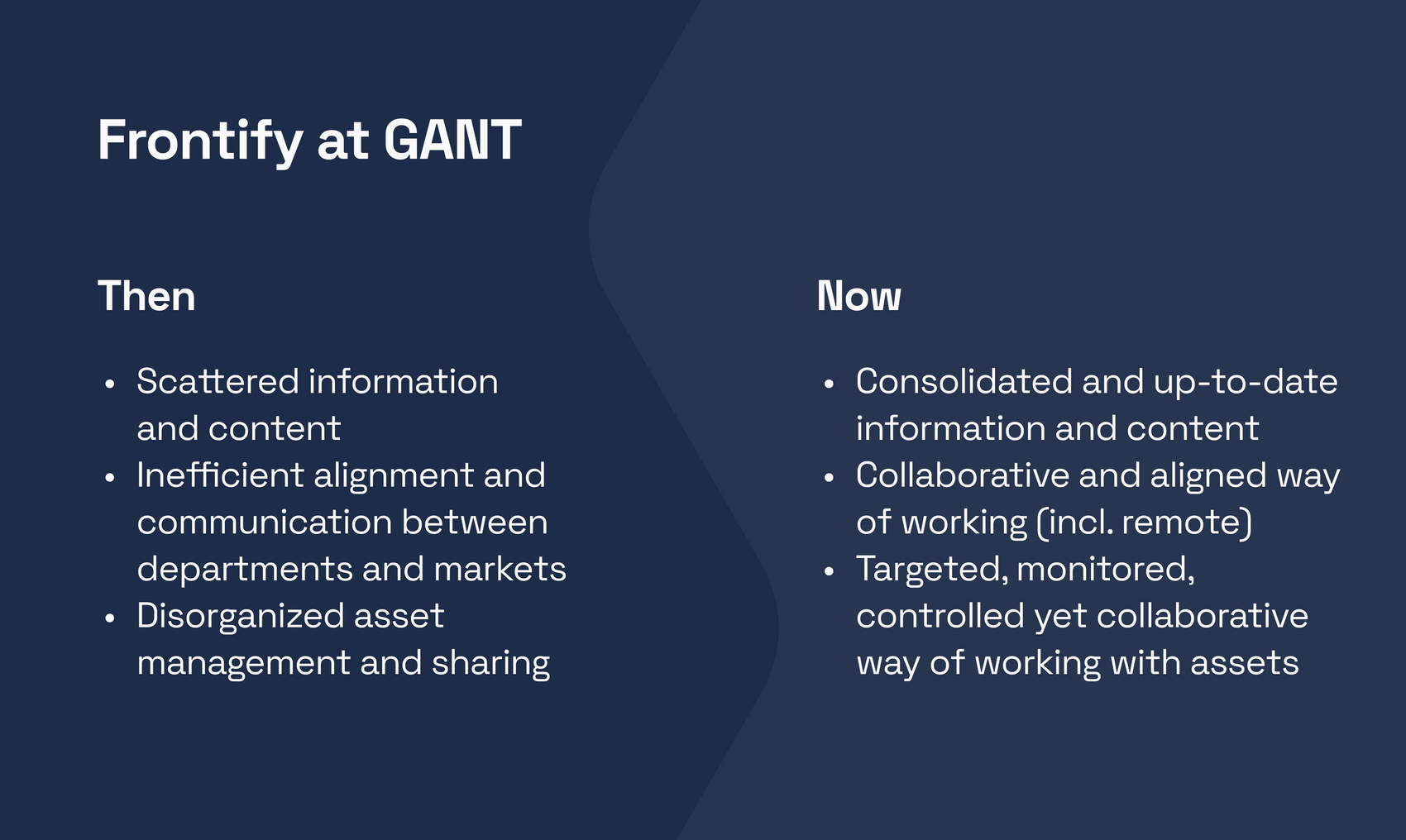 Frontify is used by GANT's global sales, brand marketing, and product creations departments to share information with their markets, both for B2B and B2C. The internal GANT community uses the platform for brand guidelines, channel guidelines, and overall information about the brand. The fashion company also has an external press site via Frontify, which means all things can be managed from the same digital platform. Around 100 "authors" currently use the platform as editors to generate information for the sites and to manage all assets. On top of this, approximately 1,300 users access GANT's internal sites, including the head office, markets, partners, and licensees. Temporary access to consultants and external agencies allows the company to collaborate on projects with more flexibility.
"
Through targeting, we can manage what different users can see. This allows us to show consultants or external agencies selected pages only, with the information and content that is relevant for them.
"
Svetlana Kostsova
C2C Coordinator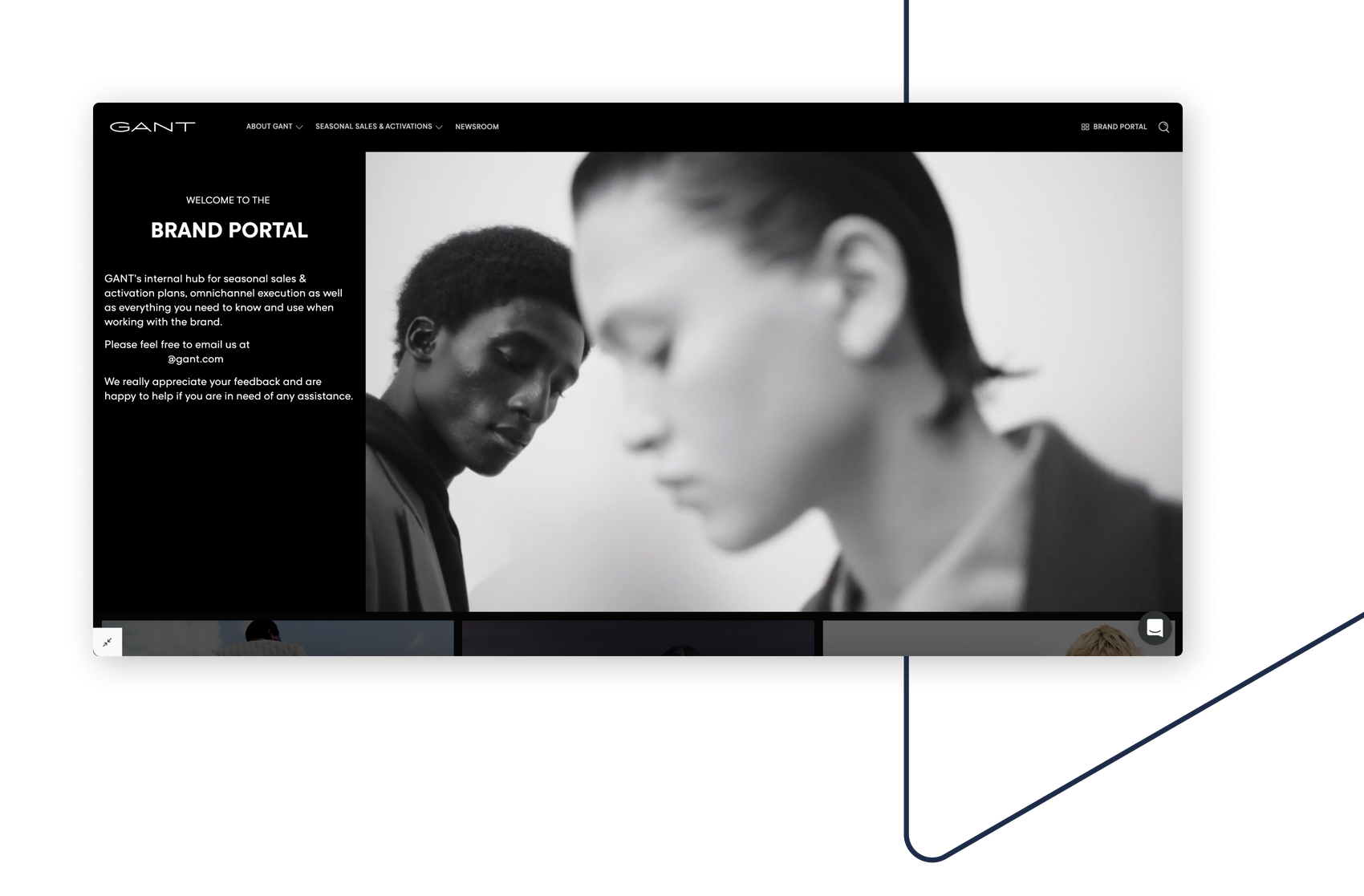 What's next?
Moving forward, GANT is on a journey to make its brand home even more user-friendly and cohesive so that everyone has all the ingredients needed to ensure the content produced is as consistent and on brand as possible. And with more functionalities rolled out throughout 2022 and beyond, Frontify will continue to support GANT on its journey and offer the best platform possible. We look forward to many more years of collaboration and are happy to play a part in the company's quest to defy fashion conventions with style and passion.